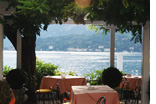 Stuck for something to do to show that special person in your life how much they mean to you on Valentines Day? Why not surprise them with a weekend trip to the most romantic country in the world, Italy. From the beautiful beaches of the Amalfi Coast to the more cosmopolitan city of Rome, there is something for everyone. Why not hire a car and really experience the magic of this beautiful country. To help you decide where to take your loved one here are some suggestions:
Venice
- Often considered the most romantic city in Italy. Stroll around St Marks Square early evening and absorb its architectural splendor. Sample the Venetian cuisine in one of the many delightful restaurants which can be found on or near the square. Then take a romantic gondola ride along the many canals and enjoy a relaxed tour around the city - the perfect end to a perfect day. Other places to visit include the Rialto Bridge where you can experience great views of the canals or visit one of the many islands.
Florence
- With its Renaissance history and culture many people would argue that actually Florence is the most romantic city in Italy. Visit the Gallerie dell'Accademia to see Michaelangelo's greatest work - David or the Uffizi Gallery to see Botticelli's 'The Birth of Venus'. Then visit Boboli Gardens, which dates back to the 16th Century, for stunning views of the city. In the evening visit the Ponte Vecchio which spans the Arno River and enjoy a romantic meal in one of the many restaurants, or just marvel at the many street artists that perform there.
Lake Como
- Bellagio is the most famous of the resorts on Lake Como and known as The Pearl of the Lake. Its location, at the intersection of the three branches of the lake, affords magnificent views. Wander through the pretty stone lanes and stairways or the tree lined avenues. Visit the museum at the Villa Melzi and then relax in the gardens. There are plenty of restaurants which offer traditional Italian cuisine for that romantic meal. Take a cruise and visit some of the other resorts on this beautiful lake - enjoy a coffee or lunch in Varenna or visit the cathedral in Como.Wherever you choose you are guaranteed a Valentines day to remember. Where do you think is the most romantic city in Italy?