Humid, hot and horrendous at times – this is what a sweltering city feels like.
Even the slightest gust of wind or a tiny sliver of shade would be highly appreciated in the hot urban jungle. Even though there isn't much you can do to control the outside temperature, there are still things you can do to make your life easier during summer in the city.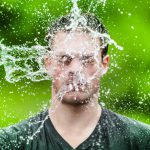 Water, water, water!
We cannot emphasise how important it is to keep hydrated. It's very simple and convenient. Always be sure to carry a bottle of chilled water with you. Take small sips and try to keep your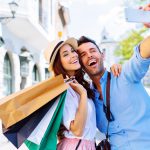 water intake at least 2 litres a day. Cool herbal teas such as mint tea also make a great beverage for hot summers.
Choose wisely.
No matter how tempting a barbecue by a lake may be, or a visit to the local swimming pool, we always seem to opt for air-conditioned places during the day. It's the perfect time to go shopping, visit the city library or see new exhibitions at the museum. A swim in the pool and a picnic outdoors can wait until late afternoon or early evening when the temperatures are milder.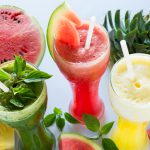 Slush times.
Hot temperatures call for practical and tasty ways to cool down. You can use it as an excuse to indulge in a frozen fruit Slushie! If you have a high-powered blender, simply throw in your go-to fruit, ice cubes, and some mineral water. Blend it well and enjoy! With no added sugar, a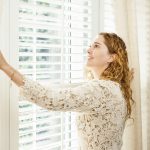 Slushie is a great pick-me up drink for hot days.
Good shutters are a must.
Invest in good shutters if you don't already have them on all your windows. Be sure to keep the windows open at night to get some air-flow. To preserve the cool air within, simply close the windows and slightly pull down the shutters just after dawn breaks.