Brita Bevis! Well done it is in fact true! The name Madrid comes from the Arabic 'magerit' which means 'place of many streams' is absolutely right!
Now for this week's question.
Can you tell me what this is a picture of, and where it is?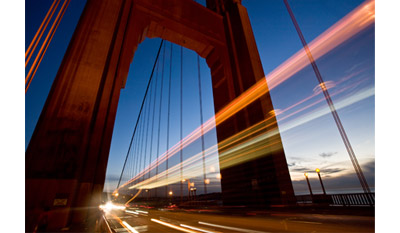 Hint:
It was the longest in the world when it was completed during 1937 and is now an internationally recognised symbol of the State it belongs to. The project cost more then $35million, with a total length of 1.71 miles (8,981feet). It is still the second longest suspension bridge in terms of span in the United States and is ranked fifth in America's Favourite Architecture.