Campervan hire in Calgary
Calgary is located in the province of Alberta, in Western Canada. Alberta's spectacular Rocky Mountains are a relaxing one-hour drive west of the city and from the US, and the city is a comfortable three-hour drive from the Coutts-Sweetgrass Montana-border crossing. Situated at the spot where the Rivers Bow and Elbow intersect, campervan visitors to Calgary can take advantage of the intersection between two major road systems – the TransCanada Highway and the CANAMEX Corridor – making it the perfect place for a motorhome holiday in Canada.
Auto Europe was founded over 60 years ago, and our company has since developed into one of the world's leading car hire brokers. Today, you will not only find excellent car hire at reasonable prices among our offers but motorhome hire as well.
Explore Calgary to its fullest with a cheap campervan hire in Calgary. Enjoy the comfort and flexibility of home on a camping trip through the wonderful Canadian countryside. You can visit other cities such as Edmonton and Vancouver with ease! Request your motorhome conveniently online or contact our motorhome specialists by phone on +49 89 4120 7298.
Campsites in and around Calgary
Calgary (and its environs) has a wide choice of campsites from which to choose with ample motorhome parking, each offering a comprehensive range of facilities and amenities;
| | |
| --- | --- |
| Calgary West Campground | Set in delightfully rolling hillside just off the TransCanada Highway, the very popular Calgary West Campground is a one-stop camping and entertainment experience with a host of on-site services such as a pool area, grocery and souvenir shops, mini-golf course and a network of inviting nature trails. |
| Beaver Flats Campground | Heading west out of Calgary brings you to the excellent Beaver Flats Campground in a prime location beside the River Elbow. Besides its high-quality camping facilities, the area abounds in wonderful scenery and exciting outdoor activities, including mountain biking and horseback riding. |
| Spring Hill RV Park | Close to Calgary and an ideal gateway to the Rocky Mountains, Spring Hill is a dedicated campervan stopover centre with ample space and an extensive selection of modern conveniences, including a petrol station, liquor store, trout fishing on-site and several golf courses in very close proximity. |
| Aspen Crossing Campground | The Aspen Crossing Campground is an integral part of the wide-ranging Calgary tourist region, with a myriad of facilities and services including a laundry, sanitary-disposal unit and children's playground. On-site leisure amenities include a tavern, large garden centre and the world-famous Polar Express tourist attraction. |
| Dinosaur Campground | East of Calgary, the enticingly-named Dinosaur Campground is located in the provincial park of the same name surrounded by creeks and an enchanting landscape where a large number of dinosaur relics have been found. Other attractions include a coffee shop, show venue with concerts, films etc. and the fun-filled Dinosaur Visitor Centre. |
Available Campervans in Calgary
Below you can find some examples of available motorhomes in Calgary. The 23-foot-long and very popular Maxi Travel offers sleeping space for three people as well as a kitchen, shower and a toilet. Powerful and efficient, the more spacious Winnebago sleeps five people and features a lounge, powered patio awning and a cabover bunk for added sleeping capacity. The family-sized C30 motorhome (about 30 feet in length) is designed for seven people and fitted with an extensive range of modern conveniences, including a microwave oven and waste disposal unit. Optional extras such as camping table and chairs can be added to your booking.
Roadtrek

Sleeps: 2 pax
Category: Campervan
Length: 5.94 - 6.4 Metres
Transmission: Automatic
Power Source: Petrol

Maxi Travel

Sleeps: 3 pax
Category: Truck Camper
Length: 6.4 Metres
Transmission: Automatic
Power Source: Petrol/Diesel

Winnebago

Sleeps: 5 pax
Category: Class C
Length: 7.30 Metres
Transmission: Automatic
Power Source: Petrol

C30 Large

Sleeps: 7 pax
Category: Class C
Length: 9.1 Metres
Transmission: Automatic
Power Source: Petrol
More information about Calgary
In Canada, travelling in a motorhome is an increasingly popular pastime and in many cases a style of modern, day-to-day living. Holidaying in an Auto Europe campervan is easy, convenient and a very cost-effective travelling experience considering the rising price of hotels and airline tickets. With a motorhome, you can make the most of your visit to Calgary and emerge yourself into the exciting Canadian culture by exploring everything this enthralling city has to offer. Calgary's close proximity to the Rocky Mountains and numerous Provincial and National Parks, combined with an abundance of local attractions and events, make it the perfect base for a thrilling campervan adventure. Don't miss Calgary Tower with its spectacular 360-degree views of the city or Calgary Zoo where you can see around 1,000 animals from all over the world.
A motorhome hire in Calgary doesn't only save you money, it gives you the flexibility to pick and choose the places you want to visit at your own pace.
Calgary, a cosmopolitan Alberta city with numerous skyscrapers, owes its rapid growth to its status as the centre of Canada's oil industry. Steeped in western culture, the city has earned itself the nickname 'Cowtown', which is mostly evident from the annual Calgary Stampede and the massive rodeo festival organised every year in July.
Beautifully situated in Canada's Great Plains, Calgary is a thriving metropolis with much more to see and do. The city combines a wealth of outdoor activities and offers the best in arts, culture, fine dining, music and upmarket shopping. Must-see tourist city attractions include the privately-owned Glenbow Museum and Olympic Park which hosted the 1988 Winter Olympics, when Eddie the Eagle rose to fame.
Start planning your campervan hire in Calgary today to avoid the expense of hotels in Canada. A motorhome in Calgary is also a fun and convenient way of saving money on meals in hotels and restaurants all over North America.
---
Motorhome Hire Reviews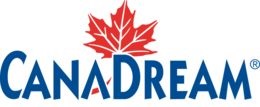 Darren with Canadream
06 Sep 2018
Auto Europe's rating

Supplier' rating

"Great vehicle. Good service from both companies. Made for an amazing holiday. Thank you"