Campervan hire with Canadream – Check the best deals!
Auto Europe collaborates with many of the world's leading suppliers to offer a wide range of modern and comfortable campervans. If you are planning to discover some of the amazing landscapes Canada has on offer, from its green forests to its high mountains and breathtaking lakes, a campervan hire is the perfect way to discover the terrain with total freedom. A campervan hire with CanaDream will offer you all the comforts that you'll need to make your holiday an unforgettable experience.
The company was established in 1994 with the key to their success being a combination of well trained and experienced staff, together with highest standards of vehicle quality and maintenance. All this makes them one of Canada's largest motorhome rental companies with a fleet of 1,200 models with 7 locations across the country. With CanaDream you can also travel with their motorhomes in to the USA.
Insurance
All vehicles are provided with a third-party liability insurance policy. The insurance does not include the loss or damage of any passenger's personal belongings. The excess the client will be responsible for in case of theft, vandalism or damage to the vehicle is set at different limits, according to the damage or the accident type. A security deposit of CAD 750 (drivers of 21-25 years of age CAD 1.500) must be paid at pick up. Please be aware that this amount will be blocked during collection on the main driver's credit card (major credit cards are accepted). The deposit will be refunded upon returning the vehicle, providing that the vehicle was not involved in any incidents and is in the same condition as when it was collected.
What are the additional items offered
The supplier offers for a small fee a wide range of additional equipment. During the booking process you are able to view what's on offer and select the ones that you desire. From camping chairs to bike racks for up to four bicycles, you're sure to make the most of the outdoors. A GPS navigation system and even a coffee machine can also be reserved. An extremely useful extra that you may need during your motorhome hire with CanaDream, is the convenience kit. This kit includes towels, bedding, cooking utensils, crockery and cutlery. Costs are calculated based on the total number of passengers.
All vehicles come with limited mileage, however, you can pre-order alternative packages to increase the mileage allowance. If you want to share the long drive, you can also add one or more additional drives. We strongly recommend you book in advance all the extras that you need due to availability.
Important things to keep in mind when hiring a campervan with CanaDream
The minimum age limit to drive a motorhome is 21 years of age. The customer must hold a valid driving licence for at least one year. Customer's must present together with their rental voucher a valid passport (ID cards for Canadian and USA citizens are accepted), together with a driving licence and a credit card under the main driver's name. Any additional drivers registered also need to show a valid passport and driving licence.
If the driving licence is not in English or French you must obtain an international driving permit/licence (to be shown together with the one from your own country, the international driving permit/licence alone is not valid). If you are planning on travelling with your children to discover the wonders of Canada, CanaDream offers a child seat rental, which is best booked in advance. Further information is provided during the booking process.
CanaDream´s Fleet
The fleet is made up of 5 vehicle types: from vancampers to large class motorhomes. All the vehicles include:
Vehicle preparation fees
A fully equipped kitchen with sink, gas stove and/or microwave oven and a large refrigerator
Private bathroom with shower, sink and toilet
Possibility to travel in the USA
24/7 roadside assistance
Deluxe Van Camper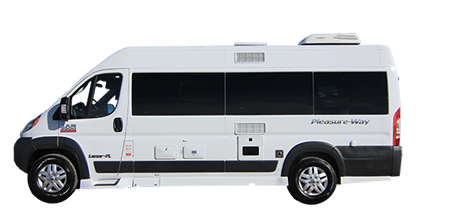 Sleeps:
up to 2 people
Category:
Campervan
Length:
6.4-6.7 meters
Transmission:
Automatic
Power Source:
Petrol
This compact vehicle has plenty of space for 2 people. The dining area converts to a double bed.
Click here for a virtual tour
.
Maxi Travel Camper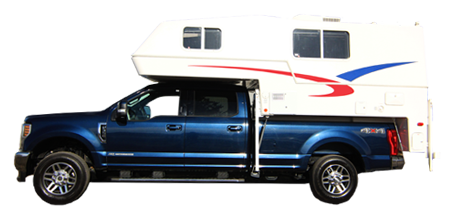 Sleeps:
up to 3 people (2 adults & 1 child)
Category:
Truck Camper
Length:
7 meters
Transmission:
Automatic
Power Source:
Diesel
Ideal for 2 adults and 1 child, this vehicle has a double and a single bed.
Click here for a virtual tour
.
Super Van Camper
Sleeps:
up to 4 people
Category:
C-Class Motorhome
Length:
8.8 - 9.1 meters
Transmission:
Automatic
Power Source:
Petrol
Design to accommodate 2 adults and 2 children with a good-sized living area. Compact and easy to drive.
Click here for a virtual tour.
Midi Motorhome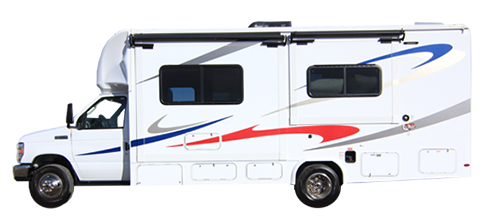 Sleeps:
up to 6 people
Category:
C-Class Motorhome
Length:
7.3- 8.5 meters
Transmission:
Automatic
Power Source:
Petrol
Perfect for a large family or a group of friends. Suitable for up to 6 passengers.
Click here for a virtual tour
.
Maxi Motorhome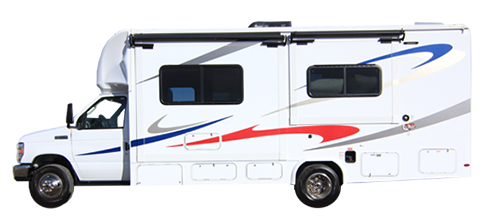 Sleeps:
up to 6 people
Category:
C-Class Motorhome
Length:
8.5- 10 meters
Transmission:
Automatic
Power Source:
Petrol
The largest motorhome in the fleet. It has a separate bedroom at the rear and a spacious living area.
Click here for a virtual tour
.
Where to pick up my motorhome hire with CanaDream
You can commence your campervan hire with CanaDream at multiple locations throughout Canada and in any of the major Canadian cities: Calgary, Edmonton, Halifax, Montreal, Toronto, Vancouver and Whitehorse. With CanaDream it is also possible to arrange a one way rental between all locations with the exception of Edemonton.
Top pick-up locations with CanaDream
CALGARY
292154 Crosspointe Drive,
Rocky View County
(Calgary), Alberta T4A 0V2
EDMONTON
26821 100 Ave,
Acheson,
Alberta T7X 6A8
HALIFAX
196 Park Road
Elmsdale,
Nova Scotia B2S 0G2
MONTREAL
14569 Boulevard Cure Labelle
Suite 101,
Mirabel, Quebec J7J 1M2
TORONTO
33 West Drive Brampton
Ontario L6T 4A1
VANCOUVER
8223 92 Street
Delta (Vancouver)
British Columbia V4G 0A2
Choose CanaDream for your next adventure! You can book your motorhome directly through our website or contact one of our reservation specialists on +49 89 4120 7298 or by email. Our trained team will be able to advise you on any rental conditions and answer questions that you might have.