Campervan Hire in Los Angeles
Experience a different way to visit the largest city in California. If you have opted for a campervan hire from Los Angeles, you'll experience a very comfortable, economical and flexible environment. As a result of over 60 years' experience, Auto Europe can offer the best car hire deals in over 24,000 locations, across 180 countries - in addition to also offering campervan hire. Plan your journey in accordance with your objectives and necessities and discover the metropolitan area of Los Angeles at your own pace. Make the most of your USA trip and visit other cities such as San Francisco or Las Vegas. Reserve your 4-wheeled home via phone or website. Our specialist campervan hire team is available to answer any queries or questions.
Campsites in and around Los Angeles
In the Los Angeles region, there exist numerous options for you to leave your motorhome. Following are five such examples to ease your holiday planning.
| | |
| --- | --- |
| Lake Campground | This 2,700 km campsite is situation in the Los Angeles National Forest and is around half an hour from the center of Los Angeles. The oak and pine trees provide plenty of shade during the summer months. If you decide to go for a walk, you will be dazzled by the marvelous views across the National Forest landscape. Drinkable water, bathrooms and fire pits are available. Unfortunately, this campsite does not offer connection points for electricity. |
| Fairplex RV Park | This campsite is located approximately 61 km from the city center (the journey takes around 35 minutes). This is the ideal site if you wish to connect with nature and yet not be too far from city life. Along with the daily breakfast on offer, there also exists free Wi-Fi, an all-year-round swimming pool and a sauna. A shuttle tour is also available which allows you to easily reach the city. Electricity is also available at this campsite. |
| Banning Stagecoach | The Banning Stagecoach campsite is sited near the I-10 and is around half an hour from Los Angeles. In addition to its magnificent mountain view, it also has on offer a swimming pool, cable TV, a volleyball court, Wi-Fi and a dog park. In its communal room you are able to play table tennis and pool. This campsite also has a Shopping Centre nearby. Electricity and gas bottles are available at an extra cost. |
| Barstow/Calica | If your next stop is Los Angeles, then this campsite is ideal for you. This oasis in the Mojave desert, is situated around two hours from Los Angeles. On site you can undertake numerous activities such as archery, mountain biking, swimming or hiking, amongst others. There is also a free trip available to the nearby ghost town of Calico. Cable TV and Wi-Fi are also available free of charge, in addition to electricity. |
| Venture Ranch | The Venture Ranch is sited near the mountain of Topa Topa and is one hour, twenty minutes away from the city. Furnished tents are available and a small wooded area exists where you can also enjoy a starry night next to the river. Onsite bathrooms are available, showers and electricity points. In addition to a swimming pool and Wi-Fi access. |
Campervans available in Los Angeles
Here we will present 4 motorhome for Los Angeles options. A good option should you wish to travel in 2 is the Tourer US campervan model. This motorhome is 6 meters in length, has one double bed, kitchen, bathroom and shower. For 3 people, the Class C 21-23ft motorhome is a good option. This campervan offers one double bed and one single bed, and for added comfort during your trip, it also offers a shower, bathroom and a kitchen. The Pioneer has space for 5 passengers, including two double beds and one single bed. This motorhome is 6.7 - 7.6 meters in length and comes with a shower, bathroom and kitchen. Air-conditioning also allows for more comfort during those summer months. Lastly, the Perseus RV model offers enough space for 6 people - with two double beds and two single beds. Along with the kitchen, bathroom and shower, air-conditioning is also available to make your trip more comfortable. This model is 9.1 - 10 meters in length.
US Tourer

Sleeps: 2 pax
Category: Campervan
Length: 6.1 Metres
Transmission: Automatic
Power Source: Petrol

Class C 21-23ft

Sleeps: 3 pax
Category: Class C
Length: 21 - 23 Feet
Transmission: Automatic
Power Source: Petrol

Pioneer 22-25ft

Sleeps: 5 pax
Category: Class C
Length: 6.7 - 7.6 Metres
Transmission: Automatic
Power Source: Petrol

Perseus RV

Sleeps: 6 pax
Category: Class C
Length: 9.1 - 10 Metres
Transmission: Automatic
Power Source: Petrol
Find out more about Los Angeles
With almost 4 million inhabitants, Los Angeles is the second most populated US city, after New York City. Los Angeles is not only the commercial and business hub of California, but its cultural center as well. Here you will find a higher than average amount of universities, museums and theaters. Los Angeles is mainly recognised due to Hollywood, the heart of the American TV and movie industry. Due to its location on the Santa Monica bay, an abundance of beaches are available within this zone. We recommend you visit Venice beach, Cabrillo beach, Hermosa beach and Manhattan beach. These beaches are the perfect place to sunbath and undertake a variety of watersports. In addition to this, the city offers a variety of things to do throughout the year, from regular festivals to well-established events. Be it the spring "LA Times" book fair or the American Independence Day festivities during the summer months, or even the Pan African Film Art festival held during the winter - you will always find something to do whilst visiting Los Angeles.
Generally, Los Angeles is a very diverse city. Dedicating enough time to visit each of its city zones is extremely worthwhile - with the aim of seeing as much as possible. Whoever visits Los Angeles must absolutely visit the famous "Walk of Fame" in Hollywood. Here you will find tributes to numerous celebrities from a list of 2,574 existing stars. The Getty Centre in the Brentwood district is also a must see. With its extraordinary architecture and enormous exhibitions, with around 50,000 pieces of arts, from sculptures to paintings, all of which can be admired free of charge. In China town or in Little Tokyo, you can experience the Orient within an America city. Other notable locations include the Staples Centre, a US bank tower or the peculiar Watt's tower, to name but a few. Apart from this you will also find diverse locations of interest outside of the city. You can explore these zones with your campervan hire from Los Angeles and head off towards Malibu. Apart from being the type of zone that you can encounter someone famous from the cinema or TV industry, the fine sandy beaches are also popular among surfers. Only 30 minutes away is Long beach, which also has loads to see. At Disneyland Resort, small and large kids can enjoy themselves and create unforgettable memories.
If you decide to make your trip with a motorhome instead of the usual car hire. You will discover that there are numerous benefits to this - a motorhome allows you to travel in comfort. In addition to this, you will save a good amount of money not having to book hotel rooms and not having to eat out at restaurants every day. Your campervan serves as your transport, accommodation and restaurant. In a city as large as Los Angeles, it's easy to find numerous market places to buy all the ingredients required to make your daily meals.
---
Motorhome Hire Reviews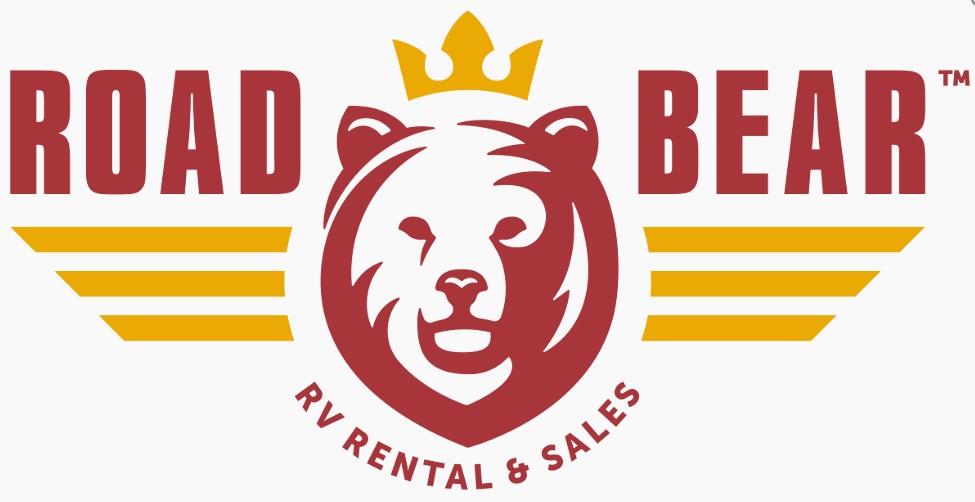 Snorre with Road Bear
07 Sep 2018
Auto Europe´s rating

Supplier´s rating

"Great car, great trip."