Campervan hire with Spaceships – Great Deals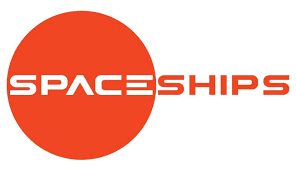 Auto Europe collaborates with numerous renowned brand names from the car rental industry. With campervan rentals being the most recent addition to our attractive offer, Auto Europe continues to hold pole position on the market. If you opt for campervan hire with Spaceships across Europe, you can expect unlimited miles, road assistance and Third Party insurance with every rental package.
With over 10 years' experience in road trips all over the world, Spaceships is here to make your next holiday an unforgettable experience. With a modern fleet of Motorhomes and Campervans and a support team ready to help with everything from planning your trip to helping you while on the road, you couldn't be in better care.
Even though a Spaceship might look like just a vehicle, what you are looking at is your next big adventure! Spaceships is a company built on passion. It is not just a job but a way of life and an adventure. Together, we are in the memories making business. Yours and ours.
Insurance
Spacehips believes in making things as easy as possible. Therefore, all hires come with Third Party insurance, unlimited miles and road side assistance as standard. If you chose to keep the standard insurance you will be responsible for an excess of £1500 for Campervan or £2000 if you are renting a Motorhome. For a complete peace of mind while travelling, upgrade options are available to reduce the excess and add Collision Damage Waivers. There are options for every budget, so feel free to ask for additional information at the time of pickup.
What are the additional items offered
All the essentials come with your motorhome hire with Spaceships (pots, pans, cutlery, cooker/oven etc.) but there is also have a comprehensive extra items list to help make your journey even easier. That includes all the extras you would expect, like SATNAV's, tables and chairs and bedding available, but they can also provide some goodies to make your life on the road even more comfortable. From USB fans for the summer to "winter comfort packs" in the winter, you name it. We even offer inverters to allow you to charge laptops and run some appliances in vehicles just like at home!
Important things to keep in mind when hiring a campervan with Spaceships
NO young driver fees - minimum 21 years of age for campervans, 25 years of age for motorhomes
Licenses from all of the world accepted including UK, EU, Norway, Switzerland, Australia, New Zealand, South Africa, USA, Canada, China, Malaysia, Israel… If your country is not on this list, that doesn't mean you can't hire, just that we need to check beforehand
Open for pickups and drop offs 7 days a week, 365 days a year
After hours pickups and collections possible.
Spaceships´ Fleet
This supplier offers a very modern fleet of motorhomes (Sun living) and Campervans (Volkswagen and Ford). The vehicles are meticulously maintained by their own fleet mechanics and serviced to the highest standards. Their unique designs offer some great features that you won't find anywhere else, like the Delta 2 berth camper with its 4 season sleeping design offering cool nights and air flow in summer or warmth and protection from the elements in the winter. Whichever model you choose, you will be sure to love your campervan hire with Spaceships.
VW Camper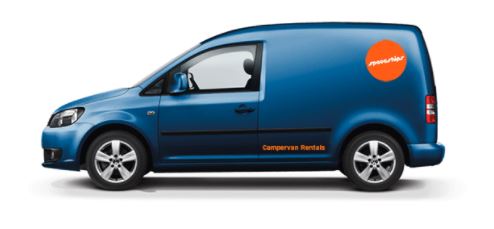 Sleeps: up to 2 people
Category: Campervan
Length: 4.5 meters
Transmission: Manual
Power Source: Diesel
This camper car is comfortable and versatile.It is the perfect vehicle for the narrow UK roads.
Delta
Sleeps: up to 2 people
Category: Campervan
Length: 4.95 meters
Transmission: Automatic
Power Source: Diesel
This vehicle comes with an extra-large bed, burner cooker, fridge drawer and awnings.
Voyager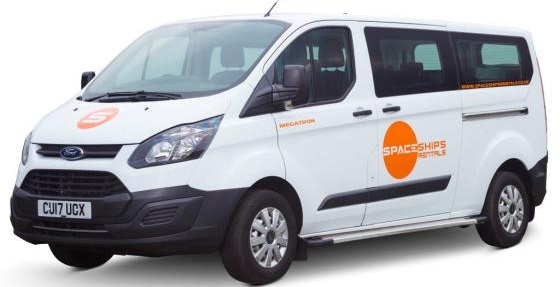 Sleeps: up to 4 people
Category: Campervan
Length: 5.3 meters
Transmission: Manual
Power Source: Diesel
Suitable for couples/small families, it comes with an awning, a refrigerator and a full dining set.
Luxury Motorhome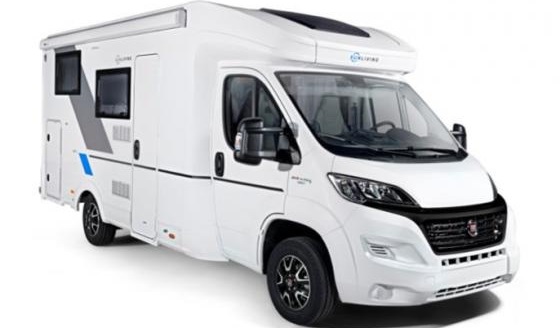 Sleeps: up to 5 people
Category: B-Class Motorhome
Length: 6.9 meters
Transmission: Automatic
Power Source: Diesel
With enough space for 4 adults and 1 child, this vehicle is ideal for families or small groups.
Family motorhome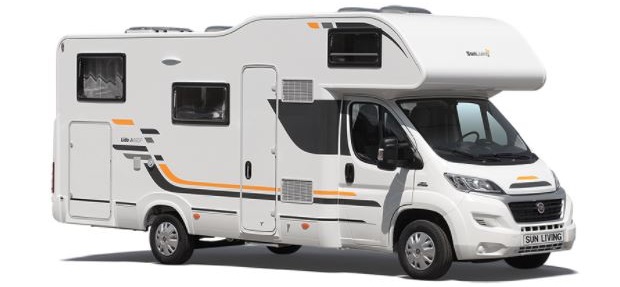 Sleeps: up to 7 people
Category: C-Class Motorhome
Length: 6.99 meters
Transmission: Automatic
Power Source: Diesel
Perfect for big families or larger groups, it boasts all the essentials for an enjoyable trip.
Where to pickup my motorhome hire with Spaceships
Spaceships believes in making life easier. As such while they have 3 great depot locations in London, Edinburgh and Dublin, these are not the only places you can pick up or drop off your campervan hire. If you can dream it, we can make it happen. With over 35 pickup and drop locations already hired to in Europe and counting, we can offer a custom pickup or drop off from most European cities. Paris, Barcelona, Rome, Hamburg, Prague to name but a few. Fees do apply, but this is a fantastic service unique to Spaceships.
Spaceships pickup locations
Edinburgh
East Mains Industrial Estate
13 Tartraven Place - Broxburn
EH52 5LT
Located 40 minutes from Central Edinburgh by bus and only 15 minutes by bus from Edinburgh International Airport (bus number 21), this depot offers excellent road connections and from here you can be in the Scottish Highlands in an hour.
London
86 Welley Road
Wraysbury - Staines
TW19 5EP
Located in Wraysbury, West London, this depot is ideal for the travellers looking to avoid London traffic or congestion charges from the beginning of your trip. It is only 36 minutes from central London on the train and 26 minutes from Heathrow on the bus.
Choose Spaceships for your next adventure and make your next memory one to remember. Book now online or contact our reservations team Monday until Friday 9:00 - 17:00 on +49 89 412 072 98 or through the email muccampers@autoeurope.de.