Car Hire with Sicily by Car: All you need to know about Sicily by Car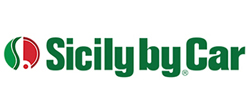 Dating back to 1963, Sicily by Car has grown significantly and established itself as one of the most affordable car hire companies in Italy. With a special focus in providing economical car hire in Sicily – where the company started – its branches can now be found up and down the country. From northern Italy to southern Italy, Sicily by Car has grown to over sixty offices, all of which are strategically located in airports, train stations and downtown areas. A car hire with Sicily by Car is an excellent choice for those customers looking for a cost-effective way to explore Italy.
Having partnered for over 60 years with numerous trusted car hire suppliers, has given Auto Europe a distinctive advantage with the ability to provide its customers great car hire quotes. Providing a large fleet of vehicles to choose from, we also offer motorhome rentals and a luxury car hire service. We take great care in selecting our partners carefully, and as such feel confident that Sicily by Car will provide exceptional service to all our customers.
Sicily by Car Rental: Top prices from a leading supplier
Building upon its successes, Sicily by Car launched its new brand Auto Europa in 1997 - not to be confused with the car hire broker Auto Europe. Through the new Auto Europa brand the company started to cater its services to both business and leisure travellers, by offering special deals and attractive car rental conditions. Utilising this approach saw the company further expand substantially throughout Italy.
With a modern, fuel-efficient car fleet of more than 20,000 vehicles, the company is well positioned to offer a solution for any eventuality. Sicily by Car was established by Tommaso Dragotto over 54 years ago in Sicily. Its initial setup incorporated only four vehicles - these were a FIAT 1100, 1300 and two FIAT 500. Nowadays the company offers along with its various car hire categories, commercial vehicles, electric car and bike rentals. It also offers the possibility to hire a car on a mid or long-term basis.
Vehicles are well-equipped and of recent stock, from vans to luxury cars, we are confident that Sicily by Car will have the right vehicle for you. From collection to drop-off, the company is committed to offering an excellent customer experience, and on providing local knowledge. With every rental you can expect to be covered 24/7 by roadside assistance. Giving all customers added peace of mind whilst out on the Italian roads.
The unique Sicily by Car hire experience
If you are planning to visit Italy, one of the most historically rich countries in Europe, then make the most of your holiday and consider a car hire with Sicily by Car. Drive the full stretch of this country in total comfort, and arrive at your destination safely and securely. Explore wonderful Milan in the north, iconic Rome and beautiful Palermo, to name but a few splendid Italian cities. For an exceptional get-away consider driving along the Amalfi Coast or towards Lake Como to unwind.
Through our secure online booking engine you can easily view, compare and place a reservation. With the added bonus of being able to add any additional add-ons if required, such as a GPS device or child car seat. Alternatively, please call one of our reservation agents who will be able to provide you with advice and a great quotation. So if you are looking for a great holiday in Italy, then we are confident that through our partner Sicily by Car, you'll be given an excellent and trustworthy service.