Diving on Holiday Infographic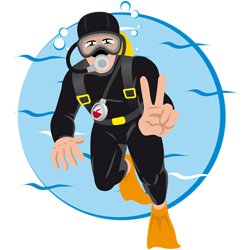 Diving holiday? Why not! More and more people decide for active holidays and diving is one of the most popular holiday sports now! Our infographic shows international diving hand signals, talks about some basic diving rules, and special equipment. Welcome to our short guide to Diving on Holiday.
To travel comfortably at your own pace, pick up a car hire from Auto Europe. On our website, you will find hire at great diving spots such as those in Australia and Egypt, with Hurghada being a particularly good spot for water enthusiasts. You'll be sure to find a perfect deal for your diving holiday!
We have prepared a short guide about diving on holidays, which will help you on your next holiday.
Take to It Like a Fish to Water
Swimming with dolphins, observing turtles under water and watching colourful coral reefs - do you dream of such holidays? More and more people, children and grown-ups, wish to learn how to dive. This sport requires preparations and some theoretical knowledge. Except for good health, special equipment, and swimming skills, one needs to learn the diving sign language to take to it like a fish to water.
Basic Diving Equipment
Mask, Snorkel, Fins, Wetsuit.
Regulator, Air Tank, Buoyancy Compensato.
Weight Belt, Pressue Gauge.
Neoprene Gloves, Knife, Lamp, Dive Booties.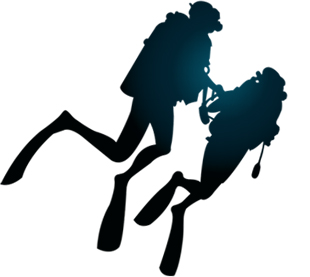 Important Diving Rules
Recreational diving should always be done together with another diver - "buddy" or in a group with an instructor. It's both common sense and a rule to follow!
The Main Safety Rule is..."Plan the dive. Dive the plan".
Have fun under water and be sure to check our website for deals on diving destination hotspots!