Poland Car Hire Fleet Options
Poland is an inspiring country with a rich history and friendly local people. The country provides good access to the north, where in the summer, thousands of Poles flock to spend their holiday on large sunny sand beaches. High and smaller mountain ranges occupy the south of Poland from the west to the east. The centre of the country is plain with old forests and a little away to the north east, lies the so-called land of a thousand lakes. Poland has everything to offer: sea, lakes, mountains and much more. And should you have a preference for culture, make sure you visit the country's capital city, Warsaw, as well as Kraków, Wrocław and Gdańsk. The best way of getting around the country is with a car hire in Poland. Take a look at our guide to rental categories and choose the right car for your next trip.
Why Opt for Small Car Hire in Poland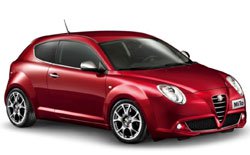 This category is best suited for city sightseeing. Thanks to the small size of the car, you will always be able to find a parking space in the urban sprawl of Warsaw. These vehicles are best if you are travelling solo or as a couple, as they fit one large suitcase and two carry-on bags. Additionally, small cars are best when it comes to fuel economy.
Most popular Small car rentals in Poland: Smart For Four, VW Polo, Opel Corsa, Toyota Yaris, Renault Clio, Fiat 500, Ford Fiesta and many other models.
Why Opt for a Midsize Car Hire in Poland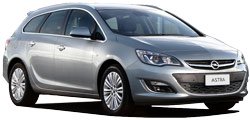 Should you be travelling outside of town or opt for city-hopping with your car rental in Poland, we can recommend the mid-size category, which is suitable for small families or four passengers. Vehicles that fall into this category provide luggage room for 2 large bags and one carry-on bag and are economical with fuel.
Our popular Midsize rental models in Poland: VW Golf, Opel Astra, Toyota Auris, Hundai i30, Fiat Tipo, Fort Focus, Renault Megane and similar models.
Why Opt for a Large Car Hire in Poland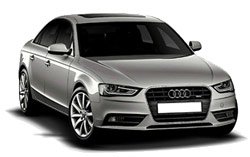 Large-size vehicles are suitable for families with children or five passengers. These cars provide storage for two large and two carry-on bags as well as offering ample leg room. Thanks to powerful engines, the large-size category is a good choice when travelling in the countryside or for long distances.
Popular Large rental models in Poland: VW Passat, Kia Optima, Toyota Avensis, Opel Insignia, Peugeot 3008, BMW 3 Series and many others.
Why Opt for a Luxury Car Hire in Poland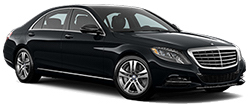 Should you need a luxury car for your travels in Poland, you have come to the right place. Auto Europe offers a wide range of sports and prestige cars at competitive rates. Browse our booking engine for luxury cars in Poland and make your automotive dreams come true!
Popular luxury and sports models in Poland: Mercedes E Class, Mercedes GLC, Lexus IS300, Jaguar XF, Audi A6, Volvo S90 and many other premium cars!
Why Opt for an SUV Hire in Poland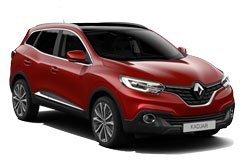 SUVs are often seen on the Polish roads and in the cities. These vehicles are the best option if you are travelling in the countryside or are going to the mountains. With powerful engines and ample legroom, these cars offer the ultimate driving experience and also have large boots for your luggage.
The SUV vehicles on high demand in Poland: Mitsubishi GLX, Mercedes GLA, Nissan Qashqai, Jeep Compass, BMWx3, Hyundai Tucson and many others.
Why Opt for a Van Hire in Poland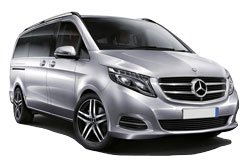 Vans are the largest vehicles in our fleet and, depending on the model, they provide seating space for five, seven to nine passengers. Vans are very comfortable to drive and travel in. They are characterised by their spacious interiors, strong engines and are recommended for long journeys and people travelling with lots of luggage or sports equipment.
Popular Van rentals in Poland: Ford Tournero 7 pax, Peugeot Traveller 9 pax, Renault Traffic 9 pax, Seat Alhambra 7 pax, Opel Vivaro 9 pax and other models.
Should you be interested in hiring any of the rental categories presented above, please browse our secure booking engine to make your reservation in three easy steps. If you need assistance in choosing a car or have additional questions, please do not hesitate to contact us by telephone on +44 123 3225 114, or by email at reservations@autoeurope.co.uk. We are waiting for your call; we have some of the best rates for car hire in Poland!