What happens when you are late to pick up a car hire and why you should avoid it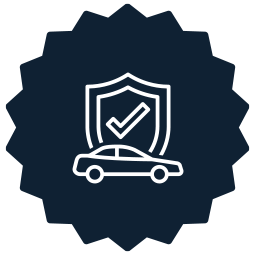 There's nothing worse after a tiring and sometimes very stressful journey than arriving to pick up your car hire only to be told that it's 'no longer available'! This occasionally happens with late arrivals because the supplier can only hold on to the vehicle for a certain period of time before releasing it to another customer.
Why won´t the supplier wait if you are late?
Rental companies rely on a constant flow of cars to maximise their profits and avoid congestion in the pick-up station. But because travellers often get delayed through no fault of their own (i.e. coronavirus, industrial action, faulty aircraft, bad weather, etc.), the car hire company is faced with the unpleasant prospect of having to let the vehicle go before the customer arrives.
When someone doesn´t arrive at the stipulated pick-up time the rental company might presume that the client isn´t coming and after a grace-period they will be marked as a no-show. This means that the booking will be cancelled without refund, and the vehicle might even be rented out to someone else.
For certain logistical reasons, and due to the specific terms and conditions stipulated by many of the suppliers, a refund is rarely payable in such situations because when the company hires the car to another customer, the rental period is often shorter than yours or their insurance policy may well be less comprehensive, for instance.
Frequently asked questions about late car hire pick-up
To summarise, if you are late picking up your car hire, the chances are that your vehicle might no longer be available when you arrive at the collection point. So how late is late, you might ask? And what should you do when you know that you will be late or your flight is delayed?
---
In the majority of cases you'll be able to collect your vehicle up to two hours after the scheduled pick-up time stated on your car rental voucher. However, the level of tolerance varies from supplier to supplier and may be as brief as thirty minutes, so we always strongly recommend that you inform both us and the supplier as soon as you possibly can if you know you are going to arrive after the allotted time. If you don´t the car rental supplier will mark your booking down as a "no show" and potentially give the rental to someone else.
All the necessary details relating to pick-up times and such related unforeseen circumstances can be found on our website simply by clicking on the blue-coloured "Info Icon" button when making a search in the Auto Europe booking engine. You'll also find the same information in our Terms and Conditions and on the booking voucher once your reservation has been confirmed. If you have any doubts, please feel free to call our rental specialists on +44 123 3225 114 and they'll be able to assist you and put your mind at ease.
If something unexpected happens and you know that you're going to be late arriving at your selected car hire pick-up point, the first thing to do is let Auto Europe know. Once you've done that, it's important to get in touch with the local rental company directly in order to provide them with your booking number, which you'll find on the first page of your voucher (on the top right-hand corner). Just let them know that you'll be late picking up the vehicle and if your flight number has changed, please provide our rental agents with the new one so that they can update your details on the system. Contacting the car hire company to let them know that you are running late means that they may be able to hold the car for you, but it´s not guaranteed.

The contact details of your chosen supplier can always be found on your rental voucher or you can always ask us to provide them for you when you inform us that you are going to be late over the phone.
However, if you know in advance that you are not going to be able to make it to your original pick-up time, it might be a better option to modify your reservation to better suit your new travel itinerary. This can always be done for free up to 48 hours before the intended pick-up time online or over the phone.
In this case, as when any other unexpected things happen, you will need to contact Auto Europe directly on +44 123 3225 114 as soon as possible and inform us. Should the flight number for your flight be different than the one you´ve already provided on your booking please let us know so we can update the information. Thereafter you will need to contact the car hire company directly and provide them with your confirmation number (which can be found on the first page of your rental voucher on the top right-hand corner).
On the rare occasion that you arrive at the pick-up point and the office is closed, please give us a call so that we can help find a solution. If you cannot wait until someone comes to open the office, we might be able to offer you a car with another supplier, or arrange for a vehicle to be picked up at a different location with the same supplier.
If you arrive late to pick up the car and the company's desk is already closed, you can try going back to the office the next day to see if it's possible to start the rental period a day later, however this will depend directly on the policy of the local rental company and it is highly unlikely that you will be refunded for any un-used days. However, if your booking voucher states that the office should still be open, please get in touch with us right away so we can look into it and find out why.
Yes it is possible to pick up rentals when the supplier desks are closed. If you already know that the car rental office will be closed when you arrive, we can arrange for an 'out-of-hours' pick-up if you let us know in advance. This should be done at the time of making the booking either online or over the phone, with confirmation subject to the agreement of the local car rental company. To formally request an 'out-of-hours' pick-up, the customer will be asked to submit a Driver Profile Form which can be found under the Manage Booking section on the Auto Europe website. Please note that this is subject to an additional fee which must be paid directly to the supplier.
Yes, "Out of Office - Pick-ups" are usually subject to an additional fee. The fee varies from supplier to supplier and will be paid directly to the chosen rental company at the time of pick-up.