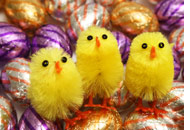 Did you know it's Easter weekend next week? From the 2nd - 5th April, you have a wonderful long weekend to spend with the kids and your loved one. Not booked anything yet? Don't fear! We give you our top places to go for a city break this Easter; and if you want to stay a little closer to home, why not consider some great days out with all the family?
City Break Ideas
There are so many places you can go this Easter if you fancy a getaway, lets have a look at some of the top places you can visit.
Paris
What a wonderful city to visit on Easter weekend. In
Paris
you can enjoy 4 days of arts, culture and great food in this bustling city. If you want to venture out of the city, hire a car and visit Reims which is only 144kms (89.4miles) away. It will take you about 1 hour 30 minutes to get there but there is plenty to see such as the Notre-Dame de Reims and the Palace of Tau. There are also many other cities you can visit outside Paris such as Rouen, Troyes and La Mans.
Barcelona
A really beautiful cultural city to go to with all the family. You can enjoy the city life and see attractions such as the famous Sagrada Familia and other Antoni Gaudi masterpieces or relax on the beach and let your kids enjoy the sunshine. If you want to explore outside the city
Tarragona
is a great city with Ancient Roman ruins which are now a World Heritage Site. There are many other Roman buildings which include the walls and two gates, the Palace of Augustus and many more.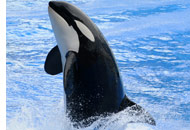 Orlando
A great place for all the family to enjoy. Beautiful climate and lots of things to do with the kids, Orlando, Florida is a brilliant place to be! Disneyland and Sea World, along with Universal Studios, the possibilities are endless! From here you pick up your car hire and drive to many places in
Florida
as they are all nearby such as Miami, Tampa and even the Palm Coast.
Closer to Home
If you don't fancy going away for whatever reason that may be, there are plenty of things going on in the UK for you and your family to enjoy too. There is so much going on, hopefully your little ones will tire out before you do! So let's see what's going on in the UK this Easter.
Theme Parks
Seeing as Spring is here, all are open! Go to Alton Towers, Thorpe Park, Chessington, Legoland, Drayon Manor plus many more for a great day out with for everyone. Enjoy rides, Easter themed weekends, picnics, animals, the list is endless!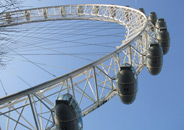 London Eye
Let your kids see London in all it's glory. Take a trip on The London Eye and see if you can spot places such as St Paul's Cathedral. Once you have finished, why not take your kids to Namco station for some arcade gaming, or The London Aquarium, both which are just around the corner.
Madam Tussauds
The famous Wax Museum will be going crazy this Easter! Robert Patterson will be joining the other celebrities in the museum! Ok so we can't have the real thing, but hey, the wax statue is just as good! With many other famous people there, it will be so much fun for you and your children!
This is just a small taster of what is going on around the UK. There is so much for you and your children to do, so why not get planning because it's only around the corner!
What are you doing for Easter Weekend? I plan to have a BBQ with some friends and hopefully enjoy the beautiful sunshine!