Campervan hire with Just go – Find the best offer!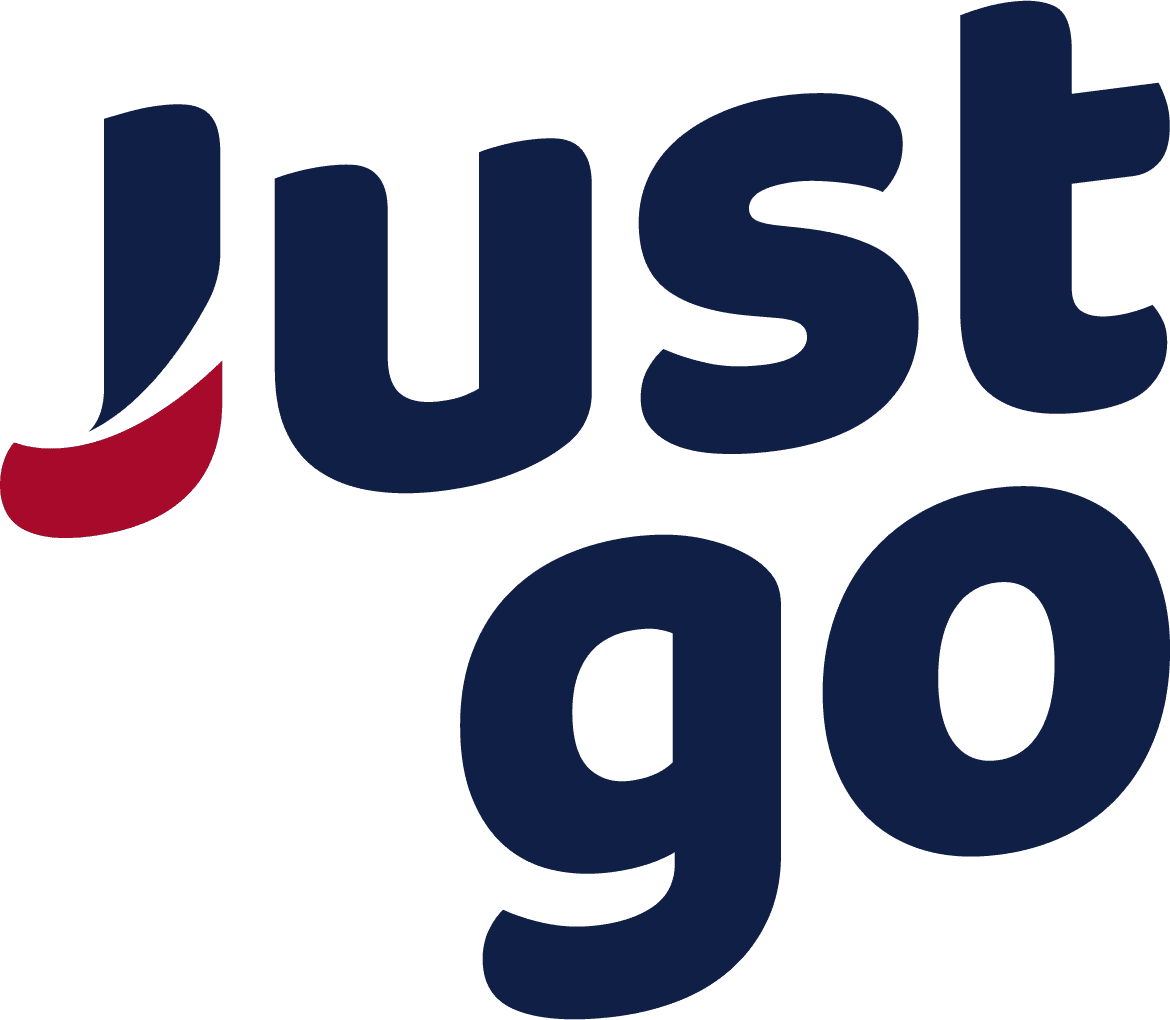 Just go is the largest dedicated motorhome hire company in the UK with a fleet of over 250 Motorhomes, 15 years'experience and more than 21,000 successfully completed hires. They are dedicated to make sure you will have a wonderful and memorable travel experience.
Whether you are planning a family holiday, travelling as a couple or with a group of friends, there is a camper model for everyone. When you book your motorhome hire with Just go you can choose between one of the 13 different models offered, compact 2 berths, family with bunk beds or A-class with panoramic windscreens. Alternatively, why not try the mystery motorhomes and add even more excitement to your holiday!
Insurance
The excess on the motorhomes insurance policy is £1000.00 GBP. The vehicle is insured against theft and damage and the property of a third party. However, it does not include any personal insurance for the customer (including death or bodily injury to the driver) or cover of any personal possessions. Only persons named on the Rental Agreement are insured to drive the vehicle. Up to 2 additional drivers can be added at an additional cost. This can be lowered down to zero with the supplier's CDW (collision damage waiver) cover that reduces the vehicles excess from £1000.00 GBP to zero for any road traffic accident (some exclusions might apply).Additional insurance is needed to travel to either Ireland or Europe.
What are the additional items offered
A campervan hire with Just go should be hassle free and the vehicle should be fully equipped to ensure you are ready to start your holiday as soon as possible. With the basics onboard, you can then tailor your motorhome to suit you better with a range of additional extras offered such as linen sets, Sat Nav's, picnic tables & chairs, childseat/boosterseat. Just Go also offers you the opportunity to purchase two practical packages, the 'Travel Pack' that includes all of the most popular extras into one little package; or the 'Motorhome Refill Package' where they will take care of refilling the tanks so you can enjoy every last second of your holiday.
Important things to keep in mind when hiring a campervan with Just go
All drivers must be aged between 25 and 70 and have a valid driving licence for 3 or more years that allows them to drive a vehicle up to 3,500kg. Insurance for drivers aged between 71-75 can be arranged by prior request (at the discretion of their insurance company). Collections and return of the motorhomes are only possible to Just go's Toddington and Edinburgh depots unless a one-way hire has been agreed by the supplier. One-way hires are available on request but a charge will apply. Collection times are from 2pm; the latest collection time is 1 hour prior to closing (the closing time will vary depending on the season), the return times are between 8am and 10am. There is a refundable £1000.00 GBP security deposit payable on collection of the motorhome by debit or credit card (Visa & MasterCard only). Just go reserves the right to increase the security deposit up to £1,500.00 for specific events such as festivals, World Cup events or any other hire where the motorhome is carrying 4 or more adults.
Just go's Fleet
The fleet is made up of 2, 4,5 and 6 berth motorhomes with 13 different layouts to choose from. All the vehicles are provided with:
A fully equipped kitchen with sink, gas oven / grill, fridge and small freezer
A a fully equipped bathroom with shower and toilet
Combi gas heating
Reversing camera
Unlimited mileage
Rainbow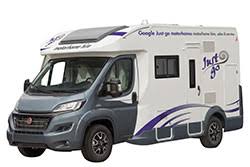 Sleeps:
up to 2 people
License Category:
Motorhome Class B
Length:
6.0 metres
Transmission:
Automatic
Power Source:
Diesel
Compact motorhome, with all the features and amenities of a motorhome suitable for a couple or 2 friends.
Click here to start a virtual tour
.
Discovery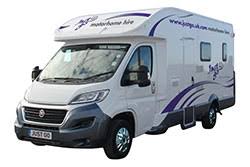 Sleeps:
up to 4 people
License Category:
Motorhome Class B
Length:
7.0 metres
Transmission:
Automatic
Power Source:
Diesel
This motorhome is easy and comfortable to drive and has generous accommodation for four people.
Click here to start a virtual tour
.
Trekker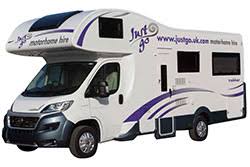 Sleeps:
up to 5 people
License Category:
Motorhome Class B
Length:
7.4 metres
Transmission:
Automatic
Power Source:
Diesel
The Trekkers spacious rear lounge is great for entertaining, it has a front dinette area and offers 3 double beds.
Click here to start a virtual tour
.
Adventurer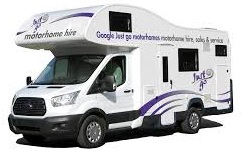 Sleeps:
up to 6 people
License Category:
Motorhome Class B
Length:
7.0 metres
Transmission:
Automatic
Power Source:
Diesel
This vehicle has spacious bunk and double beds making it a winner with families/friends going camping.
Click here to start a virtual tour
.
Mystery Motorhomes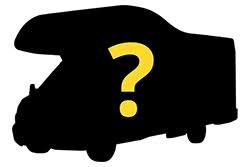 Sleeps: 2, 4 or 6 person
License Category: Motorhome Class B
Length: Between 6.0 and 7.5 metres
Transmission: Automatic
Power Source: Diesel
Live life carefree on the road and choose the mystery motorhome, a really cost-effective way to experience the motorhome holiday of your dreams.
Where to pickup my motorhome hire with Just go
Just go currently has 2 depots, the first one is just north of London, easy reachable from all London's airports and well connected with the UK train and coach networks. The second one is just few minutes away from Edinburgh airport. Just go can also arrange a one way hire for you to return to an alternative location including Dublin, Edinburgh, Glasgow, Manchester or Paris and Amsterdam. Availability is not guaranteed, and is only on a request and confirm basis at the time of booking; please ask for further locations & prices.
London Just Go Location
Redhill Farm
Harlington Street
Toddington - Bedfordshire
LU5 6HF (near M1, Junction 12)
Edinburgh Just Go Location
2 Drovers Road
East Mains Industrial Estate
Broxburn
West Lothian, EH52 5ND
Choose Just go for your next adventure and make your next memory one to remember. Book now online or contact our reservations team on +49 89 412 072 98 or through the email muccampers@autoeurope.de.