Health and safety measures for a car hire with Avis & Budget during COVID-19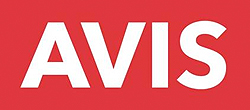 The Avis Budget Group is a world-leading car rental supplier, operating under three of the most well-known brands in the car hire industry. These three companies are, Avis, Budget and Zipcar, present at more than 11.000 locations in approximately 180 countries. The company has more than 70 years of industry experience and has one of the largest fleets in the world. The Avis Budget Group aims to innovate and improve future mobility. The Avis Budget Group also includes regionally known car rental companies in Europe, South America, Australia and many other locations, including Maggiore, FranceCars, Apex and Payless.
Auto Europe was founded back in 1954 and since then we have become one of the worlds most experienced car hire brokers, working with many international and local car rental companies to guarantee clients the cheapest rates, the largest selection of rental vehicles and the best service. Our trusted partnership with the Avis brand is a guarantee that a car hire with Avis & Budget during the Coronavirus crisis is safe and reliable. No need for extra worries!
To book with Auto Europe, you can either book quickly and securely on our website by using our booking engine or by calling +44 123 3225 114. Our car hire specialists will be happy to advise you and answer all your questions.
Car Hire Avis & Budget - Safety measures to protect clients from Coronavirus
At the moment, news are dominated by the coronavirus, and the Avis Budget Group wants to let its customers know that health and safety protocols have been put in to place to ensure clients health when booking a car hire with Avis and budget during the COVID-19 outbreak.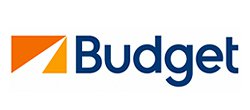 Guidelines regarding health and safety from the World Health Organization (WHO) are being closely monitored and implemented in order to be able to meet customer needs and expectations, without endangering the safety and health of its customers and its employees.
Measures and procedures for cleaning
Avis and Budget both use advanced techniques to thoroughly clean the rental vehicles after each rental. In particular, great attention is paid to cleaning the seats, steering wheel, door handles and other hard surfaces that are often touched during a rental.
Offices and desks of the individual pick-up locations are regularly cleaned with the recommended cleaning products.
In addition, the well-being of Avis & Budget's employees is observed and ensured. This includes instructing employees who feel sick to stay at home and to contact and consult their healthcare providers. In addition, employees are also encouraged to wash their hands regularly.