Some of my favourite things to do while visiting a city is spending time in local parks. Whether it be enjoying a picnic, taking a walk, going for a run, or simply reading a book on a bench. There is just something about being in a city yet escaping to a lush garden or park for a break. Here are five city parks that you don't want to miss!
English Garden, Munich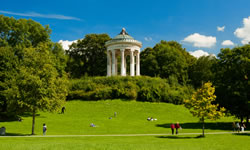 The English Garden is located in the Bavarian capital of Munich, Germany. On warm sunny days, you will often find the gardens full of people flocking to soak up the sun; enjoying picnics, walks, and yes even swimming in the ice cold Isar. This garden covers approximately 910 acres, making it bigger than New York City's Central Park. Here, you will often find a few beer gardens so you can rest assure it is worth a visit.
Richmond Park, London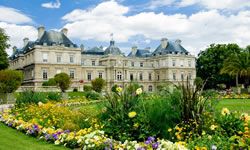 Richmond Park is the largest park in London and is home to hundreds of deer. The park is enclosed by a fence, some entrances are only by foot or bicycle, while others allow cars-but only during daylight hours. This park is full of lush green surroundings with many trails throughout, which served as the official trails for the men and women's cycling road races during the 2012 London Olympics.
Keukenhof, Holland
If colors, fresh smells and blooming flowers is your idea of a magical sight, then a trip to visit Keukenhof is a must for you. Here, you can witness over 7 million tulips, daffodils and hyacinths in bloom. This is a great place to take kids and capture gorgeous photographs. Located near Lisse, Keukenhof is known as the "Garden of Europe" and is the world's largest flower garden.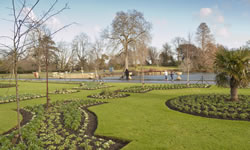 Luxembourg Garden, Paris

These former gardens were once opened only to royalty and now serves as Paris's most sought after park. The garden is filled with monuments and statues, so you are sure to have a beautiful surrounding while filled with history and old world charm. The garden is located next to the seat of the senate and was a favourite of writers such as: Baudelaire, Lamartine, Musset, Verlaine, Victor Hugo, George Sand, Balzac, Hemingway, and Sartre. You can also play a game of chess in the chess area, a favourite for local Parisian chess players.
Central Park, New York
Being the most visited urban park in the United States, Central Park is situated on 778 acres of land in the center of Manhattan. The park has many lakes, fountains, baseball fields, playgrounds and theaters. It is also home to the Central Park Zoo and the Metropolitan Museum of Art. Here, there is something for everyone!