Every season brings along something special. Summer showers us with sun and vitamin D. And autumn? Cold, grey and blue. Quite the opposite! Autumn is the harvest time for grapes, pears, apples, pumpkins, walnuts… Embrace the spirit of autumn and make the most of this season. Make your autumn getaway in Europe and enjoy this special time. Here are some holiday ideas for this season. We hope our choices will inspire you into taking in what nature has given us.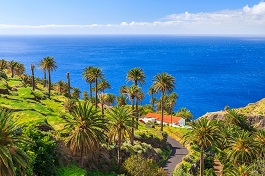 La Gomera, Canary Islands, Spain
OK, if you still need to soak up the sun, we recommend La Gomera, an island in the Canary chain. This is the second smallest island of the archipelago and enjoys subtropical weather. For some it is too hot in the summer, La Gomera should be perfectly warm during autumn. Explore the islands' volcanic terrain, rugged cliffs and the Garajonay National Park, listed as a UNESCO World Heritage Site. Taste the island's seasonal fruit and relax.

How to get there: La Gomera Airport receives flights from major Spanish airports. Hop in a car hire from La Gomera Airport and start your adventure!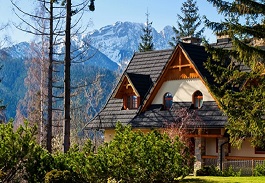 Zakopane, Poland
Discover some of the most breathtaking mountains in Europe. The Tatra Mountains in Poland are a hidden treasure, known to the local people, but lesser visited by the guests from foreign countries. And there is no reason why this beautiful place should be absent from the international travellers list. Zakopane is home to excellent accommodation where you can find some splendid cottages for your family or for a romantic weekend for two. The local food is delicious, mountain hike trails vary in difficulty, what else do you need to enjoy a relaxed autumn holiday?
How to get there: the nearest international airport is located in Krakow, where you can pick up your car hire and head to Zakopane.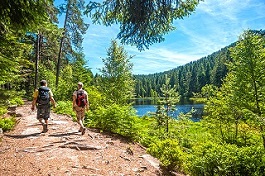 The Black Forest, Germany
See all the shades of autumn in the Black Forest in southwestern Germany. The name of the region comes from the dark woods of pine trees that let very little sunshine in. It is said that the Black Forest picturesque villages were inspirational for the Grimm brothers. This forested mountainous region never ceases to amaze. Experience the hues of red on one of the many hiking trails in the Black Forest. Visit the romantic Hohenzollern Castle, see Germany's most famous waterfall and stunning lakes – discover the Black Forest!
How to get there: Hire a car from Munich or Stuttgart Airport and off you go!