Feel like going away, away from all the troubles, to be left all alone and have some time for yourself? If you feel that way and wish to leave everything behind you, go on a holiday, even a short one, for a weekend. Book your flight, hotel and a car. Be free. There are plenty of destinations around Europe where you can go for a weekend. What about somewhere warm, such as the south of Europe: Greece, Spanish or Portuguese Islands, or Montenegro? Here is how you can go on holiday with Auto Europe. Hiring a car when travelling adds another dimension to your holidays. You can always set off for a trip and explore the place further. You may find it useful to click through our Destination Guides, it is on the bottom paragraph of our home page:

Think of a country, then choose a city. There you will find interesting descriptions of local tourist attractions, travel information or city guides. Let's say you would like to go to Faro in Portugal: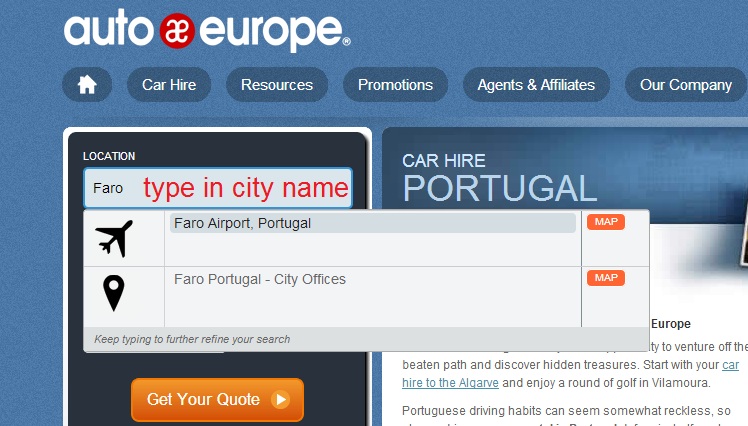 Find a suitable offer. Call our toll-free number. Not only will our agents assist you with a booking, they can also advise you on insurance and fuel policy, as well as inform you about local rental conditions. It is easier than you may think. Try it out!
P. S. If you need our help during your rental - our free phone line is open 7 days a week :) Dial: +44 123 3225 114. Explore, have fun and enjoy your holidays!