The beautiful island of Brač has that most sought-after holiday quality which makes one completely forget about any daily routine. A visit to Brač will instantly bring the holiday mood on, lazy and indulgent, just as your time off should be.
Brač is the place where Mediterranean colours, flavours and lifestyle merge into one special blend which leaves you with a unique feeling of being placed right in the middle of a postcard, in a place out of time which knows no haste.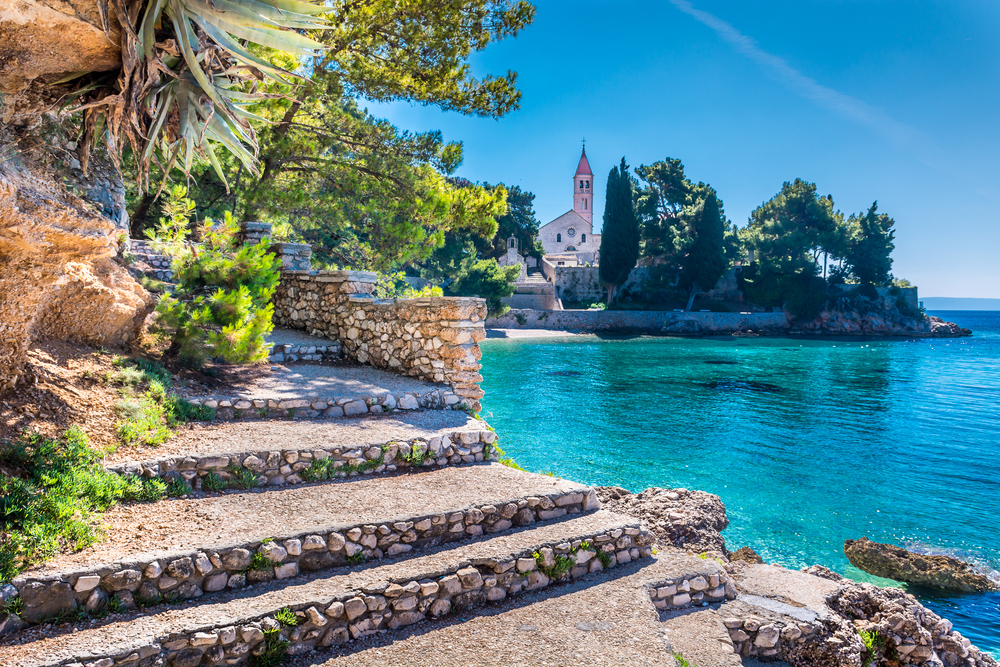 A ferry from Split takes you to Supetar, a small coastal town on the northern shore of the island. This sleepy town should not be much more than a starting point for an exciting discovery journey through the island and all the way to Bol in the south.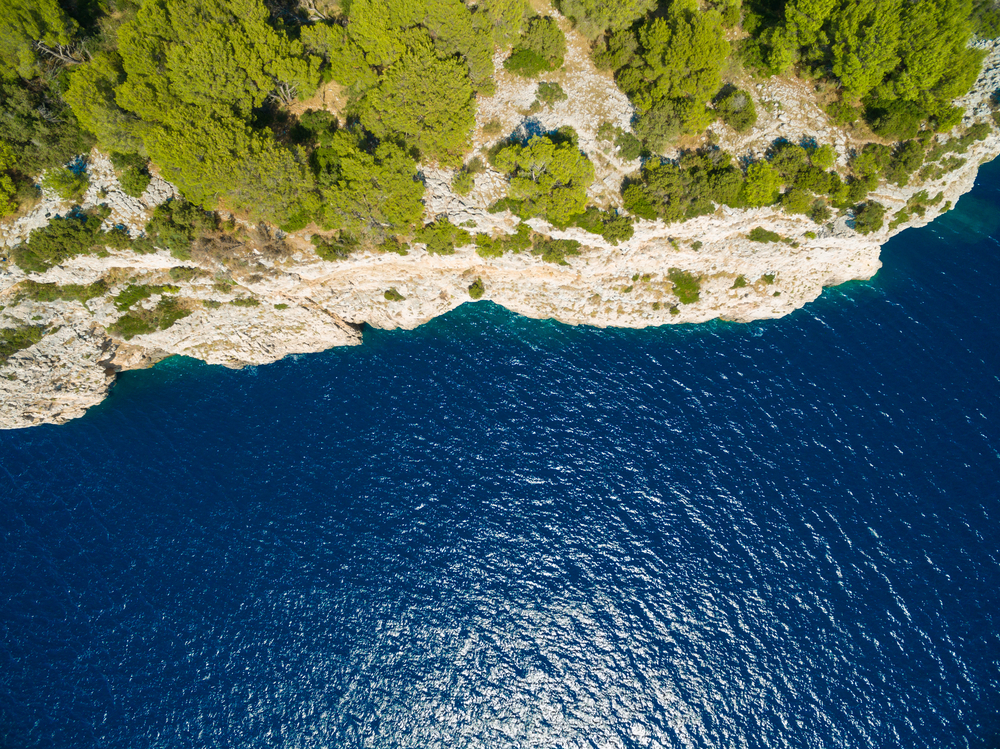 Only a few miles into the trip you will encounter a completely different and dramatic landscape. Stunningly steep cliffs plunging into the sea of many colours, and rocks adorned with macchia and occasional olive groves will make for a long-lasting impression and memory of Brač .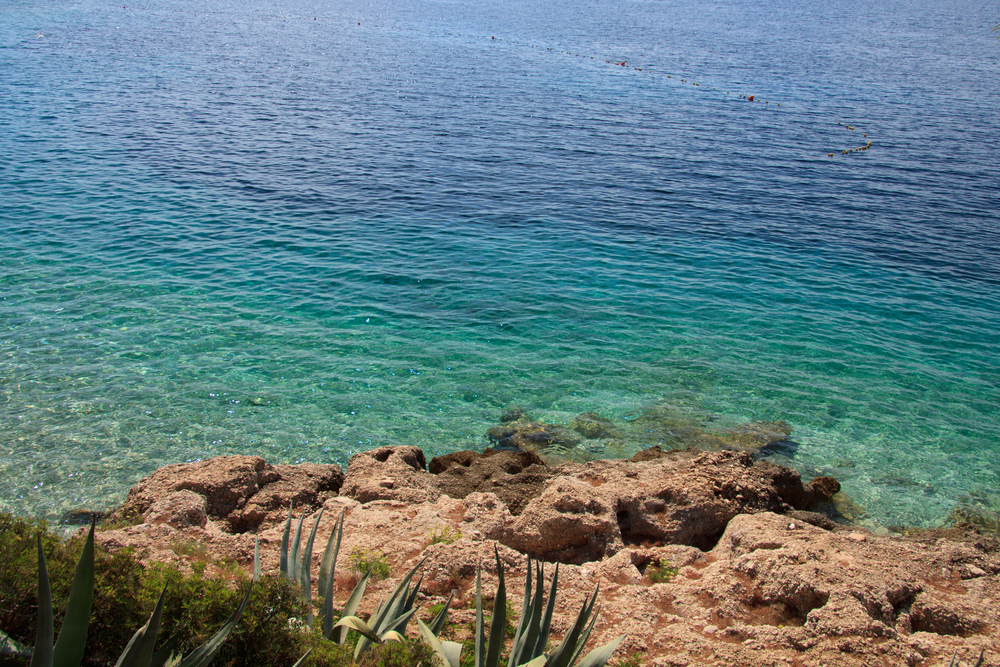 With every mile of the downhill winding road, you will get more and more of the sea view. Glimmering in all possible shades of blue and green, the sea sharply contrasts and yet complements the limestone bluffs along the coast full of secluded coves and beaches.
Make Bol your base with its quaint streets unintentionally decorated with pink geranium and lovely pomegranate trees, and explore the nearby beaches and villages by car.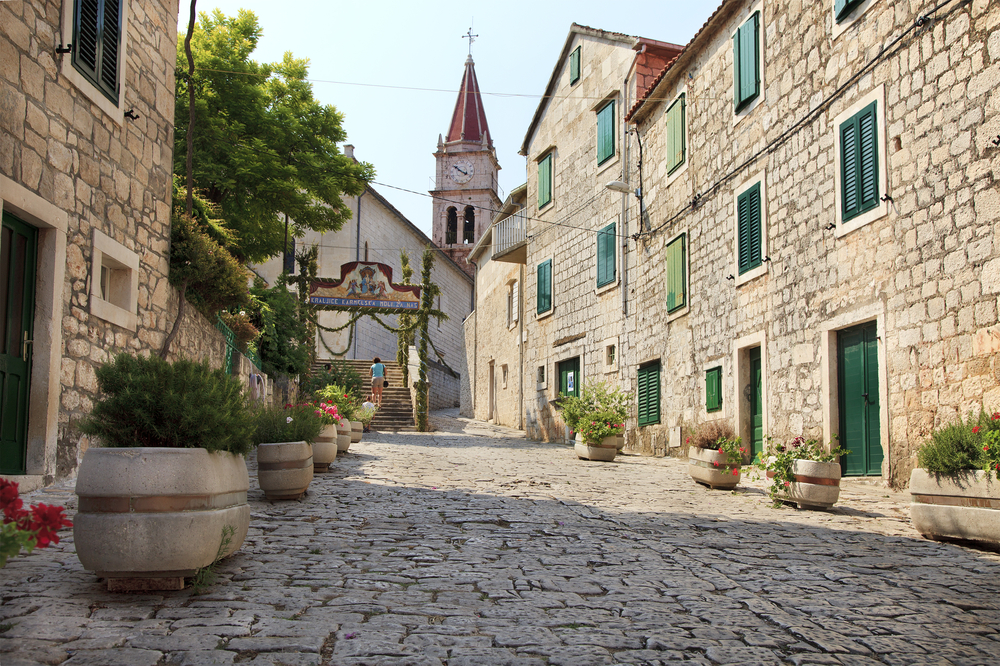 Nothing beats swimming and snorkelling in the crystal clear sea at Zlatni Rat, the most famous Croatian triangle-shaped beach or a less-known but perhaps the more appealing pine-tree braided Murvica beach, ideal for couples.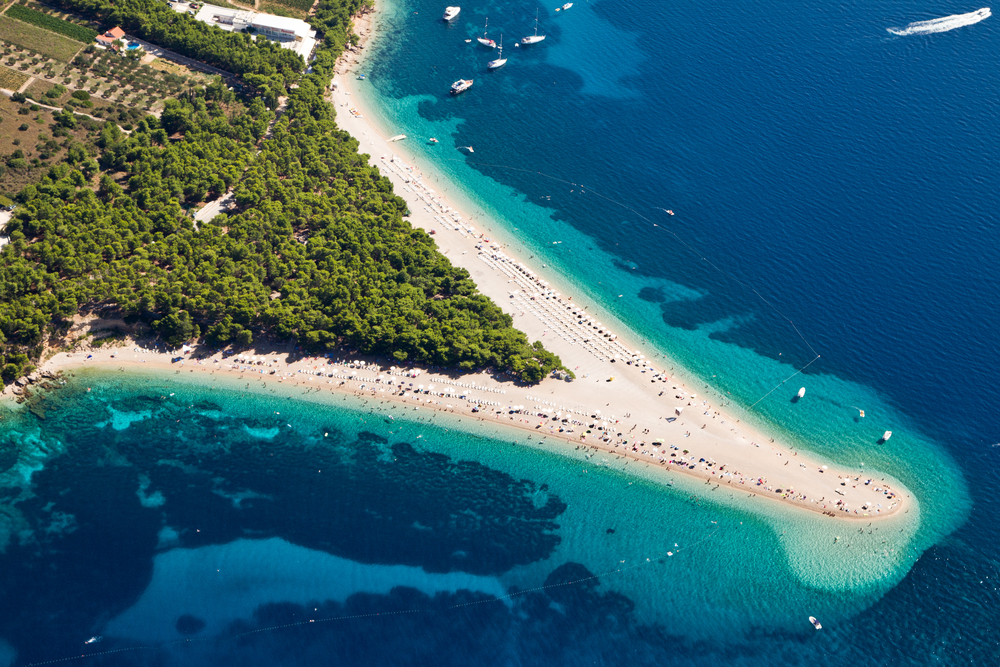 Spend an afternoon exploring sleepy and, for the most part, abandoned stone villages of Brač and learn more about the century-long stone carving tradition. Some of the world's most famous buildings such as White House or Diocletian's Palace in Split were built using Brač radiant white stone.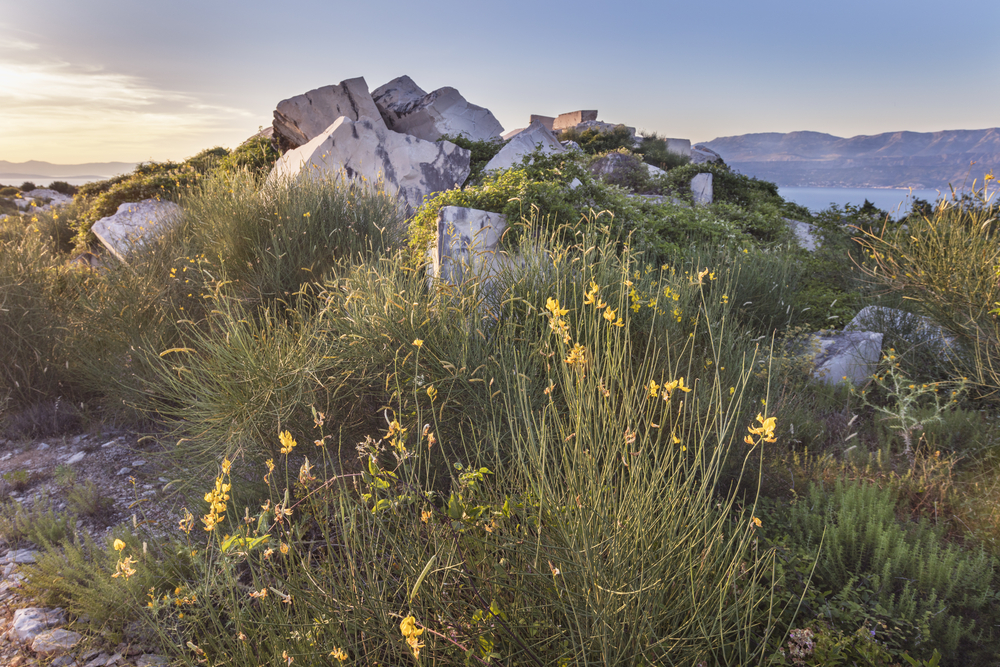 Bol invites you to try your hand at kitesurfing, stand-up-paddling and paragliding throughout the summer. In the evening, indulge in the Mediterranean cuisine and exquisite wines at one of the many traditional "konobas" next to the beach. Don't expect wild nightlife on Brač . With a few exceptions, the island is meant for immersing yourself into the amazing nature and exploring the flavours of the Mediterranean, rather than partying late into the night. This doesn't mean that you won't stumble across frequent summer festivals in the old town, cocktail parties or a number of classical concerts in medieval buildings.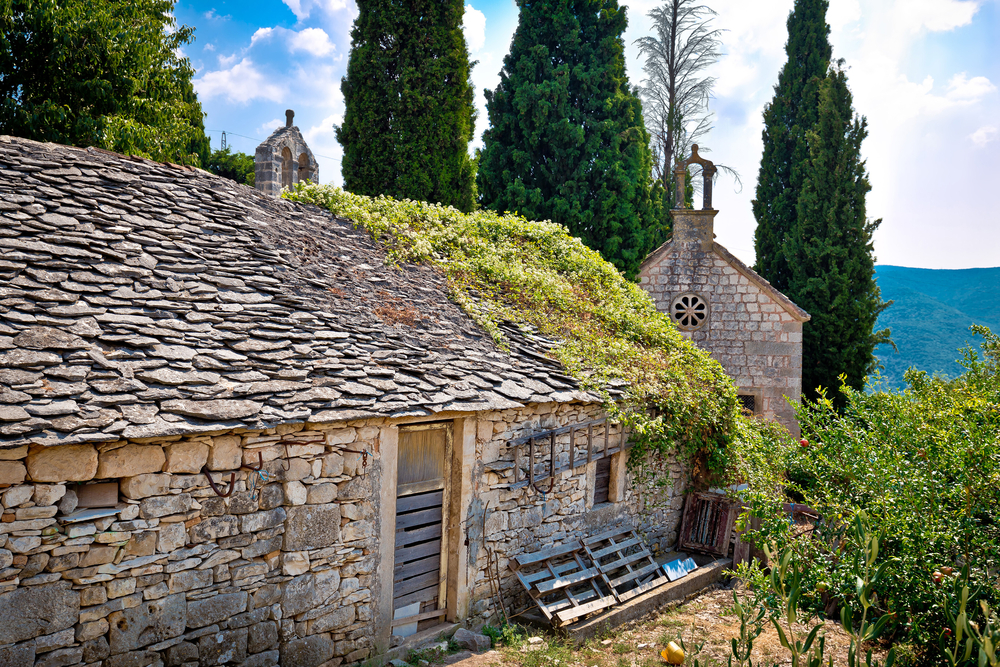 ---
Let us be your faithful travel companion on your next holiday! Give us a call and we'll arrange your car hire on Brač and other towns on the Adriatic coast in Croatia.