Car hire in Split - Visiting the Dalmatian Coast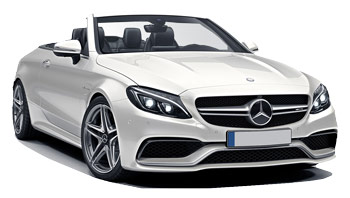 Split (Croatia's second city and a place estimated to be more than 1700 years old) is one of the most precious jewels in Croatia's glittering tourism crown. Bursting with natural beauty and a rich cultural heritage, it makes very good use of its prime waterside position about three-quarters of the way down the country's spectacular Adriatic coast.
Split dates back to the time when the Roman Emperor Diocletian decided to build his palace right on the peninsula near the great Roman city Salona, the place where he wanted to spend the last years of his life. With its maze-like streets, narrow passageways, hidden courtyards and imposing edifices (more than 200 of them), Diocletian's Palace is today classified by UNESCO as a World Heritage Site and still ranks as one of the world's most impressive Roman remains. Game of Thrones fans will recognise the palace and other settings such as the ancient Klis Fortress and a 600-year-old working water mill used for filming during the series.
But Split is much more than cultural richness and architectural splendour. After a fine Croatian meal in the city's many al fresco restaurants, you'll be able to walk it off along the Riva waterfront promenade (known locally as the Obala Hrvatskog Narodnog Preporoda), a palm-tree-lined walkway along the harbour's walls. And once all the city sightseeing is done, there are dozens of wonderful options for an exciting half-day or full-day road trip with your car hire in Split, such as the beautiful walled city of Dubrovnik about a 2-hour drive south as well as some of the most popular beaches in the region, most notably Zlatni Rat, Brela, Solta, Milna and those on the Pakleni Islands.
The city is tailor-made for a relaxing break with some fantastic options available for a fun-filled few days of city sightseeing with the family or an extended beach holiday with friends and loved ones. Besides its famous palace, Split is blessed with a good selection of museums and galleries to explore in and around the city centre. Housed in a well-preserved 18th-century building, the Gallery of Fine Arts features almost 4,000 works of art from the 14th century to the present day. Other major tourist attractions in Split include the Archeological Museum (founded in 1820 and one of the oldest of its kind in Europe) and the excellent Ivan Mestrovic Gallery which showcases the work of one of the most important sculptors of the 20th century.
With over 65 years of experience providing quality car hire at the cheapest prices on the market, Auto Europe is present in over 180 countries around the world, with pick-up points available in more than 24,000 convenient locations. There are numerous places to collect your rental in Split, including the city centre and Split Airport located 20 minutes from the city on the west side of Kaštela Bay. For clients that wish to undertake a road trip with pick-up in Split and drop off at another location it is possible to opt for a one way car hire.
For more useful advice and help with your travel itinerary if required, please feel free to get in touch with our rental specialists on +44 123 3225 114, who are available seven days a week. For additional peace of mind, visit our Split car hire reviews and Croatia car hire reviews pages to see what other customers thought of the quality of Auto Europe's wide-ranging car hire services in Croatia.
For more information about renting a vehicle in Split, click on the car hire related topics listed below:
---
Where to Pick up a Car Hire in Split
You can book a car hire in Split at numerous locations, ranging from the international airport to its city centre. The widest choice of available suppliers and vehicles can be found at the airport, where low cost carriers are also strongly present. However, clients wishing a more centrally located pick up point will find office in downtown Split as well as at Split Port. If you need advice or help finding the better offer for your trip, please take advantage of our experienced reservation agents available over the phone every day of the week.
Split Airport
Located just 12 miles from the city centre, on the west side of Kaštela Bay, Split Airport is the second-busiest airport in Croatia after Zagreb. It is a major air transport facility for European tourist traffic during the peak summer holiday season with the national carrier, Croatia Airlines, operating flights to and from top European cities such as Frankfurt, London and Paris. It consists of single terminal that underwent recent renovation and expansion, now offering a very wide variety of services and facilities including a wide varitey of bars and restaurants. Flights from the UK are offered with British Airways, easyJet, Jet2.com, TUI Airways and Wizz Air.
The car rental desks are mainly found in the Arrivals Hall and the main car hire car park is just a few minutes away on foot just in front of the terminal's building. Picking up your car hire at Split airport will therefore be very easy. Before picking up your rental we recommend you to read through your voucher thoroughly so that you are familiar with its terms and conditions. Upon pick up you will also need the necessary paperwork enlisted on the rental voucher, i.e. a valid driving license, ID/passport and a credit card in the main drivers name.
Split Airport (SPU)
Website: http://www.split-airport.hr/en
Address: Cesta Dr. Franje Tuđmana 1270, 21217 Kaštel Štafilić, Croatia
Telephone: +385 (0)21 203 555
---
Book with the Best Car Hire Suppliers in Split
When looking for a cheap car rental in Split, the Auto Europe car hire website is your top choice in order to compare offers from multiple reliable suppliers in the area. We work with renowned global brands such as Alamo, as well as national and local players, including Air Rent a Car, Active, Carwiz, Oryx Rent a Car and Uni Rent. Thanks to our state of the art booking engine, you can select and filter your car hire search after your needs and look for the best deal on the market for your trip to Split.
Should you need more information about the suppliers that we work with, or if you need help booking the perfect rental for your trip, then please don´t hesitate to contact our reservation specialists over the phone on +44 123 3225 114.
---
Frequently Asked Questions about Renting a Car in Split
Before booking a car rental in Split we strongly advice that you take a few minutes to read the below compiled FAQ section that contain valuable information about renting a car in Split. This information will not only help you get a clearer view of what is needed when hiring a car in general, but also offer insight in to what coverage is best for a rental in Croatia, give you information about the traffic and parking situation in Split and advice if you need to pay tolls when driving around.
---
Yes, and the reason for this is simply that the supplier will need to be able to block a safety deposit (this amount usually corresponds to the excess amount) on the credit card. Only a credit card in the name of the main driver specified on the Auto Europe voucher will be accepted. Please not that debit cards, cash deposits and credit cards in the name of any additional drivers will not be accepted. The exact amount for the security deposit and what credit cards are accepted locally can always be found on our booking engine by clicking on Info Icon during the reservation process. Once the booking is complete you will also find this information on your reservations voucher
If you need further information about security deposits and credit cards, please read our dedicated page on credit cards and deposit FAQs or contact our reservation agents over the phone.
When it comes to rental cars, knowing what's included and what car hire coverage options are available, is essential. ALl the quotations on the Auto Europe website include the necessary requirements for the vehicle to circulate in Croatia. This is our basis rate and it includes; Collision Damage Waiver (CDW), third-party liability and theft protection (TP). The CDW and TP may or may not come with an excess, and it is also important to note that the CDW does not cover damages to certain elements of the car such as tyres, glass, external mirrors, vehicle roof, engine, locks, and vehicle interior or undercarriage.
Clients wishing to protect the above mentioned elements can opt for the Auto Europe, Full Protection Coverage Package. Not only is this option very affordable compared to many locally offered coverage extras and will cover the items often left out by the CDW, but it will also mean that the excess you pay to the supplier in case of an accident or theft, will be refunded by Auto Europe.
Something else that is important to remember is to check if the main driver or any of the additional drivers are under 26 years of age as this might mean that a young driver fee might apply. This is not an insurance as such but a surcharge the often applies to drivers under a certain age. As restrictions and regulations are set by each supplier, it is often worth to compare what restrictions are in place and what fee applies as it might differ.
With a population of less than 200,000 people, Split is a relatively small city and the roads don't get overly crowded in the outlying areas during the peak summer months. The historic centre, including the Diocletian's Palace, seafront promenade and most of the Varos, are all car-free zones which means that you must go above Diocletian's Palace to travel across the city by car. Two major routes lead through Split, the so-called Adriatic Highway from Rijeka to Dubrovnik and the A1 freeway connecting Split with Zagreb. When driving your car in the city centre, pay attention to one-way streets and pedestrian crossings which are sometimes difficult to identify. Traffic in the city often gets more congested during July and August when tourists flock to Split and its beaches, while increased congestion should be expected on major routes at weekends (around the coast, for example) and in the city centre during the morning and evening rush-hours
For general advice on getting around Split and the rest of the country by car, please consult our Croatia Driving Information where you will find information on road rules, speed limits, driving distances, etc.
Because Split is not a large city, available parking spaces can sometimes be a little difficult to find, especially during the rush-hour and in the peak tourist months of July and August. The centre of the city is a traffic-free zone, so parking options are limited but there are several public car parks dotted around the city, which for visitors driving a car hire in Split will probably be the best option in many cases. At the eastern end of Riva, there is a car park with a capacity for about 100 cars, which is one of the closest parking facilities to the old town. Another conveniently located car park is behind the main train and bus station in the centre of town. Other car parks are located on Vukovarska Street (just outside the city walls) and across from Strossmayer Park where more than 320 parking spaces exist. Not far from Vukovarska, you'll find two other parking lots on Svaciceva and Zrinsko-Frankopanska, while a cheaper option (but a bit further away) can be found on Plinarska Street.
Yes, but only on Croatian motorways. When you enter a toll road you have to collect a ticket at a booth that you will then need to present at the exit booth in order to pay. The amount will depend on the distance driven and on the vehicle type. Please make sure you keep thee ticket and do not lose it. Payment can be made in cash, either Kunas or Euros, or by credit card. To get an idea about the toll for a certain itinerary please resort to the Croatian Motorway website or to the Via Michelin website.
Yes travel on local ferries is permitted but often incur an extra fee. Ferry travel to neighbouring Italy is however not permitted.
You must always notify Auto Europe and the supplier if you wish to travel on a ferry or else the insurance coverage will be made void. Further information can be found in "General Terms", under "Inclusive Package" upon clicking "Info Icon". Details are also included on your booking voucher. We also recommend booking your ferry tickets in advance, as often these sell out quickly.
---
Split Travel Guide
Visit one of the most beautiful port cities by the Adriatic sea and make the most of your travels by exploring Croatia's Dalmatian Coast by car. Dating back to the 4th century BC, Split belongs to the oldest cities in the area and is a hot spot for tourist in the summer months. Below we have gathered some of our best tips on what not to miss on your trip, as well as some excellent day trip suggestions.
Best day trips with my car rental in Split
Split is the perfect base from which to explore Croatia's enchanting and very scenic Dalmatian coast. When you rent a car in Split, you'll be able to drive freely and comfortably around the region, discovering the many little fishing villages hugging the shoreline and stopping for a few hours to relax on one of the many idyllic beaches to be found in this part of the country.
Plitvice Lakes National Park
One of the highlight day-trips from Split is without doubt a visit to the beautiful Plitvice Lakes National Park, which is not surprisingly a UNESCO World Heritage Site. Since time immemorial, the waters flowing over the rocks and pebbles here have created natural dams and in turn a series of picturesque lakes, caves and waterfalls set amongst verdant forests where wild bears and wolves continue to roam free. A pure treat and a must for nature and wildness lovers.
Dubrovnik
The undisputed Pearl of the Adriatic, Dubrovnik, stands proud as one of the most popular and photographed cities in the whole of Europe. It was founded in the 7th century and the old town is still surrounded by its ancient and very well-preserved walls which made it a UNESCO World Heritage Site and a top attraction for visitors from all over the world. Don't miss the Baroque-style Dubrovnik Cathedral, which is famous for its many religious treasures, including a piece of the cross upon which Jesus Christ himself was crucified.
Zadar
Located approximately 100 miles north of Split, this lovely walled town facing the Adriatic Sea is the ideal spot for a relaxing drive along the coast, followed by some al fresco dining on the waterfront. Zadar is awash with monuments and first-class cultural attractions, including the famed Church of St Donat, built on the site of a former ancient Roman forum and one of Europe's best examples of Byzantine architecture, and Zadar Archaeological Museum featuring exhibits dating back to Palaeolithic and Neolithic times.
Trogir
Many people consider Trogir the prettiest town on Croatia's Dalmatian coast. Located less than half an hour by car from Split, it boasts a history stretching all the way back to 380 BC, having been ruled by the Greeks, Romans, Hungarians and Venetians since then. It is now a UNESCO World Heritage Site and an excellent place to meander through the town's old medieval streets and pick up hand-made souvenirs from the many artisans at work there.
Rijeka
The perfect place to get a true taste of northern Croatia is in the lovely city of Rijeka, which is much less crowded than other top destinations such as Dubrovnik, but equally enchanting. Be sure to visit the imposing Trsat Castle (Gradina Trsat) perched high above the old town, before jumping back in the car for a drive through the nearby Risnjak National Park, the most mountainous and heavily forested part of the country.
What to do in Split
Blessed with an exhaustive range of attractions and activities, Split is a very popular holiday destination for young and old alike. Dating back to the 4th century, the city is bursting with history and every street seems to have a story to tell. Split, and Croatia in general, benefit greatly from their temperate Mediterranean climate, with long, hot summers and mild winters making the destination perfect for short-breaks and extended road-trips at any time of the year. The city is tailor-made for a relaxing break with some fantastic options available for a fun-filled few days of city sightseeing with the family or an extended beach holiday with friends and loved ones. Besides its famous palace, Split boasts a good selection of museums and galleries in and around the city centre. Housed in a well-preserved 18th-century building, the Gallery of Fine Arts features almost 4,000 works of art from the 14th century to the present day. Not to be missed are also the Archeological Museum (founded in 1820 and one of the oldest of its kind in Europe) and the excellent Ivan Mestrovic Gallery which showcases the work of one of the most important sculptors of the 20th century.
Diocletian's Palace: This amazing palace is arguably the most precious UNESCO World Heritage Site in Croatia. Constructed in the Roman military camp style, it was the official residence of Emperor Diocletian in the early 4th century, after which it continued to play an important as the governor's residence. Several notable attractions are located within this site, including the Temple of Jupiter, the 17th-century Milesi Palace, the St Domnius Cathedral and the historic Brace Radica Square famous for its striking 15th-century tower.


St Domnius Cathedral: This splendid Corinthian-designed building belongs to the Diocletian Palace complex and to reach it follow the signs to Katedrala Sv. Duje. Originally the Emperor's 4th-century mausoleum, it was converted into a cathedral in the 7th century, and has changed very little since then. The interior is equally impressive featuring the splendid Altar of St Domnius and a 13th-century hexagonal Romanesque stone pulpit. Don't forget to climb the stairs to enjoy the spectacular views from the cathedral's 60-metre-high bell tower.


Ivan Mestrovic Gallery: A prominent Croatian sculptor and leading artistic personality in contemporary Croatia, Ivan Mestrovic's (1883-1962) life and work is very well illustrated in this marvellous museum-style gallery located in the house where he resided in the 1930s. The star attraction is a collection of 86 statues made from high-quality marble, stone, bronze, wood and gypsum, along with several drawings and other eight magnificent bronze statues situated in the gallery's intricately-landscaped gardens.


Marjan Forest Park: Dating back to the fourth century, Marjan Forest Park offers some refreshing respite from all the city sightseeing, especially in the heat of the summer. The park is a popular place for an impromptu picnic amongst the walking trails perfectly laid out beneath the towering pine trees. Don't miss the famous Marjan Stairway, from which the sea views over the city and the Kastela Gulf in the distance are absolutely breath-taking.


Split Archaeological Museum: One of Europe's oldest such institutions (founded in 1820), the excellent Archaeological Museum is packed with over 150,000 exhibits, including Croatia's largest gem collection. In the museum's peaceful gardens visitors can have a relaxing walk immersed in nature and surrounded by many stone carvings gathered in nearby Salona, including exquisite Greco Hellenistic ceramics, rare pieces of Roman glass, hundreds of ancient clay lamps and several implements carved from bone.


Salona: A 10-minute drive from Split lies the ancient city of Salona, one of the top tourist attractions in Croatia. Occupied by Illyrians, Greeks and later the Romans, this fascinating and very historical complex features many attractions within its old walls, most notably a 20.000-seat amphitheatre, Roman aqueduct, Bishop's residence and forum. The site is particularly worth visiting to see the amazing amphitheatre (built by the Romans in the second century) and the impressive aqueduct that once carried water from the Jadro River to Diocletian's Palace.
---
Useful links