Car hire in Dubrovnik – The Pearl of the Adriatic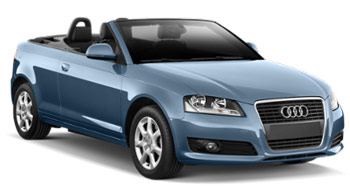 Located on the Dalmatian coast, Dubrovnik became an important Mediterranean maritime power from the 13th century onwards. Despite efforts to preserve it's beautiful Baroque, Gothic and Renaissance churches, monasteries, fountains and palaces after the 1667 earthquake, by 1990 it was damaged again by armed conflicts and is now the focus of a major restoration programme by UNESCO after being classified as a World Heritage Site.Book your car hire in Dubrovnik to discover the city's limestone streets, baroque buildings and the glow of the Adriatic.
The city's history dates back to the 7th century when a town named Ragusa was founded by refugees from Epidaurum. It stayed under the protection of the Byzantine Empire and later under the sovereignty of the Republic of Venice. Dubrovnik ruled itself between the 14th and 19th centuries as a free state. The prosperity of the city was historically based on maritime trades, similar to Split. By 1967 the city was almost completely destroyed by a major earthquake and during the Napoleonic Wars it was occupied by French forces and incorporated into the Napoleonic Kingdom of Italy and later into the Illyriam Provinces. During the 19th and 20th centuries, Dubrovnik was part of the Austrian Empire, Yugoslavia and Austria-Hungary. During the disintegration of Yugoslavia in 1991, the city was besieged by the people's army for seven months and suffered significant damage. After several years of restoration, it re-emerged as one of the Mediterranean's top tourist destinations, along with Pula and other Croatian coastal cities. Dubrovnik also became a popular filming location known for series such as Game of Thrones.
Auto Europe has partners at the airport and downtown, so you can pick up your car at the place most convenient for you. On top of that, you can also choose to book one of our luxury vehicles from the premium cars fleet in Dubrovnik. For additional peace of mind, why not check out our Dubrovnik car hire reviews and our Croatia car hire reviews sections to see what others have to say about Auto Europe's excellent range of car hire options in the city. Contact our reservation agents on +44 123 3225 114 for more information or to place a booking.
For more information on renting a vehicle in Dubrovnik, click on the car hire related topics listed below:
---
Where to pick up a car hire in Dubrovnik
Collecting your car rental in Dubrovnik is easy and straight-forward. Having partnered with many car rental suppliers, means that customers can benefit from great rates, regular promotions and numerous freebies, such as; GPS included and free additional drivers. Our service will not only save you money, but will help you find the best quote in the quickest time. With convenient locations across the globe, we also have a large fleet of cars to choose from. From a Compact car category, to a Economy or a large SUV - we're sure to have the right vehicle for you. Hiring a car in Dubrovnik is easy, with collection points at Dubrovnik International Airport.
Utilise our website to see where all our locations are throughout Croatia at popular destinations such as Zadar. All you have to do is enter your desired location and dates, then all the available suppliers for that location and dates will be displayed. If you are under the age of 26, it is important to also enter your age. This will allow us to show all the suppliers that are willing to hire a car to younger age drivers. Your results can further be filter by car type, engine type, suppliers and others. Everything has been designed to make sure all our customers find the best rent a car deals for Dubrovnik.
Dubrovnik Airport
Also referred to as Cilipi Airport, Dubrovnik International Airport is located just 10 miles from the city centre. Although it has the longest runway in the country, it is only the third-busiest in Croatia. Dating back to 1962, the old airport building was demolished to make way for the new modern and improved terminal. Domestic and International destinations are offered on a seasonal basis out of this airport. Some popular destinations include, Athens, Amsterdam, London, Riga, Tel Aviv and Doha. Popular airlines present include, TUI Airways, British Airways, Air France, Iberia and Easyjet. Car hire desks are located in the arrivals hall, with a designated car rental centre present in the airport car park. Here you'll also find more car rental desks.
Dubrovnik International Airport (DBV)
Website: Dubrovnik Airport
Address: Dobrota24, 20213, Cilipi, Croatia
Telephone: +385 20 773 100/377/333
---
Book with the best car hire suppliers in Dubrovnik
On our website you'll easily find the ideal quotation for your budget. In addition, you'll also be presented with special deals and promotions. Make hiring a vehicle as stress-free and easy as possible and let our trained reservation agents help. Our award-winning customer service agents are available to answer any concerns you may have, find the best rate, and to save you time and money when you rent a car in Dubrovnik.
As a popular pick-up point for Dubrovnik, you can expect to find all the most popular car rental suppliers present, from Avant to Alamo and Oryx, you'll be spoilt for choice. To see what suppliers are available, enter your desired dates into our website to view all the available suppliers for those dates. Why not consider a one-way car hire, in which for a small fee you can pick-up your car in Dubrovnik and drop it off at another location, for example, in Rijeka.
For more information about car hire companies in Dubrovnik, contact one of our reservation agents by phone or email. This can be anything from their rental policies, to opening hours – contact us today.
---
Frequently asked questions about renting a car in Dubrovnik
We have put together a list of the most asked questions from customers who have considered hiring a car in Dubrovnik. If after having viewed these, you still have concerns of questions, please get in contact with one of our fully trained reservation agents. Many have local knowledge of Croatia and will be able to assist you with general knowledge on anything from age requirements to fuel policies and more.
---
Yes - you will require a credit card for renting a car in Dubrovnik. The credit card must be under the main driver's name and contain enough funds for a deposit to be held on it. Suppliers will not release the vehicle unless this credit card is provided. The deposit will be released back onto your credit card once the car has been returned in the same condition as when it left. It is therefore important to inspect the car during collection and note anything of concern on the pick-up form. Make sure that upon your return a staff member of the supplier company also inspections the cars condition.
Some suppliers may require more than one credit card to be provided, for example, when hiring luxury cars. All major credit cards are accepted including Mastercard, Visa and Diners. More information can be viewed under "Supplier Payment Policy Information", under "Rate Details" during your booking. Debit cards are not accepted by suppliers as form of holding deposits.
When hiring a car in Dubrovnik it is important that you take into consideration all available car hire coverage options for the country. All base rates displayed on our website come with the minimum legal required coverage for Croatia. The rate includes Liability Insurance, Theft Protection (TP) & Collision Damage Waiver (CDW) with or without excess. The excess amount is determined by the car hire supplier. It is important to note that CDW does not cover certain parts of the car. This includes damage to roof, engine, locks, car interior, undercarriage, tyres, glass, external mirrors and loss or damage to car keys.
Due to this, we recommend taking the Full Protection Cover for a small additional cost. This cover will provide coverage for all of above – vehicle roof, misfuelling, mirrors, glass, wheels, loss and damage to car keys, any administration costs and towing. The cost will vary depending on the vehicle type, location, dates and duration of rental. Further information on CDW and TP deductibles, and Liability Insurance, can be found during the booking process at "Additional Information", under "Rate Details". This information is also contained in your car rental voucher terms and conditions.
Please note that at location, car hire suppliers will try to sell you additional insurances. These are optional and for the most part if you already have Full Protection Cover, you should be covered already. Auto Europe does no profit from any insurance sold locally nor do we refund any insurances afterwards even if deemed unnecessary. Local insurances include, Personal Effects Coverage, Super CDW, Personal Accident Insurance, Seguro Relax Insurance, Road Assistance and more.
You should take care when driving your cheap car rental in Dubrovnik due to the city's many narrow streets and tight turns. As in many cities in Croatia, central zones can become congested especially during rush hour. Traffic can also build up at major intersections and around popular attractions. Apart from rush hour, traffic is light during the daytime. If you haven't driven in Croatia before, we recommend reading our road rules and regulations section to avoid any unexpected surprises.
Finding a parking spot for your low cost car rental in Dubrovnik can be frustrating during the high season. Parking is as difficult here as it is in every old town. Don't forget that the Old Town is a car-free area, so it is forbidden to enter. Parking areas are divided into four zones, zone 0, zone 1, zone 2 and zone 3, and depending on which zone you park in the price per hour is higher or lower. Parking is charged in Zone 0 all day, every day; Zone 1 every day from 6 am to 10 pm; Zone 2 every day from 6am to 2am; and Zone 3 all day, every day. Free parking is still an option for people on a budget. In Babin Kuk town district you can park for free and from there take the bus into the old town.
You must buy a parking ticket and display it on the windscreen of the car. Make sure you have change or you can buy your parking tickets in advance from corner shops, newsagents or even hotel receptions. If you have purchased a Croatian phone number you can also pay your tickets using your phone by sending a text message with the licence plate for a different number, according to the zone you've parked in. If you park either in the wrong place or fail to buy a ticket, your car can be towed and a fine will be payable.
There are several reasonably priced public parking garages around Dubrovnik. A multi-story car park is located in Ilijina Glavica Street just a 10 minute walk from the centre, and even during summer spaces are normally available. If you arrive in town early in the morning, you might be lucky enough to find a place in Gruz Port, which is close to all the local public transport services.
Yes – although tolls are found only on the motorways. The amount paid is determined by the vehicle type, with the cost displayed as you pull into the toll booth. Payment can be in Euros or Kunas, in cash or by bank card. Some toll booths are reserved for the national electronic system - this is a device that is fitted to many cars. Note that tolls can also be found at some bridges and tunnels. Any unpaid tolls will be charged to the vehicle company and forwarded onto you. This will normally incur an additional administration fee.
Yes – however, both the supplier and Auto Europe must know of your desire to do so before your rental commences. All available suppliers provide this service, but a green card must be purchased, with a cross-border fee being added. Generally a fee of £42 is charged by the supplier for a green card. This amount may vary between suppliers. All the countries you wish to drive into must be written on this green card, with a seven day notice. For more information look at "General Terms", under "Inclusive Package" upon clicking "Rate Details". You may also find more information on your car voucher terms and conditions.
Yes – however, both the suppliers and Auto Europe must be notified of your desire to do so. Rental cars are permitted onto ferries but not to travel internationally. For example, you may not catch a ferry to Italy. Some suppliers may restrict your ability to utilise a ferry between certain times of the year, whilst others may impose an additional fee for this privilege. More information can be found on our website at "General Terms", under "Inclusive Packages" upon clicking "Rate Details". This information is also presented on your car rental vouchers terms and conditions.
---
Dubrovnik Travel Guide
Dubrovnik is a Croatian city full of culture, history and entertaining places to view. It has beautiful medieval architecture, quaint coffee houses and traditional restaurants. With mesmerising views and a warm sea, Dubrovnik attracts thousands of visitors per year. In the city you'll find plenty of museums, monuments, points-of-interest and tourist attractions. Heading out of the city, you'll come across pretty landscapes, lush forests and mountainous regions full of local wildlife. The following guide will help you to make the most of your visit to Dubrovnik.
Best day trips with my car rental in Dubrovnik
With a car hire from Dubrovnik you can discover Croatia's majestic and enchanting coast. From mountainous regions to wonderful sandy beaches and coves, Croatia is a country rich in beautiful landscapes. Enjoy vibrant Makarska, or just stay around Dubrovnik and enjoy its surrounding natural beauty. Below are some of the best day-trips that you can make on your visit.
Cavtat: This idyllic seaside town offers you the best seafood, beaches and sunsets imaginable, just a 30-minute drive from Dubrovnik. Don't miss the chance to see Rector's Palace and St Nicholas Church before your departure. The charming Old Town is filled with narrow cobbled street and old stone buildings capped with red-tiled roofs. Outdoors activities are also popular, like swimming, stand-up paddle-boarding, kayaking and biking.
Mostar: By crossing the border to Bosnia-Herzegovina, you'll reach Mostar just 81 miles from Dubrovnik. The most iconic landmark is Stari Most, a fairy-tale arched bridge built in 1566, while the Mosque of Mostar is another amazing building with a thrilling past to discover. Don't forget to confirm if your car rental supplier allows cross-border travel by contacting one of Auto Europe's reservation specialists.
Kotor: This fortified town is another of Eastern Europe's hidden gems. It lies between the Bay of Kotor and the mountains behind the town, making it incredibly photogenic for panoramic shots. You can visit Kotor Cathedral, the Maritime Museum and the Cats Museum dedicated to our feline friends. We suggest that you take a stroll around this lovely place and allow yourself to fall in love with it.
Split: Located just 143 miles from Dubrovnik, you cannot miss the vibrant city of Split! With its perfect setting between the mountains and the sea, it is the second-largest city in Croatia and was built around the imposing 1700-year-old Diocletian's Palace. Nowadays apartments, restaurants and shops reside within the ancient walls, creating a living museum. The UNESCO-classified Old Town is pedestrian-only and you can admire the Cathedral of St Domnius, Temple of Jupiter and the impressive palace gates. We strongly urge you to travel to the majestic Marjan Forest Park and its Stairway! Here you'll find hiking trails with the best views of the city and sea.
What to do in Dubrovnik
Everyone travelling to Dubrovnik should explore every nook of the city's world-famous walls and its Old Town. Also well worth a visit is its plethora of churches, monasteries and different monuments, each telling a compelling story. Below you can find some of the most impressive sights in Dubrovnik to visit. If you're considering hiring a cheap car in Dubrovnik, you may find some suppliers offering freebies, such as; complimentary GPS device or free additional driver.
City Walls: The first thing you'll see upon arriving at Dubrovnik from the plane is the city walls. They were built and rebuilt in the 13th, 14th and 15th centuries as the Turkish threatened to invade. Now that this threat no longer exists, the wall has become a tourist favourite with its breath-taking views. It will take you an hour or two to walk the full circuit along the battlements, with short stops for superb panoramas and the occasional coffee stop. There are three starting points for the walk: Pile Gate, Fort St Johns and Fort St Luke. The ticket is also valid for Lovrijenac Fortress on the same day. If you're a Game of Thrones fan, you will surely recognise some of the sets from the series.


Old Town: The Old Town is one of the best-preserved medieval cities in the world. Full of cobbled streets, baroque churches, tiny alleyways and quirky shops, you will find other top attractions such as the Franciscan Monastery, Rector's Palace and Dubrovnik Cathedral located here. The Old Town is compact and easy to walk with several restaurants providing the perfect spot for a nice lunch before you head off to see more awe-inspiring sights.


Dubrovnik Cathedral: This building was largely destroyed by the 1667 earthquake and was rebuilt by the architect Andrea Bufalini of Urbino. Above the main altar, there's a triptych of the Ascension of Mary by the painter Titian from 1550, as well as several works by Croatian and Italian artists from the same era. Precious liturgical items are stored in the treasury dating from the 11th to the 18th century, including the gold-plated bones of St Blaise.


Cable Car: The original cable-car was closed in 1991 but started operating again in 2010 during the Summer Festival. This cable-car will take you up the mountain and coming down you'll see some amazing views of the southern Dalmatian coast, with a 30-minute walk down to outside of the Old Town. At the top, you can enjoy the views whilst enjoying some cake and wine or other delicacies at the restaurant and bar. On a clear day you can see for up to 37 miles, which is the reason the Imperial Fortress was built right next to it in the early 19th century.


Lokrum Island: Catching a ferry from the port to this island located a short 10-minute ride away brings you to a small paradise. The island is covered with deep pine forest with walking trails and an old monastery that also operates as a restaurant during the summer. Here you can also wander through the lush green botanical gardens in the company of its resident peacocks and rabbits before cooling down in one of the many swimming areas this island has to offer. This island is a must for Game of Thrones fans because it served as the city of Qarth and its cloister of the Benedictine Monastery served as another popular filming location.


Game of Thrones Tour: Dubrovnik was a prominent film location for Game of Thrones, with the city being the setting for King's Landing, the capital of the Seven Kingdoms. The Old Town is full of film sets, starting with the Pile Gate entrance. The setting for King's Landing harbour is visible from Pile Harbour to Pile Gate. Dubrovnik West Pier is the stone dock where Sansa and Shar are watching the ships at Blackwater Bay, as well as the most iconic scene from season 2 where the gold cloaks were ordered to murder all of King Robert Baratheon's bastard children. Fort Lovrijenac is also known for several major scenes and is instantly recognisable as the Red Keep in King's Landing. Many of the sea wall shots for King's Landing were made from Fort Bokar at the city's walls on account of the stunning views. The House of the Undying in Qarth when Daenerys Targaryen searches for the entrance in the walls in pursuit of her stolen dragons was shot at the imposing Minceta Tower.
---
Useful links