Car hire in Zadar – Gateway to the Dalmatian Coast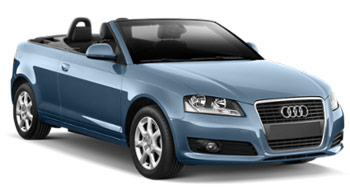 Gateway to a region rich in history and natural beauty, Zadar remains one of the lesser-known jewels in Croatia's glittering tourism crown. Nestling in the shadows of the imposing Velebit mountain range, this charming, once-Italianate seaside city on the country's unspoilt Dalmatian Coast is of Roman origin, but today is equally blessed with a uniquely contemporary, cosmopolitan atmosphere. Zadar's ancient Historic Quarter also proudly ranks as one of Europe's oldest continuously-inhabited residential areas.
Modern attractions like the Sea Organ (a giant musical instrument operated by the movement of the waves) and the Greeting to the Sun (an amazing solar-powered light show) have applied impressive impetus to the city's gradual rise in popularity. And it was none other than the renowned film-maker, Sir Alfred Hitchock himself, who declared that Zadar had 'the most beautiful sunset in the world' whilst holidaying there with his family in the 1960s.
Zadar is equally famous for its historic buildings, many of them of Roman, Byzantine or Venetian origin, including the magnificent Church of St Donatus, a masterpiece of 9th-century architecture. Additionally, you won't want to miss the unique collection of religious artefacts and Venetian art on display at the Treasury, nor the fine depiction of how Zadar would have looked at the time of Christ at the nearby Archaeological Museum.
You can do many things with a car hire in Zadar, such as explore the wider northern Dalmatian region, stopping at some of the excellent restaurants and quaint little fishing villages en route. You can reach hidden coves harbouring fine sandy beaches where - outside the peak months of July and August - you'll probably have the entire place to yourself! You'll also be able to drive through some of southern Europe's most enchanting national parks, such as Paklenica, Plitvice Lakes and Krka, and swim in natural swimming pools fed by picture-postcard waterfalls.
Discover Zadar and the rest of Croatia's idyllic Adriatic coast with Auto Europe at the cheapest rates, guaranteed. It couldn't be easier to rent a car in Zadar through our state-of-the-art booking engine; you just need to select your dates, favourite supplier and preferred car category and our price comparison chart will appear in a few seconds with the lowest car rental prices on the market. Alternatively, you can call our rental specialists on +441233225114 and they will be more than happy to find you the best deal.
You might also be interested in visiting our fully-updated Zadar car hire reviews page to see the ratings and comments posted by other Auto Europe customers in the city.
For more information on renting a vehicle in Zadar, click on the car hire related topics listed below:
---
Where to pick up a car hire in Zadar
By working with all the world's top car hire providers, Auto Europe can offer you a wide choice of locations in and around Zadar, meaning that you can pick up your vehicle in the city centre and be enjoying a relaxing drive along the beautiful Dalmatian Coast in a few minutes. Besides the many car hire companies operating at Zadar Airport, there are several conveniently-located suppliers' offices located in other parts of the city, most of which are in close proximity to Zadar's top tourist attractions, such as the Roman Forum (still used by the local authorities today) and Zadar Cathedral, among others.
To help you make the right choice, our state-of-the-art booking engine allows you to do an extensive search to find the best vehicle and the most suitable pick-up point for your trip.
Zadar Airport
Located only 8km (5 miles) from the city centre, Zadar Airport first started receiving commercial flights as far back as 1936, and has since grown into Croatia's fourth-busiest international airport with annual passenger movements totalling around 1 million. Today an increasing number of airlines operate mostly seasonal services to and from the airport, including Austrian Airlines, easyJet (London Gatwick), Lufthansa, Ryanair (Dublin, Edinburgh, London Stansted, Manchester and Newcastle), Scandinavian Airlines, Transavia and Vueling, among other.
Picking up your car rental in Zadar is a quick and seamless process, as you'd expect at one of Croatia's largest airports. Many of the world's top car hire companies (such as Europcar, Enterprise, Hertz and Sixt) and several leading local suppliers are represented at the airport with their desks and pick-up points situated in close proximity to the Arrivals Hall. Make sure you have all your documents with you before arriving to pick up your vehicle, including your passport, credit card and car hire voucher.
Zadar Airport (ZAD)
Website: www.zadar-airport.hr
Address: Ulica I/2A, 23222 Zemunik Donji, Croatia
Telephone: +385 23 205 917
---
Book with the best car hire suppliers in Zadar
Auto Europe is a leading international car hire company currently offering a vast selection of convenient pick-up and drop-off locations in 180 different destinations around the world, including Zadar and many other key destinations in Croatia. Thanks to our many years of experience dealing with all the main global and local car rental companies, we can offer you the best standard of service, the cheapest prices on the market and extra perks such as free additional drivers.
Should you require additional information about the car hire companies we work with or their policies, for example their out-of-office pick-up/drop-off hours or any questions regarding age restrictions, our car rental specialists are just a phone call or e-mail away and always very happy to assist you.
---
Frequently asked questions about renting a car in Zadar
This section features the most frequent questions asked by people booking a car hire in Zadar. Scroll down for important tips relating to a wide range of essential car hire topics, such as credit cards, coverage, tolls, traffic and much more. If you need any more information, please call our reservations team on +44 123 3225 114 and they will be happy to help you with your reservation and assist you with your travel itinerary.
---
Yes, when you rent a car in Zadar and other parts of Croatia, it's important to present a credit card in the main driver's name in order to pick up the vehicle. Failing to do so might cause the supplier to cancel the reservation. Local car hire companies use credit cards to hold a deposit, the amount of which is promptly refunded back to the same credit card once the vehicle has been returned undamaged. Please allow for some days to pass once the rental period is finished, and please also make sure that you have enough credit on your card to cover the deposit.
If you are planning to drive a luxury car in Zadar, it is often the case that the supplier may ask for two credit cards instead of just one. Both these cards must be in the main driver's name (note that most major credit cards such as Mastercard, Visa and Diners are accepted excepted American Express which is no longer accepted in Croatia). Further information about credit card types can be accessed by clicking on the blue and white info icon (i) after making a search through the Auto Europe booking engine where all the info you need. Please be aware that the vast majority of car hire companies never accept debit cards, hence the importance of having your credit card with you when you arrive to pick up your car hire in Zadar.
When booking a low-cost car rental in Zadar with Auto Europe, it is very important to consider all the available car hire coverage options that are available to you. All of Auto Europe's published car hire rates include the minimum legal insurance requirements for driving in Croatia, notably Liability Insurance, Theft Protection (TP) with or without excess and Collision Damage Waiver (CDW), also with or without excess. Please note that excess amounts in Croatia are always calculated and charged by each of the individual car hire suppliers in Zadar and elsehwere in the country. Be advised that CDW does not cover damage or loss to car keys, tyres, glass, external mirrors, the vehicle's roof, engine, locks, interior or under-carriage.
Auto Europe offers a very popular product called Full Protection for a very reasonable additional fee, which you can easily opt for at the same time of booking your car hire in Zadar. This will add extra protection for loss or damage to vehicle keys, roof, wheels, glass and mis-fuelling. Additionally, you'll be covered against any local admin fees and towing costs. The price of this exellent product depends on the location, vehicle category and duration of the rental. CDW and TP deductibles and Liability Insurance information can be viewed during the online booking process by clicking on the blue and white info icon (i). The same related information is also clearly stated in your voucher's Terms and Conditions.
It is important to note that extra coverage might be offered to you by the local car hire supplier when you arrive to pick up your car hire in Zadar. This insurance is completely optional and might very well be surplus to your requirements if you have already purchased our Full Protection package, for instance. These options often include Personal Accident Insurance, Personal Effects Coverage, Super CDW, Seguro Relax Insurance and Road Assistance, among others. We stress that these products are optional and Auto Europe does not receive any of the payment charged by the local car hire supplier for additional coverage. Nor do we refund any locally-purchased insurance following the rental period – even if it is deemed unnecessary.
The traffic in Zadar can sometimes be a little problematic, especially during the peaks holiday season. The rush-hour is generally from 7am until 10am and again from 5.30pm until 7.30pm on weekdays. Expect a lot more road traffic during the months of July and August when the schools are closed and many locals and tourists head for the beaches. Within the city's walls you will come across slow moving traffic, so expect some hold-ups. Some of the toads can also get congested around the main district hospital and the Ul. Ante Starcevica thoroughfare, as well as the areas around Put Murvice and Ul. Dr. Franje Tudmana. Please consult our Croatia Driving Guide for details on getting around Zadar and other parts of the country by car.
Expect to find parking spaces within the old city limits to be hard to come by. Many roads are pedestrianised especially within the old city walls and thus you will only find car parking opportunities along the actual wall leading up to the cruise terminal. There are only a few car parks located within the city centre itself. Of these, the main ones are located at Parking Zadar, Ul. Petra Svacica 5; Parking Zadar, Obala Kralja Tomislava and Parking Cortes on Ul. Mihovila Pavlinovica 14. Parking is metered and can also be paid using your mobile phone through the appropriate app.
Yes. All Croatian motorways are designated toll roads. The amount is paid at the respective booth with the amount displayed as you pull up. Charges can be paid in euros or kunas (the local currency) by cash or credit card, with some lanes reserved for vehicles fitted with an electronic toll collection device. Please note that the amount you pay is determined by the type of vehicle you are driving. Along with motorways, some bridges and tunnels also operate a toll system to allow vehicles access.
Some of the most important tolls to be aware of when driving in Croatia include the E59 and E70 motorways which link Zagreb (the capital) with oher parts of the country. For further information on Croatian motorways and their respective charges, please visit the Croatian Motorways website. Please note that it is solely the driver's responsibility to pay any tolls incurred during the rental period. Any overdue tolls will be sent to the car hire supplier which, in turn, will be forward to the person whose name is on the rental contract, in addition to any fines and handling fees that might apply.
Yes. Travel to the neighbouring countries of Bosnia-Herzegovina and Montenegro is permitted by some of the car hire suppliers in Zadar. Drivers must first purchase a green card before driving across the border (please note that an additional cross-border fee might also apply).
Yes. Travel on many of the local ferries is usually permitted. For instance, two of the main local car rental suppliers - Active and Air Rent a Car - declare that ferry transport is allowed on payment of an additional fee. As is always the case in these situations, it is very important that the client notifies both Auto Europe and the supplier about their intention to take the vehicle on the ferry in order to obtain written authorisation prior to boarding the ferry.
---
Zadar Travel Guide
Zadar is a burgeoning tourist destination, particularly during the summer months. However, with its temperate climate, the whole of the Dalmatian Coast is an excellent place to visit with a car hire in Zadar at any time of the year, even during winter.
Best day trips with my car rental in Zadar
With Zadar as your base, you can easily head off on a day-trip and explore more of what wonderful Croatia has to offer. For example you can drive to Split (2 hours), Dubrovnik (4 hours) in the south and Pula (4 hours) in the north. Another option is to catch the ferry to Ancona in Italy and savour some world-famous Italian hospitality and cuisine. Confirm with your car hire provider beforehand to make sure you are allowed to take the car out of Croatia. With its prime seaside location midway down Croatia's picturesque Adriatic Coast, Zadar is the perfect base from which to immerse yourself in the local history and enjoy some of the spectacular landscapes to be seen just a few miles inland. For travellers feeling a little bit more adventurous, it is also possible to pick up a car in Zadar and drop it off somewhere else with a one-way car hire, allowing for extra freedom and flexibility.
Plitvice Lakes National Park
Croatia has an abundance of beautiful countryside to explore and a day spent in the Plitvice Lakes National Park is difficult to match. This national park can be easily reached from Zadar. Full of lakes and mesmerising waterfalls, you can explore every inch of this wonderful forest on a guided tour. Ideal if you love nature, your host will guide you through the various flora, fauna and local wildlife.
Zadar Sailing Trip
Once you have fully explored the city, consider travelling out on the open water with a day-trip sailing adventure from Zadar. Hop between islands, each with their own unique characteristics, awesome sandy beaches and clear blue waters. During your trip you can either have a lazy day out on the deck, do some fishing, snorkelling and even swim in the Adriatic. This round-trip will also allow you to view lots of wildlife and historical sites from a different prospective.
Ancona (Italy)
Taking around 6 hours, you can board a ferry from Zadar to Ancona in Italy for the one of the best travel experiences in the region. If you don't want to be rushed, it will probably take you a little longer than a day-trip, but it is highly recommended. Visiting Italy is always a great choice and Ancona will never disappoint you. Along with great Italian dishes, Ancona also has many other tourist attractions, historical monuments, pristine beaches and a lively city centre.
Dugi Otok Island
In the heart of the Zadar Archipelago lies Dugi Otok, a beautiful island covering 124 square-kilometres and offering some of the best beaches on the Dalmatian Coast. A popular holiday hideaway since Roman times, the island has many interesting places to explore, including the fishing village of Bozava notable for its 10th-century Church of St Nicholas.
What to do in Zadar
From the Roman Forum to the Paseo Maritimo and Museum of Ancient Glass, the city of Zadar has so much to do within its boundaries. You can opt to explore the old town on foot, kayak along its coastline or jump from a plane to get a wonderful birds-eye view of the Dalmatian Coast. The adventure doesn't just stop there. Along with its numerous lively restaurants, bars, coffee houses and clubs, Zadar has an astonishing number of museums, monuments, historical buildings and tourist attractions to explore. Here's a selection of our top five things to see and do whilst visiting this rich maritime Croatian city;
Archaeological Museum: This small but well organised museum is the second oldest in Croatia, being founded as far back as 1832. The museum focuses on local history and is dedicated to Zadar and the nearby islands. Exhibition themes include an underwater archaeological section, plus areas focusing on pre-historic, medieval and ancient Zadar. The museum also has a collection of Nin artefacts on display.


Rector's Palace: This charismatic 13th century palace is located in the Zadar peninsula and is one of the city's iconic buildings. It has undergone a recent renovation and now features exhibitions, special events, a video gallery, concerts and multimedia sections. The palace also provides ample museum space for regular displays.


Narodni Trg: The People's Square (Narodni Trg) has been the centre of Zadar public life since its construction in the 16th century. Its key features include the old City Guardhouse (Gradska Straza) built in the mid-1500s and the Renaissance City Loggia (Gradska Loza) whichh was built in 1565 and these days mostly functions as a public art gallery.


Museum of Ancient Glass: Located in the exquisite 19th-century Cosmacendi Palace near the main waterfront area, the excellent Museum of Ancient Glass boasts one of Europe's largest collections of antique glass artifacts. Highlights include many rare Roman jars, goblets and vials unearthed during a series of archaeological digs in the local environs.


Roman Forum: Constructed between 1 and 3 AD, the ancient Roman Forum features the remains of several public buildings, paving stones and a a well-preserved Corinthian column. Measuring 90 metres long and 45 metres wide, the ruins lie in very close proximity to many of the city's other key attractions, including the 9th-century Church of St Donatus.
---
Useful links