Car Hire in Croatia – Pearl of the Adriatic!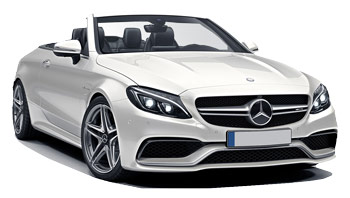 Located in southeast Europe, Croatia is an exquisite place to visit and explore. Often referred to as the Pearl of the Adriatic, Croatia is bordered by Slovenia, Hungary, Bosnia & Herzegovina, Montenegro and Serbia. Its capital Zagreb is a wonderful city to holiday in, with plenty of monuments, museums and an abundance of entertainment on offer. Towards the south, near Dubrovnik the land is divided from the Croatian mainland by a small coastline that actually belongs to Bosnia & Herzegovina.
Croatia's position has contributed to the melting pot of cultures and influences you see today. Western and eastern civilisations have combined to create a country full of wonder and intrigue, and a great place to explore with your car hire in Croatia. The second largest city in Croatia is Split, located on the Adriatic shoreline, Split is a great place to set off from, especially if you're planning to explore many of Croatia's Adriatic Islands.
With over 60 year's car hire industry experience, Auto Europe provides competitive quotations across the globe. Having partnered with leading international, national and local car hire suppliers means we are able to provide you a large fleet of vehicles to choose from, at varying locations across Croatia. Along with car hire, we also hire out luxury cars, motorhomes and provide a transfer service. Either utilise our online booking engine to place a reservation or call one of our dedicated reservation agents on +44 123 332 5114. Consult our car hire reviews in Croatia to find out what previous clients have thought of our service.
For more information on renting a vehicle in Croatia, click on the car hire related topics listed below:
Where to Pick up a Car Hire in Croatia
As one of Europe's popular destinations, we are able to provide pick-up and drop-off locations throughout the country. Generally, offices are located in city centres, train stations and at major international airports - the city of Pula for example, as an extremely popular location in which to collect your car rental in Croatia. Porec is also a popular option for those who visit Croatia. World renowned suppliers such as Herts, Alamo and Firefly, to smaller ones such as Active and Carwiz, are all available through us.
Upon arriving, head towards the car hire supplier office to collect your car. Make sure that you have all the required documentation ready, including, a valid driving licence, rental voucher, credit card, identification and if required an international driving permit. The credit card must be in the main driver's name, and contain enough funds for a deposit to be held. That of which, shall be released back onto your card once you return the vehicle in the same condition as it left. It is important that you check the vehicle for any damage before you leave and when you return. Carefully read the terms and conditions, paying attention to any restrictions and the supplier fuel policy.
Compare Car Hire Rates at the Most Popular Airport and Rail Stations in Croatia
Zagreb Train Station
Rijeka Train Station
Book with the Best Car Hire Suppliers in Croatia
Auto Europe currently provides car hire service across 24,000 worldwide locations. Through our partners we are available throughout Croatia, in multiple key cities such as Zadar. Partnering with local and internationally renowned car rental brands, has allowed us to provide competitive quotations with a large selection of cars to choose from – providing you the best rent a car in Croatia. In addition, the ability to cancel your booking free-of-charge up to 48 hours before pick-up is a key benefit many of our customer's appreciate.
Through our website we aim to provide total transparency throughout the whole booking process. From terms and conditions to fuel policies and local fees, we aim to keep you fully informed every step of the way so that your get the best car hire deals in Croatia. The following are some of the current car rental suppliers on offer in Croatia.
---
Frequently Asked Questions about Renting a Car in Croatia
Following are the most commonly asked questions from our customers who hire in Croatia. Our experience and local know-how will insure that your rental experience is a pleasant and secure as possible. Regardless of where in Croatia you'll be visiting, be it Rijeka or Makarska, we're here to get you on the road as quickly and safely as possible – helping you to maximise your trip in beautiful Croatia. If you have any further questions after having viewed this section, please call our reservation team.
---
You have to be at least 18 years of age to hire a car in Croatia. In addition, you must have also held your driving licence for at least one year. Age requirements vary between suppliers, with some suppliers imposing a Young Driver Fee. Suppliers charge their fees differently, thus some suppliers may charge you less than others. Some suppliers may charge this fee to anyone under the age of 21, others might enforce this fee to anyone under 26. Ultimately it is important to compare each suppliers age limits, restrictions and charges, especially if this is your first car hire.
Always enter the age of the primary driver into our website by unticking the box corresponding to "Driver Age 26-69". Your search results will then only display suppliers that are willing to rent their vehicles to that age group – making you fully aware of any fees and restrictions. It is still important to check your bookings Terms & Conditions to make sure that you comply with the age limits. During the reservation results, to check the applicable fees, click "Rate Details". This information will also be contained in your voucher's terms and conditions.
Yes, this is known as a one-way car rental. With this option you are able to collect your car in one location and leave it in another once your rental has ended. Often a fee will be charged by the local supplier, but nevertheless, this is an extremely popular option and a great way to explore Croatia. The applicable fee, without VAT, can be viewed during the online booking process, under "Car Rate". One-way fees are paid directly to the local car hire supplier and thus Auto Europe displays these fees for informational purposes only. Fees are set by individual suppliers and often vary between them. Locations, dates and car types can all determine the amount a supplier may charge.
If you are planning to travel to other countries, then please note that cars rented in Croatia are prohibited from travelling to certain countries. In general, vehicles are allowed to travel to Western Europe, but Eastern Europe might be more problematic. If you are hiring a luxury car, then due to insurance restrictions these cars may not travel to certain countries. Ultimately, it is important that you note all the countries you wish to visit during the online booking process. Auto Europe will then liaise with the supplier and confirm whether or not you have authorisation. In addition, to letting you know if any restrictions apply, a daily fee may be applied by the local supplier.
You can view any applicable restrictions and fees under "General Terms" located in "Rate Details", under "Inclusive Package". The same information will also be contained in your Voucher's Terms and Conditions.
Yes, when you rent a car in Croatia a credit card in the main driver's name must be provided during collection to be able to hire the car. If you fail to provide this the supplier can refuse the hire and you may lose your money. The credit card is used by the supplier to hold a deposit. The amount will be refunded back onto the same credit card once you return the vehicle in the same condition as when it left. Please allow some days for the refund to be processed. It is important that you make sure that you have enough funds on your credit card to cover the deposit amount.
When you reserve a luxury car, it is often the case that a supplier may ask for two credit cards instead of one. Both these cards must be under the main driver's name. In general suppliers accept all major credit cards, including Mastercard, Visa and Diners – American Express is no longer accepted when renting in Croatia. Further information in regards to the accepted credit card types can be found under "Supplier Payment Policy Information", under "Rate Details" during your online booking. Local suppliers do not accept debit cards; therefore a credit card is mandatory.
Driving in Croatia is similar to any other European country, with many road rules and regulations being the same. Generally, Croatian roads are well-maintained and secure, with numerous improvements being made throughout the years on its motorway network. When driving in Croatia always drive on the right-hand side and overtake only on the left. Cars entering a roundabout have right of way, as do school buses that are pulling out.
It is illegal to use a mobile phone without a hands-free kit whilst driving. Children must also travel using an adequate child car seat. In addition, it is mandatory for everyone in the vehicle to wear a seatbelt. Vehicle registration, insurance documents and your driving licence must be within your possession at all times whilst driving. Vehicle related documents are normally found within the glove compartment of the vehicle. Drink driving is illegal with a limit of no more than 0.5g/l of blood alcohol level.
If you run into trouble with your car, you have an accident, breakdown or run out of petrol, then don't worry. Make sure everyone is wearing the hi-viz jackets and place out the warning triangle. Petrol stations are open from 06:00 until 20:00, with many city petrol stations being open 24 hours, if petrol is your main problem. If involved in an accident or you need roadside assistance, then please call your supplier and Auto Europe to inform us.
All Croatian motorways are designated toll roads. Tolls are paid at the respective toll booths with the amount displayed as you pull in. Charges can be paid in Euros or Kunas by cash or cards, with some lanes reserved for an Electronic Toll Collection Device. The amount is determined by the vehicle type. Along with motorways, some bridges and tunnels also operate a toll system upon crossing.
Tolls of note include the E59 and E70 motorways, which link to Zagreb. For further information on Croatian Motorways and charges please visit the Croatian Motorways website. Please note that it is solely the driver's responsibility to pay all tolls. Any overdue tolls will be sent to the car hire supplier which will in turn forward it to you, plus any additional handling fees.
When booking a car rental in Croatia it is important to consider all available car hire coverage options. All displayed car hire quotes include the minimum legal requirement of insurance coverage for driving in Croatia. This includes Liability Insurance, Theft Protection (TP) with or without excess and Collision Damage Waiver (CDW) with or without excess. Excess amounts are set by and depend on the individual car hire supplier. CDW does not cover damage or loss to car keys, tyres, glass, external mirrors, vehicle roof, engine, locks, and vehicle interior or undercarriage.
Auto Europe offers a Full Protection cover at an additional cost when booking a car hire in Croatia. This will add extra protection for loss or damage to vehicle keys, roof, wheels, glass and misfuelling. In addition it will also cover you against any administration and towing fees. Cost will vary and is dependent on location, vehicle type and duration of rental. CDW and TP deductibles and Liability Insurance information can be viewed during the online booking process in "Additional Information" under "Rate Details" - information of which is also contained in your voucher's Terms and Conditions.
It is important to note that further insurances may be offered directly by the car hire supplier locally during pick-up. This insurance is optional and if you have already purchased the full protection, it more than likely won't be needed for renting a car in Croatia. These optional insurances can include Personal Accident Insurance, Personal Effects Coverage, Super CDW, Seguro Relax Insurance, Road Assistance and many more. We stress that these are optional and Auto Europe does not collect any funds through these. Nor do we refund any locally purchased insurance afterwards – even if deemed unnecessary.
Yes, a valid full UK driving licence is presently accepted when you rent a car in Croatia. The driver must have held the licence for at least two years. Licences from Great Britain, excluding Northern Ireland, must provide a DVLA check as proof of any endorsements. You may do this by either printing out your endorsements 21 days prior to pick-up, or providing a code from the DVLA website. You'll find more information on our DVLA changes section.
It is also important to note that due to Brexit, UK driving licences may end up requiring an International Driving Permit (IDP) to drive in Croatia. The IDP must be accompanied by your UK driving licence in order for it to be valid. You may also want to request the IDP well in advance of your reservation date.
Yes, you are able to add an additional driver to your booking in Croatia. Some car hire suppliers include this in the initial quotation, whilst others may charge a daily rate for the service. Auto Europe also offers free additional drivers at selected destinations during the booking process. Regardless, any additional drivers must be noted on the booking, and provide a valid full driving licence, an endorsement check code, a valid ID or passport and an International Driving Permit, if required.
All additional drivers must be noted on the reservation voucher during the booking process by informing us and the relevant car hire supplier. Failure to do so may invalidate your insurance coverage and make you liable for any loss or damage to the vehicle. It is also illegal to drive without adequate insurance coverage. You may find further information under "Driver Information", upon clicking on "Rate Details" during the booking process. Details are also included on your booking voucher.
Yes, hire cars in Croatia are permitted on local ferries, although fees may apply and vary between suppliers. International ferry travel, for example, to neighbouring Italy, is prohibited. You must notify us and the supplier of your wish to travel on a ferry beforehand. Further information can be found in "General Terms", under "Inclusive Package" upon clicking "Rate Details". Details are also included on your booking voucher. We also recommend booking your ferry tickets in advance, as often these sell out quickly.
No, you may enter both countries providing that they are included in your green card. The green card will be provided to you during pick-up by the car hire supplier. A fee of around £42 (50€) is charged for the green card by the supplier in question. Amount may vary per supplier. You must note all countries you wish to travel in during your time of booking. Seven days notice is required for processing. Further information can be found in "General Terms", under "Inclusive Package" upon clicking "Rate Details". Details are also included on your booking voucher.
In general if you are visiting Croatia during the winter periods, it is recommended that you have fitted winter equipment to your vehicle. Many car hire suppliers will do this for you and the cost is included in your quotation. It is advised that this be done between the months of November and April.
---
Additional Vehicle Rental Options in Croatia
Through the Auto Europe website you are able to easily compare car hire suppliers and their offers so that you get the best car hire in Croatia. Through our partners we are able to provide a large fleet of vehicles to choose from, at multiple locations throughout Croatia. We are able to provide different vehicle types for every occasion, from Mini car categories to larger Vans, we'll find the perfect vehicle for your holiday plans.
Along with our Mini car category vehicles, our Compact and Economy cars are perfect for city driving. Economical to run, easy to drive and with sufficient room and engine power, you're sure to be fully impressed. If you're planning on driving between cities, then a vehicle from our Large car category could be a better option.
For a detailed breakdown on the advantages and disadvantages of each vehicle type, please visit our Croatia fleet guide.
Luxury Car Hire Croatia - With plenty of glamour inside and out, our luxury vehicles are ideal for making that great first impression. Popular amongst our business users, luxury cars are often chosen by those attending conferences and important meetings. Inside, you'll be greeted by all the latest gadgets and mod-cons, whilst externally; you'll be mesmerized by the vehicles stylish looks.
SUV Hire Croatia - If you're planning to visit more remote places, or to explore some of Croatia's amazing landscape, then an SUV might be a better option. These sturdy vehicles are extremely powerful and robust, making them the perfect option for heading into the wilderness. With seating for up to five people, SUV's also have plenty of room for all your luggage and equipment.
Campervan hire Croatia - A motorhome in Croatia is often a great option if you're looking for the freedom to explore the country to the max. Very popular amongst groups of friends and families, campervans are comfortable, reliable and secure – allowing you to visit and stop wherever you like. Campsites are available throughout Croatia in central areas and tourist hot spots.
---
Useful links