Croatia Car Hire Fleet Options
With its charming interior and long, indented coastline, Croatia is one of central Europe's most fascinating drive-around destinations. A kaleidoscope of timeless old villages, arid landscapes, tall forests and stony uplands, Croatia's best discovered by car, especially since a vast network of tolled motorways has sprung up in recent years, making it much easier to explore this magnificent country on four wheels. From ancient times to the 21st-century, a succession of empires and upheavals left their mark on the Croatian landscape, and driving around you'll see all sorts of contrasting features, from prehistoric piles of stones on hilltops and Venetian walls and towers to British and French fortresses, opulent Austro-Hungarian villas, partisans' refuges and poignant memorials commemorating World War II resistance fighters. Straddling two culinary cultures, Croatia's dining experience is equally varied, from the seafood-dominated coastline dotted with quaint little fishing villages to the schnitzel-and-strudel-based central European styles found further inland. And when you're driving around Croatia, you're bound to stumble upon the occasional religious procession and heavy celebratory feasting that takes place with astonishing frequency throughout the year when the townsfolk pay annual homage to their local patron saint. These allow plenty of opportunities to seize the moment and enjoy an impromptu stopover en route to the larger towns and cities. Explore Croatia under your own steam and travel through stunning scenery with an Auto Europe car hire. We work with all the leading car rental suppliers, enabling us to guarantee the very best prices for our many customers around the world. To take advantage of the full range of vehicles we have on offer, please consult our Croatia fleet guide below to discover the benefits of each Auto Europe car category.
Why opt for a Mini Car Hire in Croatia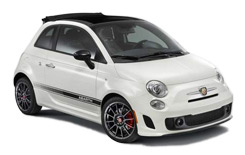 If you're planning to spend time exploring Croatia's larger cities such as the nation's vibrant capital, Zagreb, with its absorbing assortment of museums and cultural attractions, then the conveniently-sized Mini could be the ideal car category for your trip. Besides easily fitting into the tightest of parking spaces, these cars are excellent for navigating through the country's many narrow streets, especially in the older parts of town. These cost-effective cars can fit up to two people complete with their carry-on bags, which makes the Mini car category the perfect choice for city sightseeing in Croatia.
Popular Mini Car Hire Models: Fiat 500, Skoda Citigo (2 Doors), Opel Agila (4 Doors), Toyota Aygo, Seat Mii, Chevrolet Spark and many more.
Why opt for an Economy Car Hire in Croatia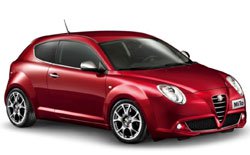 If you are visiting Croatia's larger places, including the fascinating walled city of Dubrovnik (a fairytale city on the idyllic Adriatic coast) and require a bit more comfort and a little extra leg room, then one of our Economy cars is certainly worth considering. These vehicles can fit up to four people with one large suitcase, or two people with the maximum amount of comfort and extra luggage space. With rates only a little higher than the Mini category, our Economy cars offer very good value for money with more space and extra comfort during your journey.
Popular Economy Car Hire Models: Fiat 500, VW Polo, Renault Clio, Ford Fiesta, Seat Ibiza (2 Doors), Opel Corsa and many more.
Why opt for a Compact Car Hire in Croatia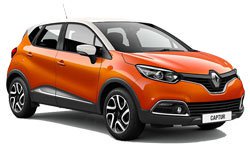 If you are looking to spend a little more money on car hire in Croatia in order to guarantee a greater amount of comfort, our Compact vehicles will most likely be a very good choice. Compact vehicles have room for up to five people, including three pieces of luggage. Besides being the ideal car for driving through the city, they are also fuel-efficient and offer more power for long drives in the countryside, which in Croatia can be quite demanding away from the coastal areas, particularly in the Plitvice Lakes National Park, an enchanting land of lakes, bubbling streams and gushing waterfalls.
Popular Compact Car Hire Models: Toyota Auris, Opel Astra Estate, Kia Rio (4 Doors), Renault Symbol, Mercedes A Class, Opel Astra, VW Golf, Ford C-Max, Audi A3 and many more.
Why opt for an Intermediate-Size Car Hire in Croatia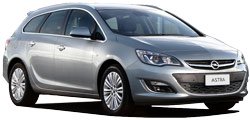 There's something for everyone in Croatia, from the pristine beaches of its long sandy coastline to the countless medieval villages found in the interior, such as Pula at the southern apex of the Istrian peninsula in the south, a town dominated by its 1st-century Roman arena. For families travelling with children, our Intermediate-Size vehicles often prove to be the most popular choice. These vehicles are very comfortable with space for up to five people, two large suitcases and one carry-on piece of luggage. Additionally, they are very versatile, allowing drivers good access to the city, coast and Croatia's vast hinterland, with plenty of room at a very low cost.
Popular Intermediate-Size Car Hire Models: Citroen C4 Picasso, Toyota Corolla, Ford Kuga, Citroen Berlingo, Ford Grand C-Max, Skoda Octavia Estate, VW Touran and many more.
Why opt for a Large-Size Car Hire in Croatia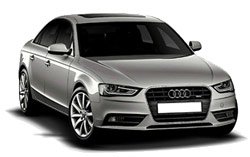 Travelling long distances with the whole family can sometimes get a bit tiresome, despite the fact that Croatia boasts some of the most beautiful the scenery in the whole of Europe, most notably the picture-postcard setting of Zagorie with its medieval castles and bucolic landscapes. With one of our Large cars, you can be sure that the whole family will have plenty of room to relax, stretch their legs and enjoy the stunning vistas. The powerful engine of an Auto Europe large car guarantee a stress-free ride through the Croatian countryside, with enough space for up to five people and all their luggage.
Popular Large-Size Car Hire Models: Audi A4, Ford Galaxy, Mercedes Vito, VW Passat Estate, Toyota RAV 4, Ford Mondeo Estate, Renault Talisman Grandtour and many more.
Why opt for a Luxury/Convertible Car Hire in Croatia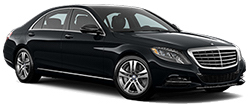 Whether you're visiting Croatia on business or enjoying a romantic honeymoon in one of the country's picturesque seaside towns, such as Rovinj, a very chic place with a well-preserved medieval centre, then why not hire one of our Luxury or Convertible vehicles. It's such a pleasure to cruise across the Croatian countryside in a powerful vehicle with the wide range of modern conveniences you'd expect from an Auto Europe Convertible car. Very often these vehicles are much more reasonably priced than you might think, thanks to our excellent price guarantee. Need we say more?!
Popular Luxury and Convertible Car Hire Models: BMW 5 Series, Jeep Grand Cherokee, Mercedes E Class, BMW 7 Series, Ford Edge, Audi A6 and more.
Why opt for an SUV or Van Hire in Croatia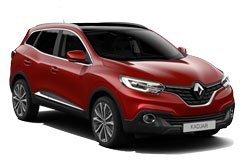 The fact that Croatia offers better value money than many other central European countries means that Auto Europe customers very often extend their trip. Sometimes they feel like getting all their friends together and setting off for somewhere different like Kopacki Rit, a Croatian flood plain of the Danube and Drava rivers (an integral part of a UNESCO biosphere reserve) in one of our 7-12 seater Vans, which are perfect for transporting all types of sport or hiking equipment. For added comfort, why not consider hiring an SUV for maximum security and extra manoeuvrability when on the road, no matter how bumpy the terrain.
Popular SUV or Van Car Hire Models: Nissan Qashqai, Volvo XC90, Renault Captur, Suzuki Jimny 4x4, Opel Vivaro, Ford Tourneo, VW T5 and many more.
We hope that after reading this fleet guide you now feel confident enough to start the booking process. At Auto Europe, we like all our customers to make an informed choice and, as well as enjoying big savings on their car hire, we want them to feel total peace of mind at every stage. So if you have any further questions, please get in touch with our award-winning rental specialists on +441233225114, who will be very happy to talk you through every stage of your booking.