Car hire in Pula - Exploring Northern Croatia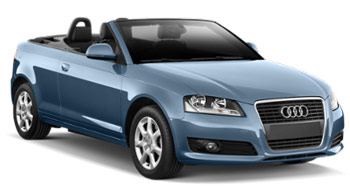 The eighth-largest city in Croatia and the largest city in the Istrian Peninsula, Pula is a major port and industrial centre in western Croatia. It's home to some of the most well-preserved ancient Roman artefacts outside of Italy, as well as the only Roman Amphitheatre in the world with a complete circle wall: the Arena.
Greek legends attribute the foundation of Pula to the Colchians, stating that following their failure to capture Jason after he stole the Golden Fleece and fled on his ship the "Argo", and for fear of repercussions after the death of their king's son, they sailed into the northern Adriatic and ended up settling in a place they called "Polai", meaning "city of refuge".
Although the presence of human life in the area can be dated back one million years ago, Pula only started taking the shape of a city after the Romans conquered the peninsula in 177BC, after which the town was elevated to the colonial rank growing to a population of about 30,000 and becoming a significant Roman port. During this period, the greatest classical monuments in Croatia were built. The most magnificent and better-preserved one is the Arena, the 6th largest Amphitheatre in the world, used for fights and battles of men and animals, was built in the first century AD, during the rule of Emperor Vespasian. The Arena could once hold up over 20,000 spectators, today, however, it can seat close to 5000 people.
The Romans supplied Pula with its advanced sewage systems and an excellent water supply. They also fortified it by building a wall with ten gates, some of which still stand to this day: the triumphal Arch of Sergii, the Gate of Hercules and the Twin Gates. They opened a Forum, which was the commercial, religious and administrative centre of the city and housed temples, two theatres, richly ornamented houses with mosaics and marble and a large cemetery that was mentioned by Dante in his "Divine Comedy". The Forum was surrounded by arcades with reliefs and statues on three sides, and on the northern side by temples. Of those temples, the Temple of Augustus is still completely preserved to the present day.
Walk down to the Market Hall, a centenary building that dates back to 1903. You can find fresh produce such as vegetables and fish from local farmers as well as many pop-up cafes and bakeries, ideal for a nice breakfast before starting to explore the city. At night during the summer, you can go down to the Uljanik Shipyard to see the Lighting Giants, a series of 100-meter-tall cranes illuminated with different coloured lights in an impressive light show that lasts about 15min and can create as many as 16,000 colour combinations that can sometimes be arranged to pay tribute to a national vacation in Pula or pay tribute to an icon.
Since the Istrian peninsula was a part of Italy until 1947, it is still possible to taste the Italian influence in Pula's cuisine. Great gelatos, pasta and pizza can be found in every corner of the city with a Croatian twist. The peninsula is famous for its truffles, housing three different types of black truffles and one of the world's best white truffles. It is possible to go truffle hunting in many estates in Panzin and Buze, north of Pula, where you'll often be accompanied by a truffle hunting dog and the estate owner. In the city, many markets offer truffle-infused products, and restaurants serve dishes made with the famous fungi. Being a major fishing port, Pula offers some excellent seafood and fresh fish every day, as well. Istria is also one of Croatia's most developed wine regions its climate and soil are great for producing delicious wines.
Surrounded by nature, the blue waters of the Adriatic and sprawling countryside, Pula has slowly become a popular summer holiday destination. The long, unspoilt coastline offers numerous deserted beaches, wreck diving to WWI warships and Roman galleys, cliff diving, fishing and dozens of islands to visit.
The best way to see most of the city and its stunning region is a car hire in Pula. Auto Europe has partnered with local and international suppliers in Croatia to bring you the best service and a large choice of vehicle categories. Visit our Pula car hire reviews page to see what other travellers thought of their recent Auto Europe car rental in the city. If you need any help with your booking, please feel free to give our award-winning rental specialists a call on +44 123 3225 114 and they will be happy to find you the best deal.
For more information on renting a vehicle in Pula, click on the car hire related topics listed below:
---
Where to pick up a car hire in Pula
By collaborating with all the world's most prestigious car hire suppliers, we can offer you a wide choice of locations in and around the city, meaning that you can pick up your vehicle in Pula and be on your way in no time. Along with the many car hire reception desks at Pula Airport, there are several offices in and around downtown Pula, such as Train Station which is very centrally located and offers good access to many of the city's main attractions, including the Roman Arena and the Temple of Augustus.
To help you with your choice, make a search in our state-of-the-art booking engine to find the right vehicle and most suitable pick-up point for your needs. You'll also see an interactive map that displays all the available locations for cheap car hire in Pula.
Pula Airport
Located 8 KM from the centre of Pula, Zracna Luka Airport serves well over half a million passengers per year and is the designated alternative airport for some parts of Slovenia and several cities in eastern Italy. Inside the single terminal that serves both domestic and international flights, it is possible to find a couple of café/snack bars, as well as duty-free shop. Due to the good weather and location, in low season, the airport is used for training flights by European airlines. It is served by major airlines that fly from the UK, like British Airways, easyJet, Jet2, TUI Airways and Ryanair. To reach it from Pula, you have to head to Rijeka via "Y" route and follow directions to "Zračna Luka Pula". A wide selection of major international car hire suppliers offer cheap car rental at Pula Airport, such as Europcar and Sixt, which have their offices are situated in the Arrivals area of the main terminal building and their pick-up points in the nearby car park.
Pula Airport (PUY)
Website: Pula Airport
Address: Ližnjan, Valtursko polje 210, 52100, Pula, Croatia
Telephone: +385 52 550 926
Airlines operating at Pula Airport: Dozens of airlines currently fly to and from Pula Airport, including British Airways, Croatia Airlines, easyJet, Edelweiss Air, Eurowings, Lufthansa, Norwegian Air Shuttle, Ryanair, Scandinavian Airlines, Swiss International, Transavia and TUI Airways.
Pula Train Station
First opened in 1876, Pula Train Station is located in a prominent part of the city, in close proximity to the Roman Amphitheatre and other key tourist attractions. Once an important transport facility at the time of the the Austro-Hungarian Empire, it has regular links to cities all over Croatia, including Rijeka, Zagreb, Zadar, Dubrovnik, Ljubljana and Trieste. Pula Train Station is served by a number of top international and local car hire suppliers (including Carwiz), the latter of which has its office a short walk from the main entrance. Please make sure you have all the necessary documents such as your driving licence, voucher, passport etc. before arriving to collect your vehicle.
Pula Train Station
Address: Kolodvorska 5, 52100 Pula
Telephone: +385 52 541982
---
Book with the best car hire suppliers in Pula
As a leader of the car hire industry for nearly seventy years, Auto Europe has established very solid and long-lasting partnerships with the top local, national and international car hire suppliers operating in Pula, chiefly Active, Carwiz, Alamo and Air. Through these many trusted partnerships, we are able to offer our many customers the cheapest rates and the widest fleet of vehicles available on the market. Pair this with our award-winning customer service and you'll find that there's no better solution for anyone looking to rent a car in Pula.
Pula is a busy tourist destination, which means that there's a good choice of car rental suppliers operating in the city. Make a quick search through our booking engine and you'll be able to view all the available suppliers for your chosen dates, with an extensive choice of vehicles to match. If you're a young driver or senior citizen, please consult our Car Hire Age Requirements page for more information, bearing in mind that the rules may vary according to the supplier. It's also worth knowing that our Free Additional Drivers programme is currently running with some suppliers in certain destinations, so start saving money with Auto Europe today!
If you need more information about the terms and conditions of each respective car hire company in Pula, please get in touch with our rental specialists by phone or e-mail.
---
Frequently asked questions about renting a car in Pula
Each part of the rental process can raise a number of questions, especially for younger or less experienced drivers, which is why we have compiled a list of some common points of interest for our customers. Here follow the answers to the some of the most frequent questions our clients ask have when booking a car hire in Pula. If for any reason you cannot find the answer to your question, please contact us and one of our reservation agents will be more than happy to put you on the right road.
---
Yes, when renting a car in Pula it's essential to present a credit card in the main driver's name in order to be able to pick up the vehicle. Failing to do this means that the supplier could refuse to hire you the car and, as a result, your money will be at risk. Car hire companies need your credit card as a means of holding a deposit against the value of the vehicle, which is refunded back onto the same credit card once it has been returned in exactly the same condition as you found it on arrival at the departure point. Please allow some time for the refund to be processed and make sure that you have enough funds on your credit card to cover the amount of the deposit. Drivers booking a luxury or sports car should note that the supplier may ask for two credit cards instead of just one due to the high value of such vehicles, both of which must be in the main driver's name. In general, car hire suppliers will accept all major credit cards, including Mastercard, Visa and Diners, although American Express is no longer accepted when booking a car hire in Pula and elsewhere in Croatia. Full details regarding credit card types etc. can be found in the Supplier Payment Policy Information section, which is accessible by clicking the blue Rate Details button after making a search through the Auto Europe booking engine. Please check out our special page relating to the use of credit cards for car hire for more useful tips and information.
It's very important to consider all the different types of car hire coverage options available before booking your low-cost car hire in Pula. The first thing to take into account is the fact that all our rates include the minimum legally-required amount of insurance coverage, which comprises Liability Insurance, Theft Protection (TP) with or without excess and Collision Damage Waiver (CDW), also with or without excess. Please note that CDW does not cover damage or loss to car keys, tyres, glass, external mirrors, vehicle roof, engine, locks, and vehicle interior or undercarriage and the amount of excess is determoned by each individual car hire supplier, to mention a few things.
For a small extra charge, Auto Europe offers a Full Protection cover for travellers booking a car hire in Pula, which can be easily purchased by clicking the appropriate box before check-out. This add all the extra protection you need for the possible loss or damage to vehicle keys, roof, wheels, glass and misfuelling, as well as any administration and towing fees that might be incurred during your trip. The cost of this very popular cover varies according to the location, vehicle type and duration of your car rental in Pula. CDW and TP deductibles and Liability Insurance information can be viewed during the online booking process in the Additional Information section accessible by clicking the blue Rate Details button (the same info is provided in the voucher's Terms and Conditions once the booking has been confirmed.
It is important to note that further insurances may be offered directly by the car hire supplier locally during pick-up. This insurance is optional and if you have already purchased the full protection, it more than likely won't be needed for renting a car in Croatia. These optional insurances can include Personal Accident Insurance, Personal Effects Coverage, Super CDW, Seguro Relax Insurance, Road Assistance and many more. We stress that these are optional and Auto Europe does not collect any funds through these. Nor do we refund any locally purchased insurance afterwards – even if deemed unnecessary.
Pula's road traffic gets congested during the rush hour and the city tends to be busier in summer months. Driving your cheap car hire in Pula, however, should not bring about any major difficulties. The traffic is on the right-hand side, and you should pay attention to the pedestrian-only zones in the city centre. Pula is the largest city in Istria and is well connected to other cities on the peninsula. The picturesque port towns of Rovinj and Porec are within one hour drive north via the D21 road. The country's capital, Zagreb, is short 3-hour drives away and for amazing beaches and views, don't skip over Zadar and Split. If you are a Game of Thrones fan, Dubrovnik, which is the filming location for King's Landing, is a seven-hour drive away. Take a look at Croatia driving information and learn more about local traffic regulations.
There are many paid on-street parking possibilities for your car rental in Pula. Buy your ticket from a machine and place it behind the windscreen. There are also public and private car parks dotted around Pula which you can use where on-street parking is not available. There is a Garage at Giardini 13, the entrance is on Dobrićeva Street, and the average rate is 15KN/h or 150KN daily. Between the Arena and Riva you'll find the Karolina Parking, with a daily rate of 200KN, and on Kralja Salamona Street 2, the daily rate is also 200KN. You can also use the free parking App: PayDo to pay for your parking faster, cheaper and more conveniently.
All Croatian motorways are designated toll roads, so if you decide to visit any of Croatia's major cities such as Zagreb or Split with your car hire in Pula, then the chances are you will have to pay some tolls, for which you'll need cash or a credit card. Tolls are paid at the respective toll booths with the amount displayed as you pull in. Charges can be paid in euros or kunas (local currency), with some lanes reserved for an Electronic Toll Collection Device. The amount is determined by the vehicle type. Along with motorways, some bridges and tunnels also operate a toll system upon crossing. Tolls of note include the E59 and E70 motorways, which link to Zagreb. For further information on Croatian Motorways and charges please visit the Croatian Motorways website. Please note that it is solely the driver's responsibility to pay all tolls. Any overdue tolls will be sent to the car hire supplier which will in turn forward it to you, plus any additional handling fees.
Yes, but only with some local car hire suppliers, such as Active and Carwiz which allow drivers to take their car hire in Pula on the ferry. Please note that with Active, you must get written authorisation and purchase insurance which is paid locally for each trip on the ferry. With Carwiz, it is always on request and if permitted, subject to an additional fee paid locally. As always, any driver wishing to take their car rental in Pula to one of the nearby islands must always notify both us and the supplier about their intention to take the vehicle on the ferry, for which they will require written authorisation. If no authorisation is given, then the insurance becomes null and void.
---
Pula Travel Guide
Pula is the eighth-largest city in Croatia and a virtually undiscovered jewel of the Adriatic Sea. Take a stroll down its life-filled streets and immerse yourself in centuries of history. If you're looking to broaden your travel experience in the north of Croatia and beyond, why not pick up your vehicle in one place and drop it off in another by taking advantange of one of our one-way car hire offers.
Best day trips with my car rental in Pula
When you rent a car in Pula, you get the freedom to explore not only the city itself but all of the surrounding areas, beaches, natural sites and with Auto Europe you'll always have the best selection of vehicles and the most competitive prices for car hire in Pula at your disposal.
Istrian Peninsula: From Pula, all of the wonders of the Istrian peninsula are just a short drive away with hundreds of unspoiled, deserted beaches and coastal towns where it is possible to find great food and fresh fish. As well as Ucka Nature Park, a vast protected area with several hiking routes that lead to historic sites, canyons and waterfalls.
Brijuni National Park: Brijuni archipelago is one of the most attractive tourist destinations in Croatia. It consists of fourteen small islands off the western coast of Istria that along with the waters surrounding them, were proclaimed a national park in 1983. 6km from Pula, the islands can be reached by boat on a 15min long boat ride from the small village of Fazana, north of Pula. There is a small safari park on the island where animals roam free. There are also several archaeological and cultural sites on the national park, as well as dinosaur footprints which can be traced back to the Cretaceous Period.
Venice: From Pula, it is possible to catch a ferry to Venice, Italy. The trip is a little under three hours and takes you directly into the city, where you can start exploring straight away. It is however very important to note that suppliers in Pula will not allow you to take your rental car on the ferry to Venice without pre-approval, and that most supplier don't allow this at all.
What to do in Pula
Pula is the eighth-largest city in Croatia and a virtually undiscovered jewel of the Adriatic Sea. Take a stroll down its life-filled streets and immerse yourself in centuries of history. Here are a few sites you cannot miss when exploring the city with your cheap car hire in Pula;
The Arena: Built during the 1st century AD, the Arena is the most magnificent and well-preserved ancient artefact in the area, as well as the 6th largest amphitheatre in the world, the only remaining one with a fully intact circular wall. It used to host 20,000 spectators watching gladiators fight to the death in a battle for survival. Nowadays, the Arena hosts modern events such as the Pula Film Festival, games, outdoor movie theatres, ballet, sports competitions, and concerts and during the summer months the Arena hosts gladiator fights every week, as part of "Spetacvla Antiqva" a historical and entertainment spectacle. The underground passages that were once used by the gladiators, currently host a regular exhibit of olive growing and viticulture that includes replicas of the machines once used for the production of wine and olive oil. The Arena has also featured in several Hollywood films such as the 1999 historical piece Titus.


Temple of Augustus: Located in the main square of the city where the Forum used to be the Temple of Augustus pays homage to the first emperor of Rome and the goddess Roma, and was erected during Emperor Augustus's lifetime. Its function changed throughout the years, it was used as a granary, a church, and a museum for stone monuments. It was rebuilt between the years of 1945 and 1947 after a bomb destroyed it during an Allied air raid.


Triumphal Arch of the Sergi - The Golden Gate: Constructed in Corinthian style with strong Hellenistic and Asia Minor influences, the arch was originally a city gate and was erected in commemoration of three members of the Sergii family by Salvia Postuma Sergia, the wife of one of them: Lepidus Sergius, and also honoured Lucius Sergius, a tribune of the 29th legion, and Gaius Sergius, the honouree's father and uncle. It serves as a gateway to a square where various cultural, musical and theatrical performances are held.


Forum: The Forum was the centre of city life, the political, administrative, legislative, religious and commercial nucleus in Pula. It housed many temples dedicated to various Roman gods such as Jupiter, Minerva and Juno, Diana, as well as a temple honouring the first Roman emperor Augustus, this being the only temple still standing. Ancient remains of the Forum keep being were found during the construction of new buildings. Even today, the Forum still plays a part as the legislative and administrative centre of the city and is home for several cultural events during the summer months.


Cathedral of the Assumption of the Blessed Virgin Mary: Built during the 5th century AD, it rose to fame in the 1600s after five sarcophagi were found underneath the main altar, containing the bones of Christian saints. The bones of Solomon, King of Hungary are also rumoured to have been found there. At the entrance of the church, there is a bell tower that was constructed in 1707 with stones from the Pula Arena.
---
Useful links