Germany is a truly brilliant destination for driving enthusiasts, as there are just so many amazing roads to experience. If you're looking for your next adventure, the country's Castle Route should definitely top your list. It's a sizeable route (over 600 miles), so if you want to tackle it in its entirety, it's best not to waste time driving all the way from the UK to Germany. Instead, fly to Germany and hire a car at the airport (you can arrange this in advance for a hassle-free transition from air to road), which will allow you to get started much faster.
All about the Castle Route
The Castle Route is located in Germany's southwest where, as you'd expect, it offers a castle-peppered driving experience. In fact, you can visit an impressive 70 or so castles, palaces and stately homes as you drive along it, not to mention some stunning medieval towns. Of course, this means that there are lots of places to stop and explore, so it's definitely worth factoring in a substantial amount of sightseeing time into your itinerary. After all, while the drive itself is the star of the show, you want to be able to explore the places you're passing through!
The road runs all the way from Mannheim to Prague, and is fully signposted, which makes it extremely easy to follow. Across its 625 miles, you'll be able to enjoy some amazing scenery in addition to all the castles, as well as stay in some gorgeous hotels. Actually, you can book yourself into a castle or hotel for an overnight treat - but we'll tell you more about that below. For now, let's look at some of the top places to visit as you drive.

Places to visit along the way
Mannheim Palace
Mannheim Palace sits at the start of the Castle Route, making it a natural choice for your first bit of sightseeing. Also known as Barockschloss Mannheim, this is the country's largest baroque palace. Its yellow and red design makes it particularly distinctive, and it's a truly scenic place to stroll around.
These days, its rooms are largely occupied by the city's university. However, it dates all the way back to the early 18th century - though much of it was destroyed during World War II and subsequently restored to its former glory. Highlights include the stunning Great Hall, which has some wonderful stucco work, and the Trabanten Hall with its classical furniture exhibition.
There's also a museum here (the Schloss Museum), where you can browse notable artefacts related to the site, you can visit the Schlosskirche as well. Like the palace itself, this church was rebuilt after the war, and is most notable for having hosted a Mozart performance back in 1777.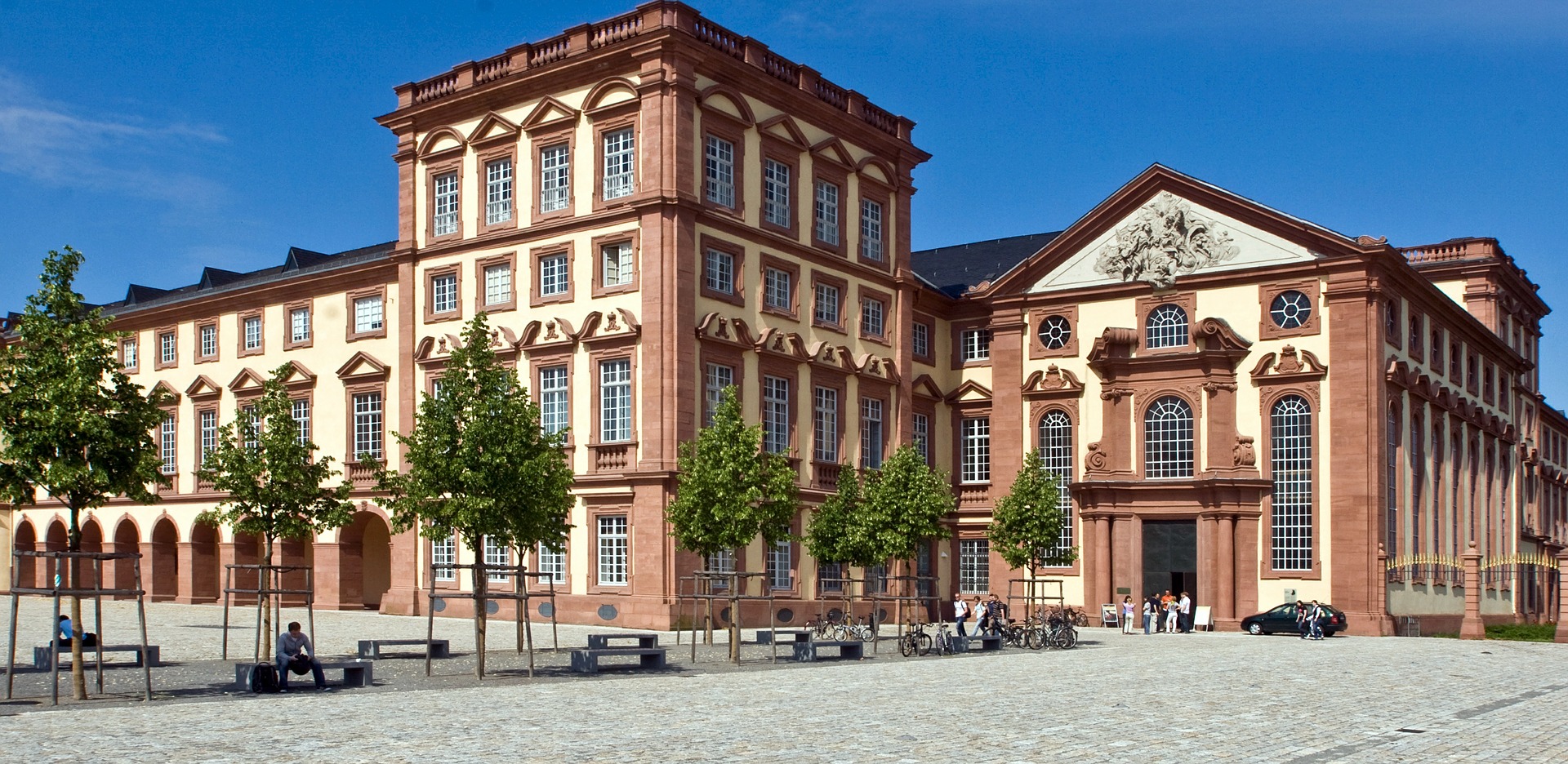 Rothenburg ob der Tauber
Another highlight of the Castle Route is Rothenburg ob der Tauber, which dates all the way back to 970 AD. As it is also one of the country's best preserved medieval towns, it offers an incredible window into the past. The ancient city walls, towers and cobbled streets evoke days gone by, and it's fun to leave the car behind for a few hours and take a stroll in the past.Among the best things to do here are admire the Herterich Fountains and visit the Town Hall, which merges gothic and neoclassical styles. Interestingly, Rothenburg ob der Tauber also features on another of Germany's great driving routes - the Romantic Road. So, you can always change course here if you like!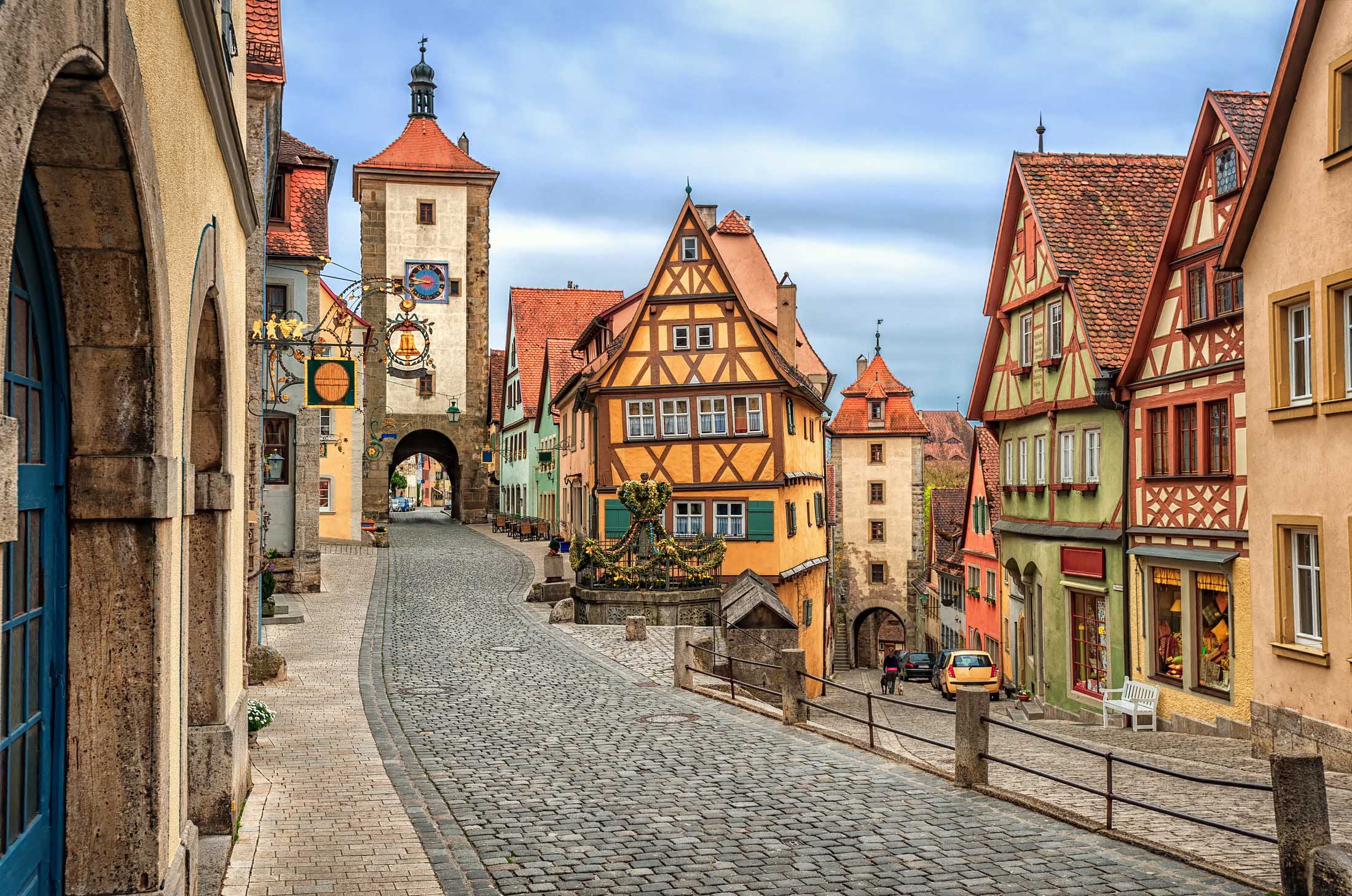 Bamberg
Another attractive port of call along the Castle Route is Bamberg. The entire of its historic centre is a UNESCO World Heritage Site, and is regarded as one of the gems of Bavaria. Indeed, this is easily one of Germany's prettiest towns, criss-crossed as it is by rivers and canals, and bejeweled with pretty architecture.
Among the must-see sights is Neue Residenz - a striking palace which is home to a host of fine paintings, including medieval, renaissance and baroque works. And if you plan to stay in Bamburgh overnight, be sure to try some of the local smoked beer - a real speciality!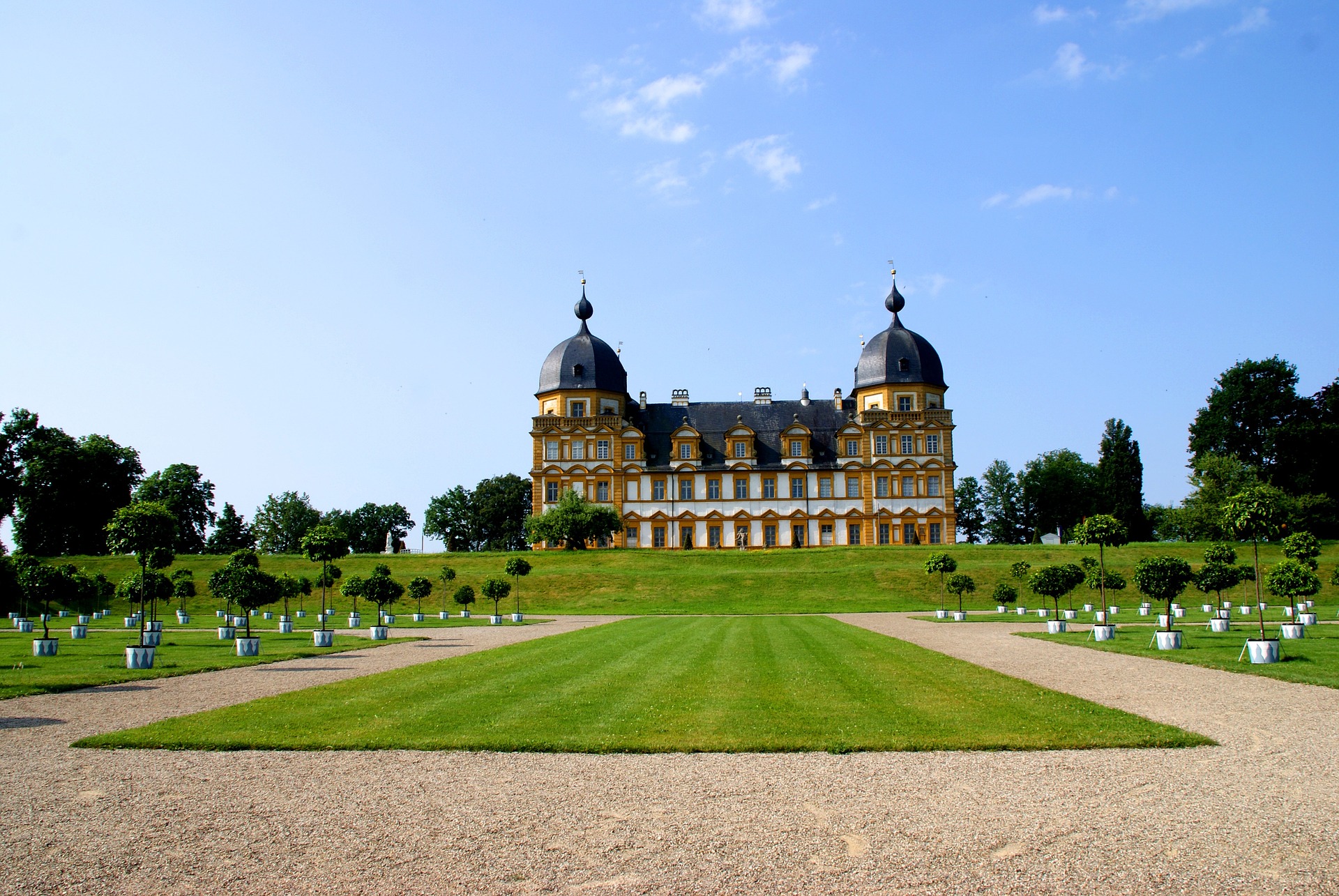 Stay in a castle!
If you're driving along the Castle Route, it's only fitting that you should stay in an actual castle at least once. The road is home to a variety of castle hotels that promise atmospheric, luxurious stays, so it's well worth planning to stop at one or two.To give you an idea of what to expect, the Schloss-Hotel Hirschhorn, above the Neckar valley, is a great place to experience the feel of bygone days. Dating back to the 12th century, this castle promises a cosy, romantic ambience and some truly fantastic food, making it the ideal choice if you're planning a road trip with your partner. In the same area is Guttenberg Castle, which offers another amazing place to stay. Boasting stunning views across the Neckar River, it also hosts traditional events, such as knights' banquets.