Car hire in Prague – Exploring the Czech Republic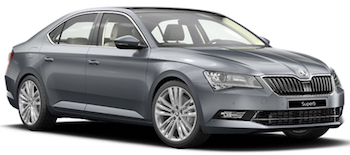 Vibrant and progressive, Prague has emerged in recent years as one of Europe's most appealing travel destinations. With its old churches, cobbled streets, statue-lined bridges and imposing hilltop castle, the city continues to attract increasing numbers of visitors from all four corners of the globe. Besides its exquisite 1,000-year-old architecture, the historic quarter (known as the Staré Mesto) is particularly interesting for its impressive central square - the Staromestské námestí - where an early 15th-century Astronomical Clock features the Twelve Apostles parading right across its face on the hour, every hour.
This proud, valliant capital of the Czech Rebublic is also home to a fine selection of first-class museums, most notably the National Gallery (Národní galerie v Praze) housed across a rich cluster of magnificent palaces. For another kind of cultural experience, the city's Jewish Quarter in the Josefov area features a themed museum, cemetery and several excellent kosher restaurants. And no one can leave the city without visiting Prague Castle (Pražský hrad), the former home of Bohemia's many mighty kings, nor a leisurely walk across Charles Bridge, one of the world's most famous river crossings with dozens of unique points of interest along the way.
Prague is also the perfect base from which to explore the wonderful central regions of the Czech Republic, including Křivoklátsko National Park, now a UNESCO biosphere reserve. A two-hour drive south of the city lies the historic and very picturesque town of Cesky Krumlov, which is particularly notable for its ancient castle and medieval central square. A comfortable drive east of the capital brings you to Kutná Hora, home to one of Europe's leading silver mines which in days gone by helped finance many of the town's enchanting buildings. A car hire in Prague will also provide you with quick and easy access to Bohemian Paradise (Ceský ráj), an area of outstanding natural beauty just about an hour's drive north-east of the city. Please consult our Czech Republic driving guide for road rules, driving distances and lots of other useful information about getting around the country by car.
We strongly urge you to rent a car in Prague with Auto Europe for the chance to enjoy a memorable road-trip around one of Europe's oldest and most scenic countries. You can choose a small, economical vehicle for a few days' fun-filled city sightseeing in the Czech Republic's wonderful capital or hire something more luxurious for an exhilarating motoring adventure to Ostrava in the east or Brno, the country's second city. You can talk to one of our award-winning rental specialists on +44 123 3225 114 to get the best deal and/or ask for help with your booking. Before that, why not check out what other Auto Europe customers thought of their recent car rental experience in the city by seeing the ratings and comments they posted on our Prague car hire reviews page for additional peace of mind.
For more information on renting a vehicle in Prague, click on the car hire related topics listed below:
---
Where to pick up a car hire in Prague
By working with all the world's top car hire providers, Auto Europe can offer you a wide choice of locations in and around Prague, meaning that you can pick up your vehicle in the city centre and be on your way in a few minutes. Besides the many car hire companies operating at Prague Airport, there are several conveniently-located suppliers' offices in other parts of the city, most of which are in close proximity to Prague's top tourist attractions, such as Charles Bridge, Prague Castle and the Old Town Square.
Our state-of-the-art booking engine will help you make the right choice by doing an extensive search for you in order to find the best vehicle and the most suitable pick-up/drop-off points for your low-cost car hire in Prague. Just key in your dates and preferred supplier to make a selection on the interactive map that appears.
Prague Airport
Located to the west of Prague, just a few miles from the city centre, Václav Havel Airport is a modern, spacious international airport with a wide range of on-site facilities and amenities. It was built in 1937 to replace the city's original Kbely Airport which opened in 1918 and today has three terminals with UK flights operating at Terminal 1 and flights from Schengen-zone countries arriving at Terminal 2. Although there are no train or metro stops at Prague Airport, regular bus services link the terminals with two underground stations with a journey time of around 30 minutes. Passengers who rent a cheap car in Prague with Auto Europe can access the airport at Exit 2 on the R7 motorway. Inside the airport, passengers can chooose from a wide range of shops, cafés and restaurants, including the ever-popular Subway, KFC and Burger King, as well as a well-stocked supermarket called Billa. A free Wi-fi Internet service is offered in all parts of Terminals 1 and 2. Many of the world's top car hire companies operate at Prague Airport with reception desks inside the Arrivals Hall and vehicle pick-up points adjacent to the terminal building.
Prague Airport (BRU)
Website: prg.aero
Address: Aviatická 2, Prague, Prague 161 00, Czech Republic
Telephone: +420 220 111 888
Prague Train Station
Located a 5-minute walk from the Old Town Square and Wenceslas Square, Prague Train Station is the busiest railway station in the Czech Republic and one of the most important in Eastern Europe. It was officially inaugurated in 1871 and today handles regular arrivals from many top international destinations such as Poland, Slovakia, Austria, Hungary, Switzerland, Germany and the Netherlands. The main car hire companies operating at Prague Train Station (known locally as Praha Hlavni Nadrazi) include Budget and Sixt and their offices are located opposite the station building on the other side of the street, with a large car park nearby where the main pick-up point is located.
Prague Train Station
Website: cd.cz
Address: Wilsonova 8, 120 00 Prague, Czech Republic
Telephone: +420 840 112 113
---
Book with the best car hire suppliers in Prague
Auto Europe is a major international car hire company that offers a wide selection of convenient pick-up and drop-off locations in over 180 popular destinations all over the world. Thanks to our many years of experience dealing with all the global and local car rental companies, we can offer you the best standard of service and cheapest prices on the market.
Should you require additional information about the car hire companies we work with or their policies, for example out of office pick up or questions regarding age restrictions, our car rental specialists are just a phone call or e-mail away and happy to assist you.
---
Frequently asked questions about renting a car in Prague
This section features the most frequent questions asked by people booking a car hire in Prague. Scroll down for important tips relating to a wide range of essential car hire topics, such as credit cards, coverage, tolls, traffic and much more. If you need any more information, please call our reservations team on +44 123 3225 114 and they will be happy to help you with your reservation and assist you with your travel itinerary.
---
Yes. To rent a car in Prague, the local supplier will require a valid credit card in the name of the main driver. This is because they will want to place a hold on the value of the deductible for the vehicle during the rental period, which will be promptly refunded once the vehicle has been returned undamaged in any way. Some people are surprised when their debit card is rejected at the time of pick-up, so it's very important to make sure that you have a credit card with enough credit on it at the time of collecting your vehicle. Please note that when booking a premium- or luxury-category car is booked, your car hire company might request a second credit card also in the name of the main driver, namely Visa, Mastercard, Diners or American Express. You can check all the credit card relating to your request on the Auto Europe website just by making a quick search in our booking engine. All you need to do is select your car hire category, dates and supplier before clicking on the blue and white info icon (i) where all this information can be found. All the tips and advice you need about credit cards can be found in a special blog post on the subject, with more useful credit card info available on our dedicated page about credit cards and deposits. Please note that when booking a car hire online, Auto Europe accepts credit cards only as payment methods for the pre-paid reservation rate, meaning that you will still be required to present a credit card in the main driver's name at the time of pick-up.
All our rates for car hire in Prague and numerous other destinations in the Czech Republic always include the minimum legally-required amount of liability insurance and Collision Damage Waiver (with or without excess depending on the terms of the local supplier). However, it's very important to note that there are certain things CDW doesn't cover, such as roof, engine, etc. so for total peace of mind we highly recommend Auto Europe's best-selling Full Protection coverage for a small additional charge which will be added to the total cost of your rental at the time of check-out. You can all the coverage info relevant to your cheap car rental in Prague by clicking on the blue and white info icon (i) after making a search in our state-of-the-art booking engine, which clearly states the amount of CDW Deductible, Theft Insurance Deductible and Liability Insurance included. This same information is also accessible in the Terms and Conditions when making an enquiry or confirming your booking.
Please be aware that at the time of collecting your vehicle, staff of the local car rental company might offer you additional coverage on top of what you might have already purchased with us, including (but not restricted) to PAI (Personal Accident Insurance), PEC (Personal Effects Coverage), Super CDW, Seguro Relax Insurance, Road Assistance etc. Some customers are not aware of the fact that Auto Europe cannnot refund the amount of any locally-purchased insurance charges/fees, even if deemed unnecessary once the vehicle has been returned, so please take this into consideration when you rent a car in Hungary.
For more related information, please consult our comprehensive Car Hire Coverage and Useful Car Hire Tips before making a final decision.
Travelling around with a car rental in Prague is fairly easy once you know where you are heading. There are two ring roads in the city, the Inner Ring Road (MO) that circles the centre and the Outer Ring Road (R1) where the motorways and major roads leading to Prague meet. Prague has motorway connections from five different directions, making it easy for visitors to leave the city and explore the rest of the country. The south-eastern motorway (D1) is the Czech Republic's oldest and most used with direct connections to Brno and Bratislava in neighbouring Slovakia. Be aware that the Czech Republic has a zero tolerance policy when it comes to drinking and driving, so you must not use the car if you have consumed even a small amount of alcohol. Please also remember to have your seat-belt fastened at all times and drive with your headlights on. The speed limit in and around the centre of Prague is 50kph, while outside the city you can drive at speeds of up to 90kph. On dual-carriageways the speed limit is 110kph, while on motorways you shouldn't go any faster than 130kph. In Prague city centre, you'll need to keep an eye out for the many one-way streets in the Old Town and always give way to buses and trams who have the right of way.
In addition, you might also like to visit our Czech Republic driving guide for lots of useful information relating to getting around the country by car. Please also visit our special page to help drivers navigate their way around Eastern Europe with a low-cost car hire in Prague.
On-street parking is paid in Prague and many of the parking meters still accept coins. Avoid parking your car in the blue zones which are reserved for local residents only. Orange zones indicate a maximum 2-hour parking time between 8am and 6pm and green zones are for a maximum 6 hours parking time also between 8am and 6pm. Outside of these times, parking is unlimited and there are no such restrictions. Pay extra attention to other sign-posts on the street, otherwise, if parked in the wrong place, your car will very possibly be towed away. Paid or restricted parking zones are currently in force in districts Prague 1, 2, 3 and 7 and a viable alternative to city centre parking are the many Park and Ride facilities located on the fringes of Prague city centre.
The road network in the Czech Republic has a number of motorways, many of which link with the capital, Prague. Motorways in the Czech Republic (with the exception of some short sections leading in and out of the major cities) are tolled, so you'll need to buy an e-vignette to drive on them with your car hire in Prague. The total length of tolled motorways around Prague and across the Czech Republic is over 1,200 kilometres, a number that is due to be duplicated over the coming years. The tolled motorways are marked with the letter D and designated numbers 0, 1, 2, 3, 4, 5, 6, 7, 8, 10, 11, 35, 43, 46, 48, 49, 52, 55 and 56, with D0 serving the Czech capital, D1 which connects Prague with the west, the 90-kiloemtre-long D4 which links Prague with the city of Pribram and D5 which stretches from the capital to the German border.
Yes. To enter Prague's low-emission zone you'll need an Emission Badge known as an Emisni-Plaketa, which is mandatory for cars, trucks, buses and motorbikes. When a vehicle enters an environmental zone without a valid Emission Badge, its driver has committed an offence and will be fined between 1,500-2,500 Czech crowns (55-95 euros). Please visit the www.emisni-plaketa.cz/en.html Green-Zones website for more details.
---
Prague Travel Guide
One of the most fascinating capital cities in Europe, Prague has a wealth of spectacular sights, interesting attractions and vibrant neighbourhoods to discover in and around the city centre, including the famous Charles Bridge, Prague Castle and the Old Town Square. It is also notable for its remarkable architecture, deep history and fine dining options offering something for everyone.
Best day trips with my car rental in Prague
Many of the Czech Republic's most interesting places are easily accessible with a car rental in Prague. Nowhere is more than a 2- or 3-hour drive away from the capital, including Cesky Krumlov (one of the most beautiful walled towns in Europe) and the ancient springs of Karlovy Vary, a world-famous spa town. Why not share the driving by taking advantage of our regular Free Additional Driver offers or go further afield by picking up your car hire in one place and dropping it off somewhere else with one of Auto Europe's popular one-way car hire promotions.
Cesky Krumlov
One of Europe's best-preserved walled towns, Cesky Krumlov is a comfortable two-hour drive south of the Czech capital. Declared a UNESCO World Heritage Site in 1992, its historic centre is clustered around an old castle built in 1240. The nearby St Vitus Church dates from the same period and house the tombs of several important Bohemian families, including the Schwarzenbergs and the Rosenbergs.
Kutná Hora
A leisurely 50-mile drive east of Prague brings you to the charming town of Kutná Hora, most notable for its magnificent cathedral, now a UNESCO World Heritage Site. The cathedral's beautiful interior has many splendid frescoes on the themes of mining (the town's silver mine was once the largest in Europe) and a very rare mural of the Vision of St Ignatius.
Karlovy Vary
Located 78 miles due east of Prague, Karlovy Vary is a lovely old town famous for its powerful hot springs. It was the Holy Roman Emperor Karl IV who first discovered the springs midway through the 14th century and they've been very popular ever since. The town is also famed for its Bohemian glass factory which has been producing vases, ashtrays, candlesticks and other glass products since 1856.
Bohemian Paradise
An hour's drive north-east of the capital lies Bohemian Paradise (Ceský ráj), a protected area of unusual rock formations, hills made of sandstone, natural bridges and basalt columns. Visitors exploring this unique part of the Czechia countryside will often stumble upon centuries-old castles and a succession of historical buildings dotted across the landscape.
Klatovy
Klatovy, a picturesque town about 80 miles south-west of Prague, is worth visiting for its well-preserved architecture, such as its 16th-century Town Hall and the striking white towers of a 17th-century Jesuit Church. Once an important place of trade and commerce, Klatovy is also famous for its catacombs which were built to hold the bodies of Jesuit priests in the 17th century.
What to do in Prague
One of the world's best-preserved capital cities, Prague is a well-established tourist destination with a plethora of first-class museums and cultural attractions to offer. Blessed with a town plan laid out more than a thousand years ago, its historic quarter is a good place to take an early-morning coffee and soak up the city's unique atmosphere before embarking on a full day's sightseeing activities.
Prague Castle: Originally built in in 880 AD, Prague's magnificent fortress and most iconic monument is the largest of all the world's ancient castles. Located in the city's Hradcany district, it contains many of the city's top sights, including St Vitus Cathedral, St George's Basilica, the Powder Tower, Old Royal Palace and Golden Lane. The views from the castle walls are outstanding and stretch as far as Prague's perimeter and beyond.


Charles Bridge: Built in 1357, Charles Bridge is famous for its many old statues that line the way along its 600-plus metre span. Look out for the Holy Roman Emperor Charles IV and John of Nepomuk, the country's most revered saint, which was unveiled in 1683. The views from the bridge are superb, especially when lit up at night, and the chance for a selfie in front of its Gothic gates is irresistible to most visitors!


National Museum: Spread across a number of venues, the National Museum (Národní Muzeum) dates back to the early 1800s. Besides its many pieces relating to music and the arts, the museum's vast collection includes millions of items covering mineralogy, zoology, anthropology and archaeology. Don't miss the fascinating Roman section with artefacts from the 1st and 2nd centuries AD, nor the many rare finds from the Bronze and Early Iron Age periods.


St Vitus Cathedral: Located within the confines of Prague Castle, St Vitus Cathedral is the largest and most important Christian church in the Czech Republic. Founded on the site of a Romanesque rotunda built in 925 AD, it houses the tombs of a number of saints and Bohemian kings.


National Gallery: Prague's National Gallery (Národní galerie v Praze) is spread across some of the most striking architectural landmarks in the city centre. The main part of the collection is located inside Veletrzní Palace, where some fine works by the likes of Monet and Picasso can be found. Close by, Sternberg Palace houses many of the museum's most important pieces of European art from the Classical era with a number of masterpieces by El Greco, Rubens, van Dyck and Rembrandt.


Prague Zoo: Inaugurated in 1931, Prague Zoo is one of Europe's top zoological attractions with over 4,200 animals representing around 650 different species. Besides an indoor tropical jungle, young visitors can enjoy pony rides, feed some of the animals and have some frenetic fun in the zoo's excellent adventure playground.
---
Useful links