Car hire in the Czech Republic - A Land of History and Culture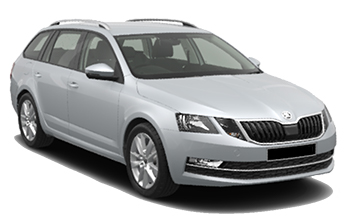 Standing proud in the very heart of Europe, the Czech Republic (more commonly known these days as Czechia) is a place where history comes to life and cultures collide. With no less than sixteen remarkable UNESCO World Heritage sites in its bulging portfolio, it is a truly fascinating country to visit and one of the most affordable compared with many other European destinations. All of its wonderful towns and cities are filled to the brim with beautiful sights to behold and the Czech Republic's thriving folk culture bursts into life during the long summer months.
Everywhere in the Czech Republic has something to offer the visitor; indeed, the country is blessed with an astonishing array of historic cities, world-class attractions, romantic castles and breathtaking natural wonders, Most places are laid out around a large central square that's often used as a marketplace. Gentle for the most part, the country's vast landscape is varied with several national parks and mountain ranges to explore, not forgetting the majestic wine regions of Bohemia and Moravia. The land is also richly supplied with medicinal springs offering great benefits to people's health, nowadays a very common reason to visit this amazing country.
A city for all seasons, Prague (the so-called City of a Thousand Spires) is a fairy-tale setting of architectural styles spanning several centuries, with grand Gothic churches nestling alongside beautiful Baroque palaces in and around its historic centre. Its main focus is Prague Castle, which has been central to Eastern European history for hundreds of years. It was also home to many Holy Roman Emperors, the Habsburgs, Bohemian kings and, more recently, the Czech Republic's President. And it's impossible to leave Prague without a leisurely walk across the city's most important river crossing, the spectacular Charles Bridge, which was originally built in 1357.
With a car hire in the Czech Republic you can drive back through the centuries by visiting the many medieval fortress towns dotted across the country. A road-trip through the thickly-forested Sumava Mountains is particular highlight for travellers and the region is reachable in a couple of hours from Prague. The quaint little spa town of Karloby in the country's enchanting West Bohemia region also makes for a memorable day-trip from the capital. The picturesque eastern province of Moravia features the country's culture capital, Brno, a city famous for its striking churches, palaces and art galleries.
As one of the leading car hire brokers of the world, Auto Europe has over 65 years of experience in the vehicle rental industry. Our price guarantee is second to none, along with our exceptional customer support provided by our award-winning rental specialists. Please call us on +441233225114 if you require any assistance and we will happily find you the best deal for your next cheap car rental in the Czech Republic. For added peace of mind, please visit our Czech Republic car hire reviews page to see what other Auto Europe customers thought of their recent car rental experience in the country.
For more information on renting a vehicle in Czech Republic, click on the car hire related topics listed below:
Where to Pick up a Car Hire in Czech Republic
We provide plenty of options for people looking for low-cost car hire in Czech Republic, with dozens of pick-up and drop-off points available in key locations all over the country, including Ostrava and Brno.
Whenever you book a cheap car rental in the Czech Republic with Auto Europe, you'll be able to choose from more than 24,000 locations in over 180 different destinations worldwide, with the added convenience of being able to collect your vehicle from any of the country's main airports, railway stations and city centres.
Planning a trip in a country as big as the Czech Republic takes plenty of planning, so if you can't find the information you're looking for, please feel free to call Auto Europe's award-winning rental specialists on +44 123 3225 114 should you have any questions. We've also posted a useful article on our blog covering everything you need to know when picking up a car hire at your chosen destination.
Compare Car Hire Rates at the Most Popular Airport and Rail Stations in Czech Republic
Karlovy Vary Airport
Pardubice Airport

Brno Train Station
Ostrava-Svinov Train Station
Karlovy Train Station
Plzen Train Station
Liberac Train Station
Olomouc Train Station
Book with the Best Car Hire Suppliers in Czech Republic
As one of the market-leading car hire brokers, Auto Europe works very closely with all the world's top car rental companies. Our best price guarantee means that our clients will never find a better deal on car hire in the Czech Republic, plus they have the added bonus of being able to cancel up to 48 hours prior to the time of pick-up, totally free of charge.
Besides offering the lowest rates for people searching for the best value car rental in Czech Republic, we also take pride in the fact that our suppliers' car hire fleets are the most modern and extensive, with the right car always available for the right person at the right price.
When choosing our partners, our main priority is to ensure that their products and services are of the highest standard in order to make your low-priced car rental in Czech Republic as good an experience as possible.
---
Frequently Asked Questions about Renting a Car in Czech Republic
The aim of this Q&A section is section is to help answer some of the most popular questions that arise when our customers are planning to rent a car in Czech Republic. Keep scrolling down to find the topics that most interest you, such as age limits, one-way rentals, credit cards, important driving rules in Czech Republic, motorway tolls, car hire coverage, valid driving licence, etc. If you need more info, please call our team of rental specialists and they will be very happy to help you resolve any issues you might have regarding your booking.
---
---
Additional Vehicle Rental Options in Czech Republic
It couldn't be easier to take advantage of our prices because all the best deals for low-cost car hire in the Czech Republic are available on the Auto Europe website. All you need to do is select your dates and destination in our state-of-the-art search engine and we'll provide you with a list of the best offers in just a few seconds. You can choose from a wide range of vehicles, large or small, as well as luxury vehicles for an exhilarating road-trip around the country. Auto Europe's Mini and Economy categories are for drivers on a tighter budget or spending most of their time in the cities. Besides that, we have Large and SUV categories for people requiring more comfort and additional luggage space. You can also opt for Midsize-category cars for the perfect compromise on power, budget and space, or perhaps something from our Van category will help you cater for larger groups of friends or a family with kids.
To help you make the right choice for your next trip, please consult our Czech Republic fleet guide which provides full details of all the features and specifications to expect in each respective car hire category.
Luxury Car Hire Czech Republic - Auto Europe offers an excellent range of high performance cars for rent, and there's no better place to enjoy them than the spectacular mountain regions of the beautiful Czech Republic, including the Krkonose National Park, one of the most scenic parts of the country.
Van Hire Czech Republic - What could be more fun than trip around the Czech Republic with some of your closest friends or family members in a modern van or top-of-the-range minibus with plenty of seating for everyone and lots of additional luggage space.
Campervan hire Czech Republic - There's no better to tour the country and enjoy the best of the Czech Republic than with a motorhome or campervan. With Auto Europe you can visit the many medieval towns and villages of the hinterland with your very own hotel suite on wheels whilst saving money on rooms, meals and airport transfers.
---
Useful links
Travel Inspiration and Information for Your Trip to Czech Republic