Czech Republic Car Hire Fleet Options
As one of Europe's youngest nations, the Czech Republic has been attracting an increasing number of visitors since becoming independent in 1993. Divided into two regions – Bohemia and Moravia – the country is small and easily manageable by car with numerous medieval villages and spa towns to explore. Situated in the centre of Europe, a car hire in the Czech Republic also gives good access to the neighbouring countries of Germany, Austria, Poland and Slovakia. With a wealth of wonderful architecture spanning more than a thousand years, the capital Prague is one of the most appealing cities in Eastern Europe. Its location at the crossroads of Europe has long aided the city's growth and today it stands proud and prosperous, particularly as a tourist destination. With its rich cultural and architectural heritage, Prague is a not-to-be-missed city that's best explored with an Auto Europe car hire. Dominated by the imposing St. Vitus Cathedral, the hilltop castle complex houses several royal tombs and treasures. But there's much more to the Czech Republic than Prague; the peaceful Bohemian countryside is a land of well-preserved castles and historic towns that have changed very little in centuries. Often overlooked, the picturesque region of Moravia in the east was once home to the Great Moravian Empire and today features some remarkable towns and cities, most notably Brno, the provincial capital.
Why opt for a Mini Car Hire in Czech Republic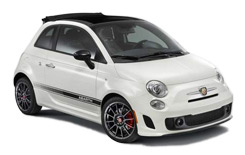 Visiting Prague is a breeze with an Auto Europe car hire, especially the small-sized Mini category which caters for two people with carry-on cases. Use your Mini car to explore the city's fascinating old town, which was built between the 11th and 18th centuries. Being so small and versatile, it's the perfect vehicle for city sightseeing, particularly around the star attractions where parking spaces are at a premium, such as the cathedral, Hradcani Castle, Charles Bridge and Prague's many churches and palaces, most of which were built in the 14th century under the Holy Roman Emperor, Charles IV.
Popular Mini Car Hire Models: Fiat 500, Skoda Citigo (2 Doors), Opel Agila (4 Doors), Toyota Aygo, Seat Mii, Chevrolet Spark and many more.
Why opt for an Economy Car Hire in Czech Republic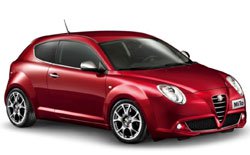 Equally adaptable is the Economy vehicle, a very popular choice from the many Auto Europe car hire categories. These have enough space for four people with one large suitcase or two people requiring plenty of additional luggage space. Use your Economy car to get up close to the many interesting attractions in towns and cities all over the Czech Republic, including Český Krumlov which was built around a 13th-century castle with Gothic, Renaissance and Baroque elements. This UNESCO World Heritage site is an outstanding example of a small central European medieval town whose architectural heritage has remained intact thanks to its peaceful evolution over more than five centuries.
Popular Economy Car Hire Models: Fiat 500, VW Polo, Renault Clio, Ford Fiesta, Seat Ibiza (2 Doors), Opel Corsa and many more.
Why opt for a Compact Car Hire in Czech Republic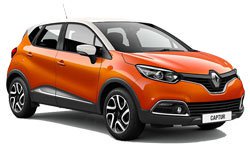 Increasing your travel budget often pays dividends, especially in the area of car hire. To see the Czech Republic in more style and with increased comfort, it's worth opting for an Auto Europe Compact car which has enough space for up to five people, including three pieces of luggage. These popular cars are ideal for a combination of city sightseeing and touring through the Czech Republic's picturesque countryside, particularly the beautiful Bohemia region, a land of mineral spas, fairy-tale castles and delightful medieval towns and villages.
Popular Compact Car Hire Models: Toyota Auris, Opel Astra Estate, Kia Rio (4 Doors), Renault Symbol, Mercedes A Class, Opel Astra, VW Golf, Ford C-Max, Audi A3 and many more.
Why opt for an Intermediate-Size Car Hire in Czech Republic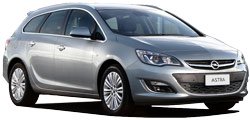 The Czech Republic is a dream car driving destination with plenty of sightseeing options to be enjoyed with your Auto Europe car hire. The added benefits of an Intermediate category car transcribe to a better holidaying experience, especially in more obscure places like Karlsbad, an old spa town blessed with no less than twelve hot springs, including one called Vndlo (Sprudel) which rises at a temperature of 72C. With enough space for up to five people with two large suitcases and one carry-on case, Auto Europe's Intermediate cars are suitable for venturing into the interior, to places far off the beaten track like the rock cities and table mountains of East Bohemia, as well as the Litomysl Chateaux, a UNESCO World Heritage site.
Popular Intermediate-Size Car Hire Models: Citroen C4 Picasso, Toyota Corolla, Ford Kuga, Citroen Berlingo, Ford Grand C-Max, Skoda Octavia Estate, VW Touran and many more.
Why opt for a Large-Size Car Hire in Czech Republic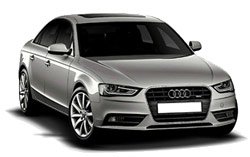 For families and groups of friends travelling around the Czech Republic, we'd suggest a car of superior size and quality, such as our Large cars which can cater for up to five people with plenty of luggage. Large category cars provide a high level of comfort with lots of added leg-room in the front as well as the back. Visitors covering longer distances are urged to consider opting for one of these excellent cars in order to fully appreciate the best of the Czech Republic, such as Holašovice, an exceptionally beautiful and very well-preserved central European village featuring a large number of outstanding 18th- and 19th-century buildings in the South Bohemian folk Baroque style dating from the Middle Ages.
Popular Large-Size Car Hire Models: Audi A4, Ford Galaxy, Mercedes Vito, VW Passat Estate, Toyota RAV 4, Ford Mondeo Estate, Renault Talisman Grandtour and many more.
Why opt for a Luxury/Convertible Car Hire in Czech Republic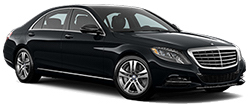 The best of the Czech Republic is easily accessed from the capital, Prague, especially the historic town of Český Krumlov, popular for its maze of cobbled streets and elegant Renaissance buildings, and Karlstein Castle set in lovely wooded valleys and best visited by car. Auto Europe's Luxury and Convertible category cars are the perfect choice for such a trip, with all the space you need for a comfortable journey into the Czech Republic's much-fabled interior.
Popular Luxury and Convertible Car Hire Models: BMW 5 Series, Jeep Grand Cherokee, Mercedes E Class, BMW 7 Series, Ford Edge, Audi A6 and more.
Why opt for an SUV or Van Hire in Czech Republic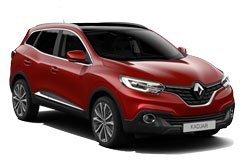 A place like the Czech Republic deserves the highest level of space and comfort, which is why we often recommend one of our 7-12 seater Vans for larger groups, or a sumptuous SUV for an extra safe journey with additional manoeuvrability when travelling to the country's more rural areas such as the Lednice-Valtice Cultural Landscape, the world's most extensively landscaped expanse of countryside and a prized UNESCO World Heritage site.
Popular SUV or Van Car Hire Models: Nissan Qashqai, Volvo XC90, Renault Captur, Suzuki Jimny 4x4, Opel Vivaro, Ford Tourneo, VW T5 and many more.
Choosing the right vehicle for your trip is of the utmost important to us at Auto Europe, so we sincerely hope that after reading this fleet guide you'll be able to select the one that best fits your needs. Our aim is to make sure that all our customers enjoy the biggest savings on their car hire, so if you have any questions relating to any of our categories, please get in touch with our award-winning rental specialists by e-mail to reservations@autoeurope.co.uk or by calling +441233225114. They will be very happy to talk you through every stage of the booking process.