No matter how difficult it seems and you'd prefer to spend the next few months hibernating in a warm bed with a cup of hot chocolate lamenting over winter, there is no time to waste! We'll show you how to embrace the icy days ahead, exactly there, where they are the most extreme!
There are places in Europe which are definitely not favoured by the summer sun, warm days or temperatures soaring up, not even during the summer months. Imagine what they'd be like in winter then! Yes, we admit – they are super cold but that is one of the very things that sets them apart and makes so unique and attractive. Our winter 2018 wishlist features three cool (no pun intended) destinations in Northern Europe worth your time.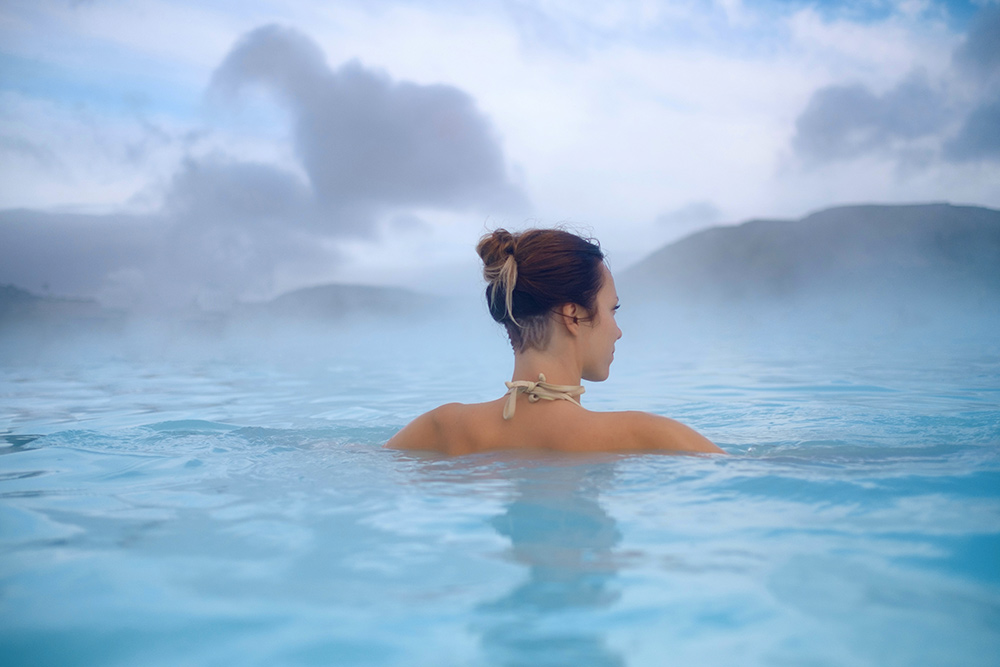 Iceland: Geothermal outdoors spa
Contrary to popular belief that Iceland offers all but pleasant weather in winter, we're choosing it as the "road less travelled" and a winter destination still off the beaten track. Thanks to this wide-spread belief and less demand than in summer, you could profit from affordable holiday packages including airplane tickets.
There are many reasons to visit Iceland in winter and our number ones are Aurora Borealis spotting and geothermal spas! Did you know that you can see Northern Lights from September to April in Iceland? Unlike other countries, thanks to its position and very little light pollution, you are most likely to see the splendid lights in Iceland. Be sure to choose a night without cloud cover, preferably with little moonlight, and a spot far from a city. One such popular place for the Northern Lights chasers near Reykjavik is Thingvellir National Park, only a short drive away.
Nothing beats cold temperatures like a hot bath! With many luxurious spa resorts in Iceland, you'll be spoilt for choice. Why wouldn't you take it up to a whole new level and soak in an outdoors spa for free? Yes, that's possible! The hot geothermal pools of volcanic origin are a must on your Icelandic winter adventure. While those in Reykjadalur are no longer a secret, there are other natural hot springs, some in the middle of nowhere, which most probably won't be overcrowded. Drive to Hveravellir or Landbrotalaug for a more intimate experience as it can only take in two or three people.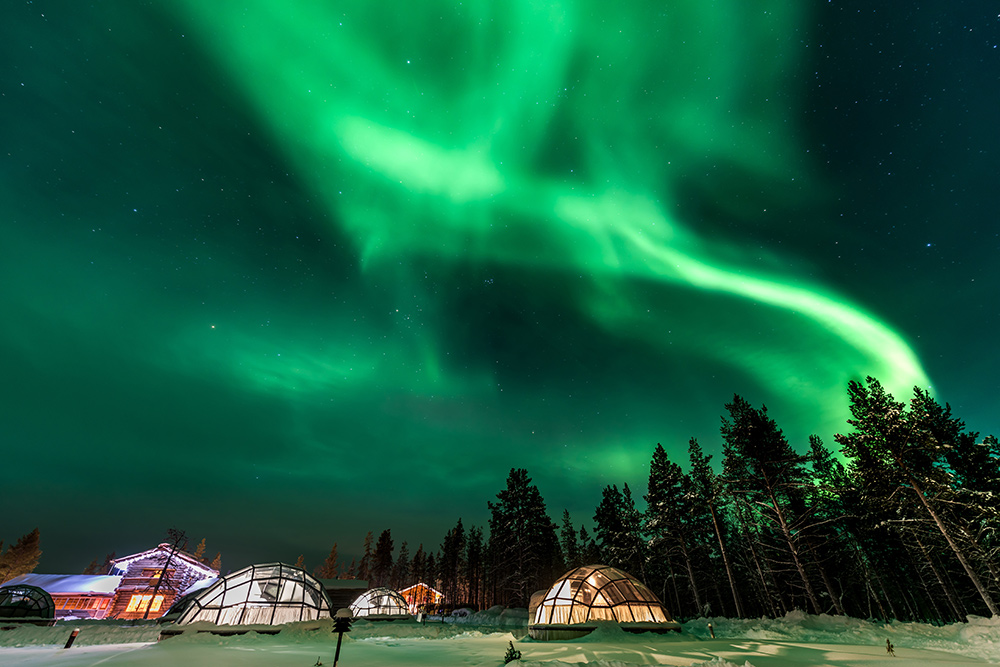 Finland: Kakslauttanen Igloo Village
Finland's favourite, Kakslauttanen resort is an excellent getaway choice for those who don't mind giving in to their urge to splurge on holiday. Kakslauttanen Arctic Resort, although on the pricy side, will give you that much needed rest from the stressful urban world and modern society rat race.
Paying a bit more will give you restful solitude for several days, a heated glass igloo to sleep in and stargaze from – could you wish for more on your winter holiday? Remember, this is the ultimate place for a honeymoon, booked much in advance. Plan on time and grab your own piece of untouched nature in Kakslauttanen.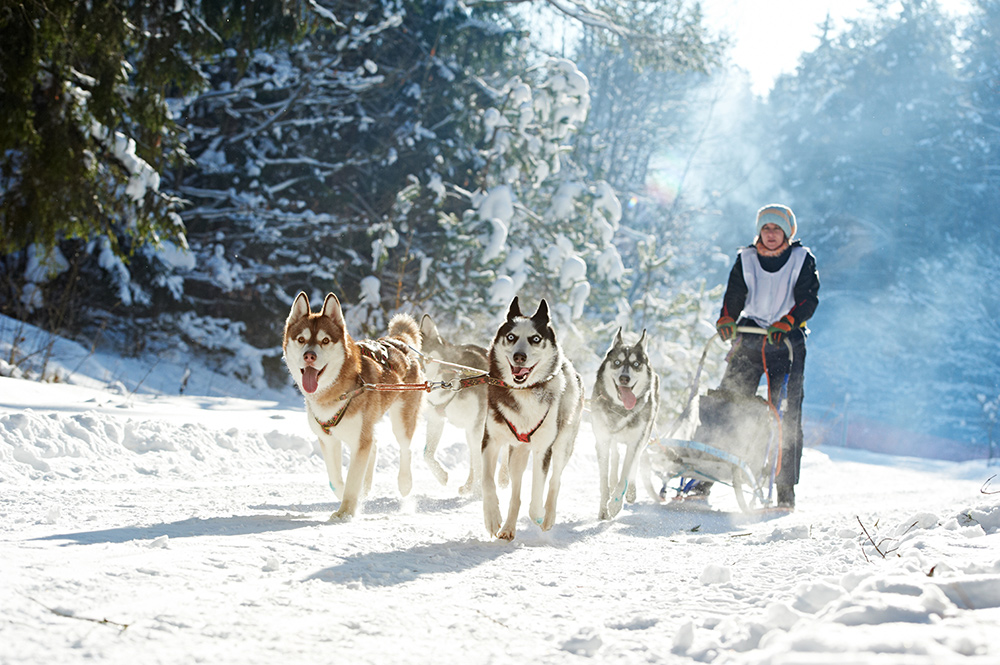 Estonia: Husky sled ride
One of the least explored Baltic countries, excluding the capital city Tallinn, is actually a pretty cool winter destination with so much to offer. Tallinn is slowly becoming a secret uncovered and a hip destination for young Europeans. Leave some time to visit Tallinn and experience its unique flair, a colour -bursting panorama and the UNESCO-protected heart of the city.
Our final destination on this winter trip, however, is not the city but countryside. Dress warm and get ready for a trip to Rapla County to take part in one of the most popular winter activities in Estonia – husky sledding! You are in for an exciting day with huskies. The tours usually consist of a sled ride, a visit to a husky farm, and a frozen waterfall. Needless to say, it includes a lot of cuddles too!
Let us know if you have visited any of these places! We're always looking forward to your comments, tips and suggestions. What is your must-visit place this winter?