Car Hire in the Finland – A Scandinavian Voyage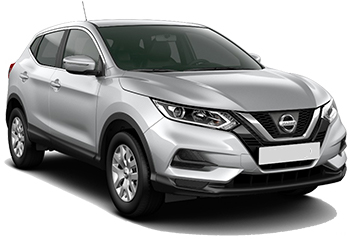 Finland is a Scandinavian country located in Northern Europe. Due to its proximity to Sweden, Norway and Russia, deciding on a rental a car in Finland is a great option, especially if you're thinking of checking out its neighbours. Magical Helsinki is its capital city, located in the Baltic Sea. The city is home to the National Museum of Finland, an 18th Century coastal fortress and a wonderful design district. Heading further north into the country's Arctic Circle, you'll be able see the magical northern lights in the Lapland province. With a car hire in Finland you can visit its other wonderful cities, from Helsinki to Ivalo - just a handful of amazing places with plenty of culture, lively nightlife and history.
With millions of annual visitors, Finland boasts a strong and reliable car hire industry – with many suppliers present and with great offers. There are many top brands to choose, from Avis to Europcar and Budget, you'll be spoilt for choice. Suppliers are conveniently located in many major Finnish cities, airports and train stations – which makes opting to hire a car above other transport options ideal and easy whilst also saving you time and money.
By hiring a car with Auto Europe in Finland, you are opting for a stress-free rental and total peace-of-mind. We have experienced reservation agent's on-hand should you require any help before and during your booking. Our award winning customer service team is also available should you need them after your booking has ended. By partnering with many car hire suppliers, we are able to provide you great offers, deals and quotations. Along with our standard car hire, we also hire our luxury cars, motorhomes and offer a transfer service. Contact us today on +44 123 3225 114 to find out how we can best help you. In addition, if you haven't used our service before, here are some car hire reviews in Finland from customers that have.
For more information on renting a vehicle in Finland, click on the car hire related topics listed below:
Where to Pick-up a Car Hire in Finland
We are able to offer various convenient locations across Finland for your to pick-up your vehicle. Locations include, within airports, train stations and city centres. Through our long-standing partnerships with many local, national and international car hire suppliers, we can provide a large fleet of vehicles to choose from, and a pick-up location never too far from your chosen destination. So wherever in Finland you decide to travel too, be it Kittila, Oulu or Turku – you're sure to find us.
On the rental day, simply head to the car hire supplier office to collect your car. Make sure you have with you a valid driving licence, including an International Driving Permit, if required, your Auto Europe voucher and a valid credit card under the main driver's name. You should also note that for luxury cars, two credit cards under the main drivers name may be required. On collecting your vehicle, note anything of concern on the pick-up slip, and we advise photographing or videoing the car before you continue on your journey. Upon returning the car, make sure a member of the car hire supplier team inspects the vehicle and signs it off. Your deposit which was held at pick-up on your credit card will then be released. We highly recommend you fully read the terms and conditions, paying particular attention to the fuel policy and any other restrictions.
Compare car hire rates at the most popular airport and rail stations in Finland
Ivalo Airport
Turku Airport
Oulu Airport
Vaasa Airport
Kemi Airport

Helsinki Train Station
Roveniemi Train Station
Turku Train Station
Oulu Train Station
Vaasa Train Station
Tampere Train Station
Kemi Train Station
Kajaani Train Station
Lahti Train Station
Joensuu Train Station
Book with the Best Car Hire Suppliers in Finland
Through Auto Europe you are guaranteed the best car rental in Finland with great deals and from reputable suppliers. We help you to obtain quotations from all our trusted car hire suppliers, so that you can easily compare and decide which deal is right for you. Along with local and national suppliers, we also have many international brands in our network. Our suppliers include Sixt, Hertz, Firefly, Avis and Enterprise - to name but a few. Brand locations are varied and include cities such as; Rovaniemi and Vaasa. Booking through us gives you totally flexibility and the benefit of cancelling your reservation up to 48 hours before commencement without charge. Our service is totally transparent and you'll be fully informed every step of the way of the full terms and conditions, local fees, rates and fuel policies.
If you have any more questions, contact us and we will be glad to help. We are available to answer such questions as, office opening times, car hire related enquiries, out-of-office hours and terms, and what you should do if you are late. Our team is even able to price match any quotation you have found cheaper elsewhere.
---
Frequently Asked Questions about Renting a Car in Finland
With an impressive 60 plus years of global car hire experience, Auto Europe is here to help you have a safe and secure car rental and trip. We often get asked many questions, and we always strive to set our customer's mind at ease. We have agents experienced in hiring cars in Finland, so whether or not you are hiring a car in Tampere, Kemi or Kuusamo, we have someone to help. For ease, we have compiled the following commonly asked car hire related questions for Finland. Although, if you have any other concern, please contact us.
---
The minimum age to hire a vehicle in Finland is 19 years of age. It is also important to note that age requirements and policies vary between suppliers and vehicle category. The driver in question must also have held their driving licence for at least one year. If this is your first car hire, don't worry, we are here to help you through the process. For those who are 18 years of age and under 21, a surcharge will most always apply. But in Finland a 'Young Driver Fee' can even apply to anyone under the age of 26 , so make sure you fully understand your quotation before booking.
For the exact rate of your hire, head towards our Product Information section on our website. All applicable fees will be displayed here during the booking process. Once booked your vouchers terms and conditions will also include information of applicable fees. It is important to always inform us of your correct age. This way we can fully inform you of any extra surcharges you may have to pay to the car hire supplier, and any restrictions.
Yes, a great benefit for many is that you can collect your low cost car rental in Finland at one location, and drop it off in another location. This process is known as a one-way car hire, although a one-way fee may apply for the privilege. The fee amount is determined by the individual car hire suppliers, and is based on locations, dates, rental durations and vehicle categories. Auto Europe dos not profit from this extra fee, but for transparency we inform all customers of this fee during the booking process. The one-way fee is paid directly to the supplier. To see how much your surcharge will be, you may do so during the online booking process under car rate. Auto Europe will also inform you of the fee after you have placed your reservation. Please also note that the displayed online fee does not include VAT.
It is normally restricted if you want to drive out of Finland, especially if heading for Eastern European Countries. If heading for Denmark, Norway or Sweden, then this may be permitted, however, the rental car must return back to Finland once done. It is important to check that your intended journey is possible with the car hire supplier you choose. Some suppliers may allow international travel and one-ways; others may not, whilst some may charge you for the privilege. You must always declare you intention to travel outside of Finland during the booking process by entering all expected destinations at the time of booking. All desired travel destinations will be displayed on the rental voucher, along with applicable fees within the terms and conditions.
You may consult all costs and any applicable restrictions, during the booking process. These are found under 'General Terms' within 'Inclusive Package', under 'Rate details'. This information will also be present on your rental voucher once you have finalised your booking.
Yes, you are required to have a valid credit card under the main driver's name. Failure to do so will mean refusal from the car hire supplier to release the car, and you may lose your booking. The credit card cannot be a pre-paid card. A deposit will be held on your credit card by the supplier and returned back to your card once the car is returned, and verified to be in the same condition as when it left. The amount to be held can be viewed on your rental voucher. It is also important to note, that a debit card is not accepted. Consult our credit cards and deposits section to find out more.
If you have booked a luxury car instead, then it is often the case that two credit cards are required under the main driver's name. Again failure to provide these means that the car hire supplier may refuse to release the vehicle and you will lose your booking. Suppliers accept all major credit cards, including Mastercard, Visa and American Express. Make sure you have the necessary funds available on your credit card for the deposit. For more information you may also read our credit card information section. To confirm if your credit card type is accepted, look at the 'Supplier Payment Policy Information", under rate details, during the booking process.
It is important when driving in Finland to keep in mind all the road rules and regulations so as not to pick up any fines or get into trouble. Finland like most countries in Europe drive on the right-hand side and overtake on the left-hand side. Speed limits vary between locations, being 50 km/h in urban areas, 80 km/h on rural roads, and 120 km/h on motorways during the summer months. This lowers to 100 km/h on motorways during the winter months. Seat belts are compulsory for everyone in the vehicle whilst the car is moving.
The use of a mobile phone device is only permitted with a hands-free device – with on the spot fines issued for anyone caught. In rural areas and the countryside, petrol stations can be hard to find – so make sure you have plenty of fuel if venturing out. If you get into trouble though, the emergency services number is 112. If you breakdown or have an accident, do not leave your vehicle without first putting on your hi-viz jacket. All the legally required equipment should be within your rental car – so make sure you verify its presence before taking your vehicle. These include a fire extinguisher, spare bulb kit, torch, first-aid kit and a warning triangle. Always make sure that when renting a car in Finland and it has a breakdown or an accident then contact the relevant authorities and the car hire supplier.
Other things to consider, is that vehicles must drive with dipped headlights at all times. This is unless the car is fitted with daylight running lights – but should never be used at the same time, even during summer. Children must have a suitable car seat, unless they are above 135cm in height. For further information on child car seats, consult our child car seats guide. In Finland there are strict rules and penalties for drink driving. The legal limit is 50mg per 100ml of blood.
Winters in Finland can be harsh, especially up north, and wildlife can be varied and often wander around the countryside. Winter tyres must have a minimum tread of 3 mm when you rent a car in Finland, whilst this can be 1.6 mm during the summer. Winter tyres are required during the months of November and April – generally your car hire supplier will include these in your offer. A collision with an animal such as deer, moose, wild boar, otters, elk, lynx, sheep and so forth, must always be reported to the police, even if the animal is not visibly harmed.
No, there are currently no road tolls in Finland. Driving in the country is particularly pleasant due to hardly any congestion, beautiful scenery and excellent road conditions.
Car quotes displayed on the Auto Europe website come with Limited Liability Insurance, Collision Damage Waiver (CDW) and Theft Protection (TP). These covers are the minimum required by law. These can be with or without excess. CDW does not cover damage to tyres, wheels, mirrors, roof, undercarriage, engine, vehicle interior, locks or keys.
If you'd like to have these items covered, you should consider opting for Full Protection whilst making your reservation. Full Protection covers you for damage to glass, roof, mirrors, undercarriage, damage and loss of keys, misfuelling, towing and administration costs. The maximum cover limit varies from £300 or £3000. To add this cover to your booking, you must do so during the booking process. The fee is charged daily and varies between supplier, car category and location.
It is common practice that the car hire supplir will try to sell you extra insurance and products. These are totally optional and Auto Europe does not profit or endorse any. If you opt for such insurances, then we cannot refund them, regardless or not if they were used. These insurances can include; Personal Effects Coverage (PEC), Personal Accident Insurance (PAI), Super CDW, Seguro Relax Insurance and Roadside Assistance, etc. In many cases if you have purchased insurance with us during your booking process, you should already be covered and not require any additional insurances.
You may view your car hire coverage terms and conditions during the reservation process under 'Rate Details'. Here you can also see any information in regards to CDW deductibles, Theft Insurance Deductibles and Liability Insurance. Your rental voucher's terms and conditions will also include this information once booked. For further information have a quick read of our guide on car hire insurance options.
Yes – driving licences from EEA countries are accepted when you collect your car hire in Finland. As of 2015, you may be requested to provide a DVLA code so that the supplier can check any traffic endorsements you may have on your driving licence. You may also provide a printed record of your driving licence endorsements at the time of pick-up. This cannot be older than 21 days. You must carry your driving licence with you at all times, including ID. Your driving licence must also display your photo, and be in English, German or French. If this is not the case, you may be required to have an International Driving Permit to accompany your national driving licence.
Yes - adding an additional driver to your rental is allowed when you decide on a car hire in Finland. This is a great option should you wish to divide up the driving task with another driver. Normally an additional driver fee is charged for this option. Fees will be paid locally and we do not profit from these. Sometimes we have free additional driver offers available during the booking process on our website. These depend on supplier, time of year and vehicle type. If you plan on having an additional driver, they must be registered on the rental voucher.
Failure to have an additional driver put on the agreement will invalidate the insurance coverage, if they have an accident or incident whilst driving. The additional driver must provide the exact same documents as the main driver. These include ID, full driving licence (International Driving Permit, if required) and two proofs of address. To find the additional driver fees - look at the 'Rate Details', which can be found under the car information section. The rental voucher will also contain fee information once you placed your reservation.
Yes – if you plan to drive your car between the months of December 1st and March 31st then it is legally required for your vehicle to be fitted with winter tyres. This is required for all vehicles that drive on Finnish roads. If there is snow, ice, slush or frost on the road surface, then this is considered to be wintry, and thus this extra equipment is needed. Studded tyres are permitted between the months of October 1st and April 15th – but will also apply during other times if the road surface is visibly wintry.
Many of our suppliers include a winterization fee free-of-charge to all their vehicles during the months of November and April. We also offer occasional free winter tyres offers and promotions on our website. For the exact dates of when winter equipment is needed and any applicable fees, consult our 'Winter Fees' section, under 'Rate Details'.
Driving in Finland can be challenging during the winter months, but if you keep a few things in mind, then you shouldn't encounter any issues. If you plan to drive during wintery conditions, you should take extra care. Driving in a Scandinavian winter is not for the inexperienced. Often you may be required to drive on ice and snow, so make sure you are aware of how to handle a vehicle on these surfaces. The main things to remember are; to keep calm, keep your distance, don't rush, check traction and slow down well before you approach turnings, etc.
Traffic flow runs as normal during winter conditions, in part due to the large fleet of snow trackers, which plough the roads, removing snow and treating the surfaces. Locals have lots of experience driving in these conditions, but visitors shouldn't go out during heavy snow conditions. If you get caught in heavy snow, you should remain calm, slow down, and lightly use the brake and accelerator. Changes in direction should be done very slowly, so as not to send your vehicle into a spin or lose traction. Adjust your speed before a junction and do not adjust your speed whilst turning – this can make your vehicle lose control.
If your vehicle happens to lose its grip and skid whilst moving, calmly turn into the spin, refrain from touching the brake or accelerator and try to point your wheels in the same direction as you are. If you are on a gradient, lightly wiggling your steering wheel from left to right, will give you a better chance of finding grip again. If the rear of the vehicle slides, softly turn your steering wheel in the same direction that the read is sliding in. Keep doing this slowly, until the vehicle gains traction.
On the road, always keep your distance from vehicle in front and pay extra attention when approaching intersections. This is important especially when driving on a gradient. Also note that even if the road you drove on the day before was okay, it may be more slippery the following day. Atmospheric conditions and road surfaces are always changing. When crossing bridges, it is vital to stay aware of the conditions. It is often the case that ice forms on bridges and could become hazardous. In more rural areas with less traffic, it is often better to drive in the middle of the road. This will give you time to adjust your vehicle should anything happen. Likewise, be aware that when entering turns, other vehicles may be heading in your direction.
When you collect your vehicle, make sure it has windscreen fluid with anti-freeze. Likewise, make sure your winter pack has jump leads, reflective vests, a shovel, a torch, an ice scrapper, a towing rope and a sand bag. Lastly, if you find a road closed, make sure you do not use it – road closures due to wintery conditions normally mean it is extremely dangerous to drive on.
---
Additional Vehicle Rental Options in Finland
Use our website to easily compare car hire deals across all suppliers in Finland. Providing regular offers and great deals on your next car hire – from GPS included, to free additional driver and much more – you'll have total transparency and flexibility. Through our long-standing trusted partner network, you'll have lots of convenient pick-up locations across Finland, and a large fleet of vehicles to choose from, with some great designs and beautiful convertible cars. For ease, our vehicles are set out into car categories – each of which, have their own unique advantages and drawbacks.
If you're primarily doing city driving, consider hiring a vehicle in our Compact car category. For sturdier and more powerful cars, ideal for motorway driving, consider our Large vehicle category instead. Our medium range economy car category is a balance of power, fuel-efficiency and maneuverability. Consult our Finland fleet guide for a comprehensive explanation of all our vehicle categories.
Luxury Car Hire Finland – We have some great luxury car brands available in Finland, but trusted and reliable manufacturers such as; BMW, Tesla, VW, Audi and many more. A popular option amongst our business travellers, these vehicles have comfort, glamour and are ideally suited to those who do business on the move. With powerful engines, motorway driving isn't an issue, and inside you'll also have all the mod cons, such as; built-in hands free.
Van Hire Finland – A perfect solution for those who are moving home, or those visiting locations as a large group, our van fleet provides great quality vans at a reasonable price. Our vans are perfect for taking passengers, plus all their belongings comfortably around Finland. From world-renowned brands, a variety of engine capacities and various seating options, we are sure to have the right van for your trip. Although a van is often costlier to hire than a car, you'll save on the cost of having to hire multiple cars or using local public transport, to move large groups.
Campervan hire Finland – Finland is one of the best country's to explore by motorhome due to its vast unspoilt landscapes, its dense forests and rugged coastline. All our campervans come with basic facilities; many also include toilets, cutlery, heating and have various capacity options. Experience the freedom that a car cannot offer, and travel at your own pace, stay where you like and enjoy what you want. A home away from home, our motorhomes will provide exceptional value and enhance your trip two-fold.
---
Useful links
Travel Inspiration and Information for Your Trip to Finland