Finland Car Hire Fleet Options
There's something undeniably wild and energetic about Finland. Perhaps it's that so much of the country feels remote and untamed - harking back to our ancestral way of living by our instincts and that bit closer to nature. The Every Man's Law means that you can go wild camping and supplement your shop-bought supplies with fruits and berries that you encounter along the way. If you go far north enough, there's even a decent chance that you could see the Northern Lights, or failing that a local hunting group, a few of whom continue to practice certain tribal rituals, especially those involving the bones and skull of a fallen bear, in order to respect the nature that sustains them. Yet don't let this rural aptitude fool you – cities like Helsinki and Tampere are cosmopolitan havens of innovative design and technology that rival anywhere in the world. These combinations of the rural and urban - or old and new - make Finland the perfect place to take the whole family, and with an Auto Europe car hire, you can have the freedom to explore all the best that Finland has to offer at your own pace. Auto Europe have been in the car rental business since 1954 and have developed strong links with both major and local suppliers of car hire in Finland, which means that we can bring our customers the lowest prices on the market! Due to the extent of our car hire options, we have written this fleet guide to help you make an informed choice on your car hire.
Why opt for a Mini Car Hire in Finland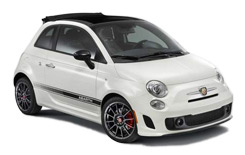 If you plan to stay in the city on your trip to Finland, then why not opt for a Mini vehicle. This category fits up to two people with their carry-on bags and is perfect for darting through heavier traffic or fitting into tight parking spaces. These cars are also very economical on fuel, making them perfect as a budget choice for a weekend break or business trip to Helsinki.
Popular Mini Car Hire Models: KIA Picanto, VW UP, Peugeot 107, Hyundai i10, Toyota Aygo, Ford KA, Renault Twingo and many more.
Why opt for an Economy Car Hire in Finland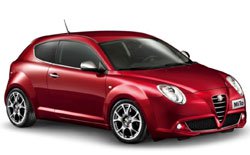 Our only slightly more expensive Economy vehicles offer great value for money. With more room than a Mini vehicle and enough space to house four people and one large suitcase, these vehicles are a true bargain. Still a perfect choice to zip around the city, there's a little more wiggle room and engine power than with a Mini car.
Popular Economy Car Hire Models: Renault Clio, Hyundai i20, Toyota Yaris, VW Polo, Skoda Citigo, Nissan Micra, Ford Fiesta, Opel Corsa and many more.
Why opt for a Compact Car Hire in Finland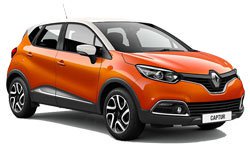 If travelling with small children, or want to fit three grown people comfortably, with some luggage, why not consider renting one of our Compact cars. These vehicles can fit up to five people and three pieces of luggage and have slightly more engine power than the two previous categories. They are still perfectly suitable for those travelling alone and are a popular choice among our customers. However, if venturing out of the city, especially outside of summer, we suggest that you consider one of our larger car categories. Also remember to check out our deals on Winter Tyres.
Popular Compact Car Hire Models: Peugeot 207, Mercedes A Class, Opel Astra, Toyota Auris, Renault Captur, VW Golf, Ford Focus, Hyundai i30, Nissan Pulsar, KIA Ceed, BMW 2 Series and many more.
Why opt for an Intermediate-Size Car Hire in Finland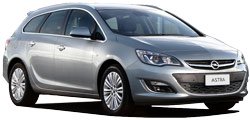 Finland is a great country to bring the family - with astonishing countryside and the cultural delights of Helsinki, there's something for all ages. Our Intermediate-Size vehicles, also sometimes known as Family Size, have room for up to five people, two large suitcases and one carry-on bag. In one of these vehicles, you can think about travelling through the countryside, as they have decent sized engines, although again, bear in mind that Finnish conditions often require winter tyres.
Popular Intermediate-Size Car Hire Models: Mitsubishi Lancer, Volvo V40, Nissan Qashqai, Ford Mondeo, Opel Insignia, VW Jetta, Audi A3, Renault Kadjar, VW Passat, Ford C-Max and many more.
Why opt for a Large-Size Car Hire in Finland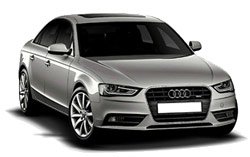 The distance between Finnish cities can be quite substantial, meaning that a bigger engine can be beneficial. Even among the relaxing, often snowy rural atmosphere, tempers can rise in the confined space of a packed car! Our Large cars ensure that nobody will be stepping on each other's toes. These cars can fit up to five people, two large suitcases and two smaller bags.
Popular Large-Size Car Hire Models: Seat Alhambra, Volvo S60, BMW 3 Series, Ford Mondeo Estate, Audi A4 Avant, Mercedes C Class, Audi A4, VW Passat Estate and many more.
Why opt for a Luxury/Convertible Car Hire in Finland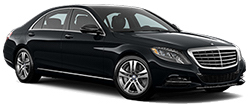 If you're used to driving in style at home, or feel like treating yourself while on holiday, then check out our range of Luxury and Convertible vehicles. The vast open roads of Finland are perfect for taking one of our Luxury cars out for a spin, although it's best to book a Convertible car in the summer months! These vehicles can be surprisingly affordable, so be sure to look on our website to see if you can grab yourself a bargain.
Popular Luxury and Convertible Car Hire Models: BMW 5 Series, Audi A4, Audi A3 Cabrio, Volvo XC90, VW Caravelle, VW Beetle Cabrio, Mini Cooper Cabrio, Volvo S80, Opel Astra Cabrio, Audi A6, Audi A5 and many more.
Why opt for an SUV or Van Hire in Finland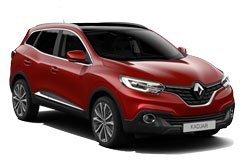 The Finnish countryside is the perfect place to consider renting something more substantial, especially if travelling with a large group that you don't want to separate on the road. Our 7-12 seater Vans, offer ultimate durability on your journey. Alternatively, you're bringing the whole family along and want to ensure their safety, you should consider booking an SUV.
Popular SUV or Van Car Hire Models: Opel Mokka, Suzuki SX4, Honda CRV, Mitsubishi ASX, Volvo XC60, Volvo XC90, Seat Alhambra, VW Sharan, Ford Transit, VW Caddy Maxi and many more.
We hope that you have found this fleet guide useful and that you now feel confident that you can make an informed choice on your car hire. If you still have any questions regarding your trip, or simply want the help of an expert, please don't hesitate to contact our dedicated, award-winning customer service team, who are available 7 days a week. Our agents can talk you through the whole booking process to make sure that you rent the vehicle that best suits your travel needs. Alternatively, just visit our website's online booking engine and you can have your car hire sorted in a few quick clicks.