Travel Guide Finland – Make the most of Scandinavia
Located in northern Europe, Finland is a Scandinavian country bordered by Sweden, Norway and Russia. Many visitors are attracted by Finland's snowy wilderness and extreme landscapes. Within the Arctic Lapland region, numerous ski resorts and national parks welcome hikers, cyclist and outdoor adventurous. Helsinki, is the country's capital city – with a stylish design district, plenty of fascinating museums and historical places to visit, the city is as lively as its people. The splendid Uspenski Cathedral overlooks the city's harbour, and is of a beautiful red-brick construction. Helsinki also is home to the seat of government, hosting the nations Parliament House.
If you're heading up to the Arctic Circle to spot the magical northern lights – Rovaniemi in the region of Lapland is the official home of Santa Claus – for Finns at least. This newly rebuilt city, is also home to the arctic science exploration museum – Arktikum, and the Science Centre Pilke. Another extremely popular destination within the Lapland region, is Kittilä. This holiday resort covers around 5,100 square miles, and is a great place for exploring the northern landscape. Have a read of our travel guide to Finland for up-to-date information and travel tips.
With over 60 years in car hire industry experience, Auto Europe is perfectly positioned to offer you great quotations on your car hire. With occasional deals and special offers, you're sure to find the right car rental solution for your trip. We also hire out luxury cars, motorhomes and provide a transfer service. Through our trusted partners, we are able to offer a large vehicle fleet and numerous convenient global locations. Contact our reservation agents today to find out more and book.
Look over the Finland travel guide topics listed below and take a look at each page for information on a specific aspect of travelling in Finland.
Road trips with my car hire in Finland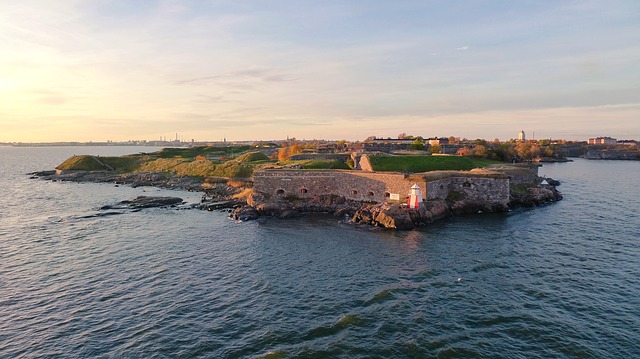 Finland is a large country with varying landscapes and a land of extremes. From north to south, there are many great day trips to be had. Check out some of its amazing archipelagos, sandy beaches and wonderful national parks. Capture some arctic animals, or experience a wilderness unlike many others. If you do plan to venture out of the cities, make sure you plan accordingly and tell someone your plans. Consider the following day trips for a great insight into Finnish life.
Bengtskär Lighthouse: As one of the largest archipelagos in the world, the Finnish coastline is dotted with numerous lighthouses. These lighthouses are pretty impressive and can be visited during the daytime, or booked for a night in. Head towards Bengtskär lighthouse – it's the tallest lighthouse in all of the Nordic countries. It rises up magnificently on Finland's west coast to give great views over the sea and island it sits on. Only accessible by boat – June until August – there are six rooms you can stay on.


Turku Archipelago: Turku Archipelago lays southwest of Turku city. Comprising of more than 20,000 islands, some are only accessible by boat. You are able to rent a private cottage on many of the islands, which makes for a great retreat. The area offers up plenty of outdoor activities, such as; watersports, cycling, fishing, tennis, kayaking and golf. There is also ample wildlife to enjoy and countryside to explore. The area is also a popular destination amongst sailing enthusiasts and families.


Pallas-Yllästunturi National Park: If you are visiting beautiful Lapland, then paying a visit to Finland's third largest national park is a must. This mountain range spreads out for around 60 miles, and is awash with beauty, wildlife and splendid views. A great place to visit all-year-round, Pallas-Yllästunturi National Park is perfect for hiking, skiing and viewing arctic animals in their natural habitat. Make sure you visit Hetta village, Ylläs ski resort and Pallastunturi fells. If you're particularly lucky, on a dark starry night, you get to view the awe-inspiring magical northern lights.


Suomenlinna Fortress: Within Helsinki, Suomenlinna is a sea fortress located on a group of islands. Dating back to the 1700s, the fortress is now an UNESCO World Heritage site which offers up plenty of military history. A captivating place, that can keep visitors entertained for hours whilst exploring its interior. Offering up great views over the sea, this fortress also sees many locals spending relaxed afternoons picnicking and enjoying its grounds. Although the islands are connected by bridges, a bonus is the short ferry ride to and from Helsinki Market Square.
---
What to do in Finland
From snow-capped mountains, to white dense forests and thousands of lakes, Finland is every outside enthusiasts dream come true. Visit a traditional Finnish wooden town, enjoy a swim in a lake or unwind in an enticing spa – there is much to see and do during your visit to this Scandinavian country. Following are some great suggestions for you to try our during your trip.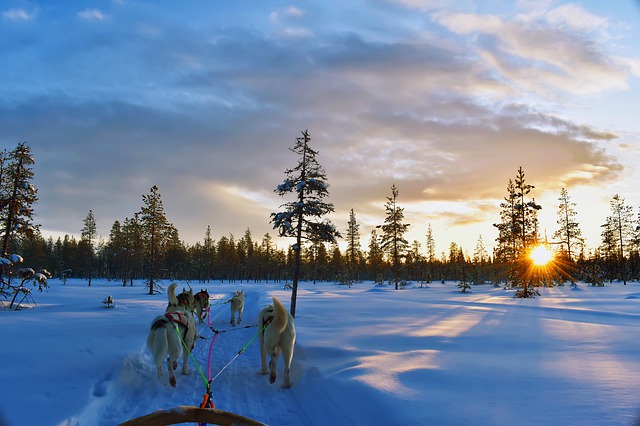 Night in a Glass Igloo: Visiting Finland and spending a night in a glass igloo is what great memorise consist of. During summer, the sun does not set in the northern parts of the country, whilst during the winter months – although not completely dark - the sun sets for months. These extreme contrasts, together with the beautiful landscapes, white snow, starry skies and mesmerising moon light, make a great setting for spending a night under. This is where a glass igloo comes into its own – an experience like no other, especially if you wish to feel at one with nature.


Reindeer ride or husky sleighing: There is in our opinion no better way to explore the Finnish wilderness than by reindeer or husky. Experience Finland's northern regions, its wilderness, snowy landscapes and white forests whilst being pushed by a pack of huskies. Excursions can be as short as 15-minutes, or as long as a few days. Alternatively, reindeers are also available, but for shorter periods. If interested, these only operate from late October into springtime. We would advise a reindeer ride only for children.


Historic towns: If you want to see what a traditional Finnish town is like, then head towards Porvoo, Rauma or even Loviisa to see some wonderful old towns. All these towns date back up to 300 years ago, and consist of wooden houses. See how the locals used to live, experience the quaint atmosphere as you wander its alleyways. If you're staying in Helsinki, the districts of Vallila and Käpylä will offer up similar traditional and historical architecture.


Enjoy a sauna or lake: One of Finland's favourite past times, taking a swim in a lake or relaxing in a sauna is the perfect way to unwind. With more than 3 million saunas in the country and a staggering 180,000 lakes – enjoy what all Finns like to do at least every week. The perfect location to do this is in the Finnish Lakeland. Here you'll find plenty of lakes ad cottages to stay in – each no doubt with its own sauna. Don't be surprised if you see a Finn enjoying the lake even during the winter months.


Hanko Beaches: With 18 miles of sandy beaches and a total coastline of 80 miles – Hanko is renowned for its beautiful shoreline. Once a popular resort town for the Russian nobility, the town of Hanko still contains many grand buildings, such as; the Hanko Casino, Hotel Continental and a variety of Russian wooden villas. Nowadays, the town still attracts a certain class of visitors, in large due to its luxury bars, fine dining and delightful coffee houses.
---
Frequently asked questions about travelling in Finland
We have put together the most common questions made to us by our previous customers for Finland. If you are wondering what the time zone is in Finland, its currency, the electricity voltage and much more, the following questions and answer are for you. Furthermore, we look into how to choose the best car hire for your journey, and what each category provides. If after having read this section, you still have questions, get in touch with a member of our reservation team for help.
With plenty of knowledge in regards to driving in Finland, our staff members are well versed in the road rules and regulations of Finland – providing you solid advice, recommendations and tips. Have a read of our travel tips section to see what other useful information we provide – from office locations to legal driving ages and vehicle categories – you'll find these and more.
---
Considering what type car to hire during your trip is always a tricky one. Each car category has its own advantages and disadvantages, internal capacity and fuel efficiency. When choosing a vehicle for Finland, it is important to consider what you will be using the car for. It is also important to consider your group size and how much luggage will be brought. Finland's varying weather conditions should also be taken into consideration – for instance, if you plan for more remote driving, a sturdier car might be best. SUV's are ideal for rural drives, whilst a large vehicle would be better suited for long motorway driving distances.
If you are looking to stay in the cities, consider a mini, compact of economy car. These are small vehicles that are suited for urban driving. They are very fuel-efficient and come with various seating capacities. Engine power also varies greatly from a mini to an economy vehicle – with the latter generally being the strongest. If you are planning to travel in a large group, consider a van instead of hiring multiple cars. Although initially costlier to hire, a van makes up for it by saving you money on what would of otherwise been spent on public transport. Consult our guide for a more in-depth analysis of each car hire category.
Finland has adopted the EURO since 2002. Cash points (ATMs) are conveniently available throughout cities and towns. In rural areas, an ATM may be harder to come by, so make sure you have enough money before you travel. It is common practice to pay by card, so you won't find a problem using you bank card for purchases. This would generally be free if your account is in euros, otherwise, you may be charged for the privilege, plus any exchange rate.
Finland lays on the Eastern European Time Zone (EET). This makes it two hours ahead of the UK (GMT+2), and three hours ahead during British Summer Time (GMT+3). British daylight saving time, runs from the last Sunday in March to the last Sunday of October.
The electivity voltage for Finland is 220 volts, 50Hz. Plugs can either be the ungrounded Europlug Type C or the grounded Schukoplug Type E/F – both types having a standard two round pins. If you are bringing with you appliances, we recommend also obtaining a relevant adapter. These can be bought at the airport, a travel shop and at major supermarkets.
Currently, no visa requirement is necessary if you are a UK or an EU citizen – only a valid passport is needed. If unsure, we always advise checking with your countries consulate or embassy before setting off on your journey. In Helsinki there is a British Embassy which provides assistance during your time in Finland. The embassy details are as follows:
British Embassy Helsinki
Itäinen Puistotie 17
00140 Helsinki
Finland
Email: info.helsinki@fco.gov.uk
Telephone: +358 (0) 9 2286 5100
The official languages in Finland are Finnish and Swedish. However, English is also widely used and understood throughout the country – especially in urban areas. For a better reception from locals, we always recommend learning a few basic phrases before you arrive. Although, Finnish isn't easy to learn, here are a few useful words to master:
Hello - Hei
Excuse me - Anteeksi
I do not speak Finnish - En puhu suomea
Do you speak English? - Puhutko englantia?
Where is the restroom? - Missä on vessa?
I am lost - Olen eksynyt
Police - Poliisi
How do I get to __? - Miten pääsen ___?
Do you accept credit cards? - Voinko maksaa luottokortilla?
Thank you - Kiitos
---
Useful Links
Official Tourism Website of Finland