Car Hire in Iceland – A Volcanic Oasis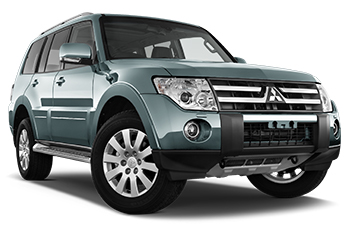 Iceland is an island nation located in the North Atlantic. This Nordic country is one of Europe's least densely populated places and a draw to anyone who simply wants to get away from it all. Amongst its beautiful landscape, you'll find plenty of opportunity to hike, cycle and unwind. Along the whole island you'll encounter lava fields, hot springs, volcanoes and black sandy beaches. Its capital city Reykjavik is the largest and most populated part of the island, accounting for two-thirds of the country's population. Keflavik grew as a popular fishing village and became a vital re-fueling point for NATO. If you happen to head towards the northern regions of Iceland, then Akureyri is another important fishing port – being regarded by many as the capital of the north.
If you opt for a car hire in Iceland, it's easier to explore the whole island and take in everything each town has to offer. Egilsstadir is the largest town in eastern Iceland, and is the main hub for transportation and administrative services. Isafjordur is another town worth visiting, mainly due to its weekly summer ferries to the nearby Hornstrandir Peninsula Nature Reserve.
With over 60 years of car hire industry experience, Auto Europe along with great car hire quotations also provides motorhome hire, luxury car hire and a transfer service. Having partnered with local, national and international car rental brands, means we are located worldwide, including many locations across Iceland. Along with a large fleet of vehicles to choose from, our award winning customer service team is also available during and after your rental - should you require their assistance. If you'd like to discuss your car hire needs for your trip to Iceland, contact our reservation team on +44 123 3225 114. Consult our Iceland car hire reviews to read the opinions of previous Auto Europe customers who commented on the quality of their recent car rental in Iceland.
For more information on renting a vehicle in Iceland, click on the car hire related topics listed below:
Where to Pick-up a Car Hire in Iceland
The beautiful country of Iceland is often overlooked as a holiday destination, but take a closer look and you'll discover a country full of wonder, charm and beautiful rustic landscapes. Whilst we provide pick-ups across the country, some of our most popular locations are Isafjordur and Akureyri. No matter where you choose to collect your vehicle, we're sure your car rental in Iceland will be a great experience. Avis, Hertz and Budget, are just a few globally recognised car hire suppliers that we have partnered with in Iceland. Although, we also partner with some trusted local suppliers, such as, Payless and Carwiz.
Once in Iceland, head towards your car rental supplier office and have all your rental documents ready for checking. Along with identification, your car hire voucher and a valid credit card, you'll also need a full UK driving licence and if required, an International Driving Permit (IDP). The credit card provided must be under the main driver's name, and must have enough funds to cover the deposit that will be taken by the supplier once you collect your car. This deposit will be released back onto your credit card once the vehicle is returned in the same condition as when it left. Before setting off with your car, make sure you fully read the terms and conditions of your hire, paying attention to the fuel policy, any restrictions and applicable fees. Once happy sign the rental agreement and proceed on your journey.
Compare Car Hire Rates at the Most Popular Airports in Iceland
Akureyri Airport
Egilsstadir Airport
Isafjordur Airport
Bildudalur Airport

Hornafjordur Airport
Saudarkrokur Airport
Thorshofn Airport
Westmannaeyjar Airport
Vopnafjordur Airport
Book with the Best Car Hire Suppliers in Iceland
Auto Europe is present in over 24,000 global locations and across Iceland at main airports and central city locations. Through our network of trusted car hire suppliers, booking a car rental in Iceland is simple and we provide a large fleet of vehicles to choose from, at key locations, from Keflavik to Hofn. Through our partnerships and in-house customer service team, we provide support to all our valued clients during and after each rental. We make sure you're never too far from assistance should your require it. Furthermore, through us you are able to cancel your booking up to 48 hours before your rental starts, free-of-charge. This is one of the main benefits of booking through Auto Europe in Iceland.
With a transparent reservation process, our website is perfect for searching, comparing, adding additional options and placing your reservation. The site provides all the necessary information you'd require to view before making a booking – from rental terms and conditions, to insurance cover options, fuel policies and any local fees. Our whole process has been designed to simplify your car hire experience, allowing you to make an informed decision on your car hire in Iceland. The following are some of the car hire suppliers that we work with in Iceland.
If you'd like further information on opening times, how to cancel a booking, drop-box procedure or what to do if you are late – contact our reservation team today. Our team is even able to price match price match any quotation you have found cheaper elsewhere.
---
Frequently Asked Questions about Renting a Car in Iceland
Our numerous years of car hire experience will provide you an exceptional and secure car rental experience in Iceland. No matter where in Iceland you decide to start your journey, through us you're sure to be in safe hands. We're here to make sure that you're on the road as soon as possible, with minimum fuss. To this end, we have provided the following answers to frequently asked questions so that you can feel fully comfortable when hiring through us. If there are any additional questions not covered, please call our reservation team.
---
The minimum age requirements for hiring a car in Iceland depends on the car rental supplier. In general, to rent a small vehicle in Iceland, the minimum age is 18 – however, drivers must have held their driving licence for at least one year. To hire a larger car or an SUV, generally you will have to be between 20 to 23 years of age. Anyone under the age of 21 may be charged a young driver surcharge by the local supplier – this may also apply to anyone under 26 if the vehicle is of a higher category.
As each supplier applies their own young driver surcharge, it is therefore important to check the exact amount during the online booking process. If you have difficulty, then call our reservation department for clarification. Your first car hire may seem daunting, but often it can also be a thrilling experience driving in a new country.
In order to see, if a young driver surcharge applies to your booking, the amount of fee charged, or if there are any restrictions, you will need to enter your exact age into our online search. By doing so, you will be shown suppliers that are willing to rent a car in Iceland to your age group. Always check the info icon section for further information, and your voucher's full terms and conditions, which are available after the reservation has been made.
Yes, one-way car hire is permitted domestically within Iceland. A one-way fee is normally applied, with the amount varying between suppliers, period of booking, car category and locations. The fee can be either paid during the booking process or at the supplier office - depending on the selected supplier and car category, our online booking system will state when payment is required during the reservation process. One-way fee information, if applicable, can be found on the booking engine results directly below the car rate.
Auto Europe does not collect or profit from one-way fees. We do however; provide one-way fee information so that our customers can make an informed decision before placing their booking. As each supplier charges different one-way fees, it is important to fully check all available options.
Please also note that travel outside of Iceland is not permitted.
Yes, a valid credit card under the main drivers name must be provided upon pick-up of the vehicle. Failure to do so will mean the car hire supplier may refuse to release the vehicle. The credit card must have enough funds in order for the supplier to place a hold for a deposit. This deposit will be released back onto your credit card once the vehicle is returned in the same condition as when it left. Visa, Mastercard, Diners and American Express are the most commonly accepted credit cards by suppliers, although please confirm before travel.
To inform yourself of what credit cards are accepted by your particular supplier, please visit the "Policy Information" in "Supplier Payment" under the "Info Icon" section. Additional information can also be found in "Inclusive Package" under "Info Icon".
If you're really interested in experiencing the dramatic beauty of Iceland, then a hire car is the perfect option. Iceland is very simple to get around by vehicle, although care should always be taken in regards to changing weather conditions. The island has a well-maintained and efficient 825 mile Ring Road. This however isn't the case with other roads, as only a third of Iceland's roads are paved. Many roads are narrow, steep and have unprotected drops. It is therefore very important for you to follow speed limits and adhere to local road rules and regulations.
When driving in the country you must stay on the right-hand side of the road, and overtake on the left. Vehicle headlights must also always be on, regardless if driving during the day or night. As in other European countries seat belts are mandatory for all passengers, with appropriate child car seats installed if required. Children under the age of 12 cannot ride at the front unless the car has its air bags deactivated. The usage of mobile phones whilst driving is prohibited unless an appropriate hands-free system is used. Speed limits are 18-30 mph in built up areas, 50 mph on rural gravel roads and 55 mph on paved roads.
When driving around Iceland we would advise you drive with sunglasses due to the low lying sun to minimise glare. If you're crossing any bridge, these are normally single lane and thus the first car to arrive has priority. Drivers must also carry with them at all times, their driving licence, car rental voucher and car documents (those of which can be found within the car's glove compartment). It is illegal to drink and drive in Iceland, with police having a very low tolerance towards anyone caught – the alcohol limit is 0.5.
Other important things to note whilst driving in Iceland, is that off-roading is strictly prohibited, even if you have an appropriate vehicle. Petrol stations are normally open between 07:30 until 20:00 in rural areas, and 07:30 until 23:00 in urban areas. When on a two-lane roundabout, drivers on the inner side always have priority to drivers on the outer side. If you obtain any fines during your rental, this will be passed to the car hire supplier and onto your final rental bill. The car hire supplier may also add an administration charge.
Make sure that you are fully prepared for the eventuality of a breakdown in Iceland. Due to often extreme weather conditions, we always advise having a couple of blankets in the boot. The Search & Rescue Association of Iceland (ICE-SAR) provides a safety app for visitors. The device uses your GPS signal to allow rescuers to locate you in case of an emergency. We highly recommend this life-saving app for hikers, bikers and those heading on road trips, especially in remote parts of Iceland. The app can be downloaded at 112 Iceland.
No road tolls exist in Iceland, although there is one tunnel toll located near Akureyri. Vadlaheidi Tunnel was opened in 2018 and shortens your journey by 9.9 miles, allowing you to avoid the often dangerous Víkurskarð mountain route. To date, this toll costs around £9 to cross, but you will need to pre-register online to pay. Setting up an account is free. Once done, you link your car registration number with your payment details, allowing your car to be charged each time you pass through the tunnel.
Our base rental quote always includes the minimum legally required car hire coverage for Iceland. This includes; Liability Insurance, Collision Damage Waiver (CDW) - with or without excess, and Theft Protection (TP) – with or without excess. It is important to note that CDW does not cover damage and/or loss to vehicle keys, glass, exterior mirrors, undercarriage, roof, engine, locks and tyres. If you wish to have these items covered, we recommend taking out our optional Full Protection cover, for an additional fee. This will then cover damage/loss to glass, wheels, roof, undercarriage, misfuelling, administrative costs, towing costs and more. Cost may vary depending on location, supplier, rental duration and car category.
For more information on the type of coverage that comes with your rental, consult the "Additional Information" section under "Info Icon" during the booking process. Here you'll be able to view the CDW deductibles, Liability Insurance coverage and Theft Protection deductibles. This information is also contained in your bookings terms and conditions.
When you arrive to pick-up your vehicle, the car hire supplier may also offer you additional insurances. This is optional and for the most part, if you have already taken out our Full Protection cover, it won't be needed. Nevertheless, suppliers may offer Personal Accident Insurance (PAI), Personal Effects Coverage (PEC), Super CDW, Sand and Ash Protection, Road Assistance and many more. Auto Europe does not refund any insurance taken out directly with the supplier. Consult our complete guide to insurance coverage for further information.
Yes, although there are some restrictions. All registered drivers must have a full UK driving licence during their rental duration. Depending on the supplier, the driving licence must be held for a least one year, or three years for some suppliers depending on the car category. Relevant information can be viewed under "General Terms", located in "Info Icon", in the "Inclusive Package" section of our website.
If your driving licence is not in the Roman alphabet, an International Driving Permit (IDP) will be required. An IDP is only valid when accompanied by a valid UK driving licence. Please also view our DVLA changes section for further information in regards to your UK driving licence. All car hire suppliers in Iceland have a minimum rental age requirement.
Consult your rental voucher terms and conditions to make yourself fully aware of the requirements before collecting your car. Failure to comply will mean the supplier may refuse to release the vehicle.
Yes, additional drivers are permitted on your car hire in Iceland. Some car rental suppliers charge a small fee for this privilege, and it is included in the quotation, whilst with others, payment of this fee is made directly to the supplier during pick-up. Often, free additional driver offers are provided on our website for specific suppliers, locations and dates. It is important that all drivers be named on the rental agreement during the booking process. Failure to do so will mean that any insurance taken out could be void, making the main driver legible for all damage incurred, as a result of theft or collision.
All additional drivers need to provide upon pick-up the same documents as the main driver. This includes identification, a driving licence and if required an International Driving Permit. More information in regards to additional drivers and fees can be viewed on our website under "Driver Information", when "Info Icon" is selected. Your car rental voucher terms and conditions will also contain details.
Yes, in Iceland depending on the time of year, you will require extra equipment on your hired vehicle. From 1st November until 14th April annually, all vehicles must have winter tyres installed with a minimum tread depth of 3mm (1/11th of an inch). Icelandic winters can be very challenging to drive in, especially for those unaccustomed. Often weather can change rapidly, so we always recommend adapting your speed to the conditions and taking extra care on the road.
Due to cold weather, we always advise keeping a couple of blankets in the boot of the car, in case of a breakdown or accident. Plan your journey beforehand, paying particular attention to weather forecasts. If you're planning to head to the northern regions of Iceland, travel in a group of at least two cars, in case you require assistance. In addition, make sure your mobile phone is fully charged before setting off.
During your online booking process you may notice that some suppliers already provide free winter tyres with your booking, under the wording "Winter Tyres Included". As not all suppliers come with free winter tyres, it is therefore required to choose our special seasonal package during the booking process. This option will give you peace-of-mind in the knowledge that you'll be fully prepared for driving in Iceland during the winter period.
No, it is illegal to drive off-road in Iceland. The Icelandic countryside is extremely unique and untouched, and as such, local authorities take off-roading very seriously. Often heavy fines are imposed and even imprisonment. In addition, you should take extra care when driving in the Icelandic highlands, crossing rivers or driving on snow, as this can be dangerous for inexperienced drivers. SUV 4x4 vehicles are required for Iceland's interior regions, which are only accessible during the summer months. Driving on F-Roads, Road 35 (Kjolur) and Road 550 (Kaldidalur) is also only allowed with a 4X4 vehicle. All vehicle types are allowed to drive on Route 1, also known as Iceland's Ring Road.
---
Additional Vehicle Rental Options in Iceland
Through our website you are able to compare quotations of all the available local, national and international car rental suppliers in Iceland. With our partners we are able to offer many pick-up and drop-off locations, and a large fleet of vehicles to choose from. We provide the full range of vehicles, from Mini car categories to larger Vans – a vehicle for any occasion.
If you're planning to stay mainly in the cities, opt for a vehicle in our Compact or Economy car category. These cars are ideal for city driving and are very economical to run. If you're looking at driving between Icelandic cities, we would advise selecting a car from our Large car category instead. These cars have powerful engines and will give you plenty of stability on longer journeys. Most car categories will seat up to five passengers, with enough storage to match.
Have a read of our Iceland fleet guide for more in-depth information on car categories in Iceland – their advantages and disadvantages.
SUV Car Hire Iceland - Although off-roading is illegal in Iceland, the benefits of having an SUV on normal roads is still extremely beneficial. The added security and on-road stability gained from a 4x4 is ideal for icy roads and in harsher weather conditions. Our SUV cars can seat up to five people, in additional to having enough plenty of storage and legroom. With powerful engines, these vehicles are perfectly suited to the Icelandic conditions. It is important to note that some roads only allow 4x4 vehicles.
Luxury Car Hire Iceland – If you're visiting Iceland on a business trip, consider hiring a luxury car for your trip. These vehicles are good for making a great first impression. With their glamorous and stylish looks, inside and out, our luxury cars have the latest mod-cons and technology. Depending on the chosen vehicle, seating is often provided for up to five people, with enough storage for a few essential things. Luxury vehicles are very popular amongst our business customers.
Campervan hire Iceland – Iceland has so much natural beauty that to visit and stay only in one area would be a tragedy. From coast-to-coast, the country has rustic beauty forged through centuries of volcanic and Atlantic natural forces. If you're interested in seeing snow-capped mountains, fjords, volcanic deserts and black volcanic beaches, then a motorhome will provide the freedom to do so. Available motorhomes are spacious and provide all the mod-cons you'd expect in a campervan.
---
Useful links