Iceland Car Hire Fleet Options
A country of sharp contrasts and full of natural splendour, Iceland really has to be seen to be believed. With its dramatic lava fields, bubbling mud pools, turbulent waterfalls, glaciated mountains and hot steaming vents, the country is geographically and geologically diverse and completely unique in so many different ways. Home to the largest glacier in Europe, as well as many of the world's most active volcanoes, Iceland's location just south of the Arctic Circle provides frequent sunny days in summer and long dark nights in winter, offering visitors plenty of opportunity to see the famous Northern Lights, the greatest natural light show on earth. Iceland was formed by volcanic rifting along the European and American tectonic plates and ever since it was settled in the 9th century it has been a place of immense curiosity, particularly now that air travel has made the island so accessible. The capital, Reykjavik (which means Smokey Bay), provides the perfect base from which to tour the island's many natural wonders, most notably Geysir, one of the world's best-known geysers. But it's a little-known fact that Iceland is mostly ice-free, which means that getting around in your Auto Europe car hire is much easier than you might imagine, especially on the vast 827-mile-long Ring Road that circumnavigates the island. Most visitors are equally unaware that geothermal energy heats almost 200 swimming pools spread across the island, so don't forget to pack your swimming costume. Iceland also excels as a first-rate outdoor sports destination and is especially tailor-made for skiing and snowboarding holidays from late autumn until early spring, while whale-watching and salmon fishing are other increasingly popular pastimes on the island.
Why opt for a Mini Car Hire in Iceland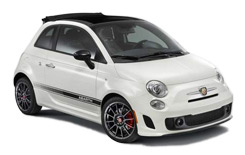 Nothing beats Iceland's spellbinding landscapes. In fact, these days the island is attracting more and more photographers and nature lovers from all over the world, and for very good reason. There's much to see, from the picturesque streets of downtown Reykjavik to the spectacular volcanic setting of Iceland's interior. To take advantage of the country's spectacular scenery in the quickest and most economical way possible, we recommend one of Auto Europe's Mini category cars, which are ideal for people visiting Iceland on their own or for couples travelling with a couple of airline-style carry-on cases.
Popular Mini Car Hire Models: Toyota Aygo, Skoda Citigo, Kia Picanto, Ford KA, Mini Cooper, VW Up and many more..
Why opt for an Economy Car Hire in Iceland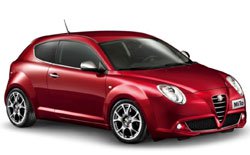 Reykjavik is the world's northernmost capital and home to a host of first-rate tourist attractions, including Iceland's National Gallery, Asmundarsafn Art Museum, Reykjavik City Museum and Hallgrímskirkja, the city's iconic church with its strikingly modernist steeple. Despite its relatively small size, the city offers a wealth of concert venues, theatres, galleries and fine restaurants. You'll find that city sightseeing in Reykjavik is quick, easy and cost effective in an Auto Europe Economy category car which are designed for up to four people travelling with a large suitcase or two people with a couple of suitcases.
Popular Economy Car Hire Models: Fiat 500, VW Polo, Renault Clio, Ford Fiesta, Seat Ibiza (2 Doors), Opel Corsa and many more.
Why opt for a Compact Car Hire in Iceland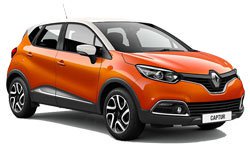 Sitting on an active volcanic ridge at the edge of the Arctic Circle, Iceland's unique island culture and explosive scenery is a road-tripper's dream come true, with breathtaking mountainscapes around every corner. To travel around the island in comfort and at a reasonable cost, we suggest one of Auto Europe's very popular Compact-category vehicles, which can seat five people with up to three items of luggage. Use your Auto Europe Compact car to visit the Vatnajökull National Park, a beautiful wilderness of mountains, volcanoes and glaciers that's also home to Europe's largest waterfall, Dettifoss, in terms of water volume.
Popular Compact Car Hire Models: Toyota Auris, Opel Astra Estate, Kia Rio (4 Doors), Renault Symbol, Mercedes A Class, Opel Astra, VW Golf, Ford C-Max, Audi A3 and many more.
Why opt for an Intermediate-Size Car Hire in Iceland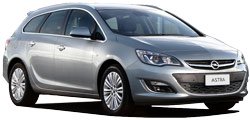 A dream come true for road-trippers in Iceland is the island's world-famous Ring Road, with its jaw-dropping vistas and over 800 miles of majestic scenery. The Ring Road provides visitors with quick and easy access to many of the country's top tourist attractions, including Gullfoss where a series of spectacular waterfalls thunder down into a deep, narrow gorge. The ideal car hire in Iceland for this kind of travel experience is Auto Europe's Intermediate category car, which is designed for five people with two large suitcases plus extra carry-on cases.
Popular Intermediate-Size Car Hire Models: Citroen C4 Picasso, Toyota Corolla, Ford Kuga, Citroen Berlingo, Ford Grand C-Max, Skoda Octavia Estate, VW Touran and many more.
Why opt for a Large-Size Car Hire in Iceland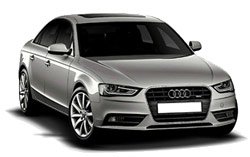 With its deep historical and symbolic associations for the Icelanders, Þingvellir (Thingvellir) National Park is home to the Althing, an open-air assembly representing the whole of Iceland that was first established in 930 and continued to meet until 1798. A UNESCO World Heritage site, the park shows evidence of the way the landscape was husbanded over 1,000 years. Such an extraordinary place as this warrants being visited in style, which is why we suggest one of Auto Europe's Large category cars, which are spacious, comfortable and with enough seating for up to for five people with all their luggage.
Popular Large-Size Car Hire Models: Audi A4, Ford Galaxy, Mercedes Vito, VW Passat Estate, Toyota RAV 4, Ford Mondeo Estate, Renault Talisman Grandtour and many more.
Why opt for a Luxury/Convertible Car Hire in Iceland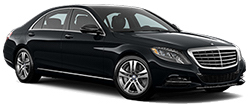 With its floating blue icebergs, Jökulsárlón Lagoon is one of Iceland's most serene landscapes with a most ethereal setting amidst large black volcanic boulders. This striking natural attraction is on a par with Haukadalur, the island's best-known geothermal area where the Strokkur geyser erupts regularly in the most spectacular fashion. To fully appreciate the immense beauty of these unique places, we recommend one of Auto Europe's top car hire categories, our Luxury and Convertible cars which are large, stylish and fitted with all mod cons.
Popular Luxury and Convertible Car Hire Models: BMW 5 Series, Jeep Grand Cherokee, Mercedes E Class, BMW 7 Series, Ford Edge, Audi A6 and more.
Why opt for an SUV or Van Hire in Iceland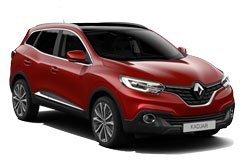 Iceland is one of the best places in the world to see Aurora Borealis (Northern Lights), one of the planet's greatest natural light extravaganzas that often dances across the country's night sky quite dramatically and unexpectedly. To see this, it's necessary to drive out to some of the remote parts of the island, particularly at spots along the country's beautiful north coast. There's no better vehicle for this than an Auto Europe SUV which has enough power to access Iceland's less-visited areas, and for groups of between 7 and 12 people we'd recommend one of our comfortable Vans which are ideal for large families with children.
Popular SUV or Van Car Hire Models: Nissan Qashqai, Volvo XC90, Renault Captur, Suzuki Jimny 4x4, Opel Vivaro, Ford Tourneo, VW T5 and many more.
If you're travelling to Iceland to see the Northern Lights or some of the island's many natural attractions, it's important to choose the right Auto Europe car hire for your trip. The aim of this Iceland car hire fleet guide is to give you all the information concerning the many categories of car hire before you book your trip in order to help you make the right choice. It's easy to make a reservation - all you need to do is visit the Auto Europe website at www.autoeurope.co.uk where you can book your vehicle in three easy steps. If you have any further questions, please feel free to call our rental specialists 7 days a week on +44 123 3225 114 or alternatively drop them a line at reservations@autoeurope.co.uk.