Travel Guide Switzerland - An Alpine Adventure
Beyond its cosy alpine chalets, cuckoo clocks, time-honoured time-pieces and chocolate brands of international renown, Switzerland is a modern, multi-faceted destination fuelled by the people's passion for centuries-old traditions and inherent desire to preserve the country's rich and varied culture. Compact and charismatic, few countries in Europe can beat Switzerland for natural beauty and variety; it's a place to fill your lungs with fresh alpine air and embark on uncharted adventures.
The country is split up into three different regions - German, French, and Italian – which greatly contributes to the experience of visiting this land of snow-capped peaks, winding mountain roads, pretty medieval villages and unparalleled pastoral beauty. No matter what time of year, Switzerland charms the visitor with its sapphire-blue lakes, dramatic alpine valleys and charming picture-book architecture, not to mention the immense big-city appeal of centuries-old metropolises like Geneva and Zurich.
There's much to feast your eyes on, most notably the Matterhorn, an iconic 4,478-metre-high pyramidal peak in the Pennine Alps. And the country's accessible too, right in the heart of Europe with the added possibility of hopping over the border into Germany, Italy, France or Austria for an action-packed two- or three-destination itinerary. The scenery changes dramatically from season to season, so you'll have just as much fun visiting Switzerland in the low and shoulder seasons as you will in the height of summer.
Founded in 1954, Auto Europe can help you plan your trip to this strikingly beautiful country with a wide choice of vehicles for all budgets. As a major international car rental broker, we offer a quality service at the lowest possible prices as a resul of our 65-plus years of experience. Thanks to the partnerships we have built with the world's most reliable and prestigious car hire companies, we provide the greatest choice of cars at over 24,000 locations in more than 180 different countries. In Switzerland, Auto Europe offers pick-up locations in cities and towns all over the country, allowing you to pick up your car where it best suits your travel plans. In addition, we offer motorhome rentals for those with a more adventurous spirit.
With our Travel Guide Switzerland you'll find all the information you need regarding the many different options available to you when planning a road trip or city sightseeing holiday in Switzerland, with lots of tips and suggestions on where to go and what to see on your travels. And if you need any kind of help planning your itinerary, whether you're planning a motoring holiday from Montreux or a short break in Basel, then please feel free to give our award-winning reservation specialists a call on +44 123 3225 114. They are on duty seven days a week and will be more than happy to answer your questions and find you the best deal available.
Look over the Switzerland Travel Guide topics listed below and take a look at each page for information on a specific aspect of travelling in Switzerland.
Road trips with my car hire in Switzerland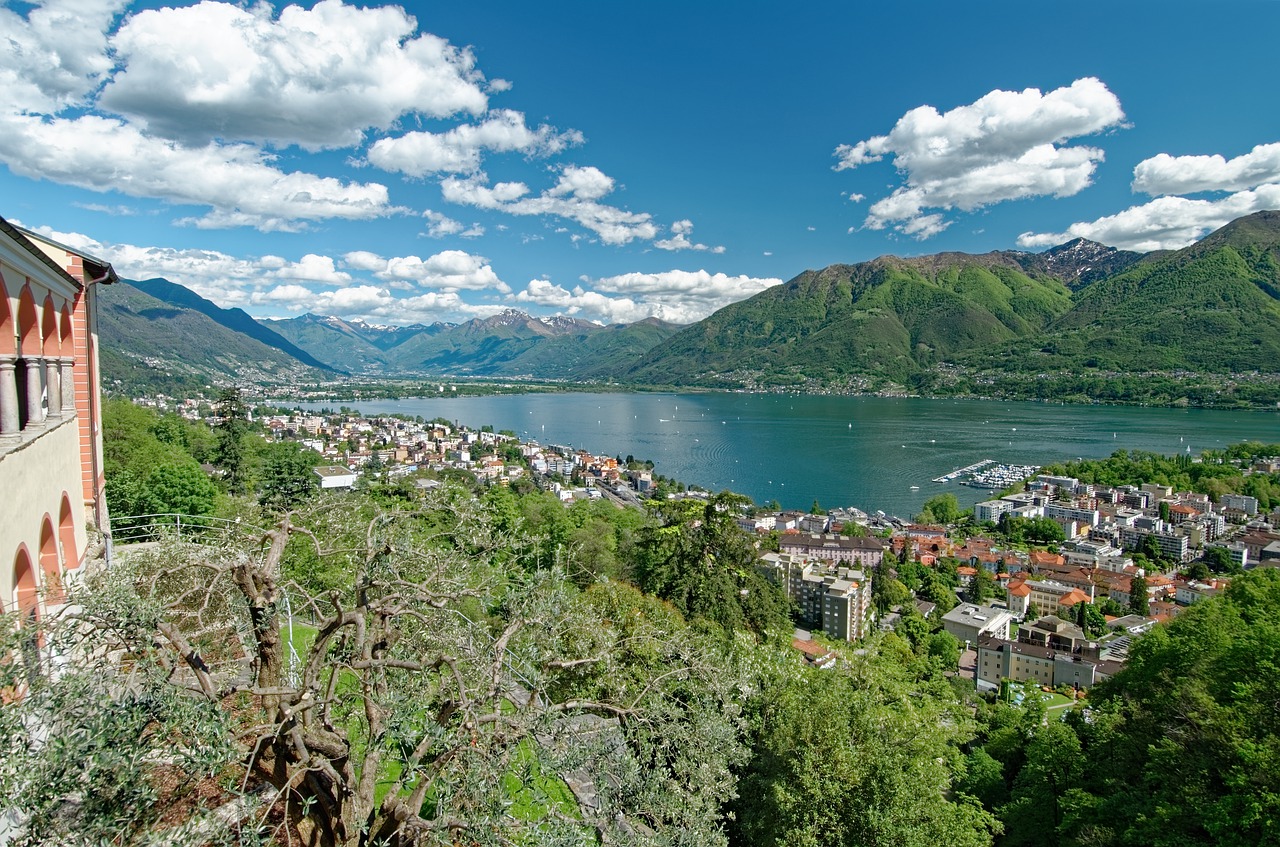 More than any other European country, Switzerland is tailor-made for exhilarating road trips, with inspiring scenery to behold every inch of the way. The best way to fully appreciate the sheer beauty of its mountains, lakes and picturesque cities is from the comfort of an Auto Europe car hire. This awe-inspiring country has a surprise waiting for you around every bend, especially in the Alps where you'll have plenty of opportunity to stop for a picnic perhaps and take some of the best photographs of your life! There's also the possibility of picking up your car hire in one place and dropping it off in another, giving you much more flexibility and the chance to cover as much of Switzerland as possible. Here follow a few suggestions on some of the most popular routes to follow in Switzerland, including the 1,000-mile-long Grand Tour, one of the most exhilarating road trips in the world.
Grand Tour of Switzerland: Many visitors to Switzerland are unaware of the fact that one of the world's most exciting and best-organised road-trips is close by and just waiting to be discovered. Aptly named the Grand Tour of Switzerland, the Swiss tourism authorities have come together across the different regions to establish an unparalleled touring route that encompasses all the country's most important cities and attractions. Covering 1,000 miles of prime Swiss terrain, the Grand Tour takes about seven days to complete at a leisurely pace, and once you've seen the views from your car window you'll understand why there's no reason to hurry.
San Bernardino Pass: Dating back to Roman times, a drive along the San Benardino Pass is an exhilarating road-trip experience passing lakes, meadows, valleys and striking mountain peaks as it runs around eighteen hair-pin bends in the Graubünden region of southern Switzerland, in very close proximity to the Italian border. Connecting the Hinterrhein and the Mesolcina valleys between Thusis and Bellinzona, the road reaches an altitude of 6,778 feet, offering drivers some of most breathtaking alpine vistas in the whole of Switzerland.
Furka Pass: With an elevation of almost 8,000 feet, the popular Furka Pass gained global interest when it became the scenic setting for the famous Goldfinger car chase when James Bond's Aston Martin tried to evade a very persistent Ford Mustang in 1964. More than 50 years later, you can retrace 007's steps through the Valais Valley passing landscapes that haven't changed a bit in all those years, making it one of the most nostalgic and exciting road-trips in central Europe.
---
What to do in Switzerland
After a few days' city sightseeing, we urge you to take advantage of Switzerland's renowned motorway system and explore the country's many different tourist regions, taking the long way across the mountains whenever possible. There's an abundance of fascinating cities from which to choose, including Lausanne and Lugano, both very cosmopolitan with plenty of tourist appeal. Here follow a few suggestions to get you started on your next trip to Switzerland;
Bern: Built on a sandstone ridge and surrounded on three sides encircled on three sides by the River Aare, the city of Bern is one of the prettiest capitals in Europe. Classified as a UNESCO World Heritage Site, its charming old town is notable for its towers, bridges and geranium-filled window-boxes. Don't miss the famed Kunstmuseum (Museum of Art), home to more than 50,000 paintings, sculptures, drawings and photographs. Likewise, you can't leave Bern without seeing the city's 800-year-old Clock Tower (Zytglogge), one of Switzerland's most iconic landmarks.


The Matterhorn: A magnet for road-trippers, the Matterhorn is one of the world's most pointed peaks and one of the highest mountains in the Alps. Close to the Italian border, it rises to almost 15,000 feet and often makes visitors gasp with amazement when seeing it for the first time. The Matterhorn was first climbed in 1865 but the expedition ended tragically when four climbers fell to their death during the descent. Stop at the charming village of Zermatt in the Matterhorn's foothills to enjoy a relaxing meal and horse-drawn carriage ride in the shadow of the mountain.


Château de Chillon: One of Europe's best-preserved and most photographed castles, the oval-shaped Château de Chillon near Montreux dates from the 13th century with some parts thought to be more than 1,000 years old. Inside, a maze of courtyards, towers and luxurious rooms immortalise the history of the House of Savoy, as well as Lord Byron's 1816 book, The Prisoner of Chillon. The author even carved his name into a pillar in the castle's dungeon. Visitors can only marvel at the Château's austere setting in a prime location overlooking Lake Geneva, another of Switzerland's tourism highlights.


Appenzell: Located in the north-eastern corner of the country, close to the German and Liechtenstein borders, the little town of Appenzell is considered the most picturesque of all Switzerland's mountain villages. Nestling at the foot of the Alpstein mountains, Appenzell is the heart of a region renowned for its rural traditions such as the ceremonial descent of the town's cattle in autumn and a busy programme of cultural events such as folk music festivals and country dances throughout the year.


Oberhofen Castle: Situated right beside the water on Lake Thun, Oberhofen Castle is the centrepiece of a magnificent 2.5-hectare park in the heart of western Switzerland. One of the world's most photogenic buildings, the castle has changed hands many times since its construction in the 13th century, which each new owner embellishing its charm with more rooms and architectural features, the result of which is a rich variety of styles from Bernese Baroque to Prussian-inspired areas. The castle's museum showcases the history of all its illustrious inhabitants from the 16th to the 19th centuries.


Swiss National Park: Founded in 1914, the beautiful Swiss National Park in the Engadine Valley is the oldest nature reserve in the Alps and a great find for road-trippers heading for the border with Italy. Covering more than 60 square-miles, the park is vast expanse of flower-dotted hollows, fast-flowing rivers and limestone crags, the whole of which is more dramatic in winter when the forested mountains are covered in a blanket of snow and the views from the cross-country ski trails are stunning.
---
A bit of history
Switzerland's first-known inhabitants were hunter-gatherers living in caves who settled by the lakes and rivers when the glaciers receded over 5,000 years ago. A Celtic tribe arrived in the area around 400 BC during the 2nd Ice Age. When the Romans arrived they built roads and developed a robust urban infrastructure but during the decline of the Roman Empire much of the country fell into the hands of a warlike Germanic tribe called the Alemanni, while the rest came under the control of the Burgundians. The Franks succeeded both of them and under Charlemagne much progress was made with many abbeys built in the 8th and 9th centuries becoming great centres of study and culture. In 1291, three rural communities joined forces in an effort to fend off attacks from the outside and it was then that the territory started to exist as a Confederation. By the end of the 15th century, the country was strong enough to influence European powers but the following century Europe was marked by a division in the Catholic Church triggered by the Reformation, riots and tensions which came to shape Switzerland's future. During the 30 Years' War (1618-48), the Confederation remained neutral which helped establish its independence from the Holy Roman Empire. In 1798, French troops invaded Switzerland and proclaimed it a centralised state, the Helvetic Republic, and for the first time in its history Switzerland was forced to provide troops for France and forgo its impartiality. The following Sonderbund War lead to a more centralised form of government due to the adoption of the Constitution of 1848. Poverty, hunger and unemployment contributed to a difficult time for many citizens around this time but the 20th-century brought a series of developments that improved political, economic and social areas in Switzerland. With a change in the party systems, as well as the industrialisation of rural areas and investments in social security, the quality of life improved steadily and significantly, with Switzerland opting to remain politically neutral during the course of the two World Wars. In 2002, the nation was declared member of the United Nations.
---
Frequently Asked Questions about travelling in Switzerland
In this section we answer some of the most frequently-asked questions for people planning to hire a car and travel around Switzerland. These questions cover everything from the best type of car to choose for your trip and whether or not you'll need an adapter to power your electrical devices once you arrive. There's also information about Switzerland's currency, local time zone and visa requirements, plus a few words and phrases in German to help you get around more efficiently, although many people in Switzerland speak perfect English, especially the young.
---
As Switzerland is such a mountainous country, it's important to give plenty of thought to the kind of vehicle you're going to need for your trip. For ciy sightseeing, it's best to choose something smaller and to get around the narrow streets of Basel's historic quarter, but for an extended drive along the Grand Tour of Switzerland we suggest a more spacious car such as an SUV with plenty of luggage space and additional leg-room. Check out the different types of car category we have available and study the benefits of each according to your requirements.
Switzerland is not part of the European Union and therefore not obliged to convert to the euro so still has the Swiss franc, usually indicated as CHF. Nevertheless, many of the prices in shops and restaurants prices are also in euros so that visitors can compare prices. Some establishments may accept euros but are not obliged to do so, and any change given back to you will most likely be in Swiss francs. The Swiss franc comes in the following denominations: (coins) 5, 10, 20, 50 Cents and 1, 2, 5 Francs, (notes) 10, 20, 50, 100, 200, 1000 francs. Money can be withdrawn with most UK bank cards from Swiss ATMs, which are called 'Bankomats' in banks and 'Postomats' in post offices. You will, however, most likely incur a withdrawal fee. As the fee is usually charged per withdrawal, you can save by making fewer large withdrawals, but be extra cautious when carrying large amounts of cash with you. You can also exchange currency at banks, which offer the best rates, or at exchange offices at the airport and major railway stations.
During the winter, Central European Time (CET) applies in Switzerland. From the end of March to the end of October, Summer Time applies (CET + 1 hour).
The voltage in Switzerland, as in most of Europe, is 230V/50 Hz. Switzerland uses type C (2-pin) and type J (3-pin) plugs - note that type C 2-pin plugs also fit J sockets. Most power sockets are designed for three pin round plugs. The standard continental type plug with two round pins, applied for many electrical travel products, may be used without problem. Adaptors are available in most hotels.
Holders of a British passport do not require a visa, although the situation might change because of Brexit. At the moment a visa is only required for a continuous stay of more than three months, but if your stay is shorter than three months then you only need to produce a valid passport. Should you require assistance from the consulate during your trip to Switzerland, please get in touch with the British Embassy at the following address in Vienna;
British Embassy Bern
Thunstrasse 50
3005 Bern, Switzerland
Website: www.gov.uk
Telephone: +41 (0)31 359 7700
The official languages of Switzerland are German, French, Italian and Romansch but English is widely understood in cities and major tourist areas. As German is the most widely spoken language in Switzerland, here are a few words and phrases to help you get around more easily with your car hire in Switzerland;
Good morning - Guten Morgen
Goodbye - Auf Wiedersehen
Excuse me - Entschuldigung
Do you speak English? - Sprechen Sie Englisch?
Thank you - Danke
Please - Bitte (also said when handing over an item, such as a payment)
Don´t mention it (response to thanks)- - Bitte
Rental car - ein Mietwagen
The police - die Polizei
I want to hire a car - Ich möchte ein Auto mieten
Stop (at a sign) - Halt! / Stop!
One-way street - Einbahnstrasse
No parking - Parkverbot
Speed limit - Geschwindigkeitslimite / Höchstgeschwindigkeit
Petrol station - Tankstelle
Petrol - Benzin
Motorway - Autobahn
Driving licence - Führerschein
Under construction - Baustellen
Warning triangle - Warndreieck
Where can I exchange money? - Wo kann ich Geld wechseln, bitte?
Exit - Ausfahrt
---
Useful Links
Switzerland Airport Information
Discover Switzerland in the summer
Official Tourism Website of Switzerland