Switzerland Car Hire Fleet Options
Landlocked between the Alps and the Jura Mountains, Switzerland is very much the beating heart of central Europe and one of the world's most scenic places to visit. Much of the country is mountainous and visitors exploring Switzerland in an Auto Europe car hire will be treated to the sight of snow-capped peaks at every turn, whatever the time of year. Nevertheless, Switzerland is a small country - just 220 miles (350km) long and 140 miles (220km) wide - making it ideal for discovering by car. Geneva and its magnificent lake provide for several days of interesting sightseeing, especially the city's old town with its narrow, cobbled lanes and wonderful restaurants. Bern, the capital, is arguably the most beautiful of all Switzerland's cities and boasts one of the best-preserved town centres in Europe. Idyllically set in the foothills of the Alps, Interlaken (meaning 'between two lakes') is a land of exhilarating walks and head-spinning views, not to mention some of the best food in Switzerland. Nestling on top of a 10,000-foot-high (3,000m) mountain, the small pedestrianized village of Mürren ranks as one of the highest inhabited places in the world. Speaking of mountain vistas, why not use your car hire in Switzerland to visit Jungfraujoch and its high-altitude train journey, without doubt one of the great railway journeys of the world. And don't forget lovely Lucerne, described by Wagner as the 'most beautiful spot in the world' that's best-known these days for its annual music festival. Montreux, likewise, is another Swiss town synonymous with music, in this case jazz, soul, funk and blues.
Why opt for a Mini Car Hire in Switzerland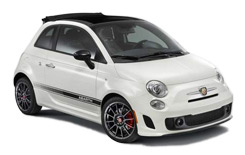 Many of Switzerland's towns and cities are blessed with old medieval centres, most specifically Geneva and the country's capital Bern whose impressive historic quarter is a protected UNESCO World Heritage site famous for its four miles (7 kilometres) of covered arcades lined with cafés, trendy boutiques and art galleries. There's no better vehicle for exploring these ancient districts than an Auto Europe Mini car, the most versatile and economical of all our categories with enough space for two people and their carry-on cases or one single driver travelling with extra luggage.
Popular Mini Car Hire Models: Fiat 500, Skoda Citigo (2 Doors), Opel Agila (4 Doors), Toyota Aygo, Seat Mii, Chevrolet Spark and many more.
Why opt for an Economy Car Hire in Switzerland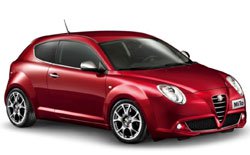 Zurich is another beautiful city with so much for visitors to see, most notably St. Peter's church with its Romanesque cloisters and magnificent stained-glass windows and the Swiss National Museum housing Switzerland's most precious art collection and a wide range of artefacts portraying the country's long and chequered history. To fully appreciate the very best of Zurich, we recommend one of Auto Europe's most popular vehicles - an Economy category car - which has enough space for four people with one large suitcase or two people with additional luggage. Our economy cars are very cheap to run and small enough for sightseeing around the narrow, cobbled streets of Switzerland's many old towns and villages.
Popular Economy Car Hire Models: Fiat 500, VW Polo, Renault Clio, Ford Fiesta, Seat Ibiza (2 Doors), Opel Corsa and many more.
Why opt for a Compact Car Hire in Switzerland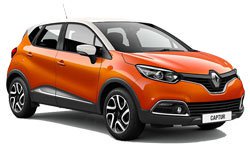 Driving around Switzerland can be a dream-like experience, especially in the Swiss National Park where an abundance of wildlife including chamois, ibex, marmots and rare bearded vultures exist. For this we would suggest a larger car, ideally one from Auto Europe's Compact category, which guarantees enough space for up to five people, including three pieces of luggage. Besides touring Switzerland's more rural areas, our compact cars are also ideal for urban sightseeing, particularly in and around the centre of Geneva, a city popular for its pleasant fountain-filled squares and idyllic lakeside location set in the shadow of Mont Blanc, the highest mountain in western Europe.
Popular Compact Car Hire Models: Toyota Auris, Opel Astra Estate, Kia Rio (4 Doors), Renault Symbol, Mercedes A Class, Opel Astra, VW Golf, Ford C-Max, Audi A3 and many more.
Why opt for an Intermediate-Size Car Hire in Switzerland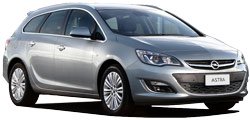 For longer road trips requiring a bit more space and comfort, Auto Europe has the perfect vehicle available, the ever-popular Intermediate-size car. These fabulous cars have a large engine and enough space for up to five people with two large suitcases and a carry-on case, which is perfect for travelling in a mountainous country like Switzerland, especially to the picturesque resort of Zermatt in the south of the country where the famous Materhorn is located, an imposing peak of 14,688 feet (4,478 metres) and one of the most climbed mountains in the whole of Europe.
Popular Intermediate-Size Car Hire Models: Citroen C4 Picasso, Toyota Corolla, Ford Kuga, Citroen Berlingo, Ford Grand C-Max, Skoda Octavia Estate, VW Touran and many more.
Why opt for a Large-Size Car Hire in Switzerland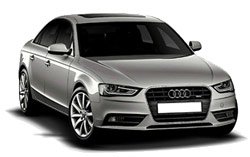 The Swiss Alps are a popular destination all year round, especially in winter when there's big demand for skiing and other snow sports, while in summer people flock to Switzerland for the hiking trails and fresh, clean mountain air. To take advantage of this, we would urge you to opt for one of Auto Europe's Large car categories which can cater for up to five people and all their luggage, makeing them ideal for families with kids and small groups travelling together. If you're looking for ideas, why not visit Chateaux d'Oex during the annual Winter Alpine Balloon Festival when around sixty multi-coloured air-balloons can be seen soaring high amongst the alpine peaks.
Popular Large-Size Car Hire Models: Audi A4, Ford Galaxy, Mercedes Vito, VW Passat Estate, Toyota RAV 4, Ford Mondeo Estate, Renault Talisman Grandtour and many more.
Why opt for a Luxury/Convertible Car Hire in Switzerland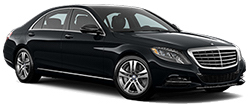 With all its natural charm and scenic beauty, Switzerland is a country that deserves to be visited in grand style and the ultimate in road comfort, which is why we'd like to suggest our top-end Luxury and Convertible cars with their powerful engines and lavish interiors. These prestigious vehicles have a wide range of modern conveniences, plus space for up to five people travelling in sumptuous conditions, particularly in some of Switzerland's world-famous ski resorts such as Gstaad, St. Moritz, Verbier, Saas-Fee and Davos-Klosters.
Popular Luxury and Convertible Car Hire Models: BMW 5 Series, Jeep Grand Cherokee, Mercedes E Class, BMW 7 Series, Ford Edge, Audi A6 and more.
Why opt for an SUV or Van Hire in Switzerland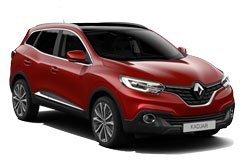 In order to fully explore and best-appreciate Switzerland's more mountainous parts - places like Ticino, a land of fine wines, palm-fringed lakes, glorious peaks and hilltop fortresses at the southern end of the Alps - there's nothing better than an Auto Europe Van with seating space for up to twelve people or one of our sumptuous SUVs, which have enough power to tackle the most demanding roads in Switzerland's spectacular interior, including Kandersteg in the Bernese Oberland region of central Switzerland and Graubünden in the east.
Popular SUV or Van Car Hire Models: Nissan Qashqai, Volvo XC90, Renault Captur, Suzuki Jimny 4x4, Opel Vivaro, Ford Tourneo, VW T5 and many more.
By now we hope you'll have a better idea which car will best suit your needs for your forthcoming trip, in which case you are now just three easy steps away from booking your car hire in Switzerland. Alternatively, please feel free to contact one of our rental specialists on +44 123 3225 114 who will be more than happy to guide you through the booking process and answer any questions you might have. Driving in Switzerland is one of the most exhilarating road-trip experiences in the whole of Europe, with enough culture, history and scenery for a truly memorable driving holiday.