Travel Guide United Arab Emirates – Uncover Arabia
The United Arab Emirates (UAE) is located on the Arabian Peninsula and is a federation of seven emirates – Abu Dhabi, Dubai, Ajman, Ras Al Khaimah, Sharjah, Umm Al Quwain and Fujairah. Each emirate is governed by a Sheikh. The country is mostly comprised of desert, but due to its rich oil reserves it has seen much development in recent years. Hosting the world's tallest building, the UAE is a country of tradition, wealth and contrasts. With a vehicle you'll be able to explore exactly what each emirate has on offer, including neighbouring Oman.
From the iconic Burj Khalifa to the Hatta Mountains, the UAE is a country rich in tradition but with one eye on the future. Explore Dubai Museum, or visit the Al Ain, there is so much to see and do during your visit. The UAE presents you with magical deserts, and beautiful sandy beaches with warm waters – our travel guide to the UAE will help you make the most of your stay on this Arabian paradise, which is shared by Saudi Arabia, Oman, Qatar, Kuwait, Bahrain and Yemen.
With more than 60 years global car hire industry experience, Auto Europe is well positioned to offer you a great car rental quotation. Through its trusted partners, Auto Europe provides a large fleet of cars to choose from, all at convenient locations across the UAE. Have a look on our website for the perfect deal. From standard car hire, to luxury car hire, motorhome hire and a transfer service – you're sure to save money and time. Call our reservation agents today to find out more or book.
Look over the UAE travel guide topics listed below and take a look at each page for information on a specific aspect of traveling in the United Arab Emirates.
UAE Car Hire Guide - A comprehensive summary of what is needed for hiring a car in the UAE.
UAE Driving Information - Important information in regards to driving in the UAE, from what to do in a breakdown to road rules and regulations.
UAE Fleet Guide Options - Information in regards to the different car rental options available in the UAE.
Road trips with my car hire in the UAE
The UAE has much to see and do all-year round – from a desert drive to relaxing on any of its numerous beaches. A country rich in Islamic tradition and culture, the UAE also focuses firmly on the future, and in developing its world renowned cities. Abu Dhabi is the federation's capital city, and is as beautiful and modern as Dubai. We recommend visiting the following places with your rent a car in the UAE.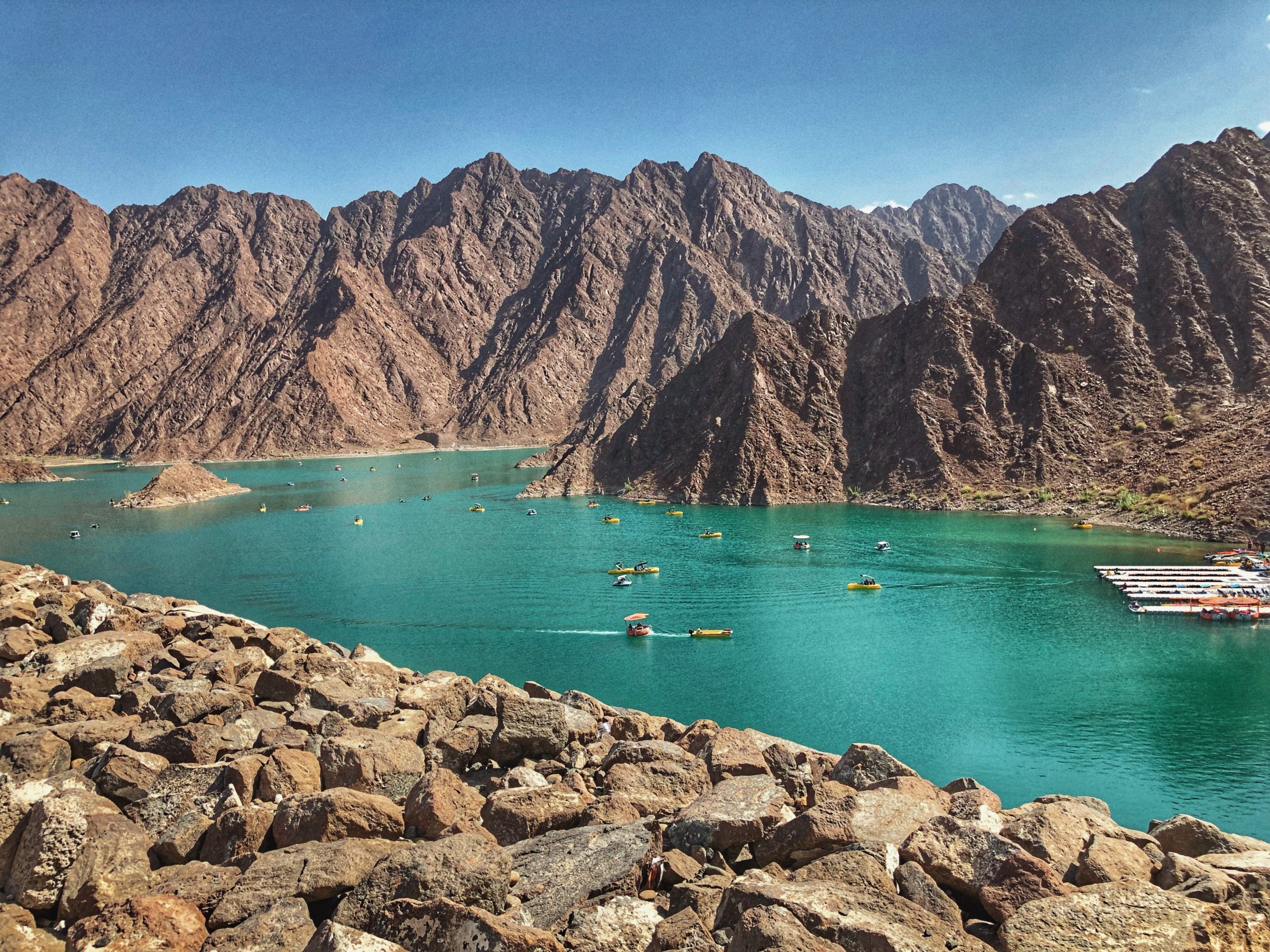 Hatta Mountains: Hatta Mountains is a beautiful place waiting to be explored. A traditional location, you won't be too pushed to come across camels and drifting desert sands. You would normally have to drive along the desert to reach the Hatta Mountains – with it being around an hour from Dubai. At the foot of the mountain is Hatta, a town full of culture and a great place to explore. Enjoy the local cuisine or the cooler weather, away from the desert.
Al Ain: Pay a visit to the city of Al Ain and spend a day exploring this delightful haven. Check out the local camel market, Al Ain Museum or consider heading to the tallest peak in the UAE – Jebel Hafeet. Many visitors also opt to visit the local conservation zoo, to see some of the natural wildlife and Middle Eastern animals. Enjoy the local food and wander some of its iconic streets to admire the Arabian architecture.
Abu Dhabi: The UAE capital city – Abu Dhabi, successfully mixes tradition, Islamic culture and futuristic buildings. The city features many attracions, including the Sheikh Zayed Grand Mosque, which is the largest mosque in the country. For art and Islamic culture lovers, head to Guggenheim Abu Dhabi – here you'll be able to view and enjoy a large collection of contemporary artwork. Likewise, Louvre Abu Dhabi is another top attraction in the city, and we recommend paying a visit during your stay.
Wadi Waterpark Park: A fun day out for the whole family, the Wadi Waterpark is located near Al Ain. With a range of activities, visitors can enjoy such things as; surfing, wake-boarding, rafting, swimming and kayaking. This popular adventure park is ideal for those escaping the nearby desert heat, being mainly famous for its 1,000 metre long waterways – which are the longest in the world.
---
What to do in the UAE
The UAE is a very popular tourist destination, with Dubai in particular being one of the main stop-overs for flights heading between Europe and the Far East or Australasia. With the wealth that the oil industry has given, the UAE has created many tourist attractions and points of interest, together with the more traditional Arabian experience. Here is what we would advise to do and see during your stay in the UAE.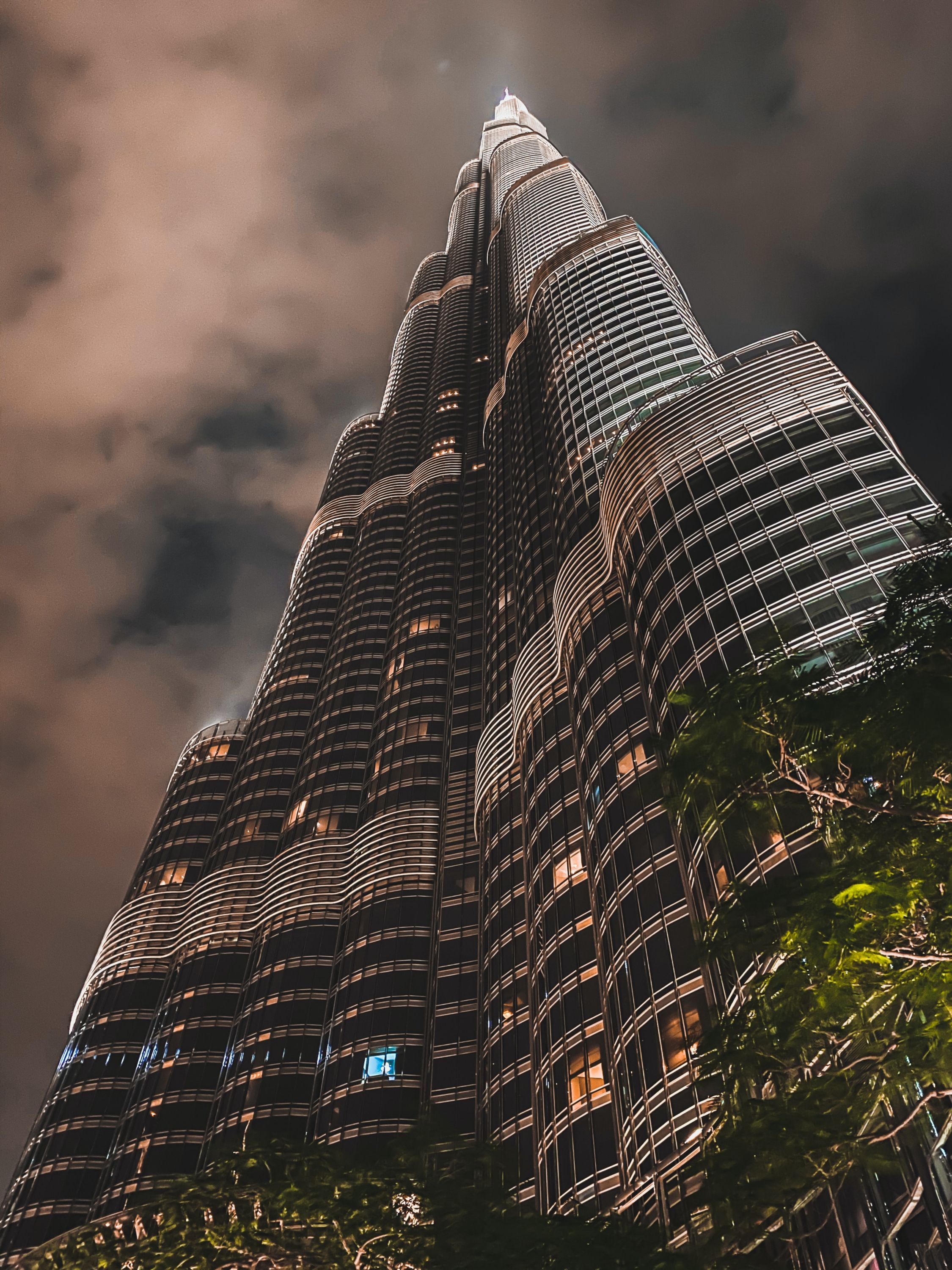 The Burj Khalifa: You can't visit the UAE without paying a visit to the iconic Burj Khalifa – the tallest building in the world. This monumental structure rises up 829 metres from the desert floor. High-speed lifts take visitors effortlessly and quickly to the top viewing centre, to glace over Dubai and far into the Arabian Desert. From the 124th floor, you'll gain uninterrupted and magical views over the sea, the landscape and Dubai. Consider visiting at night for an even more spectacular experience.


Emirates Palace: Visit the Emirates Palace in Abu Dhabi, or better yet, hire a suite and experience luxury like royalty. The tea lounge near the lobby is perfect for spending the afternoon, and the breakfasts are second to none in the UAE. The palace is beautifully designed, with a grand entrance and unforgettable views across the sea. You don't have to be a guest to visit this magical place, but spending a morning or afternoon eating here is highly recommended.


Dubai Museum: One of the UAE's best museums – Dubai Museum hosts many of the countries historical artefacts. Housed in an impressive old fort, dating back to 1787, the museum has a prestigious collection of musical instruments, traditional Arabic sailing boats, ancient maps and interesting pieces from the Al Qusais archaeological site. Other pieces include, traditional Islamic artefacts and an ancient Emirati wind-tower.


Louvre Abu Dhabi Museum: This remarkable museum is regarded as one of the best and most stunning in the UAE. Hosting a large array of Islamic art pieces, cultural artefacts and traditional monuments – the Louvre has been beautifully designed to provide a holistic experience, combining perfectly solid, water and air features – for an unforgettable experience.


Jumeirah Mosque: By far the most popular attraction in the UAE – the Jumeirah Mosque is open to all visitors. It is a wonderful example of Islamic art and architecture. Built in a Fatimid style, visitors will be in awe of its splendid beauty. Guided tours are provided, offering an insight into the Islamic faith and the construction of the mosque and history.
---
Frequently Asked Questions about travelling in the UAE
We have compiled the following common questions asked by previous customers during their car hire and travels to the UAE. These include questions on visa requirements, local time zones, currency types and more. Our staff has ample knowledge on the requirements to hiring a cheap car in the UAE, and in providing relevant travel tips. Here you'll also be guided on the various car categories on offer and what vehicle would be the most suitable for your requirements. If you can't find the answer to your question, please call our team.
---
With so many vehicles to choose from in our fleet, it can sometimes be confusing. Firstly, you should consider what you will be doing during your trip, how many people your party is made up of, and how much luggage is being brought. If you are going to stay in one of the UAE's cities, then we would advise a smaller car – a mini or perhaps a compact or economy car. These are great for moving around the city and small enough to park easily.
If you're thinking of driving between cities in the UAE, or heading into the desert, then a large or SUV car would be better suited. These cars are sturdy, provide lots of storage and have powerful engines – that of which will make long distance driving more enjoyable. Consult our car hire category information page to gain a greater insight into what exactly are all the individual advantages and disadvantages of each category.
The local currency of the UAE is the dirham (AED), with denominations of 5, 10, 20, 50, 100, 200, 500, and 1,000. The dirham coin comes in subunits of 25, 50 fils coins (100 fils = 1 dirham). As you would expect, you will find cash exchange offices at the airports as well as shopping centres. While major credit cards are widely accepted, beware of steep conversion rates charged by some merchants.
The UAE is four hours ahead of the UK, with the exception of daylight saving time months. The UAE does not recognize British Summer Time, so from the last Sunday in March to the last Sunday in October, the UAE will be 3 hours ahead of UK time
Electricity in United Arab Emirates operates at 220 volts, 50 Hz. If your devices and appliances do not accept this system, you may purchase a square three-pin plug converter for your travels.
British citizens are issued a 30-day visa upon their arrival to the UAE, which may be extended for an additional 30 days if necessary by visiting an immigration office and paying a fee. In addition, your passport will need to be valid for at least six months after your initial entry into the UAE.
British Embassy Abu Dhabi
Khalid bin Al Waleed St (Street 22)
PO Box 248, UAE
Telephone: +971 2 610 1100
Email: consular.uae@fco.gov.uk
While Arabic is the official language of the UAE, English, Hindi, Urdu and Persian are also spoken. Below are a few Arabic phrases you may find helpful when travelling.
Thank you - shukran
Thank you very much - shukran jaziilan
You're welcome - 'ahlan wa sahlan
Please - rajaa'n
Yes - 'ajal./naxam
No. - kalla./laa
Excuse me- xafvan
Pardon me- xafvan./xuzran
I'm sorry- 'anaa 'aasif
I don't understand - la 'afham
I don't speak Arabic- 'anaa la 'atakallam al-xarabiyya
I don't speak Arabic very well -'anaa laa 'atakallam al - xarabiyya jayyidan
Do you speak English?- hal tatakallam 'inglizi?
Speak slowly, please-rajaa'an takallam bi bit'
Repeat, please- 'axid, min faDlak
What's your name?- ma 'ismuk?
How are you?- kayfa Haaluka? (m.) (kayfa Haaluki? (f.))
---
Useful Links
Official Tourism Website of the UAE