Car hire in Dubai – Hub of the Middle East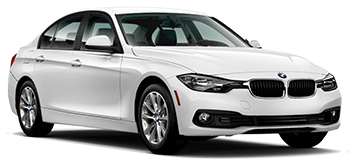 The former desert outpost of Dubai has cleverly reinvented itself as a top tourist destination with a fine array of first-rate tourist sights and attractions. From the seat of your plane, one of the first things you normally see on the approach to Dubai International Airport is the Burj Khalifa (the world's highest building) which at more than 800 metres tall overlooks the entire city. But Dubai is equally famous for its mosques (Jumeirah Mosque being one of the most famous in the Middle East), world-class shopping centres and the delightful Al Fahidi historic quarter, the best-preserved part of old Dubai.
Most first-time visitors tend to gravitate towards the waterfront area for a prized selfie in front of the Burj Al Arab Jumeirah, one of the world's most iconic and luxurious hotels. After that, they normally head for the well-preserved Al-Fahidi Fort which was constructed in the 18th century and now houses the popular Dubai Museum. No one can resist the opportunity to sharpen their haggling skills in the souks of Deira before spending an afternoon at the Dubai Mall where the shopping experience is complemented with a range of other attractions, including the Dubai Aquarium, an ice-skating rink, gaming zone, cinema complex, regular fashions shows and live musical entertainment.
Having your own transport will afford you the freedom and flexibility to see a lot more of this exotic destination at a pace that perfectly suits your needs. Some of the best beaches in the Middle East are located in close proximity to downtown Dubai, and with a car you'll be able to enjoy all the city's attractions followed by a relaxing drive along the coast. If you're feeling adventurous and would like to go further, why not plan a road-trip to Abu Dhabi, one of the world's most magnificent cities.
Founded in 1954, Auto Europe is a well-established car hire company offering dozens of convenient pick-up and drop-off points all over the UAE, including Dubai and Dubai Airport. You can confirm your reservation through Auto Europe's state-of-the-art booking engine in just a few clicks by selecting your dates and destination, after which you'll be presented with the cheapest deals available anywhere on the Internet. You can save even more money by taking advantage of our special promotions offering Free Additional Drivers, GPS included, free winter tyres, etc. Our rental specialists are on hand to help you book your car hire in Dubai, so if you have any questions or need advice on planning your itinerary, please give them a call on +44 123 3225 114 and they will be more than happy to assist you.
Find out what our previous customers like and dislike about our service within the car hire reviews in Dubai and United Arab Emirates car hire reviews sections.
For more information on renting a vehicle in Dubai, click on the car hire related topics listed below:
---
Where to pick up a car hire in Dubai
By working with all the world's top car hire providers, Auto Europe can offer you a wide choice of locations in and around Dubai, meaning that you can pick up your vehicle in the city centre and be on your way in a few minutes. Besides the many car hire companies operating at Dubai Airport, there are several conveniently-located suppliers' offices in other parts of the city, most of which are in close proximity to Dubai's top tourist attractions, such as Sheikh Zayed Road, Dubai Creek and the enchanting Al Seef District, one of the most historic parts of the city.
To help you make the right choice, our state-of-the-art booking engine allows you to do an extensive search to find the best vehicle and the most suitable pick-up point for your trip. Once you've keyed in your dates, an interactive map will come up with all the available car hire locations in Dubai.
Dubai Airport
One of the busiest and most modern of all the Middle East's air transport facilities, Dubai International Airport (DXB) offers passengers the kind of flying experience to match anywhere in the world. The general hub for the UAE national carrier - Emirates - the airport offers non-stop flights to all the world's inhabited continents, many of record-breaking distances. No other airport boasts such a large and well-stocked Duty-free section with some of the cheapest items available anywhere.
Picking up your car rental in Dubai is a quick and seamless process, as you'd expect at from of the world's best-organised airports. All the leading car hire companies are represented here and their reception desks can be found in the Arrivals Hall. Make sure you know exactly which company you have booked with and where you'll be flying in to because the airport has more than one terminal and most of the vehicle suppliers have more than one office.
Dubai Airport (DXB)
Website: www.dubaiairports.ae
Address: Airport Rd, Dubai, Dubai, United Arab Emirates
Telephone: +971 4 224 5555
Al Maktoum International Airport
Located 23 miles south-west of Dubai, Al Maktoum Airport opened in 2010 in the heart of a purpose-built residential, commercial and logistics complex. Part of the city's innovative Dubai World Central project, the new airport comprises three passenger terminals, one dedicated to the national carrier Emirates, the second to other carriers and the third specially reserved for low-cost carriers. The car rental desk can be found on the ground Floor of the terminal building.
Dubai Airport (DWC)
Website: www.dubaiairports.ae
Address: Emirates Rd, Dubai South, United Arab Emirates
Telephone: +971 4 224 5555
---
Book with the best car hire suppliers in Dubai
Auto Europe is a leading international car hire company currently offering a vast selection of convenient pick-up and drop-off locations in 180 different destinations around the world. Thanks to our many years of experience dealing with all the global and local car rental companies, we can offer you the best standard of service and cheapest prices on the market.
Should you require additional information about the car hire companies we work with or their policies, for example out of office pick up or questions regarding age restrictions, our car rental specialists are just a phone call or e-mail away and happy to assist you.
---
Frequently asked questions about renting a car in Dubai
This section features the most frequent questions asked by people booking a car hire in Dubai. Scroll down for important tips relating to a wide range of essential car hire topics, such as credit cards, coverage, tolls, traffic and much more. If you need any more information, please call our reservations team on +44 123 3225 114 and they will be happy to help you with your reservation and assist you with your travel itinerary.
---
Yes. Credit cards are a standard requirement when you rent a car in Dubai or anywhere else in the world. Your selected car hire supplier will hold an amount on your credit card, called an excess, for the value of the cover and this deductible amount is immediately refunded once the vehicle is returned.
It often comes as a surprise for some people when their debit card is refused, meaning that it is very important that you carry one of the major credit cards with you (namely Visa, Mastercard, Diners and American Express) in the main driver's name, and always with enough credit to cover the excess. In the case of luxury category cars, the local car hire company might ask for a second credit card in the driver's name to be on the safe side. You'll find all the information you need on credit cards (and which ones are acceptable) on the Auto Europe website at the time of making your reservation. Just select your dates, destination and preferred vehicle/supplier and click on the Rate Details button, followed by the Supplier Payment Policy Information button.
For more information, please check our related blog post to find out the six most important things to know about credit cards and deposits prior to your forthcoming trip.
Although the normal car hire rate comes with Collision Damage Waiver (CDW), Theft Protection (TP) and Third Party Liability as standard, there are several key points to remember about car hire coverage when renting a car in Dubai with Auto Europe. Our full protection policy is always a winner when driving in the UAE because it means you'll be totally covered if the vehicle is damaged in any way during the rental period and you won't have to pay anything.
If you need to make a claim, please note that you must pay the car rental supplier first then claim the amount back from Auto Europe. When making a claim, it's essential that you provide all the required documents in order to receive your refund as quickly as possible.
All relevant information relating to car hire coverage is quickly accessible on the Auto Europe website. All you need to do is click the Rate Details button during your search to get all the details you need. This information can also be found in the the Terms and Conditions section at the time of making an enquiry or confirming your booking.
Please be aware of the fact that some car rental employees are motivated to earn extra commission by attempting to sell their company's products and services on top of the ones you have already purchased. Coverage is often mentioned when customers arrive to pick up their vehicle, but these additional coverage policies are totally optional and normally surplus to requirements.
For more information about Auto Europe's coverage policies, please call our rental specialists on +44 123 3225 114 and they will be happy to provide you with all the information you need. Please also read our blog post on the subject, which provides a general overview of the types of car hire coverage available.
Please be aware of these important rules when driving in Dubai:
When in Dubai, you must drive on the right-hand side of the road.
All passengers must wear seat-belts in Dubai.
Mobile phones must not be used when driving. The only exception is a hands-free set.
Always have your driver's licence and rental documents on you.
Take great care when driving as the car accident rate is high and drivers sometimes drive a bit aggressively.
Driving under the influence of alcohol is considered a criminal offence
If involved in an accident, expect both you and the passengers to be tested for alcohol.
Mind your body language when driving! Offensive gestures and bad language directed at other drivers is forbidden and can result in heavy fines or even jail.
You may be stopped by police officers not wearing a uniform in unmarked cars.
As an oil-producing region, it's no surprise to find an abundance of petrol stations in Dubai, which are generally open from 8am to 10pm. In the city centre and on local motorways, you'll often find petrol stations open 24/7, with the price of petrol very reasonable compared with Europe.
In addition, you might also like to visit our UAE driving guide for lots of useful information relating to getting around the country by car.
Utra-modern and very well organised, Dubai is a driver's city and finding parking spaces is relatively easy compared with many other major metropolises. It's possible to park your low-cost car rental in Dubai at most of the popular locations, both in the streets and the many multi-storey/underground car parks dotted around the city. Please be advised that it's a bit more difficult to park in the Bur Dubai and Deira districts of Dubai's popular historic centre, but there are car parks available near many of the most important attractions. The good news is that street parking is often free of charge in Dubai, but in the busier parts of the city you'll need to pay a fee at a nearby ticket machine. These machines are easy to find and nowadays you can pay by SMS or through an app on your mobile phone or purchase pre-paid parking tickets at kiosks and local supermarkets, etc. Parking in Dubai is strictly supervised by the local authorities, so please make sure you get back in time to avoid a hefty fine.
In addition to street parking, there are some paid car parks in close proximity to top the top tourist sights like the Dubai Museum, while some private car parks have opened in recent years in the Bur Dubai area with higher prices compared with the public car parks. The city's excellent Park & Ride system offers a smart alternative to driving in the heart of Dubai with some of these car parks located next to a few metro stations (most notably Rashidiya, Nakheel Harbor and Tower station for the red metro line and at Etisalat station for the green line) and parking is free for metro passengers but a charge is payable for those who don't use it. The Park & Ride system makes good sense for people who want to spend the whole day in Dubai without worrying about parking. Bear in mind that large car parks and underground garages are located at all the main shopping centres in Dubai, as well as the many theme parks in and around the city. You'll also find them at Dubai Marina and the main beaches and at Dubai Marina, which means you'll be able to park your low-cost car hire in Dubai safely and securely whereever you choose to go.
Yes. Although the city's toll system is easy to understand, there are certain things that are worth knowing before you rent a car in Dubai. Firstly, please be aware that you'll need what is known as a Salik Card to be able to pass through a toll and these are widely available, plus they will very often be provided by the car hire supplier.
There are several toll booths in Dubai and most of them have been strategically placed to reduce congestion in the parts of the city where the highest concentration of cars circulate. Away from the inner city you'll find very few tolls, which is an added plus for anyone planning a road-trip around the United Arab Emirates with their car hire in Dubai.
At the southern entrance to the Al Garhoud Bridge there's a toll booth (Al Garhoud Gate) which charges vehicles travelling across Dubai Creek from Umm Hurair to Port Saeed and Al Garhoud. The Al Maktoum Gate toll is at the north side of the bridge in the direction of Al Maktoum to Umm Hurair. Look out for the Al Safa Gate (on Sheikh Zayed Road near Business Bay beside the Tiara United Towers) and the Al Barsha Gate (also on Sheikh Zayed Road) if you're heading in the direction of the popular Mall of the Emirates.
At the Airport Tunnel Gate you'll also be expected to pay a toll and this affects all drivers arriving at Dubai International Airport. Mamzar Gate is in fact two toll gates in one (on either side of the Al Ittihad/Baghdad Street roundabout on the E11) and you'll most probably encounter this one if you're planning to spend some time on the beautiful Mamzar Beach a short drive the city centre.
---
Dubai Travel Guide
Dubai is a burgeoning tourist destination and one of the world's must-visit cities. A centre for fashion, art, music and fine cuisine, it offers a rich mix of Islamic tradition and modern 21st-century culture. Besides the many top museums and theme parks, you won't want to miss the hustle and bustle of the atmospheric souqs where the art of haggling has been practiced for hundreds of years.
Best day trips with my car rental in Dubai
With its prime seaside location in the heart of the Arabian Peninsula, Dubai is a place where there's plenty to see and do throughout the whole year. You can choose from an exhilarating drive across the desert or an exciting scuba diving excursion in the nearby coral reefs. Or you can drive to Abu Dhabi, a fascinating place whose cityscape is on a par with Dubai's futuristic ideas.
For clients wishing to explore further than the city of Dubai, it is also possible to undertake a road trip and return the car rental in another city, a so called One Way car hire, which will allow for extra flexibility.
Abu Dhabi
One of the most interesting places in the Middle East, Abu Dhabi is easily reachable by car from Dubai along the E11 coast road. This progressive city boasts many top attractions, including Sheikh Zayed Grand Mosque (the largest in the UAE) and the Louvre Abu Dhabi famous for its masterpieces. Don't miss the Guggenheim Abu Dhabi which is housed in magnificent building and features a vast collection of contemporary art and culture.
Al Ain
For a real taste of the Middle East, plan a visit to Al Ain located in the Emirate of Abu Dhabi approximately 40 miles south of Dubai. This charming oasis city offers a an exhaustive range of options for a fun day out for the whole family, including the Al Ain Museum with its large collection of archaeological artifacts from around the area and a fascinating camel market close by. Don't miss the chance to visit Jebel Hafeet (one of the highest peaks in the UAE) because spending a few hours at Al Ain Conservation Zoo, one of the best in the Middle East.
Wadi Adventure Park
Located at the foot of Jebel Hafeet in Al Ain, about a 90-minute drive from Dubai, the wonderful Wadi Adventure Park is a first-class water world ideal for chirldren and adults alike. Along with a range of aerial activities, several water-based pursuits can be enjoyed here such as surfing, swimming, wake-boarding, rafting and kayaking. The park is famous for its water channels which at over 1,000 metres long are the longest in the world.
Hatta Mountains
For a wonderful day out from Dubai, why not visit the Hatta Mountains about an hour's drive south-east of the city. The drive through the desert is very scenic and the landscape gradually becomes more dramatic as you approach the mountains. The town of Hatta itself is a wonderful place to escape the heat of the UAE and relax in a cooler climate for a few hours.
What to do in Dubai
As one of the world's most popular tourist destinations, it's no surprise to find that Dubai has more attractions than most of the other cities in the Middle East combined. There are several things that you simply cannot miss, such as the historic Bur Dubai district on the south side of Dubai Creek and Burj Khalifa, the world's tallest building. Shopping is another key feature in Dubai, and whether you're in the largest mall of smallest souk you'll be energised by the commecial buzz of this vibrant city.
Burj Khalifa: Nobody with a head for heights can walk past this monumental building without wondering what the view is like from the top. Standing 829.8 metres tall, it is the highest of all the world's buildings and by far the most famous edifice in Dubai. High-speed lifts speed visitors up to the observation deck on the 124th floor for the most panoramic views imaginable, which is equally impressive at night.


Dubai Museum: The city's best museum is arguably this one that is housed in the Al-Fahidi Fort, which was originally built in 1787 to defend Dubai Creek against pirates and other maritime threats. The collection includes a fine array of musical instruments, traditional boats, an old Emirati wind-tower, ancient maps and thousands of artifacts from the Al Qusais archaeological site.


Al Fahidi Quarter: The Al Fahidi Quarter of old Dubai (sometimes known as the Bastakia neighborhood) is bursting with traditional Arabian architecture from days gone by. Don't miss the magnificent Majlis Gallery, with its collection of traditional Arab ceramics and furniture and the Al Serkal Cultural Foundation located in one of Al Fahidi's most historic buildings.


Jumeirah Mosque: A splendid example of Islamic architecture, Jumeirah Mosque prides itself on being one of the most popular religious landmarks in the UAE. Built in the medieval Fatimid tradition, it is without doubt one of the most engaging cultural experiences in the whole of the United Arab Emirates with guided tours offering visitors a unique insight into the Islamic faith.


Souks of Deira: Blessed with an idyllic location on the northern bank of Dubai Creek, the famous souks of Dubai's historic Deira district are a magnet for tourists from all over the world. Look out for the Gold Souk (the largest gold bazaar in the world) and the Spice Souk where the air is dense with the fragrances of frankincense, paprika, saffron, thyme and many more.
Useful links