Car Hire in the UAE – An Arabian Adventure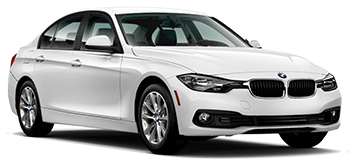 A country marked by its ancient natural beauty and modern-day conveniences, the United Arab Emirates (UAE) offers a rich and diverse landscape for you to explore by rental car. From ancient, bustling marketplaces to space-aged, high-tech skylines and shopping malls, the UAE business epicenter offers visitors an opportunity to experience old-world enchantment in a setting that offers the most modern amenities. With a car hire in the UAE, you're able to easily visit everything that this country has to offer. Head to Dubai and browse the Gold Souk, a world-famous marketplace filled with quality gold, platinum, and diamond vendors who peddle their wares at a price that will suit your budget. Or you may pay a visit to the world's tallest building and contemporary crown gem: the Burj Khalifa.
If you are looking for an alternative to the frenetic pace of Dubai, drive your car hire just 90 minutes and arrive in majestic Abu Dhabi. Considered to be the richest city in the world, Abu Dhabi is an exotically beautiful oasis, offering a refined personality and more leisurely pace to visitors who wish to explore its many treasures. In addition to these notable metropolitan areas, the UAE is famous for its spectacularly dramatic and expansive desert as well as miles of majestic and untouched coastline. Other UAE cities to visit include, Sharjah – the third most populated city in the UAE.
Auto Europe has partnered with numerous car hire suppliers to offer you great quotations, choice and special offers on your car hire. Offering standard car hire, luxury car hire, motorhome hire and a transfer service is also available. Along with convenient locations and a large fleet of vehicles in which to choose from, customers can often also benefit from free additional drivers and more. If you are looking to hire a cheap car in the UAE, then contact one of our trained reservation agents on +44 123 3225 114 to find out more. Take a look at the comments posted by other Auto Europe customers on our United Arab Emirates car hire reviews page for extra peace of mind before booking.
For more information on renting a vehicle in the UAE, click on the car hire related topics listed below:
Where to Pick-up a Car Hire in the UAE
With numerous pick-up locations in the UAE, finding a convenient location shouldn't be too difficult. In general, car hire supplier desks are located within airports or in downtown central offices. We are able to offer great deals and competitive quotations with a large vehicle fleet to choose from. We have partnered with the very best car rental supplies in the UAE. When you arrive in the UAE simply make your way to the supplier's desk with all your documents ready. Our great service is the same regardless if you are in Ras Al Khaimah or Dubai.
Upon arriving at the desk, hand over your rental voucher, identification and a full driving licence – if applicable, an International Driving Licence may be requested. For standard cars, a credit card is required in the main driver's name. For luxury car hire, up to two credit cards may be requested. A deposit will be held on the credit card and released back once the vehicle has been returned, and it has been confirmed in the same state as when it left. It is therefore important for you're to check the car on pick-up, noting anything of concern on the pick-up slip. Make sure on your return that a member of staff signs off the vehicle as okay. We also recommend reading fully the terms and conditions, paying particular attention to the fuel policy and any restrictions.
Compare Car Hire Rates at the Most Popular Airports in the UAE
Book with the Best Car Hire Suppliers in the UAE
Having partnered with local, national and international UAE car rental providers, allows us to offer unprecedented choice and great savings on your car hire. Along with regular promotions, freebies and base rate savings, through our trusted suppliers we are able to offer ideal pick-up and drop-off locations. Having partnered with the likes of Budget, Dollar and Payless, means that you can easily search, compare and book – saving you time and money. The added benefit of being able to cancel a booking free-of-charge up to 48 hours before commencement of reservation is one of our key benefits. The whole reservation is designed to be as transparent and simple as possible. With clear and easily accessible terms and conditions, fuel policy information and local fees explained. So whether you are in Al Ain or Ras Al Khaimah, finding the right car rental supplier will be easy.
---
Frequently Asked Questions about Renting a Car in the UAE
Auto Europe is here to make all your rental needs as easy and stress-free as possible. With an abundance of international and local UAE knowledge, we are here to help with any concerns or questions you might have. The following FAQ section has been put together to help you answer the most commonly asked questions about renting a car in the UAE. These road rules and regulations apply throughout the UAE, whether you are driving in Fujairah or Al Ain. If you haven't found the answer to your question here, please get in touch with us.
Through our numerous years of international car hire industry experience, we are all positioned to offer you unprecedented choice on your car hire. With great offers and regular promotions, you're sure to save on your next rental. The following FAQ section has been compiled to answer the most common asked questions by our customers on car hire related topics. If you have a question that isn't covered, contact our customer service department and they'll be able to answer your query. We are here to make your car rental experience as stress-free and easy as possible.
---
In order to hire a car in the UAE you must be at least 21 years of age, and having held your licence for a minimum of one year. This unfortunately means that anyone who is 18 years old cannot legally hire a car in the UAE or anyone else under the age of 21. From 21 onwards the minimum age requirements will vary between suppliers and car categories. Many suppliers will impose a young driver fee for anyone less than 26 years of age. Likewise, anyone over the age of 75 may incur a senior driver fee at some suppliers.
To ensure your first car hire to be a stress-free and pleasant one, we advise your enter your correct age during the booking process. This will enable the website to display only the relevant suppliers for when you rent a car in the UAE. The results will include any possible fees and restrictions. To find out more, click on "Rate Details" during the reservation process, or consult your voucher terms and conditions.
Yes, you are able to pick-up your car in one location and leave it in another location within the UAE. International one-way are not permitted, or taking the car outside of the UAE. National one-way has to be pre-approved by the car rental suppliers. A small fee may be imposed for this added service, depending on the vehicle type, location and rental duration. You must always inform Auto Europe and the supplier of your travel plans, so that this can be looked into and authorised. You may cancel your booking if you do not agree with the one-way fee. Fees are displayed during the booking process on the website; it can be viewed under "Car Rate", within the "Inclusive Package" section. The fee amount does not include VAT. The fee is also noted on your rental voucher once your booking is complete.
Auto Europe provides fee information for transparency and does not profit or collect these one-way fees. Fees are paid directly to the supplier upon pick-up. Each supplier charges its own fee, dependant on car type, locations and duration of rental. Fees and restrictions can be viewed under "General Terms" within the "Rate Details", located in "Inclusive Package". The voucher will also contain this information once the booking is done.
Yes – a valid credit card under the main drivers name is required for a security deposit upon picking up the car. Debit cards are not accepted by the local car rental suppliers. The deposit will be returned to you on returning the car and upon confirmation that the vehicle is in the same condition as when it left. It is therefore important that you check the condition of the car when you collect it. Taking photographic or video evidence and noting anything of concern on the pick-up slip. On your return make sure a member of the car rental in the UAE team does the same and signs the vehicle off as being fine.
For a standard car, one credit card is required, for a luxury car, one of more credit cards may be required for a deposit. Mastercards, JCB, Visa, Diners and American Express credit cards are accepted. You may check what credit card types are accepted via the "Supplier Payment Policy" under "Rate Details" on our website. You must check that you have enough funds on your card beforehand. Consult our guide on credit cards for further information.
Although the UAE has a modern and well-maintained road system, driving in the UAE can be challenging if not used to the locals style of driving. It is not uncommon for example to have vehicles overtake on both sides. Traffic congestion is normally in downtown areas and at major interchanges. Problematic areas include the Sheikh Zayed Road and the Al Barsha, to name but a couple. Motorways, such as those linking Dubai and Sharjah can see heavy traffic, especially due to unmarked speed bumps, drifting sands and even camels. Speed limits vary, from 86 mph to 120 mph. In general, inner lanes on city roads are reserved for speeding luxury cars.
Other road rules and regulations include the mandatory use of seatbelts for all, if involved in an accident; the car has to stay exactly where the accident happens. Moving the vehicle could cause you to become the liable one. If an accident causes an injury in which the person is hospitalised – then the driver that caused that accident goes automatically to prison until the injured party is out of hospital. If the accident causes someone to lose their life, then the guilty party must pay a $55,000 USD fine to the deceased family. This is known as a "Daiya" and you will be prohibited from leaving the country until this is settled. It is therefore, extremely important to drive carefully when hiring a car in the UAE.
Speeding and driving violation digital cameras are present in the UAE, so care should be taken when driving around. Drink driving is strictly prohibited in the UAE, this includes drugs. Penalties can include heavy fines and imprisonment. Children under twelve must have an appropriate child car seat. Turning right at a red light isn't allowed. If you are unlucky enough to breakdown, then don't panic. Put on your Hi-viz jacket and place the triangle out. Once safe to do so, call Auto Europe and the car hire supplier to inform them and organise assistance.
Yes – one toll system exists in the UAE. This is known as the Salik system and it is located in and around Dubai. The system consists of six toll gates which operate an e-toll style payment. Also known as a "Tag" payment, Tags can be purchased at the Roads and Transport Authority, at petrol stations, the Emirates National Bank of Dubai and at the Dubai Islamic Bank. The "Tag" is affixed to the vehicles windscreen, identifying your car as you pass through the toll. Many of the car rental suppliers provide a "Tag" card if requested during pick-up. A daily fee is applied.
All base rates include the minimum legal car hire coverage requirement for the UAE - Liability Insurance, Theft Protection (TP) and Collision Damage Waiver (CDW), with or without excess. CDW will not cover damage to the vehicles mirrors, glass, chassis, engine, roof, tyres or interior. Vehicle keys are also not covered if lost or damaged. Auto Europe offers a Full Protection Cover for an additional fee. This extra cover will protect against damage to wheels, glass, roof, chassis, misfuelling, loss of keys and cover costs of towing and administration. The fee for this is dependent on car category, locations and duration of rental. For further information on coverage fees, CDW, Liability Insurance and Theft Protection deductibles, consult the "Additional Information" section under "Rate Details" during your booking. Relevant information is also contained within the voucher's terms and conditions.
Car hire suppliers may off additional insurance locally. These are optional and for the most part, if you have opted for our Full Protection Cover, added insurances won't be needed. Optional local insurances include; Super CDW, Personal Effects Coverage, Personal Accident Insurance, Roadside Assistance and so forth. These insurances are charged daily, paid locally, and optional to the client. Auto Europe does not sell or profit from these, and the client takes full responsibility when opting for these. For more information on vehicle hire coveragecheck out the section.
All drivers must provide a valid full driving licence up on vehicle pick-up. For Avis, Budget, Interrent and Payless car rental suppliers, a full UK driving licence is accepted. For Europcar an International Driving Permit is also required along with your full UK driving licence. Driving licences must have been held for a minimum of two years and be in the Roman alphabet. If the licence is not in Roman alphabet, then an International Driving Permit is required to accompany it. A DVLA code or a recent print out of any endorsements must be provided at collection. Print our must be within 21 days before commencement of rental. Consult DVLA changes for further information.
Yes, additional drivers are allowed on your car hire in the UAE. If you wish to add an additional driver, this may incur an additional fee by the supplier. Some suppliers include the fee in the base rental rate; others may charge this up on pick-up. Auto Europe occasionally has free additional driver promotions, which will save you money. All additional drivers must be named on the rental agreement – otherwise the insurance coverage will be void and you will become liable for any damage of loss to the vehicle.
All additional drivers must be added to the reservation during booking and provide the same documents as the main driver. This includes identification and a valid driving licence (including an International Driving Permit, if applicable). You may view any additional fees on the website, under "Driver Information" up on clicking on "Rate Details", or on your rental voucher.
The majority of car hire suppliers do not allow off-road driving due to insurance reasons. If you take the vehicle into the desert without permission, the insurance will automatically become void. Please contact us beforehand if you are planning to take the vehicle into the desert – we can then check on your behalf with the local supplier to see if they will allow it. For reference, there is a selection of desert driving courses in the UAE. Here you will be taught how to handle a 4x4 vehicle, and gain a greater understanding of driving in the desert environment. Please contact us for further details.
---
Additional Vehicle Rental Options in the UAE
Rental cars vary substantially, from Mini category to 4x4 and more – each car with its own advantages and disadvantages. If you are planning to stay within the city, then we would recommend a smaller car. Although roads in Dubai and Abu Dhabi are well maintained and wide, a smaller car will save you on fuel. Smaller vehicles can be restrictive in terms of seating capacity and luggage storage. For those wishing to seat up to five people, we would recommend a vehicle from the Compact or Economy car categories.
If you are considering driving between cities, then a vehicle from the Large or SUV car categories would be better up for the task. Motorway connections are good, but the environment can be harsh and change rapidly. These higher category vehicles have greater engine power, are sturdier and have a higher capacity – both in seating and storage. If you wish to explore all the benefits and drawbacks to each category, have a read of our UAE fleet guide.
Luxury Car Hire UAE - With amazing weather and high temperatures, many clients decide to hire a luxury car for a little more glamour and enjoyment. We have the best rent a car deals in the UAE for business travellers, luxury cars pack all the latest mod-cons, have plenty of engine power and have a beautiful design. Luxury cars that you may rent in the UAE are a Ford Taurus, Toyota Prado, Nissan Patrol, Infiniti Q70 and many more.
Van Hire UAE - From a Honda Odyssey to a Kia Carnival, if you are visiting the UAE with a large group, then these vans can seat up to seven people comfortably. With plenty of storage to match, everyone will be pleasantly surprised by the legroom and comfort on offer. Vans are great for saving you money. Although, it may be costlier initially, not having to higher multiple vehicles will save you money in the long run. The added benefit of keeping your party together, will no doubt make your visit more enjoyable.
SUV Hire UAE - Hiring an SUV in the United Arab Emirates is always a popular option amongst out customers. These sturdy and powerful cars are a great option for getting around the country, especially due to the ever changing weather conditions. Ideal for desert driving, these vehciles can seat upto five people and carry plenty of luggage to match. A 4x4 version is also ideal for crossing of when parking on sorter ground - making sure you won't get stuck.
---
Useful links