United Arab Emirates Car Hire Fleet Options
Famous for its legendary hospitality, cultural riches, urban landscapes and vast swathes of virgin desert, the UAE has recently metamorphosed into one of the world's most alluring and full-throttle tourist destinations. Sun-bleached and extremely welcoming, the country is in fact a federation of seven emirates comprising Abu Dhabi (the capital), Ajman, Dubai, Fujairah, Ras al-Khaimah, Sharjah and Umm al-Quwain, each with its own distinctive mix of Arab culture, Bedouin heritage and Islamic architecture. According to traces found at the Faya-1 site in Mleiha, Sharjah, human occupation in the UAE dates right back to the emergence of man in Africa around 125,000 BC while some burial sites from the Neolithic and Bronze Ages have been excavated at Jebel Buhais. Much more recently though, the fabulous and futuristic cities of Dubai and Abu Dhabi have been helping to put the Middle East firmly on the map on the back of some very sumptuous and innovative architecture, most notably the Burj Al Arab Hotel in Dubai and the remarkable Sheikh Zayed Grand Mosque, a world-class masterpiece of modern mosque design in Abu Dhabi. The formidable rise of these two remarkable cities has added a brand-new dimension to a region once comprised of little more than few small trading posts in a convenient spot along the sandy shores of the Arabian Sea. Nowadays, this part of the Middle East is packed with tourism prospects, with visitors further enticed by a busy events calendar, including the Dubai Shopping Festival in February, Dubai International Dance Festival in September and the popular Abu Dhabi Formula One Grand Prix in November.
Why opt for a Small Car Hire in UAE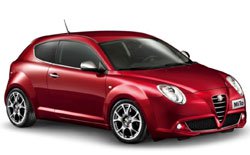 Once a quaint little fishing village, Dubai today is one of the world's most cutting edge cultural cities. Fed by the waters of the Arabian Gulf, and very much the lifeblood of the city, Dubai Creek slices its way through the heart of town to provide a vibrant mix of the old and the new. For a better appreciation of Dubai's past, visit the fascinating Bastakia quarter, a labyrinth of narrow streets and beautifully-preserved buildings that's one of the last remaining parts of Old Dubai. To navigate the centre of Dubai quickly and easily, we recommend one of Auto Europe's Mini or Economy category cars which are small, economical and ideal for two to four people exploring the UAE by car hire.
Popular Small Car Hire Models: Hyundai I10, Ford Fiesta, Opel Corsa, Nissan Micra, Skoda Citigo and many more.
Why opt for a Mid-size Car Hire in UAE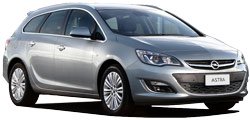 Featuring a luxurious interior made of rare multi-coloured marble and 22-carat gold leaf, Dubai's iconic 56-floor Burj Al Arab Hotel is one of the cities chief architectural landmarks set in a prime waterfront location. At 2,716 feet (828 metres) high, the Burj Khalifa building in the city centre is the tallest and most striking building in the world with 160 floors and a viewing terrace at 1,820 feet (555 metres). To fully enjoy the experience of visiting these world-class attractions, we suggest a more powerful and spacious vehicle, such as one of Auto Europe's Compact or Intermediate cars, which are cheap to run and designed for four or five people plus a limited amount of luggage.
Popular Mid-size Car Hire Models: Opel Astra, Toyota Auris, Hyundai 140, Ford Mondeo, Mazda 6, Ford Focus, VW Golf and many more.
Why opt for a Large-Size Car Hire in UAE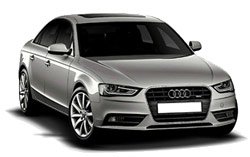 Another of the UAE's main tourist centres is Abu Dhabi, a burgeoning city that has risen dramatically from the desert in the past few decades. The city is notable for the Abu Dhabi Louvre on Saadiyat Island, a remarkable building designed by Jean Nouvel that houses one of the finest art collections in the Middle East. Another of Abu Dhabi's must-see attractions is the spectacular Sheikh Zayed Mosque, a mammoth masterpiece of modern religious architecture and one of the most opulent of its kind in the world. Exploring the UAE by car hire is an amazing experience and one that requires a more comfortable ride, such as Auto Europe's popular Large-category vehicles which are spacious, very comfortable and suitable for up to five people travelling with two or three moderately-sized suitcases.
Popular Large-Size Car Hire Models: Opel Insignia, Renault Fluence, VW Passat, Skoda Octavia, Toyota Avensis and many more.
Why opt for a Luxury/Convertible Car Hire in UAE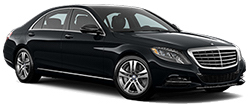 With its cheap petrol and excellent roads, the UAE is definitely a car driver's dream. For a truly dramatic road trip, take the mountain road to almost the top of the 2,000-metre-high Jebel Jais, a place of unparalleled views of the surrounding cliffs and canyons. Occasionally topped by snow, Jebel Jais is the highest peak in the whole of the UAE and forms part of the Hajar Mountains beginning on the Musandam Peninsula and stretching right the way along to Sur in Oman. Considered one of the great road trips of the world, the Jebel Jais Mountain Road is exhilarating enough to deserve one of Auto Europe's prestigious Luxury or Convertible cars, which are blessed with lavish interiors and very powerful engines.
Popular Luxury and Convertible Car Hire Models: BMW 5 Series, Jeep Grand Cherokee, Mercedes E Class, BMW 7 Series, Ford Edge, Audi A6 and more.
Why opt for an SUV or Van Hire in UAE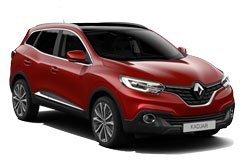 The Al-Bidyah Mosque in the Emirate of Fujairah is not only the oldest mosque in the UAE but one of the most important historical sites in the Middle East. Located about 20 miles outside the city of Fujairah, this modest but masterfully-designed building is the hub of an extensive archaeological site where many ancient artefacts have been unearthed. Often overshadowed by the mega-metropolises of Dubai and Abu Dhabi, the city is brimming with places of interest for tourists, including the magnificent 16th-century Fujairah Fort and the Heritage Village where visitors can see traditional homes, hand-held implements and household items from days gone by. Visiting Furjairah means getting off the beaten track, which is why we recommend one of Auto Europe's stylish SUVs or very spacious Vans, the latter of which have seating for up to 12 people.
Popular SUV or Van Car Hire Models: Nissan Qashqai, Volvo XC90, Renault Captur, Suzuki Jimny 4x4, Opel Vivaro, Ford Tourneo, VW T5 and many more.
Synonymous with style and luxury, the United Arab Emirates (particularly Dubai) is a place that's constantly striving to offer the newest, the biggest and the very best. Seemingly a land of striking exteriors and lavish interiors, a lot of the UAE remains mostly undiscovered by the majority of visitors, particularly the areas away from the cities of Dubai and Abu Dhabi. The Hajar Mountains, for instance, are the wild heart of the UAE and a region of twisting roller-coaster roads, tiny villages and spectacular scenery just waiting to be discovered by road trippers exploring this part of the Middle East in their UAE car hire. And besides the many sumptuous mosques and other luxurious buildings, visitors will often happen upon rare archaeological finds dating back to 3,000 BC, particularly in the more outlying areas of the desert. The UAE is a hot destination and can be an uncomfortable place to travel around if you don't choose the right vehicle. The idea of this UAE car hire fleet guide is to help you make the best choice of car for your trip, whether it's something small and economical for city sightseeing or large and lavish for travelling further afield. Our reservation specialists are available 7 days a week on +44 123 3225 114 if you need help making your reservation. Alternatively, you can book your car hire in the UAE directly online in three easy steps on the Auto Europe website, which is accessible at www.autoeurope.co.uk. Have a good trip!