Jordan Car Hire Fleet Options
Should you be looking for a car hire in Jordan, Auto Europe is the best place to find a car that best suits your travel requirements. Locally, we work with international and domestic suppliers to bring you the best service available. Please take a look at below car hire fleet guide in Jordan to familiarise yourself with locally available vehicles. We hope this guide will help you find your next car rental, which will boost your trip and enable you to travel how you like. Don't wait any longer to finish planning your holidays in Jordan, a fascinating country filled with a rich and mysterious culture and an equally mesmerizing history.
Why opt for a Small Car Hire in Jordan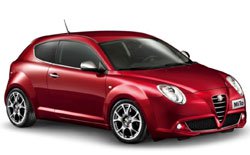 These are the smallest cars available to rent in Jordan. Small cars are recommended for groups of two to four people, as these vehicles come in two or four door versions and are classified as Mini and Economy cars. They are best for city drives, as Small cars are easy to park and manoeuvre, and are very economical with fuel. The boot, depending on model, provides luggage space for one large suitcase and two carry-on bags.
Popular Small Car Hire Models: Nissan Micra, Chevrolet Spark, Ford Ka and many more.
Why opt for a Mid-size Car Hire in Jordan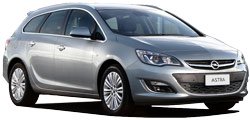 The Mid-size class includes Compact and Intermediate categories, optimal for intercity drives and day trips to the countryside. Thanks to modern engines, these vehicles are also economical with fuel. Mid-size cars provide seating for five people, so they are optimal for small families or groups of friends travelling in Jordan and can accommodate two large suitcases and one carry-on bag.
Popular Mid-Size Car Hire Models: Hyundai Accent, Chevy Cruze, Hyundai Verna and many more.
Why opt for a Large-Size Car Hire in Jordan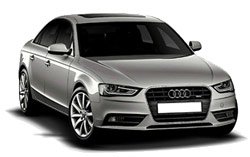 This selection includes vehicles from full size and standard categories. These cars are optimal for long drives as they provide maximum travel comfort. With lots of legroom for five people, the large category provides also a lot of space for your luggage, allowing you to take two large suitcases and two carry-on bags. Choose the Large category if you plan to travel longer distances.
Popular Large-Size Car Hire Models: Kia Cerato, Kia Optima and more models.
Why opt for an SUV Hire in Jordan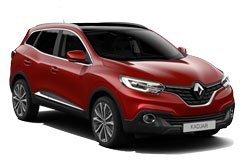 Perfect for countryside trips and offering lots of space for your luggage, SUVs are a very popular choice. Thanks to powerful engines, the vehicles drive effortlessly, even through more demanding terrain. If you choose this category, you will be able to take three large suitcases and two carry-on bags. The vehicles are designed to provide comfortable travelling conditions for five people.
Popular SUV Car Hire Models: Renault Duster, Mitsubishi Pajero and other models.
Why opt for a Van Hire in Jordan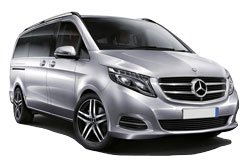 Vans are the largest vehicles we provide for rent on our booking engine. In this class, you will find vehicles with seating space for more than five people, depending on model. Vans have lots of space for your entire luggage. Thanks to the large size of vans, you can also take sports equipment on board! Therefore, Vans are recommended for groups of five or more people carrying extra luggage.
Popular Van Car Hire Models: Kia Carnival and other models.
Should you need additional assistance, please do not hesitate to contact our rental specialists on +44 123 3225 114; our line is open seven days a week. Auto Europe's reservation agents will happily answer any questions regarding car hire that you may have, advise you on available coverage options and help you find the best deal. If you already know what car you want to book, please visit our secure booking engine to submit your reservation in three easy steps. Feel invited!