Namibia Fleet Guide
The southwestern African country of Namibia is known as the driest Sub-Saharan country in Africa and contains one of the world's oldest deserts. With a total land area of almost 319,000 sq miles and a population of only 2 million, Namibia is the world's second least densely populated country, making it ideal for wildlife safaris. Being the first country to incorporate environmental protection into their constitution, Namibia has cemented their status as the perfect place to view wildlife in its natural habitat. It is not uncommon to come across free-roaming black rhinos, or indeed cheetahs. For those adventure seekers, Namibia has some of the world's highest sand dunes, which make it perfect for practicing the exciting hobby of sand-boarding.
Why opt for a Small Car Hire in Namibia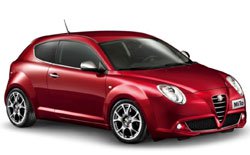 If you are planning to stay within the city limits and are looking for an economical get-around town car, then consider our small category car hire. This category contains Mini and Economy cars, which seat from two to four people respectively. A great option for those travelling on a budget, these vehicles are very manoeuvrable and great for parking. You can expect to either take two carry-on bags with a mini car or one large bag with an economy car.
Popular Small Car Hire Models: VW Polo, VW Vivo, Hyundai Grand i10 and many more.
Why opt for a Mid-Size Car Hire in Namibia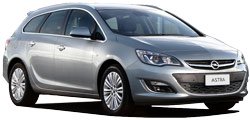 If you're interested in hiring a car with more legroom and with seating for up to five people, then our Mid-Size car category contains Compact and Intermediate vehicles. These cars have the perfect balance between comfort, space and value for money. The compact models are exceptionally economical to run with low fuel consumption. Storage wise you can expect to fit one large and two smaller bags. These cars are perfect for city driving and the occasional drives out to the suburbs.
Popular Mid-Size Car Hire Models: Toyota Corolla, Toyota Etios and many more.
Why opt for a Large-Size Car Hire in Namibia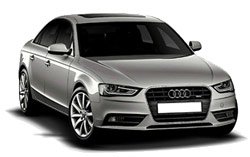 As Namibia is such a vast country, it's likely that you'll have to cover greater distances to reach your destinations. For this purpose we would recommend hiring a Large size vehicle. With good on-road stability and steady handling, these cars can cover long distances comfortably due to its greater horsepower. An ideal vehicle for large families, up to five passengers will seat comfortably inside together with two large and two smaller bags.
Popular Large Car Hire Models: Toyota Fortuner, Mercedes C Class and many more.
Why opt for an SUV Car Hire in Namibia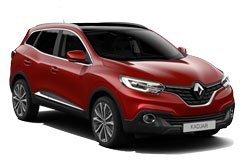 If you're thinking of going to Namibia to view some of its amazing wildlife then hiring an SUV is a must. These cars are perfectly adept at transgressing even the most difficult terrain. Its stable and sturdy drive will provide plenty of confidence whilst you head towards the sand dunes or through Namibia's uneven roads. If you're considering doing some sand-surfing, then our SUV's also contain enough storage for all your equipment, together with plenty of legroom for up to five passengers.
Popular SUV Car Hire Models: Toyota Fortuner and many more.
With so much to see and do in Namibia, Auto Europe is on-hand to help with all your car hire arrangements. So whether you are planning to drive around Namibia's capital city Windhoek with a mini car, or heading into its vast desert with an SUV, contact one of our experienced reservation agents to discuss your requirements. To place your booking you may either use our secure online booking engine, contact us via email on reservations@autoeurope.co.uk or call one of our agents on +44 123 3225 114. Namibia is a great holiday choice for wildlife enthusiasts and sports lovers alike – so don't delay and book today.