Thailand Car Hire Fleet Options
Thailand is located in Southeast Asia and is simply an amazing country in which to spend your holidays. From the jungles of northern Thailand to the vibrant cities of Bangkok, and the beautiful beaches in the south, Thailand has something for everyone. During the day you can visit some of the most amazing Buddhist temples and snorkel or kayak in crystal clear waters. As the sunsets, the night comes alive in much of Thailand with bars, restaurants and dazzling night markets. Don't forget to visit the beautiful islands of Koh Samui and Phuket, and enjoy some mouth-watering coconut milkshakes as you surround yourself in Thai hospitality. Although, driving in major cities can be hectic, we would recommend for a fuller experience to collect a car hire in Thailand, especially for one of the smaller islands.
Why opt for a Small Car Hire in Thailand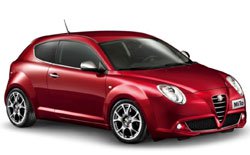 Highly congested, Bangkok city is the ideal place for a small car hire. These agile cars are perfect for getting through traffic and finding parking. Our small cars section contains vehicles from our Mini and Economy car categories. Our Mini cars have a seating capacity for two people, carrying two small bags. Whilst our Economy vehicles can seat up to four people, with enough storage for one large suitcase. Both vehicles are very manoeuvrable which make them ideal for exploring within the city limits.
Popular Small Car Hire Models: Nissan March, Nissan Almera, Honda Brio, Chevrolet Spark, Mitsubishi Mirage, Toyota Yaris and many more.
Why opt for a Mid-size Car Hire in Thailand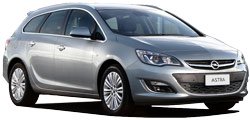 If you're looking for greater engine power, seating capacity and storage but still within a smaller sized vehicle, then our Mid-Size cars section could be a good option. Containing Compact and Intermediate vehicles, both types are very economical to run. The Compact car can seat up to five people and store up to three bags of varying sizes. Our Intermediate cars can also seat up to five people but are a better balance between comfort, space and value for money. This category is still ideal for staying within the city and its surrounding suburbs.
Popular Mid-Size Car Hire Models: Nissan Almera, Toyota Vios, Toyota Altis, Honda Civic and many more.
Why opt for a Large-Size Car Hire in Thailand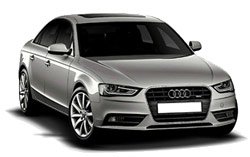 Thailand is much more than its vibrant cities, the surrounding countryside has much to offer too. For longer journeys we would recommend a vehicle with greater on-road stability and safety, together with plenty of engine power to match. Our large cars can seat up to five people with plenty of legroom but yet have enough storage space for up to four bags of varying sizes. Comfortable enough for large families take everyone to see the Rattanakosin Exhibition or the temple of the Emerald Buddha - amazing places that will leave you with lasting memories of holiday.
Popular Large-Size Car Hire Models: Toyota Hilux, Nissan Teana, Nissan Sylphy, Toyota Camry and many more.
Why opt for an SUV Car Hire in Thailand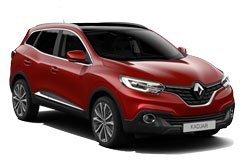 With so many forests and jungles, Thailand is by far one of the best countries to hire an SUV/4x4 vehicle. These cars are sturdy, stable and very reliable, making them ideal for exploring off the beaten track. Head into the hills and meet some of the local farmers going about their daily lives. You'll be pleasantly surprised as to how friendly and welcoming they are. Alternatively, with an SUV it is easier to seek out those all illusive deserted beaches, which will no doubt make your holiday extra special.
Popular SUV Car Hire Models: Honda BRV, Nissan X-Trail, Toyota Fortuner, Honda CRV and many more.
Why opt for an Van Car Hire in Thailand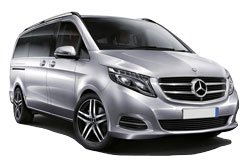 Many people who visit Thailand with a large group for an event or convention opt for hiring a Van. Depending on model, many have seating for up to twelve people with plenty of storage for extra comfort. On-board features are also in abundance to get you to your destination safely. If you're going to Thailand on a surfing trip, then these vans are perfect for storing your surf equipment. For amazing surfing spots, head towards Kata Beach in Phuket, Bai Dai Beach in Nha or Vung Tau Beach in Vung Tau.
Popular Van Car Hire Models: Toyota Commuter, Toyota Innova and many more.
Place Thailand on your holiday wish list and have one of the best trips of your life. A country with so much contrast that you're sure to find exactly what you love. From elephant rides, to rock climbing, jungle trekking, snorkelling, diving and lets not forget the iconic full moon party in Koh Phangan. To make your car hire reservation, either simply use our secure online booking platform or call us on +44 123 3225 114. Alternatively, we are also available via email reservations@autoeurope.co.uk. Don't hesitate to call us if you have any questions in regards to hiring a car, locations, fees, etc. Our reservations department is available 7-days a week and will be more than happy to deal with your questions or reservations. Make your booking today, remarkable Thailand awaits.