Travel Guide Brazil - inspiration for your travels
Divided into five main regions, Brazil is the fifth-largest country in the world with more than twenty UNESCO World Heritage Sites to explore, including Iguaçu National Park, the Central Amazon Conservation Complex and the nation's capital, Brasilia. It is such a huge place that it is impossible to see it all even during several visits, so it's best to choose one of the most interesting regions and visit the main sights in that rather than try to cover the entire country.
Brazil has many exciting places, ranging from old colonial towns and coastal hideouts to vibrant metropolises like São Paulo and Rio de Janeiro. With a car hire in Brazil you'll be able to tour the interior before enjoying an exhilarating drive down the country's long Atlantic coast, which is embroidered by some of the most spectacular beaches on the planet.
Despite its very limited railway system, Brazil has the largest road network in Latin America with over 1.6 million kilometres, which means that a car is definitely the best way to explore the country's most scenic areas, such as the historic cities of Minas Gerais and the white sandy beaches of the north-east. It's particularly fun during the annual Carnival season in February or March to drive from city to city to watch the different parades and soak up the party atmosphere.
With around 70 years' experience in the heart of the international car rental industry, Auto Europe offers affordable vehicle rental solutions more than 180 popular destinations worldwide, including Brazil. By working with all the leading international and local suppliers, we have the widest range of cars available, whether its something small and economical for exploring Rio de Janeiro or a larger, more powerful SUV for that trip of a lifetime to Amazonia.
With Auto Europe's Travel Guide Brazil you'll find all the information you need regarding the many different options available when visiting this magnificent country, such as being able to pick up your car in one destination and dropping it off in another. You'll also be able to take advantage of all our regular promotions offering free upgrades, additional drivers, etc. to further enhance your motoring adventure in Brazil.
Look over the Brazil travel guide topics listed below and take a look at each page for information on a specific aspect of travelling in Brazil.
Road trips with my car hire in Brazil
From the mega-metropolises of the south to the unspoilt coastal regions of the north, Brazil has unlimited potential for travellers looking for the ultimate road-trip adventure. Options include a memorable visit to the Iguaçu Falls or that trip of a lifetime to the Amazon Rainforest, one of the most astonishingly scenic places on the planet. Auto Europe can further enhance your motoring experience with the chance to share the driving gratis with a friend of family member by taking advantage of our popular Free Additional Driver offers. With us, you can also collect your vehicle in one place and drop it off somewhere with a one-way car hire by ticking the appropriate box when making a search.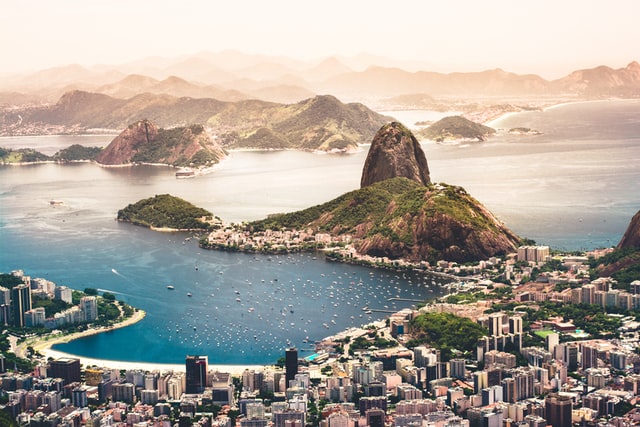 There are endless opportunities for a fun-filled road trip in Brazil, some of which we are highlighting below in a special section with our most interesting itineraries for you to discover.
After a few days in Rio (a prerequisite for many travellers, especially during the Carnival season), a tour of the country's idyllic south-east coast is the perfect way to relax. Here you'll have the chance to admire all the beautifully-preserved colonial architecture in Paraty (a UNESCO World Heritage Site) before enjoying some of the most spectacular coastal scenery in the whole of Brazil. Continuing south brings you to Búzios, a stylish seaside resort famous for its stunning beach and A-List celebrity culture.
Another popular Brazil road-trip is a journey down the country's famous Estrada Real (Royal Road) which runs from Diamantina (some 250 kilometres north of Belo Horizonte) to Paraty. The road passes through the state of Minas Gerais, one of the most pictresque regions of Brazil where visitors can appreciate an abundacne of rich historical heritage in numerous colonial towns en route.
For travellers with a bit more time on their hands, the Pantanal (part of which is a UNESCO World Heritage Site) is arguably the best place in Brazil to stop intermittently to watch the local wildlife. The terrain largely consists of flat grasslands and offers those with a low-cost car hire in Brazil the chance to enjoy extensive vistas and see an assortment of birds and mammals, icluding macaws, otters, anteaters, raccoons, iguanas, toucans, waterfowl, caymans.
The drive from Camocin to Fortaleza in the north-east of Brazil is equally exhilarating, providing access to many long stretches of beach that you can drive along with a four-wheel drive during low tide. There's also the fun of crossing some narrow rivers using hand-powered ferries before relaxing in the ocean to do some kite-surfing, windsurfing, sandboarding or buggy touring in the dunes before settling into a shanty restaurant for a large helping of freshly-caught fish or seafood.
---
What to do in Brazil
As one of the world's biggest countries, visitors are spoilt for choice when it comes to deciding where to go and what to see with a car hire in Brazil. Few visitors are satisfied leaving the country without taking a couple of selfies on Rio's Copacobana Beach and the imposing Christ the Redeemer statue, while those with a bit more wanderlust are more tempted by a trip into the country's vast interior for a taste of the real Brazil.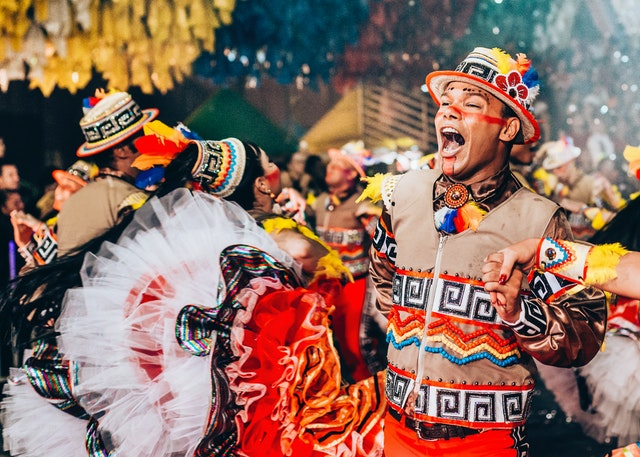 Iguaçu Falls: Few of the world's natural attractions are more impressive than the spectacular Iguaçu Falls, spread out along the coast between Brazil and Argentina. Covering a total distance of 3 kilometres, these thunderous waterfalls tumbling down from a height of 70 metres to create a truly magnificent spectacle on the edge of a vast swathe of verdant rainforest.


Amazonia: Visiting the world's biggest and best-known rainforest is the ultimate road-trip adventure for many travellers, especially those with a h«cheap car rental in Brazil. The area has an incredible array of plant and animal life, including 2.5 million insect species, over 40,000 types of plant (many of them indigenous), 2,200 fish species and over 2,000 rare birds and mammals. Don't miss Altar do Chão, a lively town with amazing Caribbean-style beaches right in the heart of the rainforest!


Carnival: The world's wildest street party takes place every February or March under the name of Carnival (or Carnaval as it is known locally). Lasting almost a week, it is celebrated in a wide variety of ways, from the giants boneco masks of Olinda and the trios elétricos of Salvador to the massive samba parades of Rio de Janeiro and São Paulo. Most cities, towns and even villages stage some kind of a carnival parade, whcih is often a relatively more subdued affair and thus safer for families with young children.


Salvador: Founded in 1549, Salvador (full name São Salvador da Bahia) is one of the best places to go to see Brazil's famous and very exquisite colonial architecture. Classified by UNESCO as a World Heritage Site in 1985, it was the first capital of Brazil from 1549 to 1763 and its historic centre features many well-preserved Renaissance buildings.


Aquário Natural: Located in the Baía Bonita Ecological Reserve, just 7 km from the enchanting city of Bonito, Aquário Natural is a wonderful natural attraction offers fun, eco-tourism and the chance to observe marine creatures in their natural habitat. Here you can snorkel amongst dozens of different species of exotic fish in the crystalline waters of this uniquely-precious marine sanctuary, or appreciate their beauty from the comfort of a glass-bottomed boat.
---
A bit of history
The history of Brazil begins with indigenous people and dates back more than ten thousand years. Its first inhabitants were native Indians who mostly settled on the coast and by the country's countless rivers and tributaries. The arrival of the Portuguese in 1500 marked a new era for Brazil when they established Salvador as the first capital of Brazil and developed it as a major port for slaves and sugarcane, among many other commodities. The discovery of gold at the beginning of the 18th century resulted in a huge influx of European immigrants. Brazil declared independence from Portugal in 1822 and ceased to be a Portuguese colony, after which the first Brazilian Republic was established in 1889.
---
Frequently Asked Questions about travelling in Brazil
Now that we've given you some inspiration and ideas for a fascinating road-trip in Brazil, you might still have a couple of questions about travelling around this incredible country. In the section below, you will find a selection of our most frequently asked questions regarding car rental in Brazil, as well as a few phrases that might prove useful during your travels. You'll find plenty of advice on which vehicles will be best suited to your forthcoming journey, whether or not you will require a visa and what power supply is most common in Brazil, plus a whole lot more. Should you require personal assistance from one of our staff, please do not hesitate to contact us by calling +44 123 3225 114 or by sending us an e-mail to reservations@autoeurope.co.uk. You'll also find plenty of advice and other car hire-related information in our popular travel tips section where we cover a wide variety of topics ranging from full protection to all the rules and regulations regarding minimum and maximum age requirements and any driving restrictions that might apply in Brazil, etc.
---
Auto Europe has all sorts of options available to travellers looking to make the best choice when they rent a car in Brazil. For a few days' sightseeing in Sao Paulo or Rio de Janeiro, why not select one of our Mini, Compact or Economy category vehicles which are smaller, easier to park and offer greatly-reduced running costs. Our tempting selection of Mid- and Large-category cars provides plenty of scope for people planning a road-trip through Bavaria or the Rhone Valley wine region. Auto Europe can also provide you with something more prestigious for your forthcoming driving holiday in Brazil, ranging from sumptuous SUVs to classy convertibles, which are ideal for visiting the less visited parts of the Amazon Rainforest, for instance.
To find a rental suitable for your travels, we recommend that you consult our detailed car hire category section where you'll get advice on all the features and benefits of each respective category.
Brazil uses the Brazilian real (BRL). Cash and credit cards are widely accepted. Chip-and-pin cards are also widely accepted. Do not hand over your credit card to someone to pay a bill, keep it and run it through the machine yourself. Prior to your trip, please remember to inform your card provider if you are going to use your bank or credit card in Brazil.
There are three time zones in Brazil. The one that is frequented by most tourists is BRT. Brasilia uses Standard Time - BRT (GMT -3), plus there's Amazon Standard Time - AMT (GMT -4) and Fernando de Noronha Archipelago Time - FNT (GMT -2).
Brazil is one of a very few countries which uses both 110 and 220 volts for everyday use. The voltage will change depending on where you are, even within the state. UK appliances will require an adaptor for use in Brazil, which are sold at most supermarkets.
No visas are required for citizens of the United Kingdom for travel to Brazil as a tourist. The British Embassy, should you require its services during your trip, is located in Brasilia. The contact details are listed below;
British Embassy Brasilia
Sector de Embaixadas Sul
Quadra 801, Lote 8
CEP 70408-900 Brasilia
Website: www.gov.uk
Telephone: +55 (61) 3329 2300
Email: press.brasilia@fco.gov.uk
Brazil's official language is Portuguese. English is not used unless you are in a tourist area. To allow you to brush up on your Portuguese before your trip, here are some key phrases listed below;
Hello - Ola
Good morning - Bom dia
Thank you - Obrigado
Goodbye - Adeus
How much does this cost? - Quanto custa este?
Where is the police station? - Onde e a delegacia de policia?
Where is the hospital? - Onde esta o hospital?
One-way street - Rua de sentido unico
Motorway - Auto-estrada
No parking - Proibido estacionar
Roadworks - Obras em estradas
---
Useful Links
Official Tourism Website of Brazil