Brazil Car Hire Fleet Options
The world's fifth-largest country, Brazil, is a captivating country that's best discovered in an Auto Europe car hire. Larger than the USA (excluding Alaska) and covering over half of South America, many of its prime towns and cities are set out majestically along its white sandy Atlantic shoreline, which is conveniently skirted by the seemingly-endless 101 highway, one of the world's longest and most exhilarating coastal routes. With its treasure chest of cultural and natural richness - (the country boasts more than twenty UNESCO World Heritage Sites in all) - Brazil promises the trip of a lifetime for first-time visitors and has much to woo people back time and time again. From frozen-in-time colonial towns and the peaceful rain forests of Amazonia to the pulsating rhythms of Rio's famous samba clubs, it's a country of stark contrasts and full-on travel experiences, especially for those driving around in an Auto Europe car hire. Visitors are always awestruck by the sight of the Modernist architecture and innovative urban plan of the Brazilian capital, Brasilia, while the mélange of music, exotic attire, fine dining and rare arts and crafts in the northern city of Bahia adds much to the country's rich cultural mix. And no visit to Brazil is complete without a few lively days spent in the country's party capital, Rio de Janeiro, home to the world-renowned Copacabana Beach and the iconic Christ the Redeemer statue.
Why opt for a Mini Car Hire in Brazil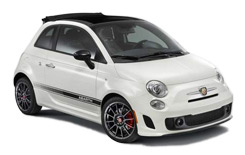 The size of Brazil's larger cities like Rio de Janeiro and São Paulo often merits the use of a smaller and more versatile vehicle such as Auto Europe's Mini cars, which cater admirably for a single traveller or two people sightseeing with carry-on cases. Use your super-economical Mini category car to explore downtown Rio, an enchanting city of samba bars, idyllic beaches and a Bohemian arts scene, not forgetting to visit its historic centre with its fine buildings, residential palaces, theatres and libraries - as well as the beach zone known locally as the Zona Sul.
Popular Mini Car Hire Models: Toyota Aygo, Skoda Citigo, Kia Picanto, Ford KA, Mini Cooper, VW Up and many more..
Why opt for an Economy Car Hire in Brazil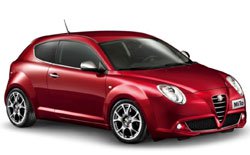 Brazil's carnival season in early spring is a must for visitors who have the chance to immerse themselves in the party atmosphere that suddenly erupts all the over the country. For an occasion such as this, there's no better vehicle than one of Auto Europe's very popular Economy category cars which have enough space for four people and one large suitcase or two people with extra luggage. Marvel at the extravagance of Brazil's carnival costumes and enjoy fun-filled street parties during your stay as the entire country lets its hair down in a frenzy of music and dancing for several days, and nights.
Popular Economy Car Hire Models: Fiat 500, VW Polo, Renault Clio, Ford Fiesta, Seat Ibiza (2 Doors), Opel Corsa and many more.
Why opt for a Compact Car Hire in Brazil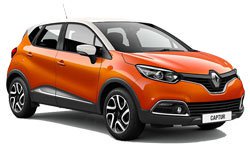 The ideal car hire in Brazil for a mixed itinerary of city sightseeing and rural road-trekking is arguably Auto Europe's comfortable and very economical Compact category vehicle, which guarantees enough space for up to five people carrying three suitcases or four with additional luggage. After exploring the amazing city of Rio de Janeiro, use your Compact car to visit the Costa Verde (Green Coast) a short drive south, most notably the picture-postcard resort town of Paraty with its fabulous beaches and charming 18th-century Portuguese colonial architecture and exquisite atmosphere.
Popular Compact Car Hire Models: Toyota Auris, Opel Astra Estate, Kia Rio (4 Doors), Renault Symbol, Mercedes A Class, Opel Astra, VW Golf, Ford C-Max, Audi A3 and many more.
Why opt for an Intermediate-Size Car Hire in Brazil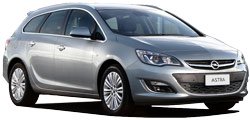 When booking your car hire in Brazil, it's a good idea to invest in a little more comfort and luggage space, which is why we recommend one of Auto Europe's Intermediate-size cars which have capacity for five people with two large suitcases and additional carry-on cases. Our Intermediate-size cars are ideal for visiting the north of Brazil, particularly the unique sandscapes of the Lençois Maranhenses National Park, a protected coastal paradise dotted with lovely beaches and translucent blue lagoons.
Popular Intermediate-Size Car Hire Models: Citroen C4 Picasso, Toyota Corolla, Ford Kuga, Citroen Berlingo, Ford Grand C-Max, Skoda Octavia Estate, VW Touran and many more.
Why opt for a Large-Size Car Hire in Brazil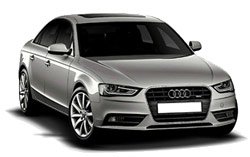 Some parts of Brazil are simply unmissable, and this includes Amazonia, one of the most complex ecosystems in the world. Characterised by vast expanses of dense forest, Amazonia is unique for its lush aquatic vegetation and the whole area constitutes one of the planet's richest regions in terms of biodiversity. To visit such an amazing place and tour around in style and comfort, we highly recommend one of Auto Europe's Large category cars which are fitted with every modern convenience and can easily cater for up to five people and all their luggage.
Popular Large-Size Car Hire Models: Audi A4, Ford Galaxy, Mercedes Vito, VW Passat Estate, Toyota RAV 4, Ford Mondeo Estate, Renault Talisman Grandtour and many more.
Why opt for a Luxury/Convertible Car Hire in Brazil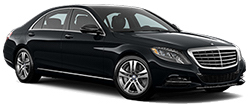 The best way of touring such a large country as Brazil is in one of Auto Europe's Luxury cars, which guarantee the ultimate in space and comfort, or one of our Convertible cars, both of which are perfect for touring places like Pantanal in the state of Mato Grosso do Sul, an oasis of water and wildlife that's officially the world's largest wetland and so rare that it remains the only intact ecological haven still in existence.
Popular Luxury and Convertible Car Hire Models: BMW 5 Series, Jeep Grand Cherokee, Mercedes E Class, BMW 7 Series, Ford Edge, Audi A6 and more.
Why opt for an SUV or Van Hire in Brazil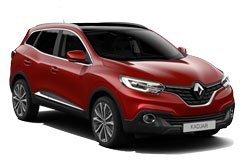 A visit to the lesser-known north of Brazil is an absolute must, especially the country's first capital, Salvador, perhaps the most ethnic of all the cities. Its historic centre (known locally as Pelourinho) has been classified as a UNESCO World Heritage Site due to the immense patrimonial value attributed to its many Baroque churches, old colonial buildings and fascinating museums. To enjoy the north in total safety and comfort, Auto Europe highly recommends an SUV vehicle, or for larger groups and families we'd like to suggest one of our 7 to 12-seater Vans.
Popular SUV or Van Car Hire Models: Nissan Qashqai, Volvo XC90, Renault Captur, Suzuki Jimny 4x4, Opel Vivaro, Ford Tourneo, VW T5 and many more.
Road-tripping around a country as large and varied as Brazil takes lots of careful planning, which is why we're hoping that this Brazil Fleet Guide will answer any questions and clear up any doubts you might have. Once you have made up your mind which vehicle best suits all your needs, whether it's a versatile and very economical compact car or a secure and ultra-stylish SUV with lots of leg and luggage space, please use our booking engine to make your reservation. It couldn't be easier! Alternatively, Auto Europe's award-winning rental specialists are available 7 days a week on +44 123 3225 114 should you have any further questions. Have a great trip!