Travel Guide Denmark - start off well-equipped
In a surveys about people's happiness around the world, Denmark often ranks first or in the top positions, and this is an effect of their lifestyle, their view of the world and approach to raising children. There is a word that is often used to define the friendly atmosphere that people visiting experience, and it is "hygge" (pronounced "hoo-gah"), which expresses being at ease and feeling relaxed, as if you were with a group of old friends. Like most words that are deeply rooted in a specific culture, it is difficult to find an accurate translation but "cosyness" more or less gives a close idea of the concept. Touring around the country, especially during Christmas time, with your rental car will give you a great warm welcome as Danes are a lovely folk.
Denmark is a compact country with a vast network of scenic roads that will take you from the capital Copenhagen to the spectacular ocean views along the Atlantic shoreline. With your Auto Europe car hire in Denmark you can reach all the main sights but also visit remote places to get a real insight of this northern European country. Many impressive bridges have been built to connect the many islands that make up Denmark, but also to enhance the connection to other neighbouring countries such as Sweden. In 2000 the Öresund Bridge with a section underneath the waterline, has made it possible to reach Malmö from Copenhagen by car in less than an hour. This has enabled many locals to commute every day between the two countries and tourists to undertake daily journeys across the border.
If visiting Denmark for the first time, the start off point is usually the capital of Copenhagen, the city is built on two islands, and here you will find something to satisfy all tastes and ages. If you are on a family trip you should absolutely head to the nice city of Billund and go to the theme park Legoland, that will take you back to your childhood and entertain your children. Another interesting city to include in the itinerary is Aarhus, with its museums and nature all around. While driving from one place to another you will be able to experience the variety of wonderful landscapes that characterises this country dominated by greenery and water.
Auto Europe want all clients to have an unforgettable time abroad and this is possible with a smooth car rental experience and also with some useful information about the destination country. This is why we prepared for you a travel guide for Denmark, where you have a summary of the main sights and country facts, that will accompany you during your journey.
Look over the Denmark travel guide topics listed below and take a look at each page for information on a specific aspect of travelling in Denmark.
Road trips with my car hire in Denmark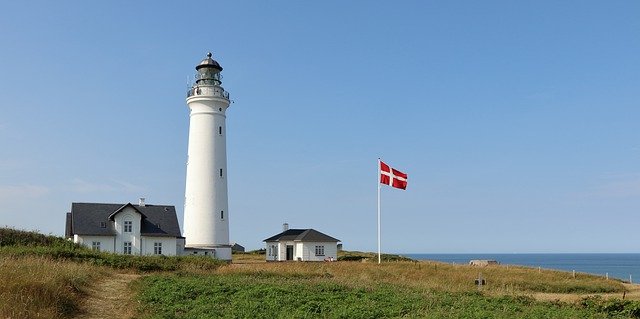 Starting of in the capital city of Copenhagen you can do several shorter day trips, but also longer road trips that will enable you to experience much more of what this country has on offer. Below we have summarised the best road trip suggestion in Denmark for you, so that you are able to see and experience more.
Take a drive from Copenhagen to Aarhus, a city you can reach in little over three hours, including a ferry trip. Discover how people used to live before the twentieth century in Denmark by visiting the open air museum Den Gamble By (The Old Town). See the world of Hans Christian Andersen in real, by taking a look inside the post office, apothecary bakery and numerous workshops. The museum has been created by relocating old buildings from around Denmark and creating an old town of 75 historic houses. Den Gamble By is close to Aarhus and has a parking facility, and most of all, children under the age of 18 get a free entrance.
Hamlet Castle is a good idea for a one-day trip from Copenhagen. Located on the east coast in Helsingor, the castle (known as Kronborg Castle) is only one-hour drive away from the Danish capital city. Explore Hamlet Castle, listed as a UNESCO heritage site, a place of the original story portrayed by Shakespeare in his drama. Take a look inside the chambers and the underground tunnels and experience historic Denmark. You can combine a visit to the castle with a stroll along the old town of Helsingor.
Just two hours from Copenhagen, on the island of Funen connected by a sea bridge, lies Odense, the third largest city in Denmark. This is the birthplace of Hans Christian Andersen, the author of some of the most amazing fairy tales ever written, that saw light here in 1805. You will be able to visit his birth- and childhood house, both now museums, located in the old town. Walking around the city you will encounter many sculptures and statues dedicated to Andersen's fairy tale characters: the Little Mermaid and the Tin Soldier, just to name the two most known. In the Eventyrparken (The Fairy Tale Park) beside the cathedral there is also a statue of the writer, to celebrate his fame.
If you want to experience a longer and more relaxed journey on the road you can book a one-way car hire, that is with drop-off in another city than pick up. This will give you greater flexibility, so that you spare the time driving back to the starting point and can stay in new places for longer, and therefore discovering more.
---
What to do in Denmark
Certainly, there are many sightseeing attractions and outdoor activities in Denmark; it all boils down to what you are really up to. If you prefer a simple coffee in a "hygge" (cosy) place – there are plenty of those all around Denmark. One should also try biking in Copenhagen to do the things as the locals do. For families with children Legoland is a must and you will be surprised that it is also fun for the "older kids" too. From visiting the seaside towns, travelling to the Danish islands to discovering the music scene, there's something for everyone!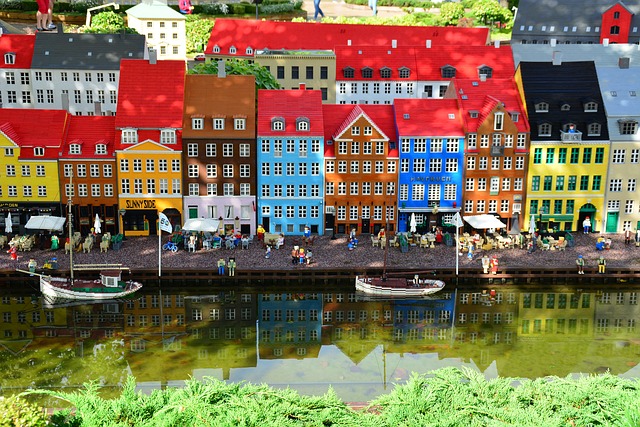 Billund and Legoland: Billund is located on the Jutland peninsula and is synonym with the Lego Group, that is based here. Millions of children all over the world have played or are playing with its small multi-coloured bricks. The biggest attraction is located outside of town and is Legoland Billund, the theme park that opened in 1968. This park is for children under the age of 15 and offers rollercoasters. There is also a Lego Duplo section for small children that cannot play with the smaller bricks. Legoland Billund has experienced such a big success that the concept has developed to a world-wide chain of theme parks that count around 15 million visitors a year.


Copenhagen: Denmark's most populous city and capital, lies on two different islands, Zealand and Amager. From this small Viking village a big city has grown out and the cityscape is very special with a lot of bridges connecting the districts, parks and waterfronts. The must-sees are scattered all around but of course you will not want to miss a picture with the Little Mermaid Statue or a visit to the Tivoli Gardens right in the city centre close to the central train station. This is one of the major European amusement parks and targets not only children or teenagers since it has also offers theatre and music entertainment for grown-ups. The major highlight is the wooden rollercoaster. You can then visit the Amalienborg and Christiansborg palaces or have a stroll in the Rosenborg Castle gardens. For culture lovers there are many museums and when in need of good food or fun restaurants and nightclubs are present in abundance.


Aarhus: This is the second biggest city in Denmark and lies approx. 116 miles west of Copenhagen on the Jutland peninsula. Including Aarhus in your travel itinerary is definitely worth it. This city is very lively culturally with its ARoS Art Museum, the Old Town Museum and also boasts a very active music scene with famous festivals, especially for jazz. Here you will also find a nice amusement park called Tivoli Friheden. For the peace seekers the town is surrounded by beech forests and also by sandy beaches.


Roskilde: Only 19 miles west of Copenhagen, on the Zealand island, the city of Roskilde has an impressive Viking Ship Museum with original Viking vessels among which the second largest ever found, the "The Glendaloug Sea Stallion". Vikings played a very important role in the Danish history and this museum tells their story very extensively.
---
Frequently Asked Questions about travelling in Denmark
Discovering a new country is mostly, but not only about sightseeing and meeting its inhabitants. To fully appreciate the sights and the culture with a rental car one should be informed about the pick-up procedures, insurance types, driving rules and anything relevant about the destination which you can find on our travel tips page. Below we have also gathered some useful information relating to travelling to Denmark.
---
There is no set answer to this question, because the car type is dictated by the travel needs of each customers. Auto Europe offers a very extensive range of vehicles, from smaller models like minis, economic or compact, up to larger and more comfortable ones such as station wagons or sedans, or powerful SUVs. We also have luxury cars, 7- to 12-seater vans for larger groups or even campervans. We suggest you to have a look at our fleet guide with model descriptions, so that you can understand which car category better suits your specific needs for your journey in Denmark.
The currency in Denmark is the Danish krone (DKK), and ATMs are conveniently located throughout the country. Credit cards are typically accepted as a form of payment in most locations, however it is highly advised you check with your credit card provider before leaving home in order to familiarise yourself with fees that may be added when using your card in a foreign country.
Denmark is in the Central European Time Zone. Central European Standard Time (CET) is one hour ahead of Greenwich Mean Time (GMT+1) and for summer you can add 1 hour to the Denmark time difference, making it two hours ahead of GMT during British Summer Time (GMT +2 from last Sunday in March to the last Sunday in October), so remember to set your clock when driving your rental car.
The electricity in Denmark is set at 230 volts, 50Hz. Round pin plugs with a hole for a male grounding pin are standard. Most sockets also take the standard European two-pin plugs.
No, UK citizens do not need a visa to travel to Denmark. Only a valid passport is necessary, so please check the expiration date before leaving. Since the UK has left the EU, this regulation will be in place until 31st December 2020, the last day of the Brexit transition. Please visit the official British Government page after the 1 January 2021 to find the updated regulations with possible new restrictions. Tourist visits up to 90 days will probably not require a visa. Return tickets may be asked at customs, as well as proof that you have enough money for the stay.
If you require assistance from the consulate during your time in the country, go to the British Embassy in Copenhagen at the address listed below:
British Embassy Copenhagen
Kastelsvej 36-40
DK-2100 Copenhagen
Website: www.gov.uk
Telephone: +45 35 44 52 00
Danish is the major language in the country, but English is also widely spoken, so it'll always be easy to ask for directions. Anyways it is nice to understand the most used phrases and surely very appreciated if you are able to greet or thank locals in their own language. Below are some strategic expressions you could use:
Hello - Hej
How are you? - Hvordan har du det?
Have a nice day - Fortsat god dag
Excuse me - Undskyld mig!
Please - Vær så venlig
Thank you - Tak
Where is the toilet? - Hvor er toilettet?
Police - Politi
Do you speak English? - Taler du engelsk?
I´m lost - Jeg er faret vild
Today - I dag
Tomorrow - I morgen
Yesterday - I går
---
Useful Links
Official Denmark Tourism Website