Car hire in Denmark - Find your perfect offer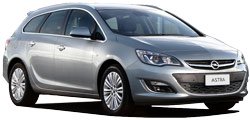 Cast between continental Europe, Scandinavia and Great Britain, Denmark is a country with, arguably, the best quality of life. And if you consider the fact that the concept of "hygge" (pronounced "hoo-gah"), which translates roughly to "cosyness", originated in Denmark, you begin to realise why this country is so favoured and popular with travellers. No wonder that Denmark often ranks high when it comes to the happiest countries in the world. Take in the local culture and learn what this country has on offer by travelling with a car hire in Denmark booked on the Auto Europe website in 3 easy steps. This way you will be able explore the country at your own pace and also save money with one of our convenient deals.
Book your rental today and discover this breath-taking country by starting in the lively capital city Copenhagen, by stopping for a picture with the famous mermaid statue. The harbour city is very special because of consisting and being built up on many islands and islets, the main ones being Zealand and Amager. The Danish capital is also connected to the Swedish city of Malmö by the Øresund Bridge. A visit to the wonderful Tivoli Gardens, a pleasant amusement park with a very long tradition, is also a must. Speaking about amusement parks, Legoland, the first Lego theme park founded back in 1968 outside Billund, will also be an unforgettable experience for adults and children alike. The Danish are famous for their toys and games because they believe that playing is crucial for the mental growth of children. On the Jutland peninsula you will also find the second biggest city in Denmark, Aarhus, with many interesting museums, uncountable parks and the Tivoli Friheden amusement park.
Auto Europe is an international car hire broker that has been offering car rental services for over 60 years. With more than 24,000 convenient pick-up locations around the world, hiring a car while travelling has never been easier. Whether you wish to pick up your vehicle at an airport, a railway station or at any of our many downtown locations, we offer you both quality and flexibility. You can always take advantage of our car rental specialists available under our phone number +441233225114 7 days a week and they will be more than happy to help you with your reservation or any questions.Comments on our exceptional service can be viewed on our car hire reviews in Denmark section.
For more information about renting a vehicle in Denmark, click on the car hire related topics listed below:
Where to Pick up a Car Hire in Denmark
As a world-wide renowned car hire broker Auto Europe works with a variety of car rental suppliers, and can therefore offer a long list of pick-up locations for your convenience. On our website you will be able to compare the best offers for your car rental in Denmark and will be able to choose between airport or downtown pick-up, as it suits you and your trip.
The majority of the car hire deals in Denmark are available in the larger cities of Copenhagen, Billund and Aarhus, but thanks to our extended network we have several pick-up points on the Jutland peninsula such as Aalborg, Esbjerg and Kolding. We are even present in Ronne, located on the Bornholm island in the Baltic Sea, more than four hours east of Copenhagen. On our booking engine you can filter by the drop-down menu for a full list of available city pick-up locations where we can offer you a rental car for your journey.
If you are unsure about how the pick-up procedure works or it is your first time renting a car, please feel free to read our article on car hire pick-up and drop-off procedure to be sure that your journey is going to start in the best way.
Compare Car Hire Rates at the Most Popular Airport and Rail Stations in Denmark
Bornholm Ronne Airport
Soenderborg Airport
Karup Airport
Odense Beldringe Airport
Copenhagen Airport Roskilde
Book with the Best Car Hire Suppliers in Denmark
On the Auto Europe car hire comparison website you will find all the best solutions for when you plan to rent a car in Denmark, and we work only with the most reliable car hire suppliers throughout the world. In Denmark we work with internationally renowned supplier such as Sixt, Enterprise, Alamo, Budget, Thrifty and Avis, and the competitive rates we can offer will be a positive surprise for you.
What distinguishes Auto Europe from the competition are not only the large choice of pick-up locations and vehicles, along with our low rates, but most notably the customer service and support. Cheap rates to us does not mean that we shrimp on the quality and service that we offer, in fact its the opposite. We take our company goal very seriously and it is of utmost important to us that you get the service you deserve when booking a car throug us along with great offers, and we are even ready to match the rate if a client finds an offer that is cheaper elsewhere.
Should you have any questions about our partners, or need some specific information such as out of office pick up or further extras, please take advantage of our reservations team by phoning us. We have dedicated multilingual reservation agents that will be more than happy to help you.
---
Frequently Asked Questions about Renting a Car in Denmark
Hiring a car is not the same in every country in the world. This is why we prepared a short FAQ section that will provide you with the main facts about renting a car in Denmark, with info on insurance coverage, extra equipment for winter, details on additional fees, as well as age limitations. Should you still need assistance after having browsed through the below, then please feel free to contact us over the phone or by email.
---
In order to rent a car in Denmark you have to be at least 19 years of age and have held your driving licence for at least one year (age may vary by car category and supplier). If the main driver or any additional drivers are under 26 years of age may incur a so called Young Driver Fee. Please always check the information regarding age limitations and possible fees under the "Rate details" tab when permforming a search on our booking engine, or call us for further information.
Picking up a car and dropping it off in a different location within Denmark or outside the country is possible, but are only available for select destinations and often comes at an additional fee. This type of rental is called a one-way car hire. The fee for the one-way will be indicated on the search results below the rate of the rental and will also be indicated to you on your reservations voucher once the booking is complete.
As for travelling abroad, if you hire a car in Denmark it is usually permitted to travel to Sweden and Norway, or to most Western European countries against an extra fee. Travelling to Sweden and Norway is usually cheaper or free of charge. Some car categories, such as luxury vehicles, may have further restrictions. In our booking mask you will find the relevant information under "Rate Details > Inclusive Package > General Terms". The important thing when you book a car online is that you provide us with a list of all the countries you plan to visit with the car rental, so that our reservation agents can check if it is possible with the supplier, and so that they can be reported on the Auto Europe voucher and consequently on the car rental contract on site to guarantee insurance coverage.
Yes. To pick up your car rental in Denmark, you need to show a credit card in the name of the primary driver named on the reservation. This is because the supplier will need to block a so called security deposit. Credit cards of friends or additional drivers will not be accepted. Under "Rate Details" you will find the details regarding the deposit amount the credit cards accepted ( usually Visa, Mastercard, American Express and most of the times Diners). If you wish to have more information on this topic please go to our credit cards and deposit FAQ page.
To make your driving experience in Denmark hassle-free, it is important to know the local driving rules. Driving is done on the right-hand side of the road. Drivers and passengers must always wear seatbelts. Headlights must be turned on at all times, even at daylight. Drivers must carry their valid driver's licence, registration documents, and insurance documents with them while driving. The use of mobile phones behind the wheel is restricted to the use of hands-free systems. Also drinking driving laws are stricter than in the UK only allowing 0.5 milligrams of alcohol per millilitre of blood.
As for speed limits please do not exceed 50 km/h within towns, 80 km/h outside towns and 130 km/h on motorways. Bicycles are very common in Denmark, therefore you should pay extra attention to them and check on the dedicated bike lanes. Please remember that you need to make way for bicycles staying on the main road when turning right to ensure their safety.
Driving across Denmark in winter does not pose particular problems since temperatures are quite mild. From late December till early March there can be snow or it can often rain, therefore drive carefully since the roads can get slippery.
Petrol stations throughout the country can be found about every 20 to 50 kilometres along most major motorways. Many of these stations are equipped with automatic payment machines that can be used even when the station is closed.
In case of accident or car breakdown you can call 112 that will enable you to speak to the fire department, ambulance or police nationwide. Here is a page with some useful tips about what to do in these emergency cases.
Do not miss our handy driving guide to Denmark that will ensure you have a smooth trip around the country.
No, motorways are free of charge in Denmark, but there are two major bridges where you will need to pay tolls. Those two bridges are Øresund Bridge connecting Denmark and Sweden & Storebelt Bridge connecting the island of Zealand and Fyn. You can pay the fee cash or card at the toll booths.
No. At the moment in Denmark there are no such charges.
On the Auto Europe website all car rental deals for Denmark include the minimum legal insurance coverage with Collision Damage Waiver (CDW), third-party liability, fire and theft protection (TP). This is our so called basic rate and it comes with an excess, which is the maximum amount the driver is liable to pay in case of damage or theft, and which will be blocked partly, or in full on the driver's credit card upon pick-up. In case you need a more detailed explanation on how car hire insurance coverage works we have a separate page.
Auto Europe can also offer an affordable alternative for your car hire in Denmark, if you wish cover your rental further, which is our Full Protection Package" with refundable excess. With this option you get reimbursed by Auto Europe in case of an accident and it also includes the car elements that are usually not included by the standard CDW coverage such as tyres, roof, lights, glasses, car interior, underside, key loss, mis-fuelling, administration fees, etc.
Yes if your licence is in the Roman alphabet and has been held for a minimum of 1 year it should be accepted. You will find information on licence requirements on the booking mask under "Rate Details -> Inclusive Package -> General Terms".
Yes, additional drivers can be added to the car rental contract at the moment of pick-up. They need to show a valid ID and driving licence and have to pay an additional driver fee to be included in the insurance coverage. Sometimes Auto Europe has promotions with free additional drivers, so check this link to see if your Denmark car rental is one of them.
No. Winter tyres are not mandatory, only recommended during winter in Denmark. Locals usually change their tyres to have a better road grip during this season. If you are visiting Denmark during the winter months and feel safer with winter tyres you can request them and pay the fee locally. The only supplier we work with that has the winterization fee included in the rates from 1st December to 31st of March at some destinations, is Hertz. If you plan to travel with your rental car to some neighbouring countries check our Europe winter tyres regulation page to see if winter tyres are necessary there.
In Denmark travelling by ferry with your rental car usually require pre-approval by Auto Europe and the supplier, and may imply an extra fee. Among our partner suppliers, Thrifty and Hertz will allow rentals to travel to Aero Island, Bornholm and Norway. If you already know which ferries you want to take specify them in the booking form so that our reservation agents can check if it is possible, or call them directly on the phone.
---
Additional Vehicle Rental Options in Denmark
The quickest way to find the best car rental offers for Denmark is to do a search on our booking engine and compare the offers on our website in 3 quick steps. Our partnership with numerous reliable suppliers enable us to offer a wide range of vehicle categories that can meet any need and can adjust to any budget. We go from the smaller and cheaper models such as the Mini and Economy categories, to Large and SUV models that are more comfortable and more powerful. If you plan longer journeys the latter are surely better suited.
If you are undecided about the car model to choose four your road trip have a look at our Denmark fleet guide with detailed category features and benefits. This will help you to spot the better solution. Of course you can also call our friendly reservation agents and ask for a direct suggestion.
Luxury Car Hire Denamrk - To have a really unforgettable driving experience in Denmark a classy luxury car is the perfect solution. Look at our Luxury Car Hire section where you find modern and elegant models at unbeatable prices.
Van Hire Denmark - Book your van with Auto Europe in advance to ensure you have a modern and spacious model to drive around Denmark. We have plenty of models ranging from 7- to 12-seaters.
Campervan hire Denmark - Auto Europe also offers campervan hire in Denmark as the ultimate way to experience Danish natural reserves, islands with sandy beaches and idyllic old towns. Camping in Denmark will be also a magnificent family holiday. In our campervan section you will find many interesting solutions, from smaller to larger models. They will all have one thing in common, the very convenient rates, so do not wait an book your campervan in advance.
---
Useful links