Car hire in Copenhagen – Gateway to Scandinavia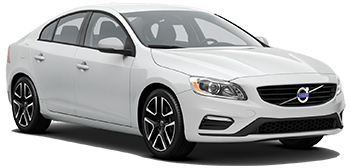 Gateway to Scandinavia, Copenhagen is a relaxed, homely city and one of the key cultural capitals of northern Europe. Blessed with an idyllic seaside location, its eclectic mix of hip galleries, opulent royal heritage buildings and world-class museums has gained it a glowing reputation in recent years. Lavish palaces stand side-by-side with the most modern architectural expressions in a royal city further enhanced by many well-preserved churches and castles. Copenhagen is also a place of canals, many of which were constructed in the Dutch style in the early-17th century, so a tour of the city's harbour and waterways is an excellent way to get your bearings and take in Copenhagen's panoramic delights.
Home to one of the oldest monarchies in the world, and with a history stretching all the way back to the Vikings, Copenhagen is a historic city where cobblestone streets, palaces and royal artefacts provide the perfect backdrop. The city is divided into a set of different but very charming areas, each with its own unique characteristics, from urban chic Refshaleøen to upmarket Frederiksberg. Take a walk through the atmospheric Latin Quarter, one of the oldest parts of Copenhagen, before experiencing the stylish Nyhavn (New Harbour) area for a slice of the city's world-famous café culture in a prime waterside location.
Copenhagen is a harbour city spread across two main islands - Zealand and Amager - and several islets. The city faces a strait of water between Denmark and Sweden that connects the North Sea with the Baltic Sea. The Danish capital can be entered from the Swedish city of Malmö by a bridge stretching over 25,000 feet across the water, offering some spectacular views along the way. Why not share the driving with family and friends by taking advantage of one of our popular Free Additional Driver offers?
As one of the industry's major players, Auto Europe can book you a car hire in Copenhagen with any of the top suppliers in the city. Our unique working relationship with these providers allows us to offer the greatest number of pick-up and drop-off locations in the city, including Copenhagen Airport. With Auto Europe you can find a small, economical car for an extended city sightseeing programme or a larger, more powerful SUV to take the family to Legoland in total comfort. Use our state-of-the-art booking engine to get your free quote now, and if you require any more help with your booking and/or travel plans, please give our rental specialists a call on +44 123 3225 114.
For more information on renting a vehicle in Copenhagen, click on the car hire related topics listed below:
---
Where to pick up a car hire in Copenhagen
By working with all the world's top car hire providers, Auto Europe can offer you a wide choice of locations in and around Copenhagen, meaning that you can pick up your vehicle in the city centre and be on your way in a few minutes. Besides the many car hire companies operating at Copenhagen Airport, there are several conveniently-located suppliers' offices in other parts of the city (including Copenhagen Central Train Station), most of which are in close proximity to Copenhagen's top tourist attractions, such as Tioli Gardens and the city's popular Nyhavn waterfront district.
It's easy to make the right choice when you next rent a car in Copenhagen by making a quick search in our state-of-the-art booking engine. In a few sconds you can find the best vehicle and the most suitable pick-up point for your visit to the Danish capital by keying in your travel dates and making a selection from our interactive map.
Copenhagen Airport
With over 30 million passenger movements each year, Copenhagen Airport is one of the largest and busiest air transportation hubs in northern Europe. It is also one of the oldest, having first opened way back on the 20th of April 1925. It is located on the island of Amager just 5 miles south of Copenhagen and 15 miles west of Malmö via the famous Øresund Bridge. The airport currently has two terminals for check-in - Terminals 2 and 3 - which handle all flights and share a common air-side passenger concourse and arrivals area. Copenhagen Airport is served by a large number of airlines from all over the world, including Air Canada, Air China, Air France, Austrian Airlines, British Airways, easyJet, Emirates, Lufthansa, Norwegian Air Shuttle, Qatar Airways, Ryanair, Scandinavian Airlines, Singapore Airlines, TAP Air Portugal, Thai Airways, Vueling and Wizz Air. Many of the main car hire desks can be found in Terminal 1 just after passing through the baggage claim and customs areas.
Copenhagen Airport (CPH)
Website: cph.dk
Address: Lufthavnsboulevarden 6, 2770 Kastrup, Denmark CVR 14 70 72 04
Telephone: +45 3231 3231
Copenhagen Central Train Station
Impressive and very well located in the heart of the Danish capital, Copenhagen Central Train Station was officially inaugurated in 1911 by Prince Christian, who became King of Denmark in 1912. Hub of the city's excellent integrated public transport system, the station is blessed with a very wide range of on-site facilities, such as a post office, supermarket, bakery, several cafés, modern shopping centre, baby-changing facilities, showers and luggage-storage service. Its is also situated close to some of Copenhagen's top tourist attractions, including Tivoli Gardens, one of the world's most famous theme parks. The station is connected to the metro network and is served by a large number of bus routes to most parts of the city. One major advantage is the fact that the station is very centrally located in the heart of the Danish capital and many of the top international car rental suppliers have their offices in close proximity to the main entrance, most notably Avis, Hertz and Sixt.
Copenhagen Airport (DWC)
Website: Copenhagen Central Train Station
Address: Banegårdspladsen 7, Copenhagen, 1570, Denmark
Telephone: +45 7013 1415
---
Book with the best car hire suppliers in Copenhagen
As a leading international car hire company, Auto Europe offers a wide choice of convenient locations in more than 180 popular destinations around the world. With many years' experience dealing with all the top global and local car rental suppliers, we are able to offer you the highest standard of service and the cheapest prices for your next low-cost car rental in Copenhagen.
Should you require additional information about the car hire companies we work with or their policies, for example out of office pick up or questions regarding age restrictions, our car rental specialists are just a phone call or e-mail away and happy to assist you.
---
Frequently asked questions about renting a car in Copenhagen
This section features the most frequent questions asked by people booking a car hire in Copenhagen. Scroll down for important tips relating to a wide range of essential car hire topics, such as credit cards, coverage, tolls, traffic and much more. If you need any more information, please call our reservations team on +44 123 3225 114 and they will be happy to help you with your reservation and assist you with your travel itinerary.
---
Yes. To pick up a car rental in Copenhagen and elsewhere in Denmark, you'll always need to present a valid credit card in the name of the main driver when you arrive at your destination to collect you vehicle. The reason for this is that the local supplier will need to hold a security deposit on the value of the car in your possession just in case something happens on the road, such as an accident or break-in. To find out how much the deposit will be, just click on the blue-coloured Rate Details button where you will find all the details you need regarding that and other important info like which credit cards are accepted, including Visa, Mastercard, American Express and Diners. For more info on this topic, please consult our credit cards and deposit FAQ page. You'll find more relevant information on our blog post explaining the importance of credit cards when hiring a car in Copenhagen and elsewhere around the world.
Please note that debit and pre-paid cards in the vast majority of destinations (including Copenhagen) are never accepted. And in the case of luxury-category cars, it's also worth knowing that some local car hire companies might ask for a second credit card also in the main driver's name due to the high value of such vehicles.
All Auto Europe's published car hire rates include the minimum amount of legally required coverage, including Collision Damage Waiver (CDW), third-party liability, fire and theft protection (TP). Most travellers opt for Auto Europe's excellent value-for-money Full Protection policy which protects drivers against an extensive list of eventualities whilst on the road, most notably problems with tyres, the car's roof, lights, glass, car interior, undercarriage, key loss, mis-fuelling, administration fees, etc. In case you need a more detailed explanation on how car hire insurance coverage works, please consult our dedicated page on this subject.
If something happens on the road and you need to make a claim, please note that you must pay the car rental supplier first then claim the amount back from Auto Europe. When making a claim, it's essential that you provide all the required documents in order to receive your refund as quickly as possible.
For more information about Auto Europe's coverage policies, please call our rental specialists on +44 123 3225 114 and they will be happy to provide you with all the information you need. Please also read our blog post on the subject, which provides a general overview of the types of car hire coverage available.
Copenhagen has an impressive network of toll-free motorways and main roads connecting all the different parts of the city, as well as neighbouring Sweden. As is the case in most European capitals, traffic is on the increase and the local authorities are constantly seeking ways to contain it. The main central thoroughfares can get very congested during the morning and evening rush-hours, although Copenhagen's public transport system is one of the best in the world and is coping well with the growth in demand. The surrounding areas of Copenhagen thrive on the city's well-established infrastructure, which is why the city has evolved into a major hub in Northern Europe thanks to its excellent road system and ultra-modern international airport. But be wary of bikes; Copenhagen is one of the world's most bicycle-friendly cities and half the population commutes to work, school or university by bike. They're everywhere and it's up to the motorist to look out for them! Please consult our Denmark Driving Guide for more tips on getting around safely by car.
Copenhagen attracts more than a million visitors with their own cars every year, so it's important to plan your trip well in advance to avoid any problems during your stay in this wonderful city. Although it's quite easy to get around Copenhagen by car, there's always a great demand for parking spaces, especially in the busy downtown areas. Public parking is widely available right across Copenhagen and naturally you'll have to pay to park there and sometimes comply with time restrictions imposed in some parts of the city. Downtown Copenhagen is divided into zones and time-restricted areas, and the further you park away from the city centre then the cheaper it will be. The good news is that parking is free over the weekend from 5pm Saturday until 8am Monday, as well as on public holidays. Outside pay zones there's no tariff but be aware that there may be time restrictions, so always check the streets signs before leaving the vehicle. In short, you should always follow the rules and time restrictions whenever you park your car rental in Copenhagen or risk paying a hefty fine.
Although motorways are free of charge in Denmark, please be aware that there are two major bridges where you will need to pay a toll. These are the two bridges that connect Denmark with Sweden (the Øresund Bridge) between Copenhagen and Malmö and the Storebaelt Bridge connecting the island of Zealand and Fyn about 110 kilometres south-west of the Danish capital. In both cases, you can pay the fee with either cash or a credit card at the toll booth.
Yes. It is possible to drive your low-cost car hire in Copenhagen into neighbouring Sweden with any of Auto Europe's prestigious vehicle suppliers. Please note that your intention to travel into Sweden must be registered at the time of making the booking on our website and you should be aware that a cross-border fee will probably apply (depending on the supplier), which is paid locally at the time of pick-up. It's also worth taking into account that a toll fee will also apply when crossing the Øresund Bridge into Sweden.
Besides top-quality car hire, Auto Europe also excels in motorhome hire thus offering you the best of both worlds featuring your very own hotel on wheels for your next exciting Scandinavian adventure. Begin your itinerary by picking up a campervan in Copenhagen before exploring the rest of Denmark and all the other travel highlights northern Europe has to offer.
---
Copenhagen Travel Guide
A place where history and modernism exist in total harmony, Copenhagen is a joy to visit with countless top attractions to see both inside the city centre and around its perimeter. When you rent a car in Copenhagen you'll have the whole of the city at your fingertips, as well as the very best of Denmark well within your grasp.
Best day trips with my car rental in Copenhagen
The city's surrounding regions are easy to reach with a car hire in Copenhagen and visitors will find that they are packed with beautiful landscapes, cozy beach towns, historic castles and modern museums offering plenty of opportunities for a memorable day-trip.
For clients wishing to explore further than the city of Copenhagen, it is also possible to undertake a road trip and return the car rental in another city, a so called one-way car hire, which will give you a lot more freedom and flexibility.
Viking Ship Museum
About 30 minutes west of Copenhagen lies the excellent Viking Ship Museum in the vibrant city of Roskilde. Here visitors can learn first-hand how the Vikings built their boats in the shipyard adjacent to the museum. The star exhibit is without doubt the fantastic Viking Ship Hall where five ships can be seen in all their original glory. The popular Climb Aboard section allows you to experience life on-board a Viking ship with costumes available for those who really want to get into character.
Hans Christian Andersen Museum
No visit to Copenhagen is complete without a drive out to the beautiful town of Odense to see the excellent Hans Christian Anderson Museum. Published all over the world, his famous fairytales have been enchanting children since the mid-19th century when he wrote The Little Mermaid, The Snow Queen and The Ugly Duckling, among others. The museum portrays the writer's life and work with a fine collection of personal items and artefacts, along with some rare pieces of his own artwork. Also part of the museum is his childhood home located in Munkemøllestræde close by.
Kronborg
North of Copenhagen lies Kronborg Castle which was orginally built in the 1420s. Classified as a UNESCO World Heritage Site, it is one of the most important Renaissance castles in Northern Europe and was the setting of Hamlet, one of Shakespeare's most famous plays. Located in the south wing, the magnificent Castle Chapel built in 1582 has a lovely Renaissance interior with intricate German wood carvings. The North Wing features the Great Ballroom while the West Wing is home to a fine collection of ancient tapestries.
Legoland
Legoland in Billund (a three-hour drive west of Copenhagen) is one of northern Europe's top family attractions. The roller-coasters are particularly impressive, most notably the Flying Eagle, Dragen and X-treme Racers. The kids will relish the challenge of the ninjas on the Ninjago ride before experiencing Ghost – The Haunted House, a real thriller! Other highlights include the 15-metre-high Tree of Life and the popular Vikings River Splash.
Den Gamle By
Heading north-east from Billund brings you to Den Gamle By, an amazing living history museum located in Aarhus, the second-largest city in Denmark. This fascinating cultural complex comprises Musaeum 1927 which focuses on archaeology and history, the Danish Poster Museum, Jewellery Box, Aarhus Museum, Toy Museum, Watch and Clocks Museum and the Gallery of Decorative Arts. At Den Gamle By you can go back in time and walk down a cobbled street lined with half-timber houses with the occasional passing horse-drawn carriage to imagine what life was like at the time of Hans Christian Andersen
What to do in Copenhagen
Dubbed northern Europe's 'capital of cool', Copenhagen caters for all tastes with a plethora of high-quality tourist sights in and around its delightfully picturesque city centre. Although the Danish capital boasts dozens of not-to-be-missed attractions, number one on most people's list is the iconic Tivoli Gardens, which served as Walt Disney's original inspiration. Other must-sees in this beautiful city include Christiansborg Palace (seat of the Danish government) and the National Museum of Denmark, one of the best in Scandinavia.
Tivoli Gardens: A fairy-tale precinct with dream-like buidings and beautifully-landscaped gardens, Copenhagen's famous Tivoli Gardens provided the inspiration for Walt Disney's famous American theme parks. Dating back to 1843, the park boasts over 20 first-class attractions, including carousels, puppet shows, open-air theatres, halls of mirrors and magnificent roller-coasters.


Christiansborg Palace: Idyllically located on the little island of Slotsholmen, Christiansborg Palace is the seat of the Danish government and one of the city's top tourist attractions. Large sections of it are still used by the royal family today and a particular favourite among visitors are the ruins of the bishop's castle and medieval fortress originally built in 1167.


National Museum of Denmark: Very much the home of Danish history and culture, the Nationalmuseet (National Museum) is a star attraction in a city brimming with world-class tourist attractions. The collection includes a 2,000-year-old sun chariot, a fine display of Danish porcelain, some very rare Romanesque church fittings and a special secion depicting life among the eskimos of Greenland, which is an autonomous territory located within the Kingdom of Denmark.


National Gallery: The National Gallery of Denmark (Statens Museum for Kunst) is another of Copenhagen's must-see cultural venues with an impressive display of Danish and Nordic art spanning more than 150 years. Once the property of the Danish kings, the collection comprises over 260,000 pieces in total, including some masterpieces by Albrecht Dürer, Filippino Lippi, El Greco, Rembrandt and Pieter Bruegel the Elder, among many others.


Rosenborg Palace:Home to some of Denmark's greatest cultural treasures, this sumptuous palace was built by King Christian IV for recreational purposes. The basement houses the Danish crown jewels along with plenty of priceless royal regalia. Don't miss the Marble Room, Baroque reception room and the impressive Knights' Hall complete with the famous Rosenborg Tapestries and the original Coronation Throne used between 1871 to 1940.
---
Useful links