Denmark Car Hire Fleet Options
Consistently voted as one of the best countries to live in the world, there's never been a better time to visit Denmark. Unsurprisingly for a country renowned for its excellent design and food cultures, it's a beautiful place for travellers to visit. Locals are reserved, but friendly, thanks to Denmark's cultural emphasis on 'hygge' – a deeply-engrained, old fashioned approach to cosiness and friendship, which undoubtedly adds to their quality of life, and rubs off on those who experience it. Danish castles have an inviting mix of hygge and the ethereal, which can make it an enchanting place for children or a romantic outing for couples. Copenhagen, the capital, is a charming coastal city with a vibrant atmosphere and suitable edge that befits such a stylish Scandinavian country. Hip Vesterbro challenges London's Shoreditch area for entrepreneurial bars and start-ups, while Christiana, an anarchist town within the city limits, where laws have been suspended, provides plenty of cultural variation, live music and inventive crafts. Car hire with Auto Europe is a great way to see this aspirational country at great prices and at your own pace. We have strong partnerships with international and local suppliers in Denmark, which means that we can bring you, our customers, the lowest prices on the market – often lower than hiring directly from suppliers themselves! Because our range of vehicles is extensive, we have written you this handy fleet guide to help you get to grips with what each car category entails.
Why opt for a Mini Car Hire in Denmark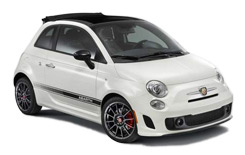 If planning to explore cities like Copenhagen and Aalborg, why not consider hiring one of our Mini vehicles. These cars are perfect for cutting through the city traffic and for securing smaller parking spaces that are not suitable for larger cars. A Mini car can hold a driver and passenger with their carry-on bags and are very economical fuel-wise.
Popular Mini Car Hire Models: VW UP, Renault Twingo, Smart for Four (2 Doors), KIA Picanto, Toyota Aygo and many more.
Why opt for an Economy Car Hire in Denmark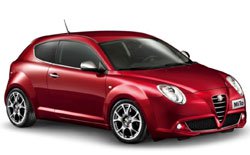 At only a marginally higher cost, you can choose one of our Economy vehicles. With more space than a Mini vehicle and room to fit up to four people and one large suitcase, these cars are great value for money. They're still small enough to zip around the city and grab small parking spaces, but large enough to give you plenty of room inside.
Popular Economy Car Hire Models: VW Polo, Ford Fiesta, Renault Clio, Nissan Micra, Opel Corsa and many more.
Why opt for a Compact Car Hire in Denmark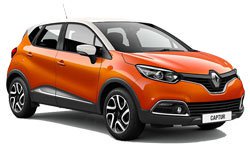 If you are planning to venture outside of the city limits, perhaps to visit the beautifully rugged Bornholm coastline, then consider hiring one of our Compact cars. Compact vehicles can fit up to five people and three pieces of luggage and have slightly more engine power than the two previous categories. They are still perfectly suitable for a solo trip and are a popular choice among customers of all demographics.
Popular Compact Car Hire Models: VW Golf, Opel Astra, Hyundai i30, Renault Captur, Ford Focus, KIA Ceed, Mercedes A Class, BMW 2 Series and many more.
Why opt for an Intermediate-Size Car Hire in Denmark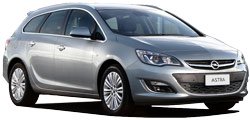 Denmark is a great country to bring the little ones - its picture-perfect castles are sure to set their imaginations alight. Our Intermediate-Size vehicles, also referred to as Family Size, can fit up to five people, two large suitcases and one carry-on bag. Equally, they are a good choice for getting around the countryside, but still perform well within the city, with slightly larger and more capable engines. For the amount of room they provide passengers, they are a strong budget option.
Popular Intermediate-Size Car Hire Models: Ford Mondeo, Mitsubishi Lancer, Opel Insignia, VW Touran, VW Passat, Renault Kadjar, Nissan Qashqai, Ford C-Max and many more.
Why opt for a Large-Size Car Hire in Denmark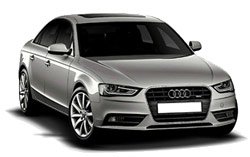 Even among the relaxing, hygge-infused atmoshere of Denmark, travelling long distances in confined spaces can cause tempers to rise! With a Large car, you can be sure that everyone will have plenty of breathing space. These cars have space for five people, two large suitcases and two smaller bags.
Popular Large-Size Car Hire Models: Opel Insignia, Ford Mondeo, Mercedes C Class, Audi A4, Audi A4 Avant, Audi A5, BMW 3 Series, BMW 5 Series, Audi A6 and many more.
Why opt for a Luxury/Convertible Car Hire in Denmark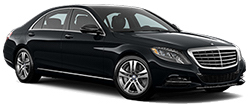 Whether you're used to driving the absolute best at home or you want to treat yourself while on holiday, why not hire one of our Luxury or Convertible vehicles. There's no better feeling than hitting the open road with a quality engine beneath your feet and the open sky above you. These vehicles can be surprisingly affordable, so have a look on our booking engine to see how you can take your holiday to the next level!
Popular Luxury and Convertible Car Hire Models: Audi A4, Audi A5, BMW 5 Series, Audi A6, Mini Cooper Cabrio, VW Beetle Cabrio, Ford Edge, Opel Astra Cabrio, Audi A3 Cabrio and many more.
Why opt for a Van Hire in Denmark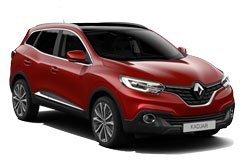 Whether you are taking a trip with friends and want to keep the whole group together for maximum memories, or are relocating to Denmark and need to move some belongings, our 7-12 seater Vans, offer ultimate flexibility.
Popular SUV or Van Car Hire Models: VW Tiguan, VW Touran, Ford Transit, VW Caravelle, Nissan Primastar and many more.
We hope that this fleet guide has been useful and that after reading it, you feel able to make an informed choice on your car hire. At Auto Europe, we want our customers to have as smooth an experience as possible, so please feel free to get in touch with our award-winning customer service team, who can guide you through every area of your booking. Alternatively, if you feel like you know exactly what you'd like from your car hire experience, you can have everything arranged with a few simple clicks, using our simple and secure booking engine.