Northern Ireland Car Hire Fleet Options
Located just west of the British Isles and forming part of the United Kingdom is Northern Ireland with all its history and delights. Being part of the UK means that many of its road rules and regulations are the same, making it easier to drive in for those residents of the British Isles. With only 5,460 sq miles in size, this country still contains much to see and do. Its capital city Belfast is a vibrant place with lots of cafes, bars and restaurants to explore. For those culturally inclined, numerous museums, theatres and tourist attractions exist, such as the Titanic Belfast Visitor Experience and the Ulster Aviation Society Museum. With so much to see and do, finding the right car type for your journey is essential. Following is an overview of Auto Europe's fleet guide car categories, so that you can choose exactly what's right for your holiday.
Why opt for a Small Car Hire in Northern Ireland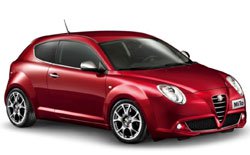 Many travellers decide to stay within the city limits whilst visiting Northern Ireland. With a vibrant atmosphere, plenty of pubs, bars and things to do, this is often a popular choice. For those wishing to get around town quicker, without having to rely on the local transport network, we would recommend hiring a small car. In this section you can find our Mini cars and Economy vehicles. Generally, Mini car categories can seat up to two people and take two small carry-on bags. Our Economy cars, up the seating capacity to four, and storage space to one large bag. Both car types are very economical to drive and perfect for city driving.
Popular Small Car Hire Models: Hyundai i10, Vauxhall Corsa, Fiat 500 and many more.
Why opt for a Mid-size Car Hire in Northern Ireland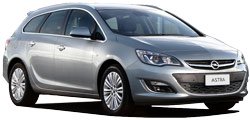 If still planning to stay within the city limits but require more space for your trip, our Mid-Size car hire could be a good option. These cars have all the benefits of the smaller models but with greater capacity and engine power. Both types can seat up to five people, with storage space for generally two large bags and one smaller bag. Our Compact models are very economical due to their fuel-efficiency, whilst our Intermediate cars provide the best balance between comfort, space and value for money. Explore Derry city at your own pace once you have seen everything you need to see in Belfast.
Popular Mid-Size Car Hire Models: Vauxhall Astra, Skoda Octavia, Audi A3, KIA Ceed, Volvo V40, Fiat 500 and many more.
Why opt for a Large-Size Car Hire in Northern Ireland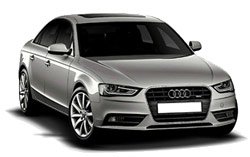 Our Large Car Hire models are perfect if you are planning to head slightly further out of the city limits and into the suburbs. Often it is nice to get away from the hustle and bustle of inner city life and head to quitter suburbs to see how the locals live. The Large category is ideal for seating up to five people with plenty of legroom, whilst its large boot can store on average two large and two small bags. These vehicles are highly recommended for large groups wishing to go on longer distances without compromising on comfort. Why not take everyone to Castle Ward or Mount Stewart for a relaxing day treat, away from the city.
Popular Large-Size Car Hire Models: Nissan X-Trail, KIA Optima, Mercedes C Class, Vauxhall Insignia, Audi A4, VW Sharan and many more.
Why opt for a Luxury Car Hire in Northern Ireland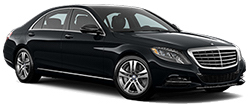 Travelling to Northern Ireland on a business trip or want to make a positive statement with your car? Then we would highly recommend one of our Luxury car hire vehicles. These cars come with plenty of glamour inside and out, with ample on-board entertainment and enough engine power to appease even the most demanding driver. Depending on model, these cars can seat up to five people and store their entire luggage, without compromising on comfort.
Popular Luxury Car Hire Models: Mercedes E Class, Land Rover Discovery, Mercedes C Class and many more.
Why opt for an SUV Car Hire in Northern Ireland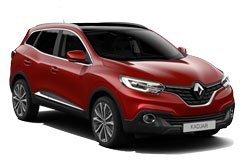 Much of what Northern Ireland has to view is well outside of the cities limits and harder to get to by public transport. If you're planning to visit the Lord of the Rings film set, or indeed Giants Causeway, then having a reliable, stable and powerful car is a must. Our SUV car hire is ideal for coastal road driving, transgressing uneven roads and heading into the Northern Irish countryside. With seating for up to five people and enough storage for their entire luggage, these cars are great for wildlife and country retreats.
Popular SUV Car Hire Models: Nissan X-Trail, Toyota Rav 4, Volvo XC60, Lord Rover Discovery and many more.
Why opt for an Van Car Hire in Northern Ireland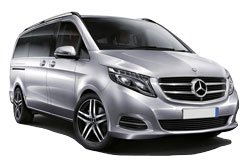 If travelling with up to nine people or requiring even more storage space, then consider hiring one of our Vans. These vehicles can seat between five, seven and nine people and store plenty of bags too. These vehicles have powerful engines and plenty of on-road comfort for all on-board. Very popular for those with extended families or attending events, conferences and work related days out. We therefore recommend booking early especially during the summer months so as to guarantee availability.
Popular Van Car Hire Models: VW Sharan, VW Caravelle, Seat Alhambra, Vauxhall Zafira, Ford Galaxy and many more.
Although Northern Ireland is a relatively small country, it still contains plenty of things to do and see. With a car hire from Auto Europe, you'll never be too far away from a tourist attraction or a great day out surrounded by wildlife in the countryside. Once you have decided what vehicle type is best suited to your holiday needs, give one of our reservation agents a call on +44 123 3225 114 and they'll be more than happy to help you through the booking process. If you prefer, you may also email your booking request over too reservations@autoeurope.co.uk, or use our secure online booking engine. Once you have visited Northern Ireland you will quickly realise just how hospitable the Irish culture is and you'll no doubt want to return.